Being one of the only known places left on the planet with Komodo dragons, we couldn't leave Komodo National park without visiting Rinca island to see these prehistoric predators for ourselves.
After an hour boat trip from our location in Walocka Bay we reached Rinca island. There are also dragons to be found on Komodo island itself, but as Rinca was closer (and around 2hrs from Labuan Bajo, Flores), it made sense not to go too deep into the park as we had a flight to catch later that afternoon!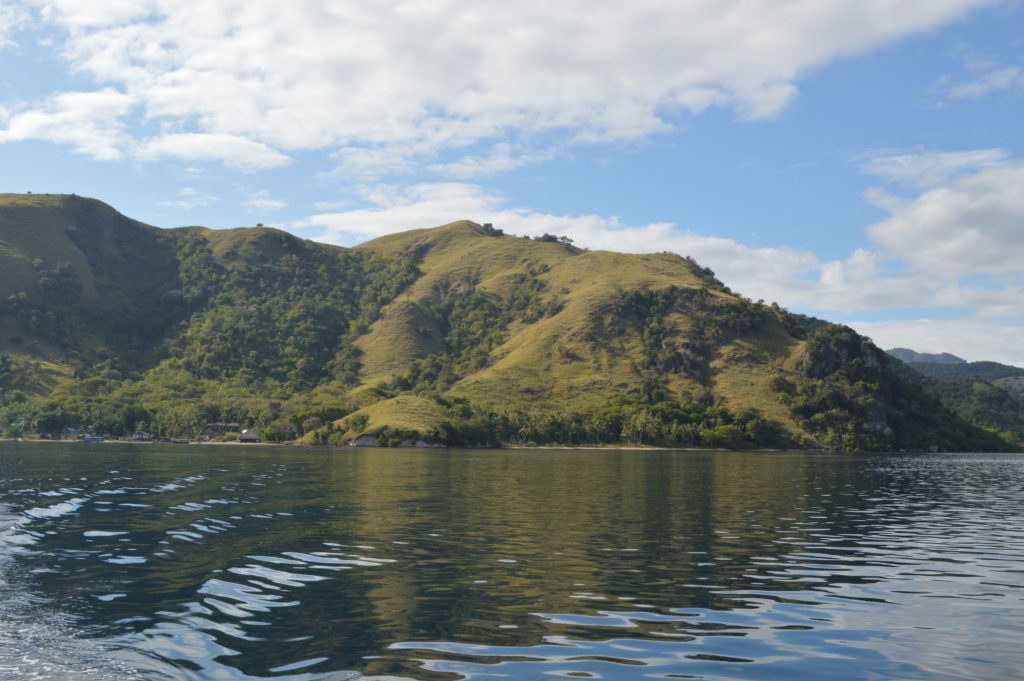 We parked up at "crocodile bay" (though didn't see any!) and headed into the park. We soon reached the visitors centre and had to pay 220,oooidr (around £13) for our entrance and tour guide.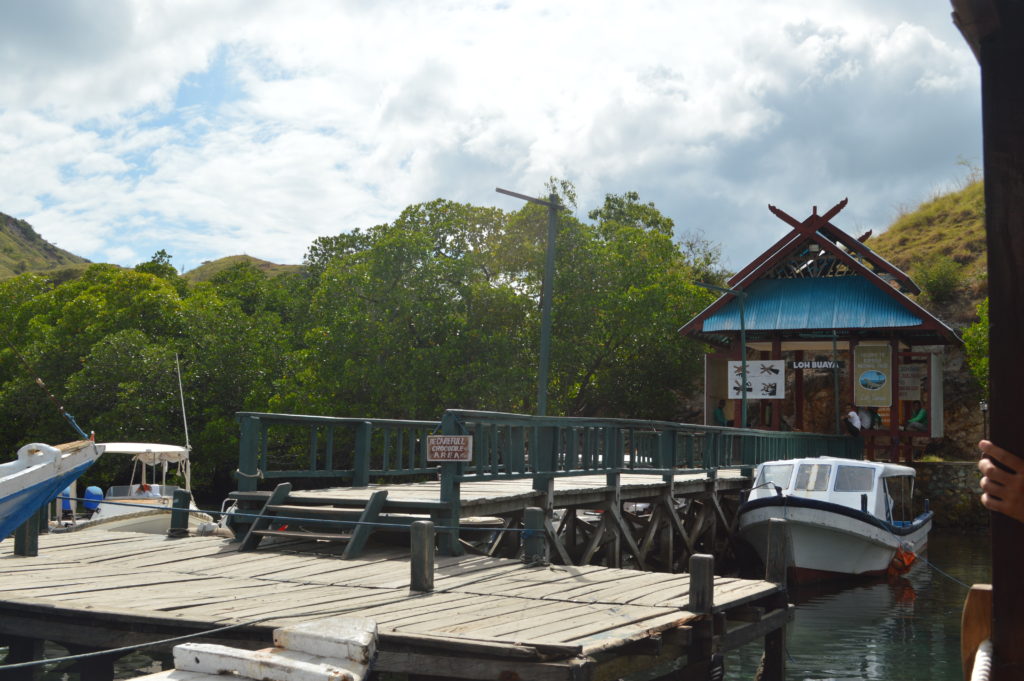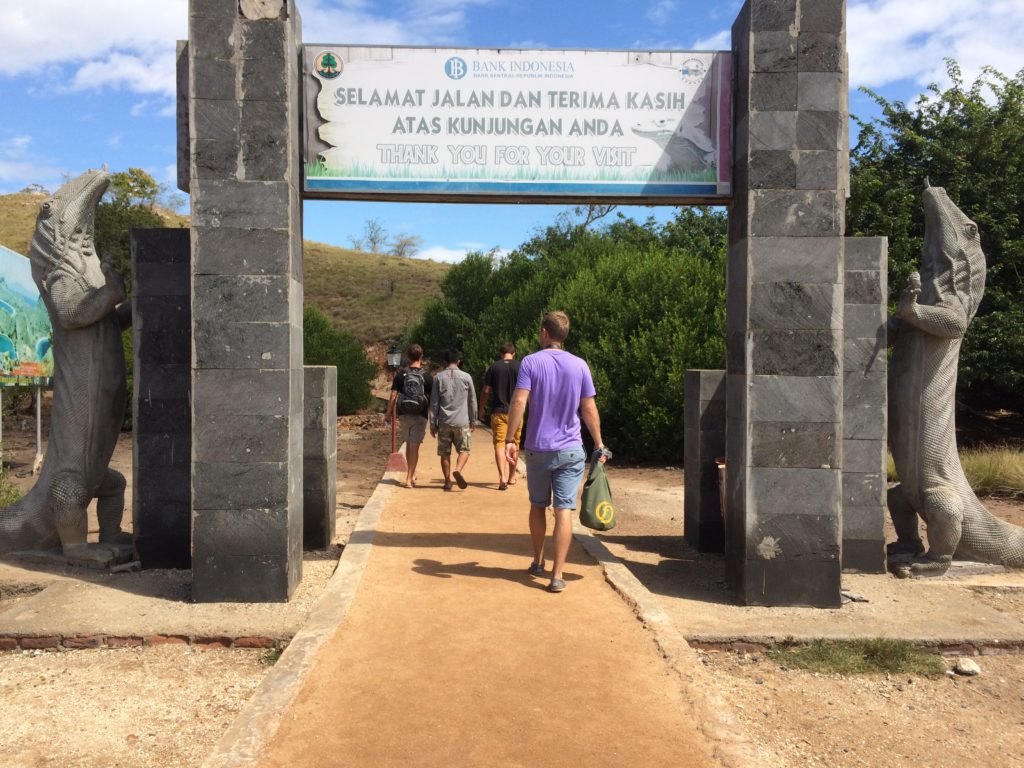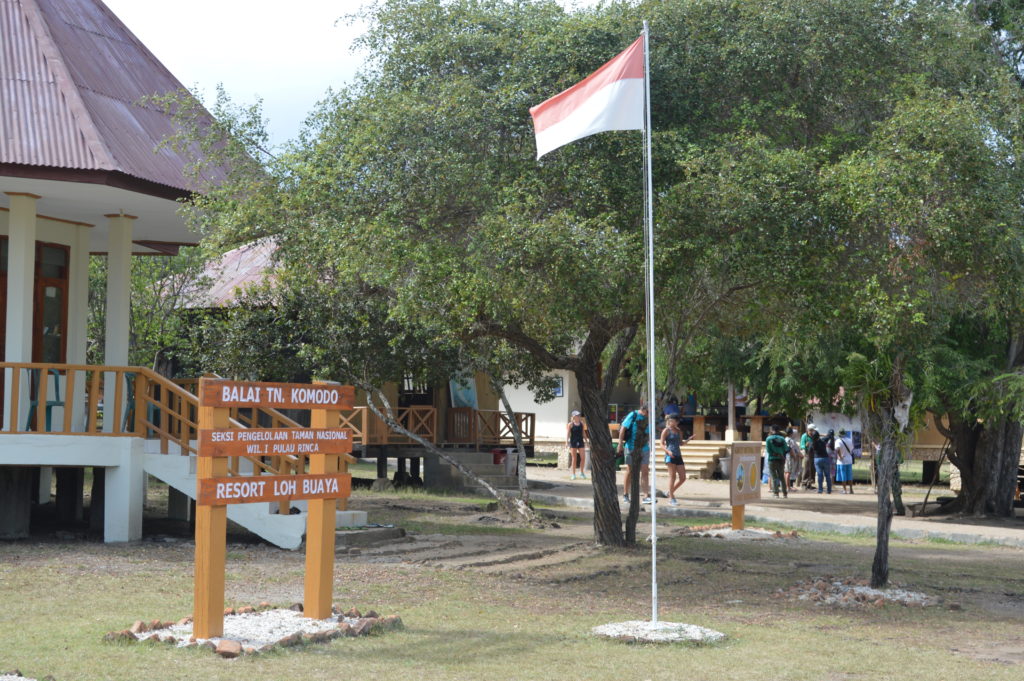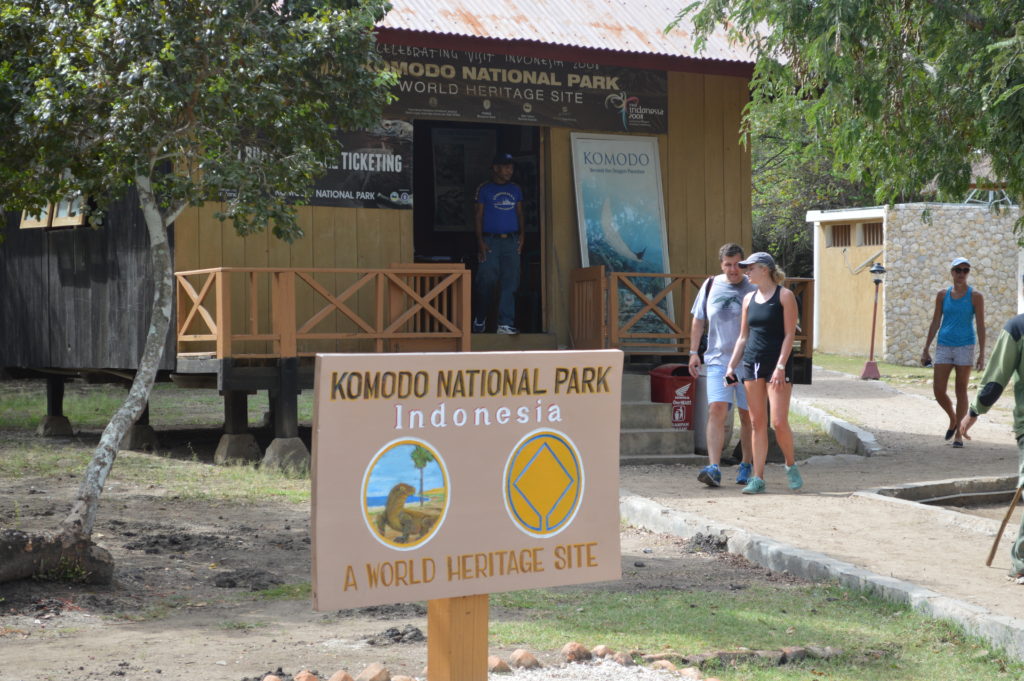 Although the tour guide said he couldn't guarantee we would see any dragons on our "trek", as soon as we reached the local huts, there were 3 fat Komodo dragons lying in the shade! Our guide said that they had recently caught and eaten a buffalo… not sure how believable this is! It did actually ruin the experience slightly; as it felt more like an open-air zoo than a real trek to seek out the dragons for ourselves. Of course it might be that the dragons are fed up to ensure they no longer attack humans or (more likely) the impact of tourism. This did sadden us, especially as we were potentially adding to the issue. It amazed me that we'd actually been more excited spotting a monitor lizard for ourselves on Lombok than we we're to see the Komodo dragons! I would not recommend rushing over to Komodo from the Gili islands (it is advertised a lot); it would take ages on a dangerous boat journey and would feel pretty disappointing I think. Diving in Komodo is 100% worth the trip but we wouldn't visit the dragons again.
We did a short trek around the park and despite the experience not being as authentic as we'd first hoped, it was cool to see the biggest lizards on earth so close.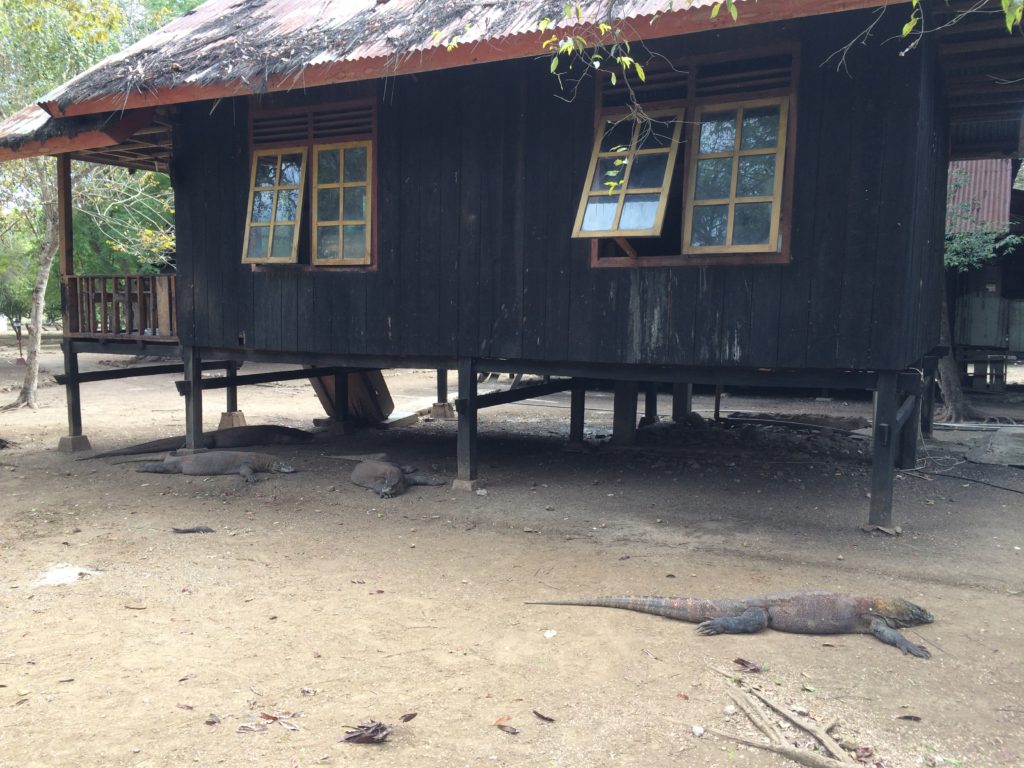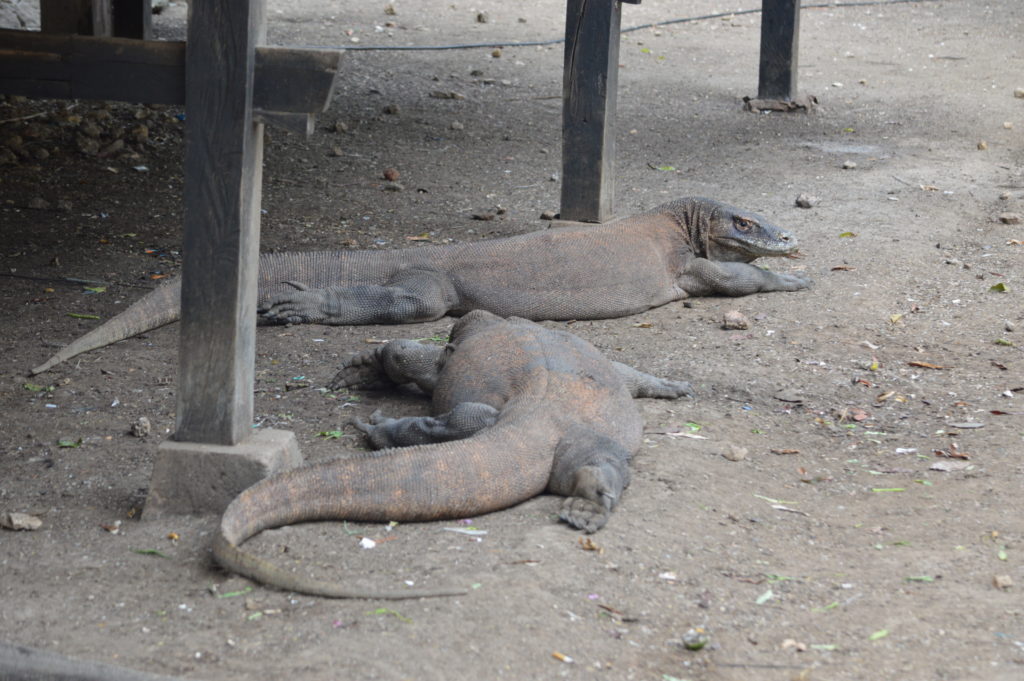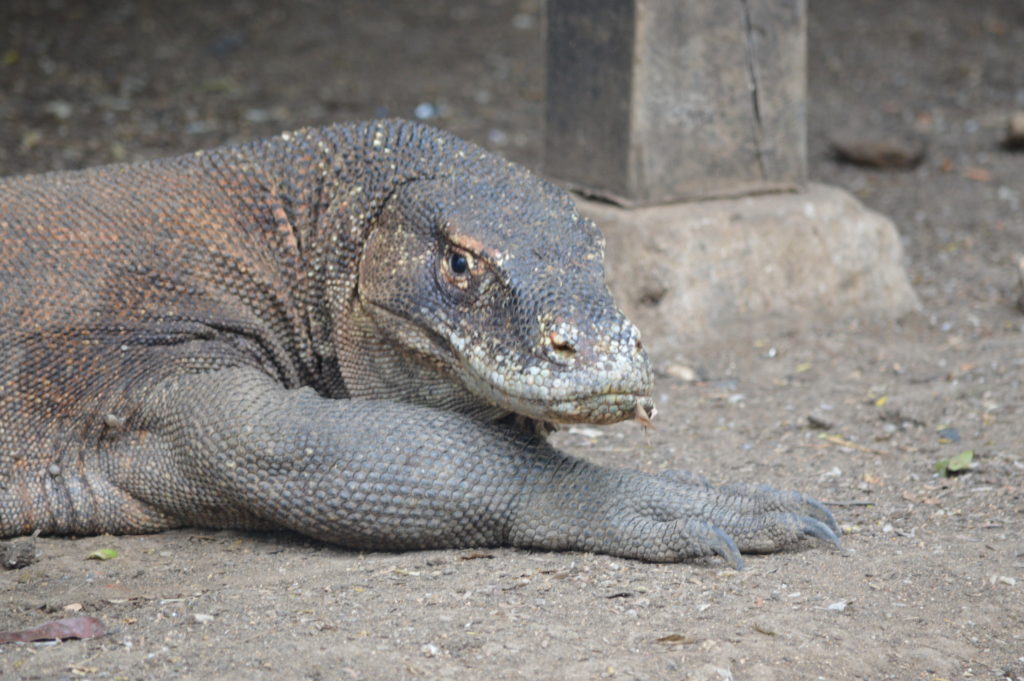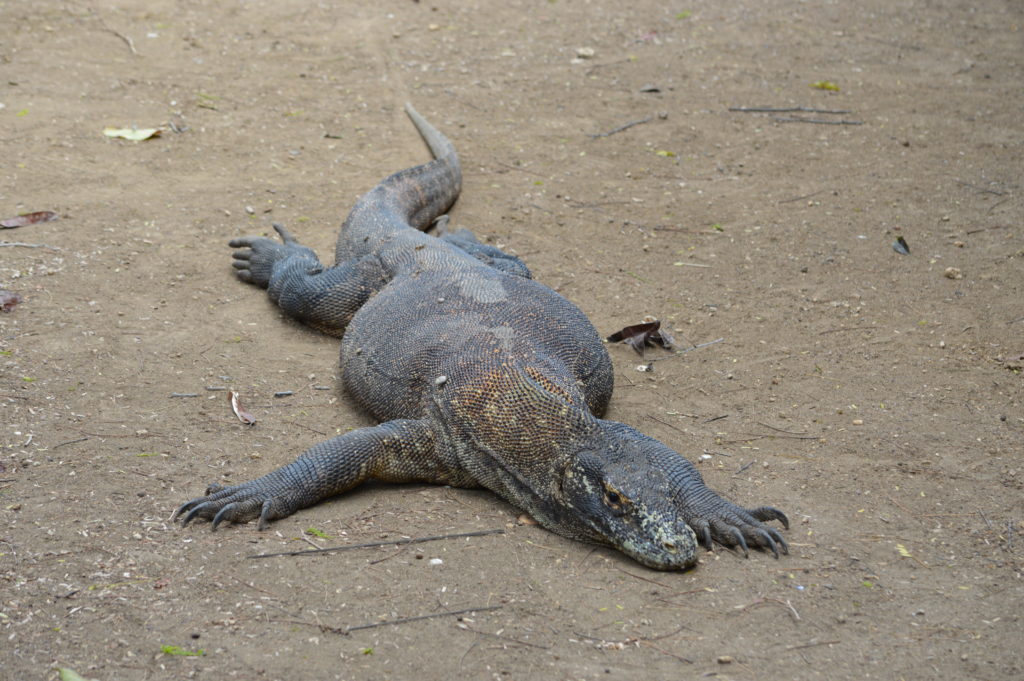 On the trek we did see a baby Komodo wandering around, along with a mother guarding her nest – which could've been up to 2m deep.  Our guide was very informative, even about the monkeys were saw on route… kings of seduction apparently!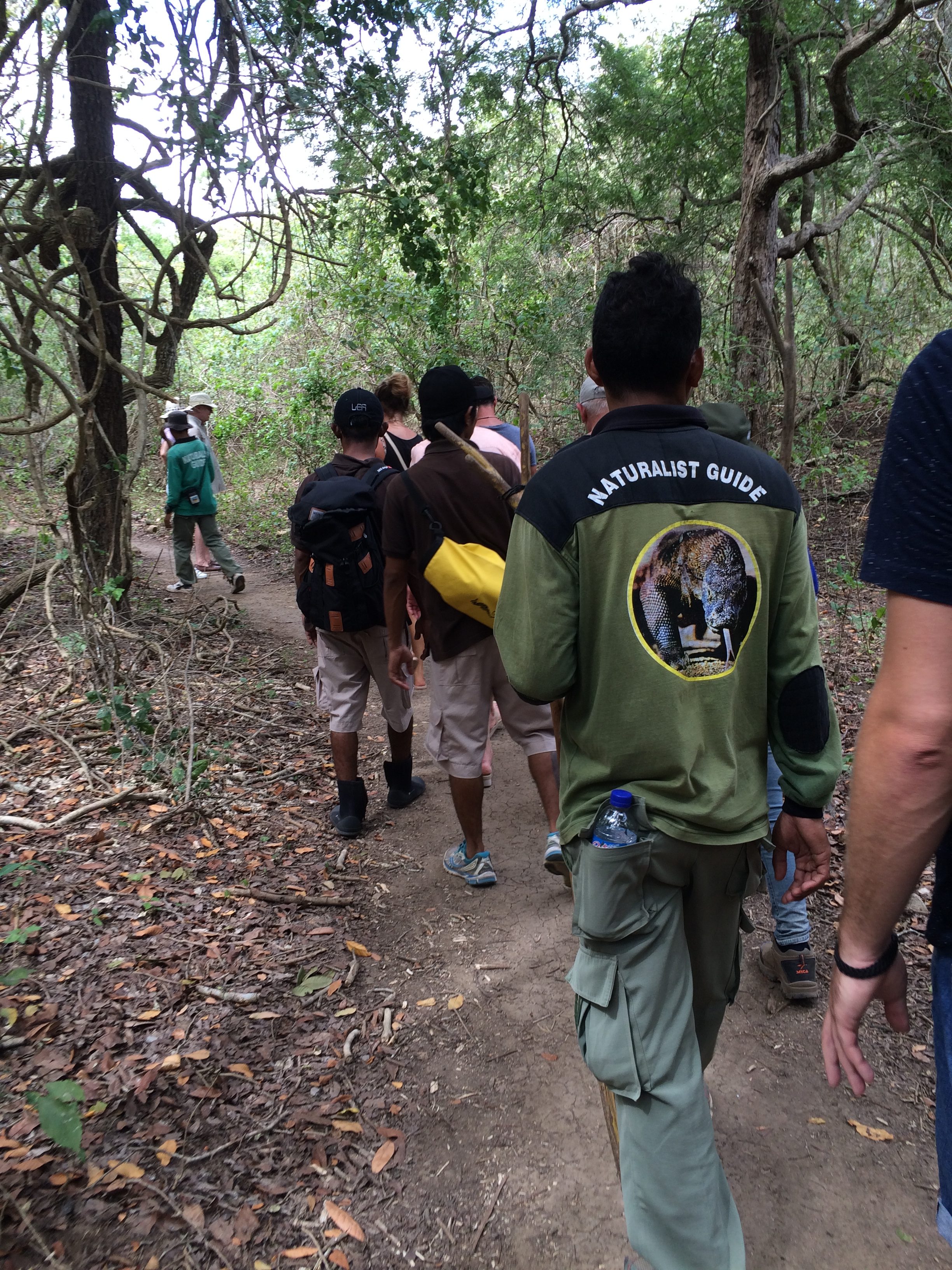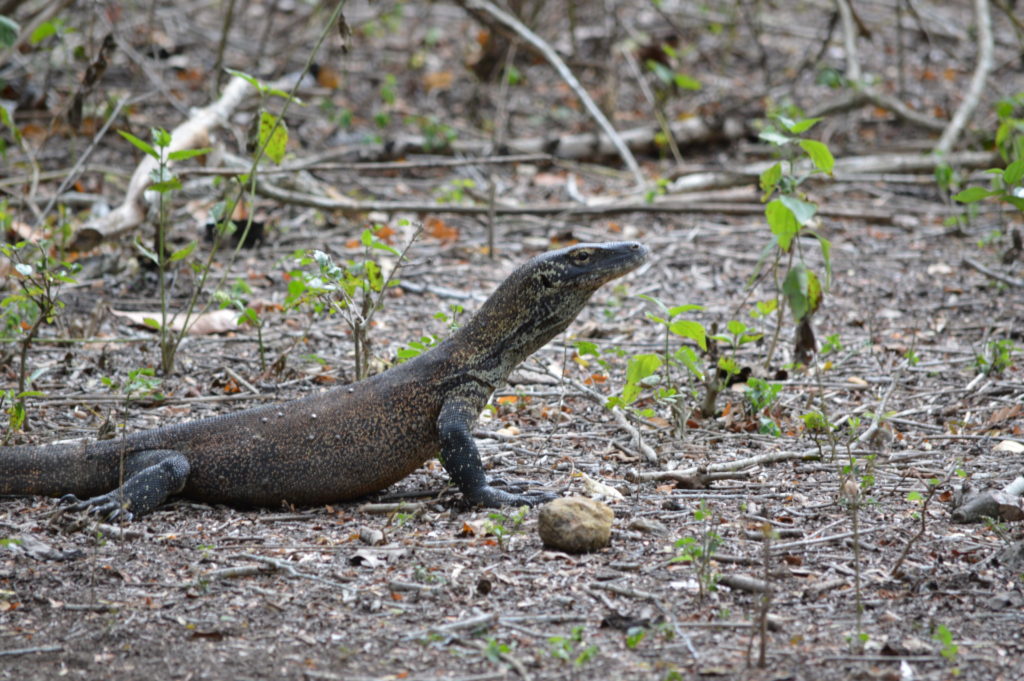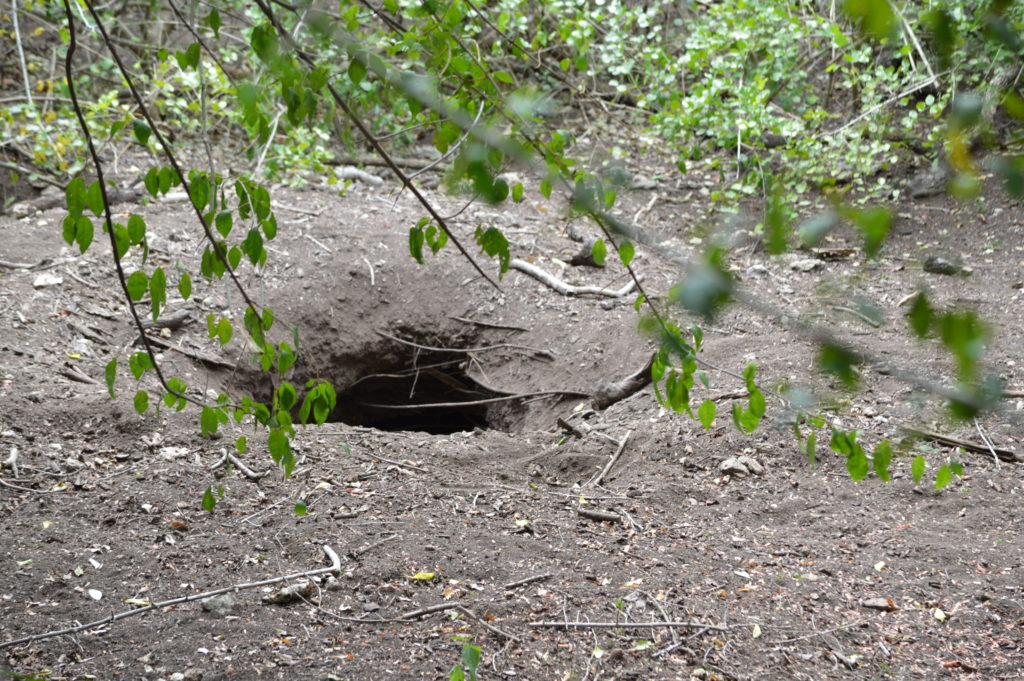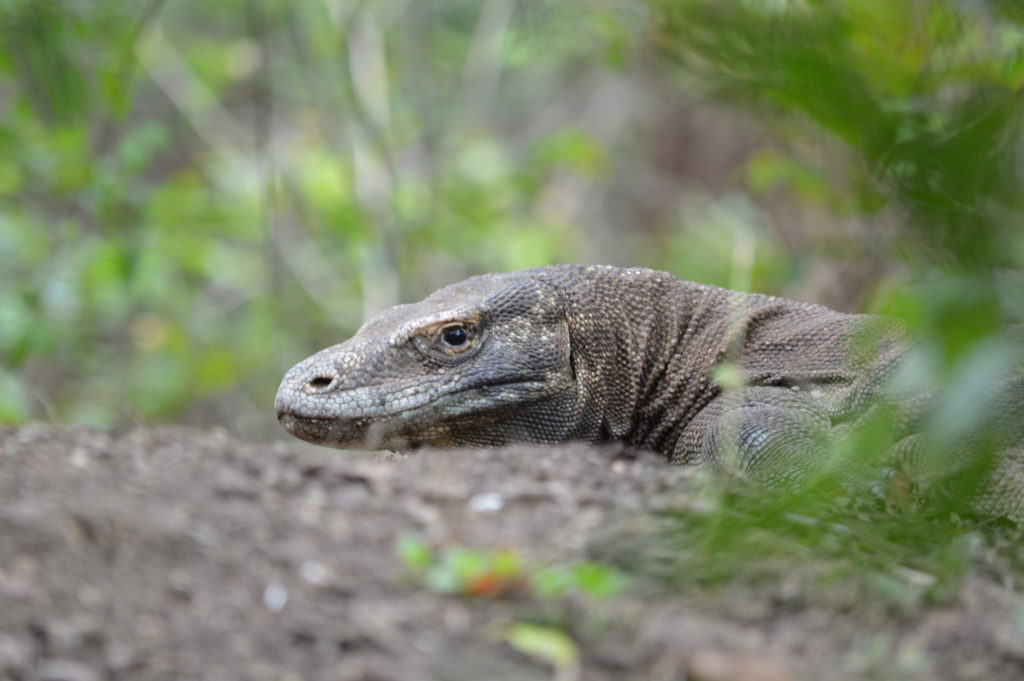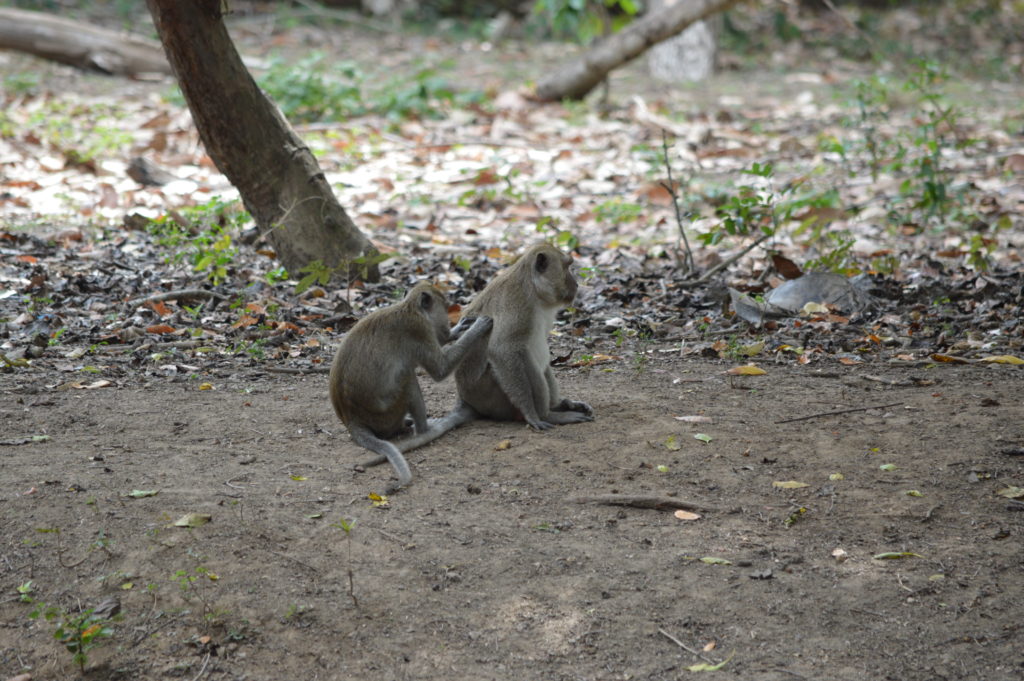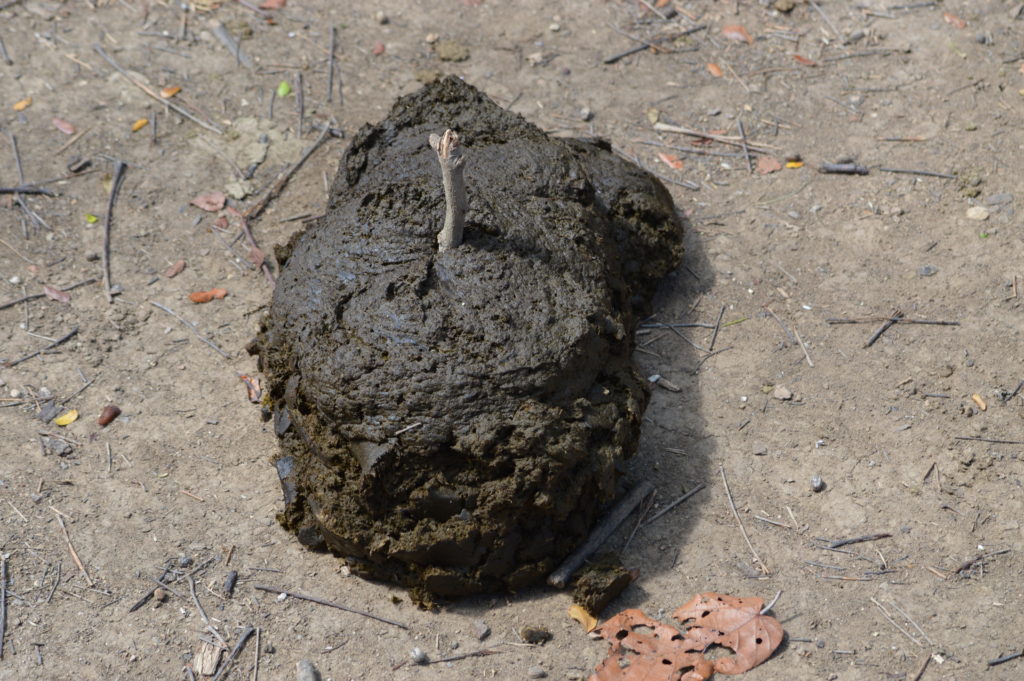 Staying with Scuba Junkie in Walocka bay meant that we beat the rush to Rinca. Upon leaving there were loads of people queueing up waiting to pay for their tour guides and a lot more boats moored up in Crocodile bay!