Stone town is an amazing UNESCO world heritage site, steeped in history. The alleyways that snake through the middle of the town form a maze of wonders. We spent most of our time here just wandering through the streets, marvelling at the beautiful African cultural shops and cafes. There is no way you can enter this place without getting wonderfully lost. Even the beautiful doors don't help you navigate your way as there are so many of them!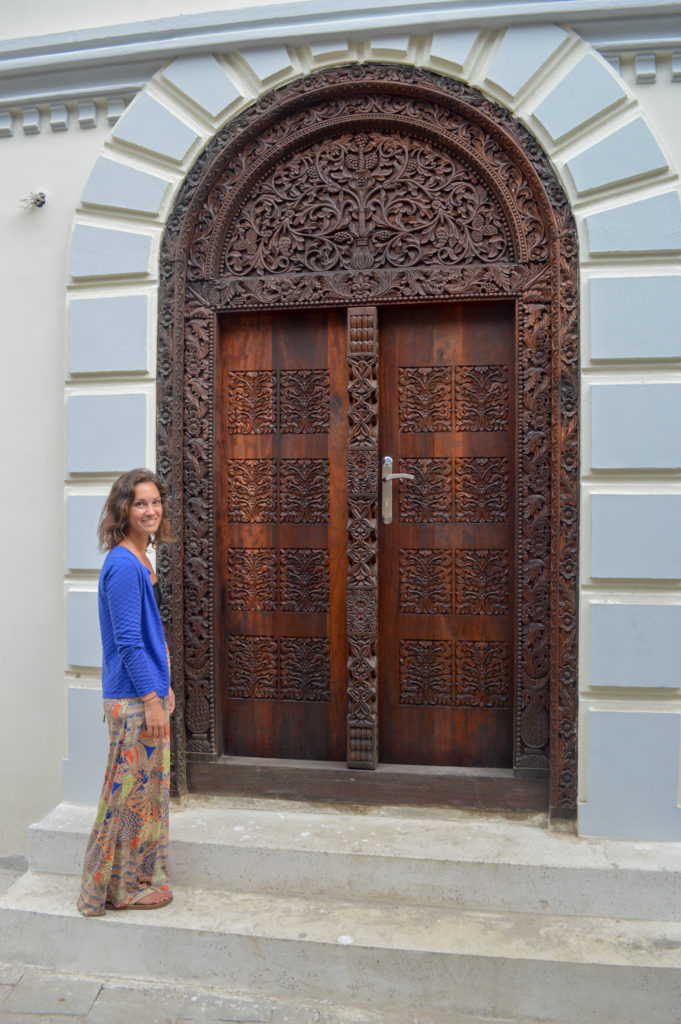 We only had a short stop in Stone Town during our stay on Zanzibar, but it was a 24 hours of exploring very well spent. With such amazing history and culture, Stone Town is definitely a must-visit for anyone coming to Zanzibar. It's not cheap to stay here in peak season as it is so popular, but you don't need long here, so definitely worth looking for just a 1-2 night stop over. We stayed at the Mizingani hotel on the promenade, which although slightly dated had wonderful character (and a great old pool table).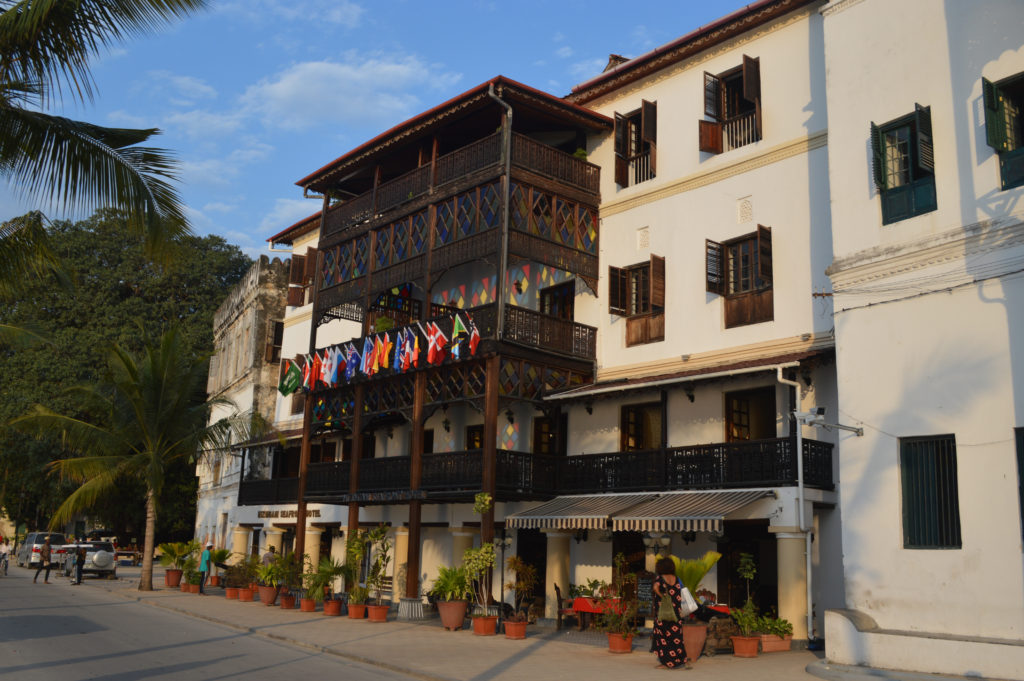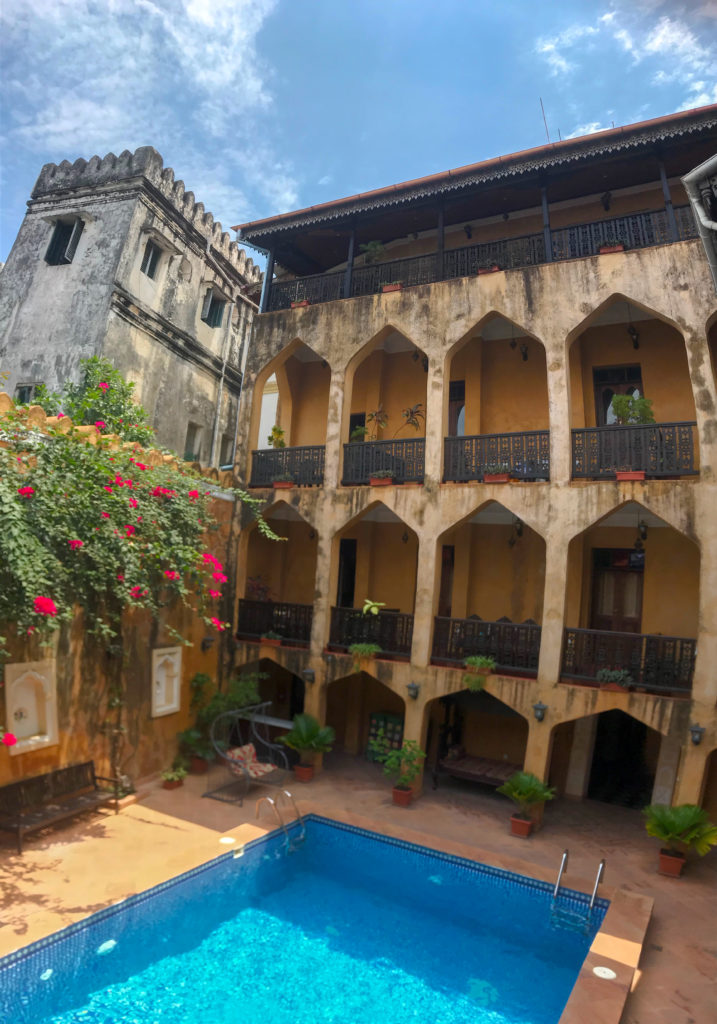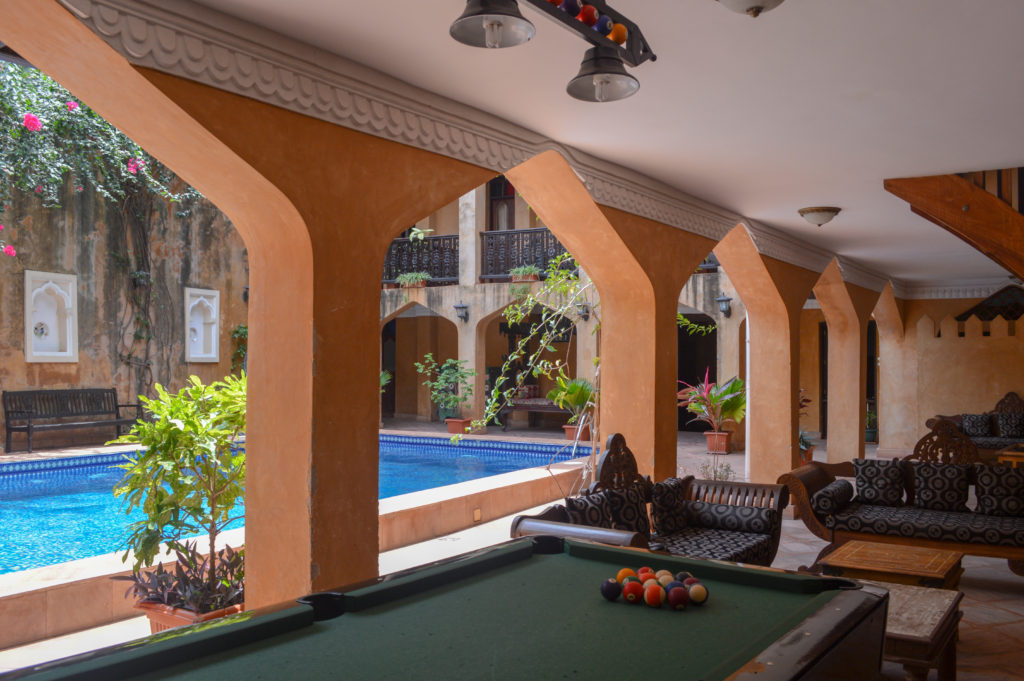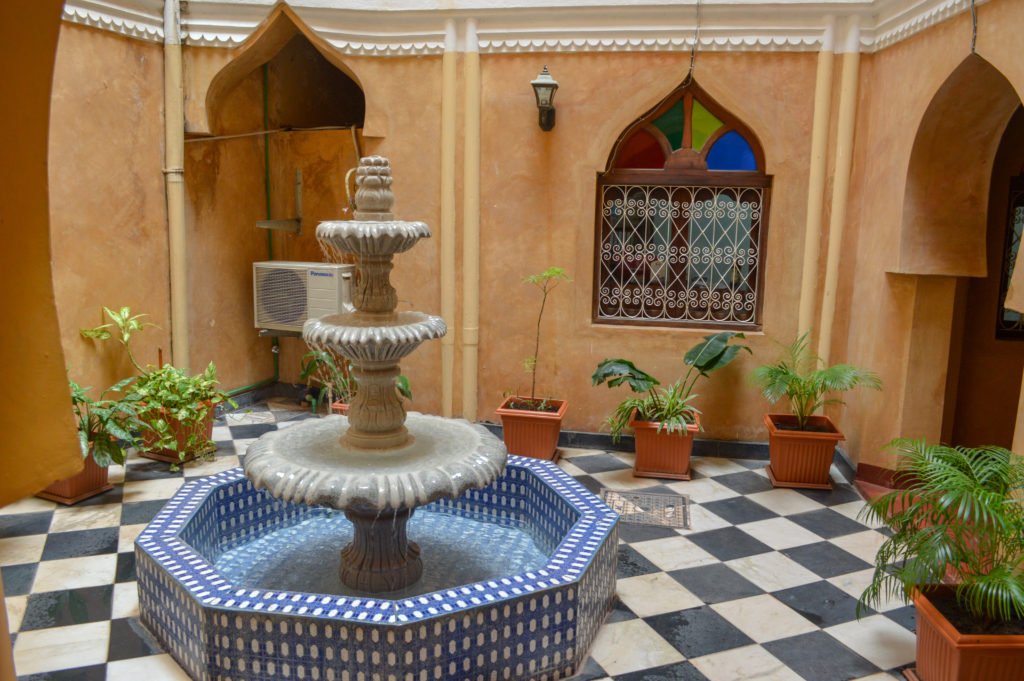 Zanzibar is famous for it's spices, so soon after arriving we headed down to the Darajani market to see what all the fuss was about. This place was buzzing with sellers and buyers and is definitely the place to practice those bartering skills that are common place in Africa. We enjoyed chatting with the locals and supporting the trade.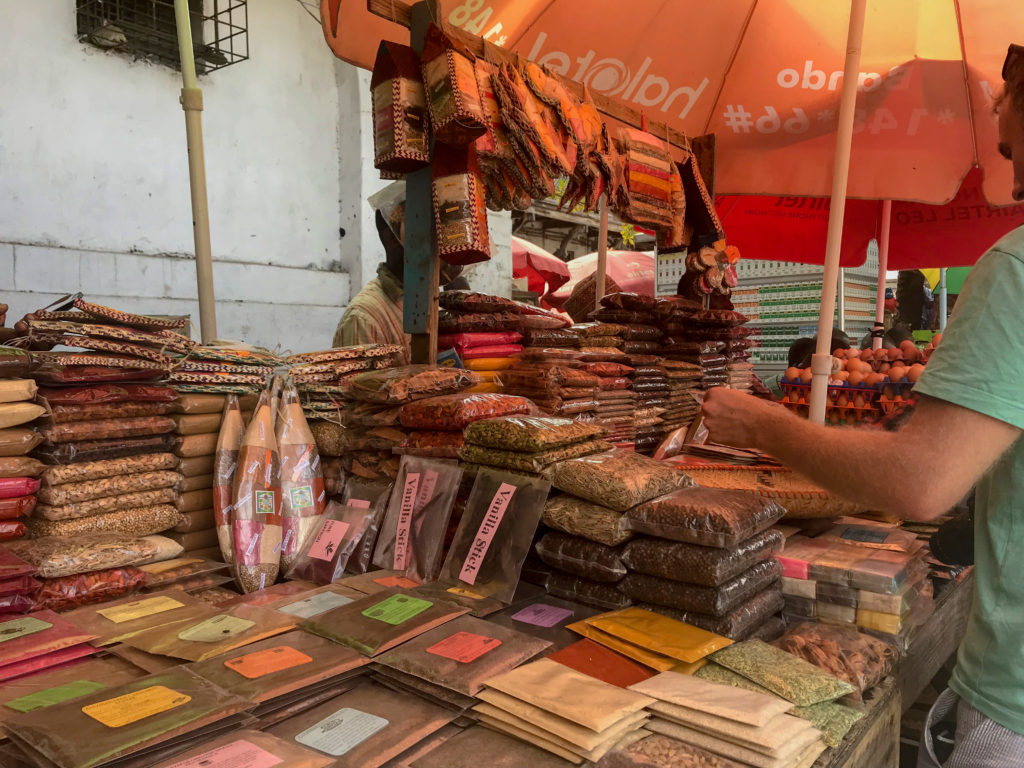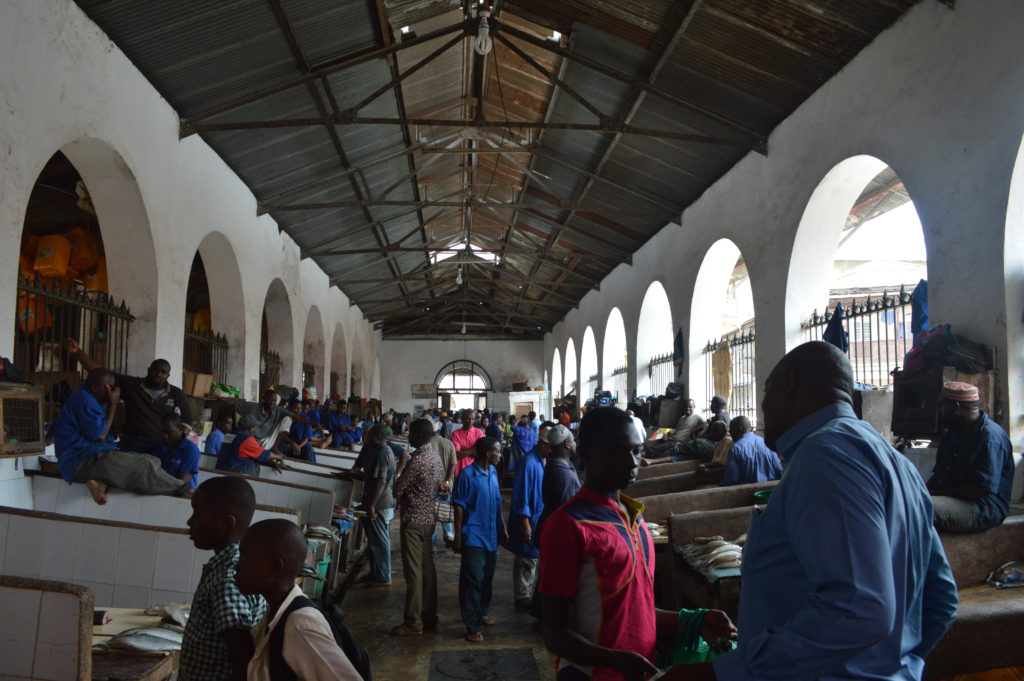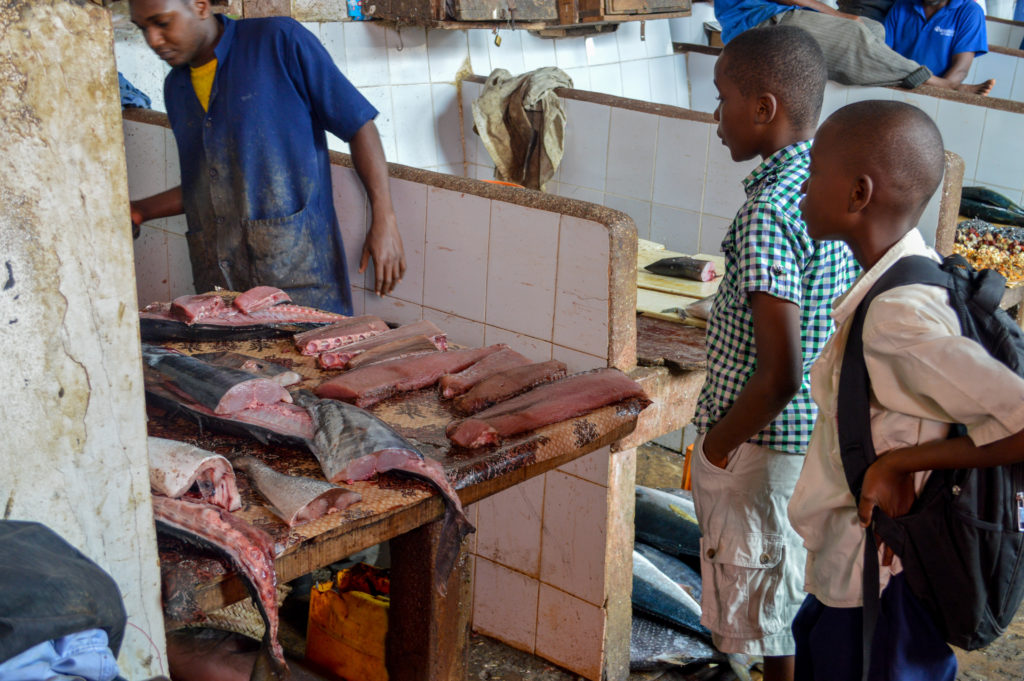 Throughout the afternoon we wandered through the town – making sure to pay a visit to Freddie Mercurys house. We're probably only going to be tourist-ing here once after all!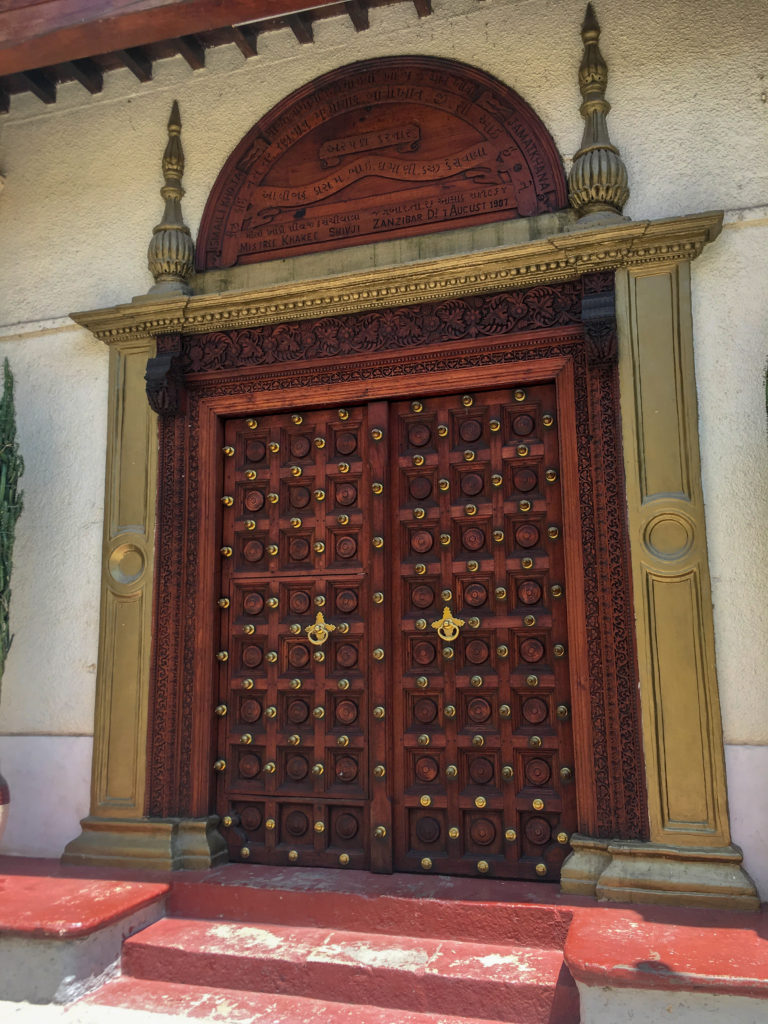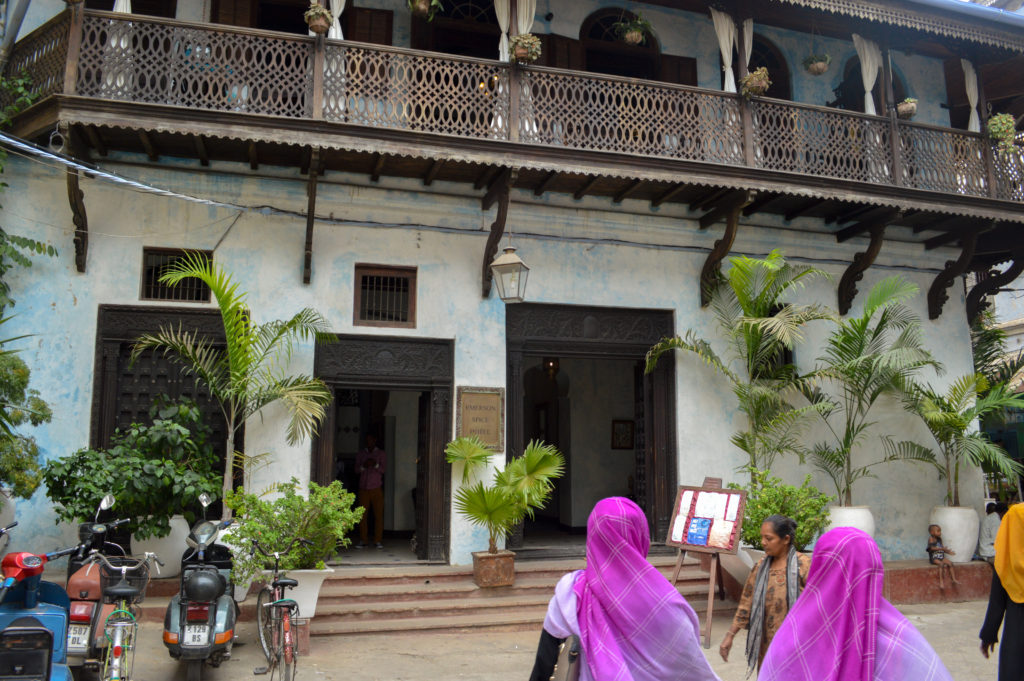 In the evening, there is a food market on the promenade (Forodhani gardens) and although we shamefully didn't sample the famous Zanzibar pizza or sugarcane juice here, we enjoyed walking through & watching the locals launch themselves off the pier into the sea from here – apparently a regular evening activity!
There are a fair few choices for good food here in Stone Town, with some very highly rated rooftop restaurants. However, they are expensive and advanced booking is required, so we randomly ended up at an amazing little place that had quite a modern menu. It actually turned out to be my favourite meal of the whole trip – so definitely check it out.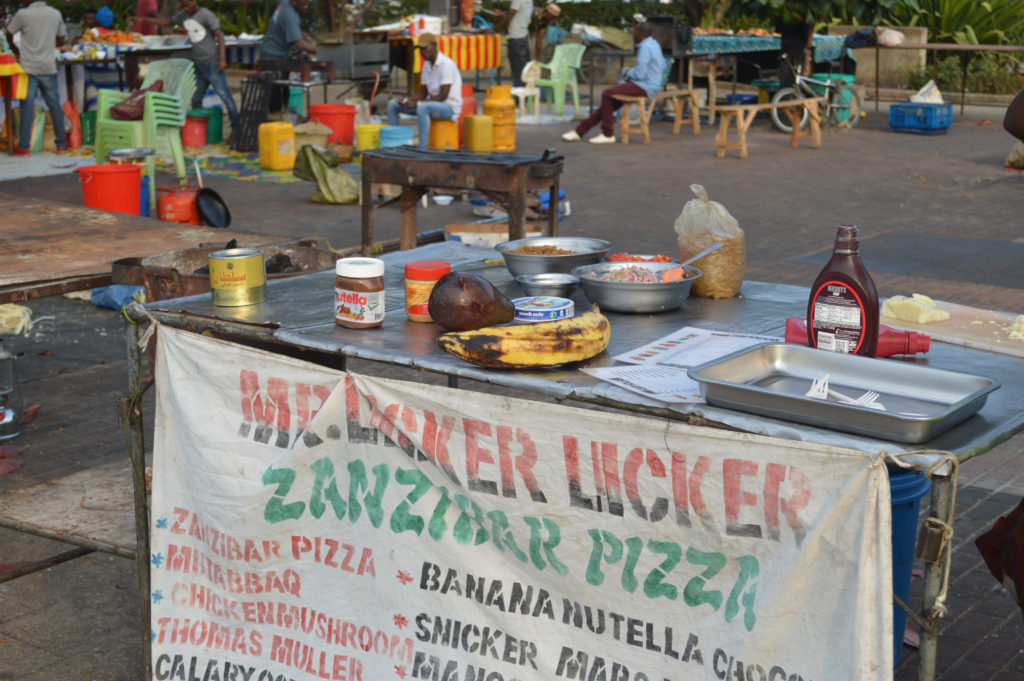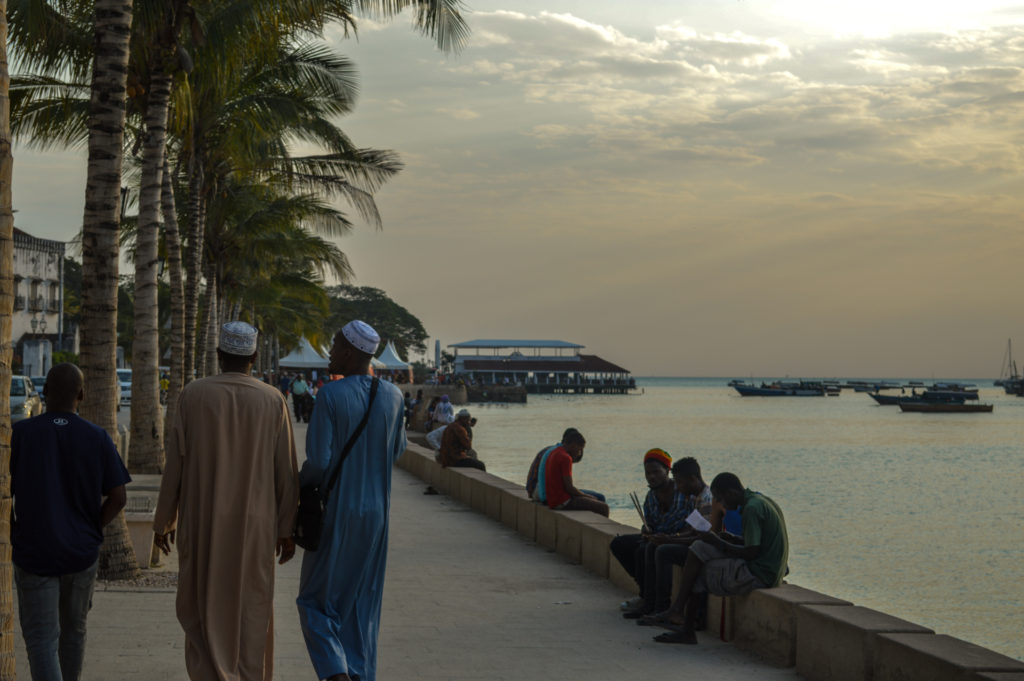 Stone Town was our last stop before heading back to the UK, so in the few hours we had in the morning of our final day we didn't do too much exploring in the heat. But we did make sure we soaked up the last of the sea views and got ourselves up onto a rooftop to admire the view from above!