Wimbledon is my all-time, absolute favourite sporting event to attend. Unfortunately, "teacher-life" means it tough to actually attend any day other than middle Saturday… but provided the weather looks good, you cannot stop me pitching up my tent on Friday night to camp in the queue!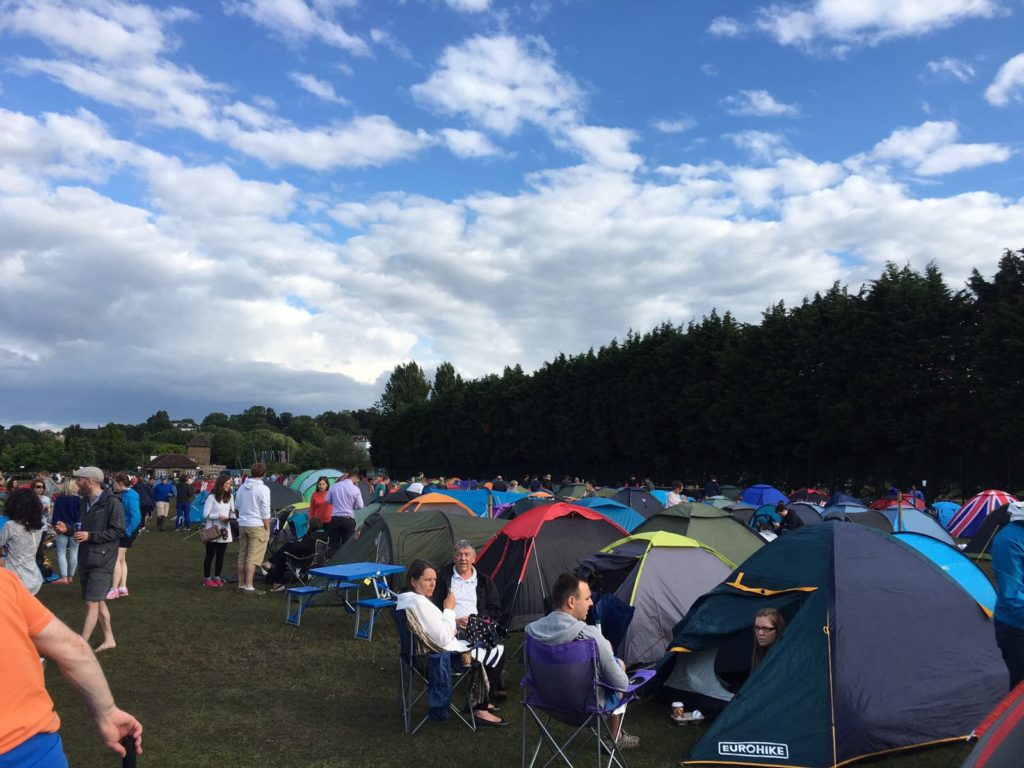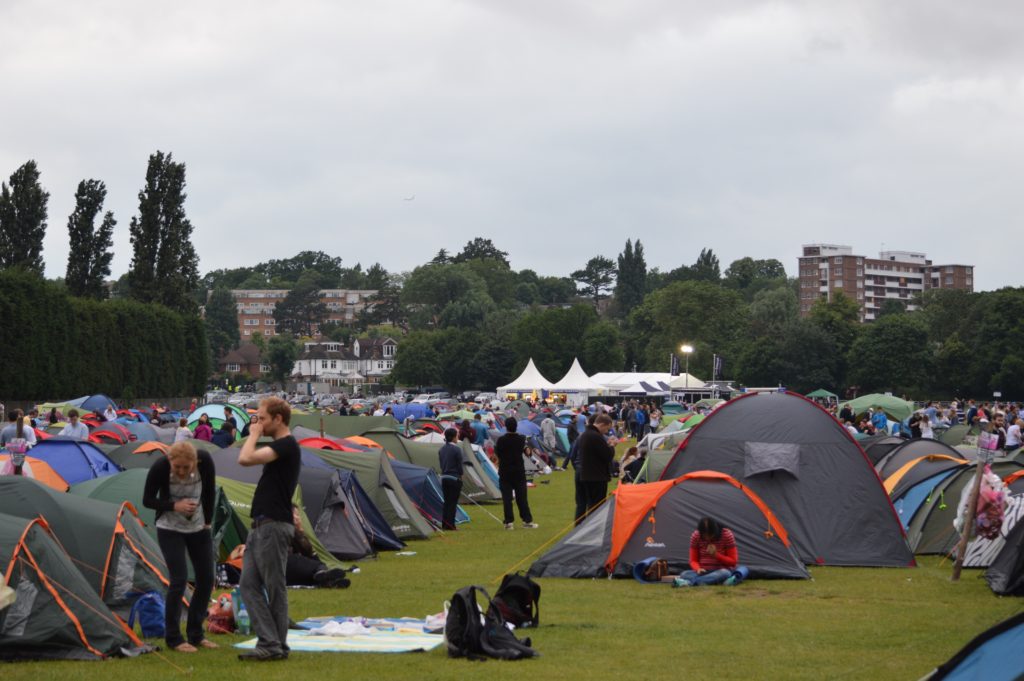 The earlier you can get in the queue, the higher your chance of getting show court tickets. There are only 1500 tickets saved each day for queue-ers (500 for each show court). The best thing is that they are always really good seats and we've always got either court 1 or 2.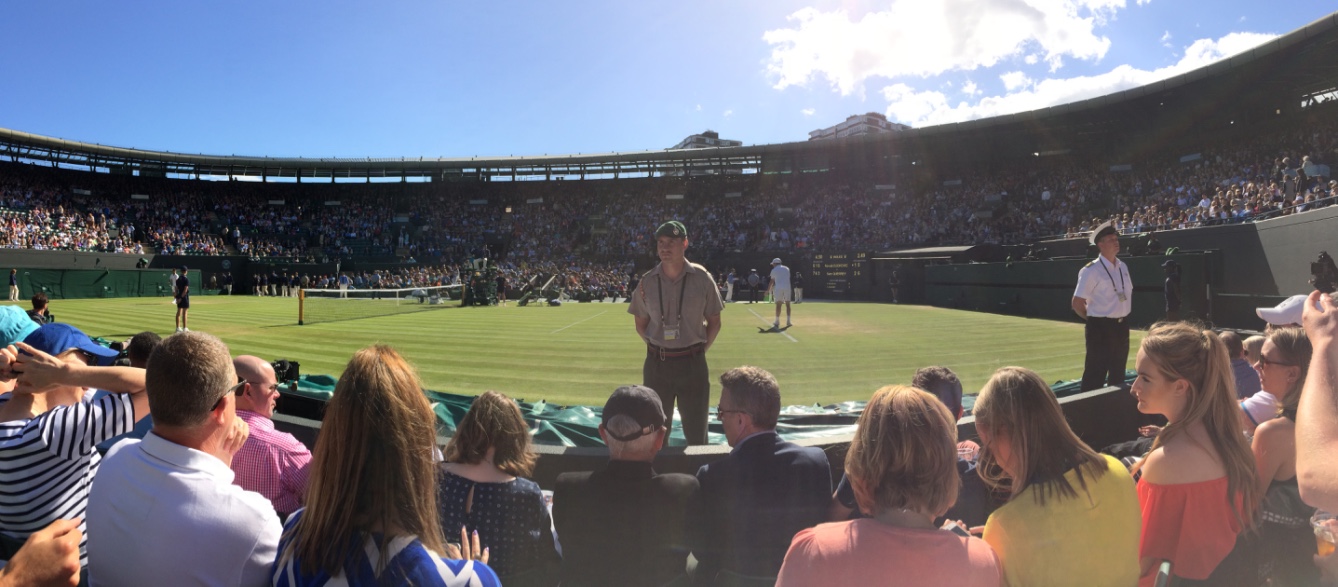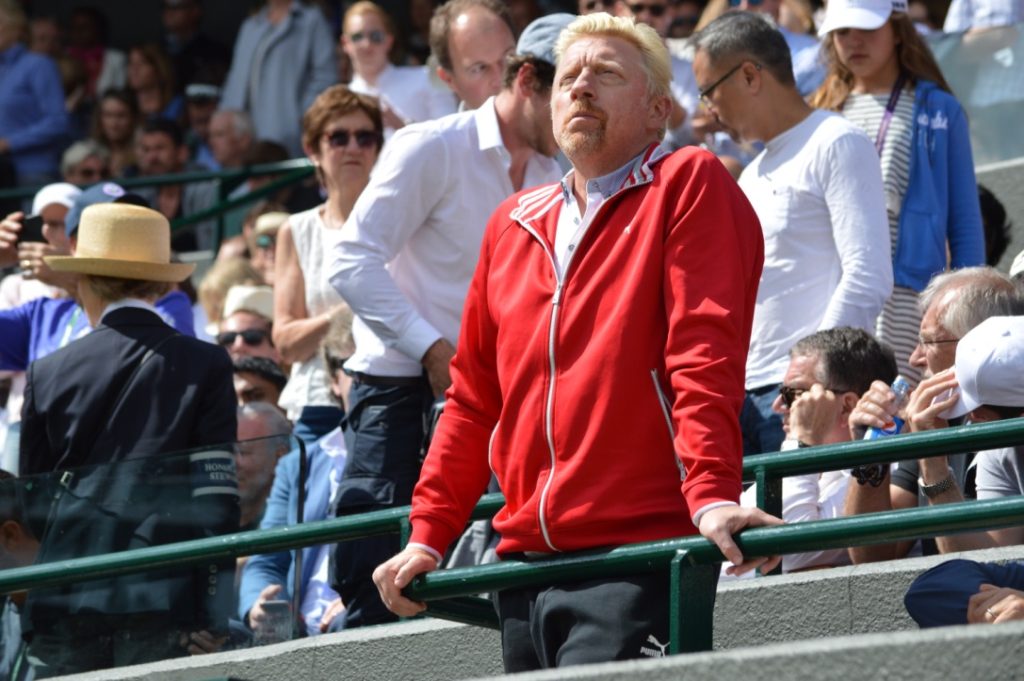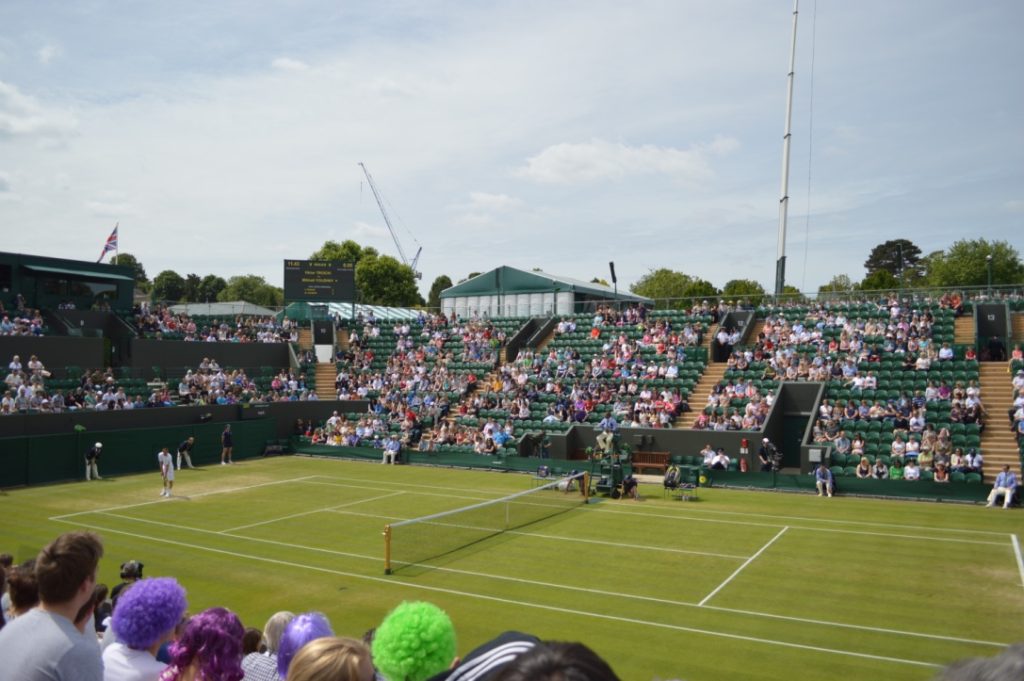 The queue for Saturday tickets sometimes starts as early as Thursday morning, so by the time I've arrived from Bournemouth on Friday, I'm normally between 1000 and 1500 in the queue at approximately 6PM (which is why centre court has definitely gone to those who have been queueing since 6AM!)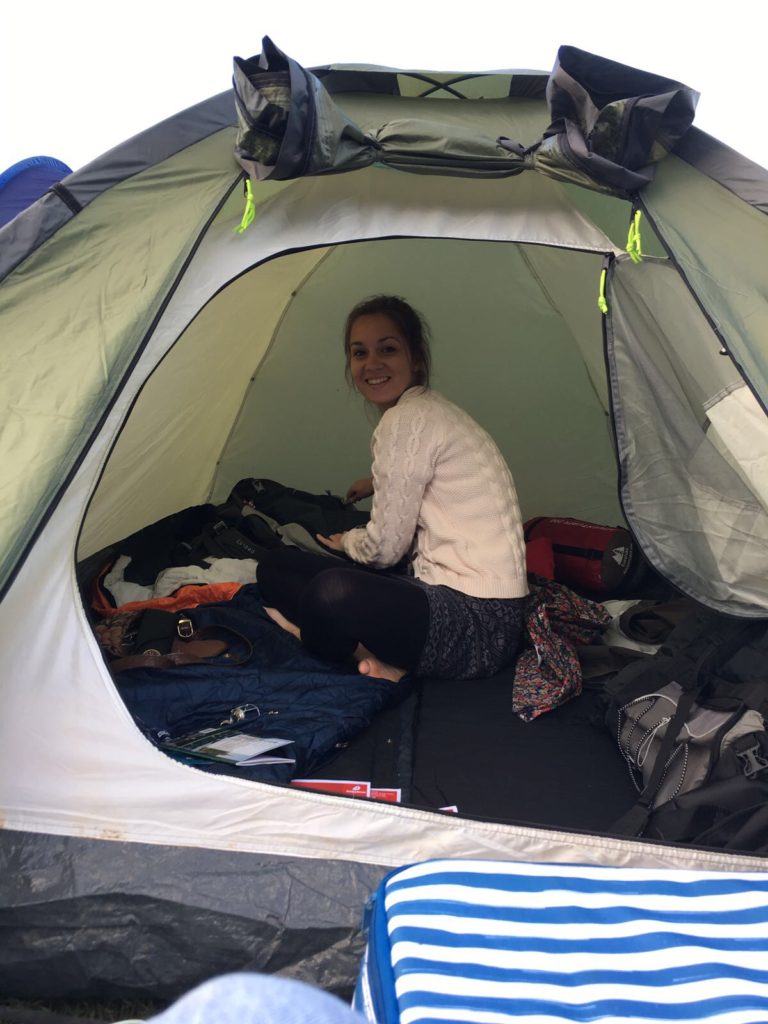 Sleep quality in the queue isn't always the best but we are always pretty excited, as even a "ground pass" ticket makes for a great day out… And the atmosphere in the queue is amazing!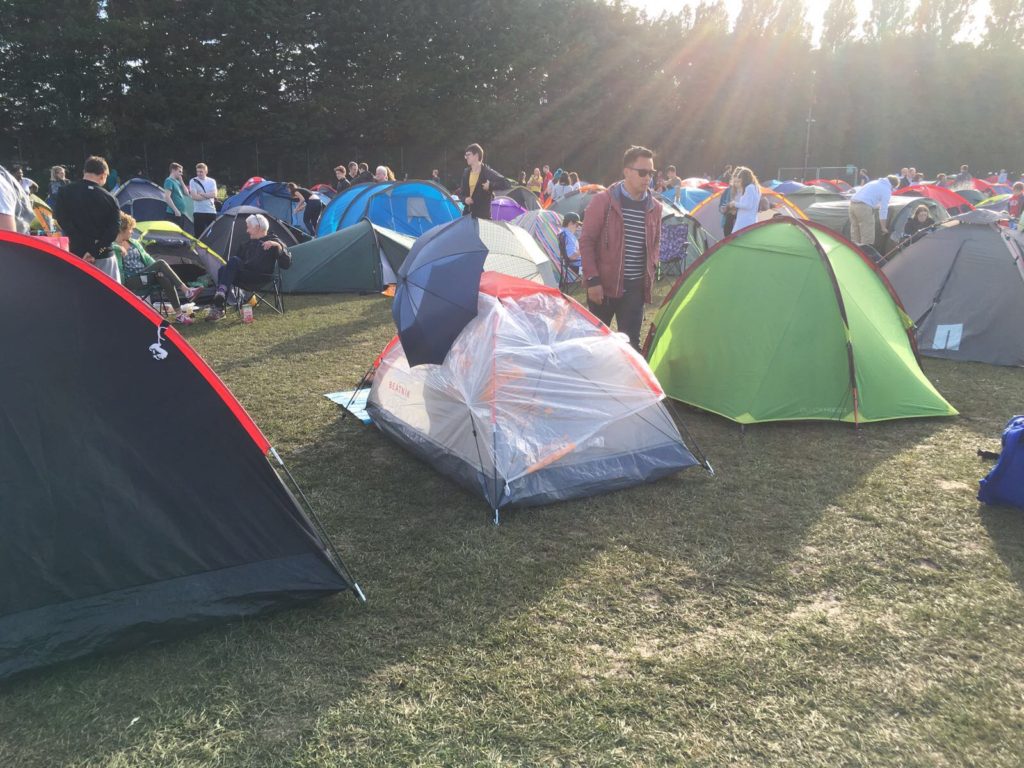 The campsite is very orderly and set out in lines. Each camper is given a queue card that gets stamped later in the evening. You can't collect cards for other people and you have to stay with your tent … we have seen people being kicked out the queue who have just left their things saving their space!
The volunteers do an amazing job enforcing this and come round at around 5:30AM waking everybody up and asking them to deposit their tents, chairs, bags etc in the left luggage (£5 per tent and £1 for extra items).
The lines of campers then condense and each follows on to form a long line that eventually stretches from the campsite to the Wimbedon grounds! This is the exciting time when you get to find out if you've made it inside the first 1500 people offered a show court! – Remember the queue card number doesn't always mean you've missed out due to some people getting kicked out or not wanting a court 1/2 ticket! For more info about the queue, check out the official Wimbledon website: The queue.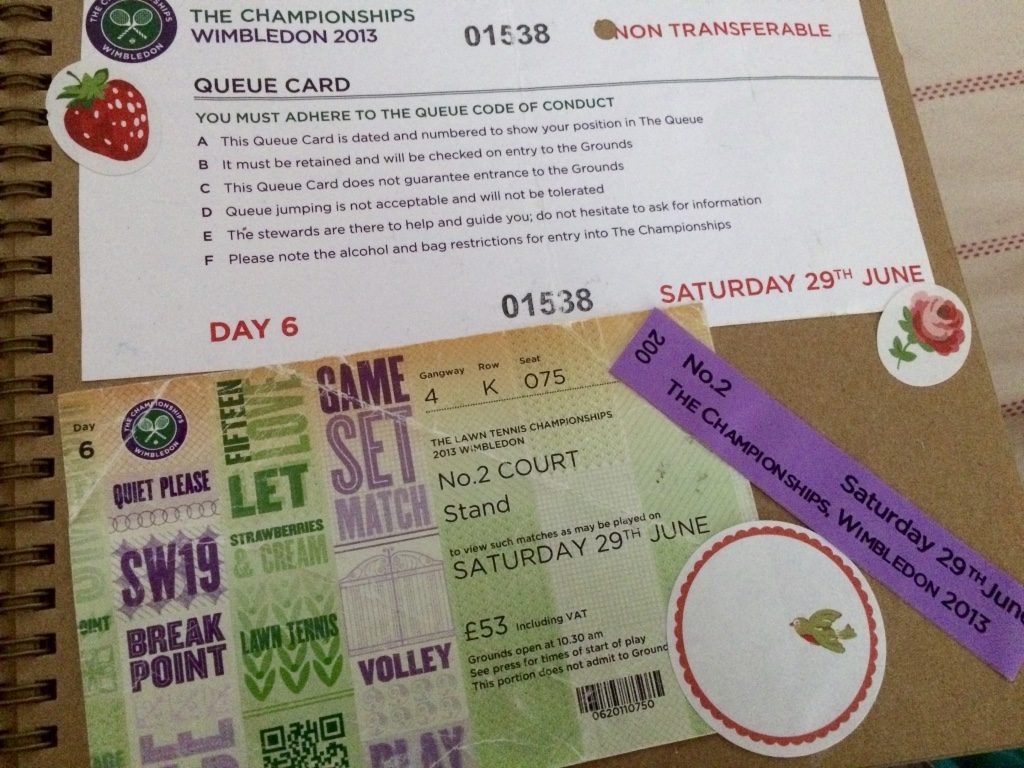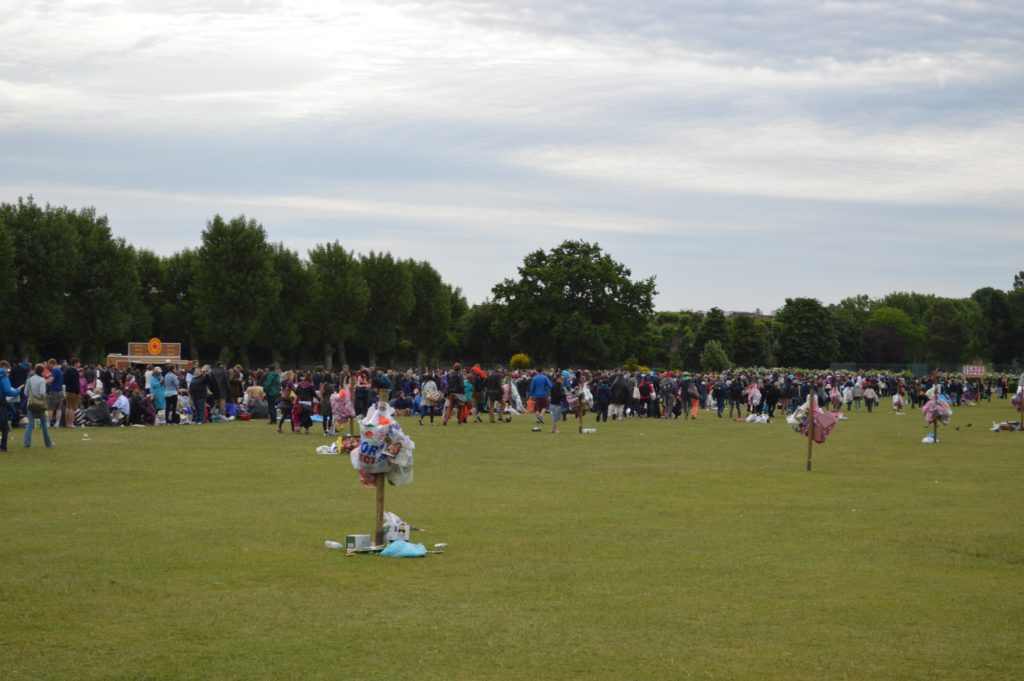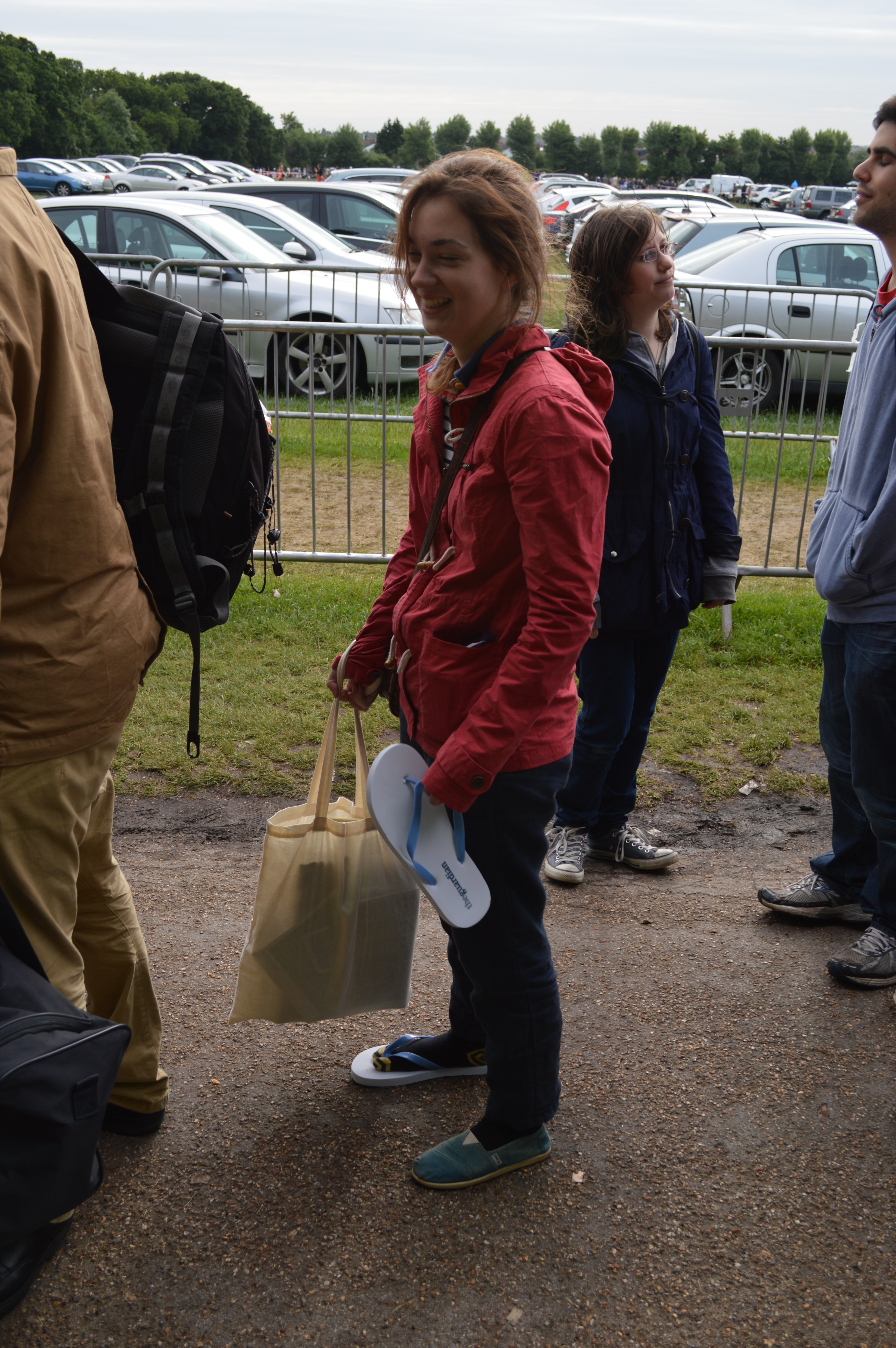 We love the whole atmosphere at Wimbledon; especially the strawberries and cream, champagne and Pimms! However, it's worth mentioning that you can also take your own food and drink into the grounds, which is a definite bonus for a large sporting event. You can check out all the regs here: Food and Drink guide.
As Middle Saturday is still within the first week, some bigger names are on the outside courts anyway and you can sometimes spot the top seeds practicing. There's always Henman Hill (Murray Mound?) to soak up some centre court action too.