I was very excited for my first trip to Asia and my first holiday with Rob! Although we were originally looking to go to Bali, the prices of flights to Thailand couldn't be beaten and the prospect of exploring Koh Samui, Koh Phangan and Koh Tao definitely provided a great second choice!
We flew with Finnair from Heathrow and had change overs in Helsinki and Hong Kong. The journey went surprisingly quickly and before long we were touching down in Koh Samui in the evening in the middle of a storm! It seems a couple of these tropical downpours are only to be expected in August – we didn't experience many in our three week stay though.
Our first hotel was Mantra Samui resort and the drive there was good… the driving didn't seem as crazy as in other countries which I was quite relieved about! I have written in my holiday journal that the Thai electricity pylons are crazy (and I still remember this vividly being my first impression… the wires are just all over the place and some of the wiring looks very dodgy!)
The hotel was up a big hill and we received a very warm welcome from the staff before being escorted to our room (via golf buggy), it was amazing! You can get so much for your money in Thailand compared to Europe, our room was huge with a massive gong above the bed, a balcony with loungers and Jacuzzi and only cost around £80pn. There is definitely no need for a TV or internet here, however it was nice to have the luxury of both… especially when we couldn't sleep at 3AM with bad jetlag! The entire collection of "The Entourage" definitely helped pass the time!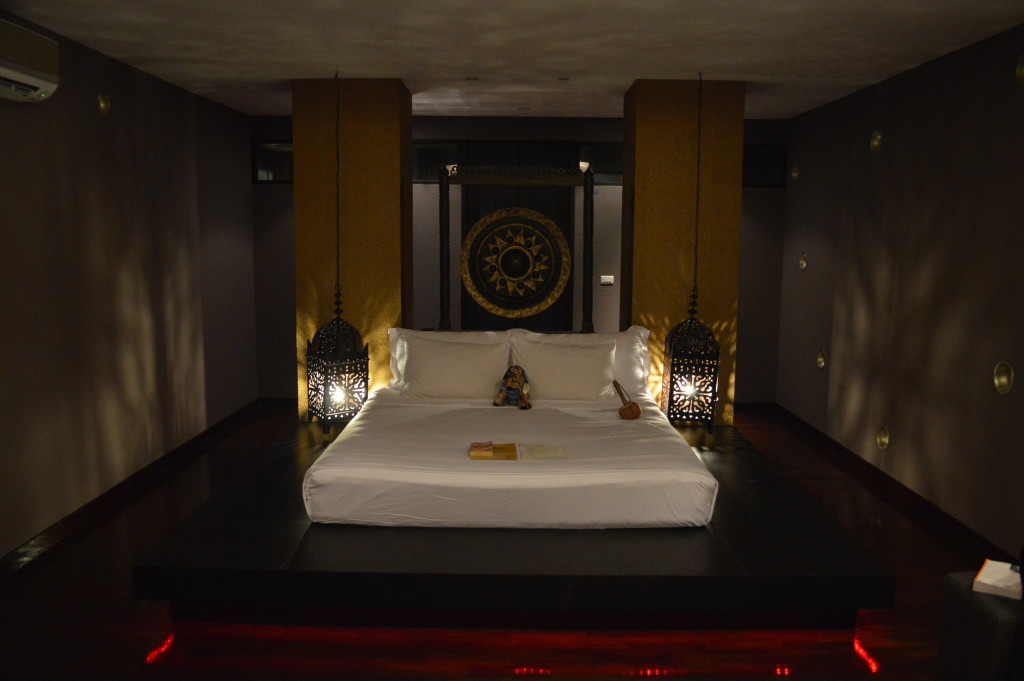 The first day was spent as a "pool day" and what a view! I wouldn't normally big up a particular hotel so much, but I really couldn't get over the beauty and great value of this place! I get the impression that lots of people travelling to Koh Samui decide to stay down in Bophut or near Chaweng beach, however it felt good to be away from the tourism and the free shuttle buses made it easy to visit both places throughout the day.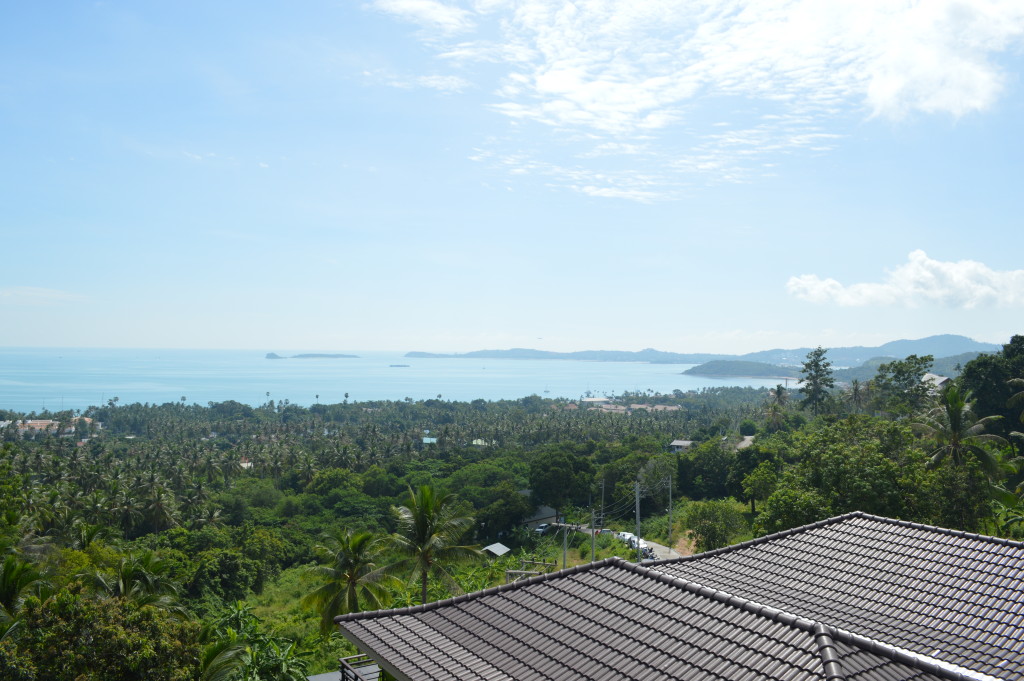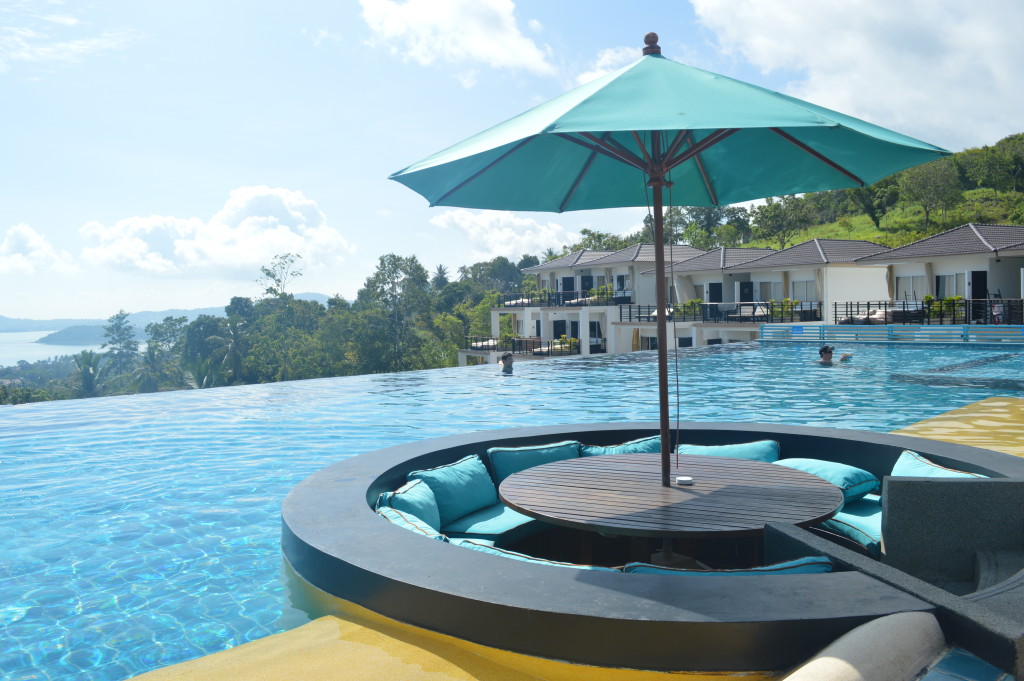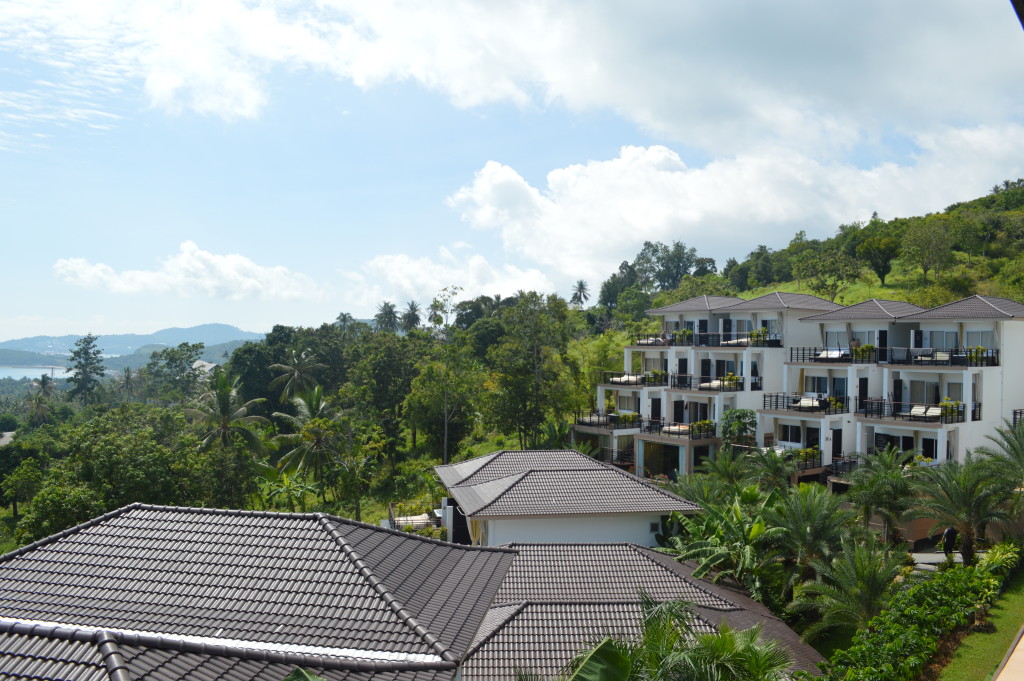 On our first afternoon we got the shuttle bus down to Bophut and had a little wander. The beach was nice, although not necessarily suited to swimming due to all the boats… but we found a great spot to chill and grab a cocktail before choosing a restaurant for dinner. The food is ridiculously cheap – I think this is one of the best things about holidaying in Asia – you don't have to really factor in extra costs for eating out as it can easily be less than £5pp (although I seem to have a delicate stomach so maybe that is the price you pay!)