The 3 valleys is an incredible ski resort with a huge range of ski runs. After a couple of ski holidays here, we have  picked up some tips to help you make the most of varying conditions and the different ski areas. Keep reading for tips on where to stay, ski and eat as well as the best apps  to make the most of your stay in Les 3 Vallees!
---
Where to stay:
My first choice has to be Les Menuires: Quieter and cheaper than the famous Courchevel, Meribel and Val Thorens. In December 2016, we stayed 150m away from Le Bettex chairlift with Silver Lining Catered Chalet: Sara Marie and the location was perfect! Definitely ideal if you have bought a 3 valleys lift pass, as the central location means it is easy to ski over to Val Thorens or Meribel and Courchevel.

Bettex run down into Les Menuires – impressive snow maintenance in the 3 Valleys!
Les Menuires itself is great for beginners. Even in December when the snow was sparse, the 3 Valleys had done an incredible job ensuring most the pistes were open (particularly the nursery slopes). It is slightly less chaotic than VT… although the moguls do still build up towards the end of the day with the ski school rush!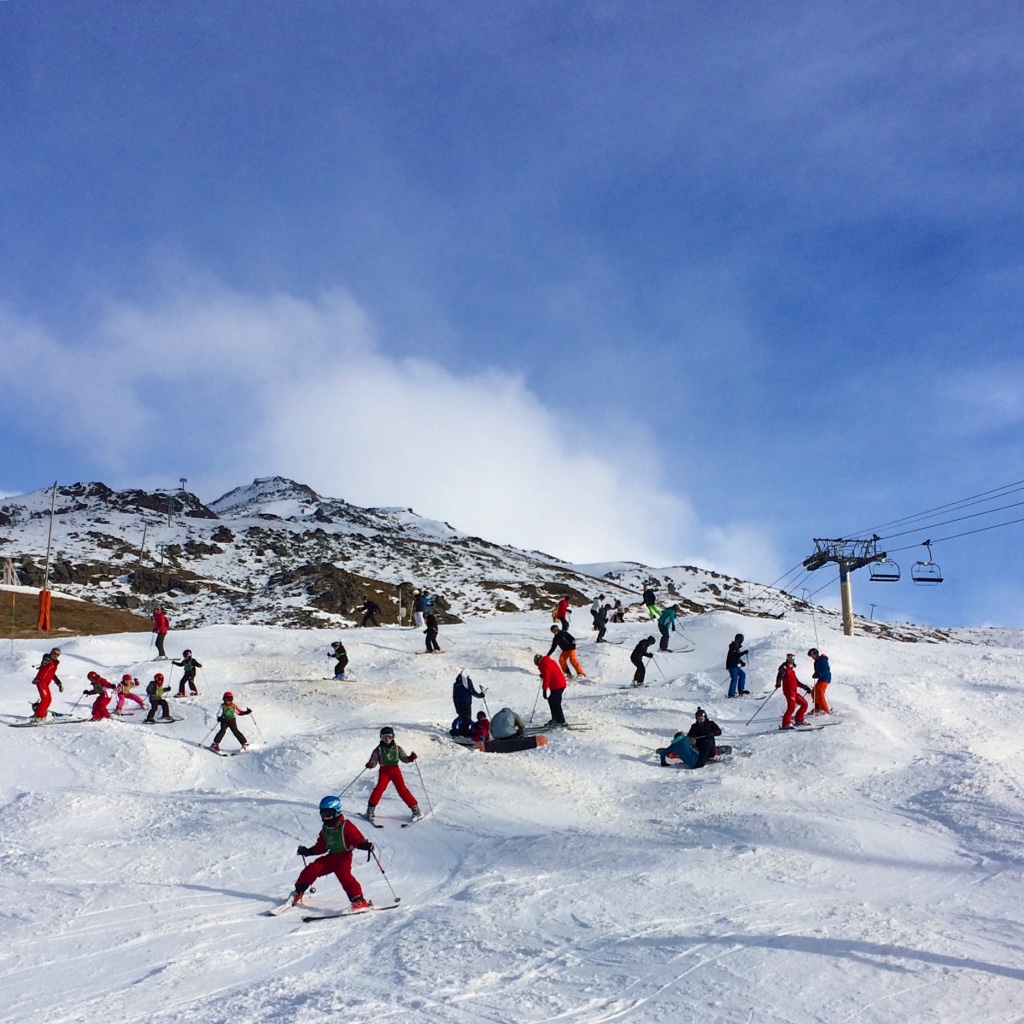 Other slightly cheaper ways to holiday in this popular ski resort involve staying in other locations outside the 3 main areas. In 2014 we stayed in Les Allures, a short gondola ride away from Meribel. The accommodation was stunning but I would probably avoid Meribel at the start or end of the season (seems to be the least reliable for snow!). Saying that our accommodation with Ski Blanc does come highly recommended, you can read about it here.
During our 2014 Easter trip it snowed all week but unfortunately even that didn't cover up the slush in the lower resorts. So we ended up with bad weather and bad snow – never good! Although you can never really predict the conditions (especially when restricted to the school holidays), headed to the higher resorts can often make skiing more enjoyable as the snow is bound to be better. We ended up spending a lot of time skiing in Les Menuires – which is one of the reasons we chose to stay there in December 2016.
---
Where to ski:
If like me you prefer fair weather skiing, when the conditions aren't great it's important to carefully select where to ski. Don't get me wrong, I'll definitely ski in all weathers but if getting numb toes is avoidable, I'm all ears.
Buy the 3 Valleys lift pass; only approx 40€ more than skiing in one valley. Definitely worth having the flexibility to move around, plus the ski runs between the valleys are really good fun!                                                                 
If it's windy avoid Val Thorens! Although VT often has incredible snow all season, it's height (2300m) means it is far more exposed than the other valleys and even skiing lovely blue runs like moraine can suddenly feel like your face is being attacked with ice daggers! If links remain open, Courchevel is the most sheltered valley so we normally choose to head over this side of the resort. Equally, if the weather is good, VT does have great snow so definitely join the crowds and check out the runs higher up.                                                                       
Keep eye out for wind warnings to avoid getting stuck in another valley. Links between the valleys can shut in high winds so keep an eye out for signs at the lifts and don't travel too far from home if there is a risk of closure… nothing worse than an expensive taxi ride back! Also check the 3 valleys addict app or interactive piste maps for up to date info on which lifts and pistes are open (particularly important early in the season).         
Make the most of the morning pistes – especially if you're a beginner. Busy nursery slopes can often end up being the hardest to ski towards the end of the day! This means morning lessons are generally preferable and moving away from the nursery slopes could be easier come the afternoon.
Head over to Courchevel for pretty tree-lined pistes – VT is definitely more commercial with wide open pistes whilst Meribel and Courchevel are more picturesque. You may even find a little surprise at the top of the Saulire cable car…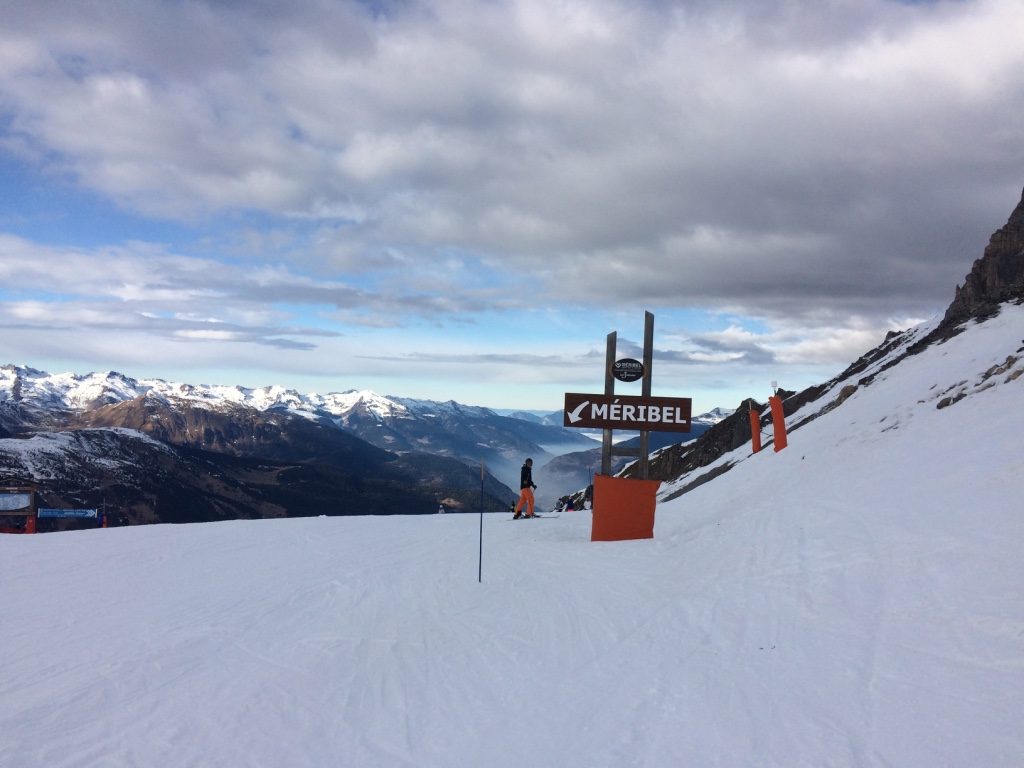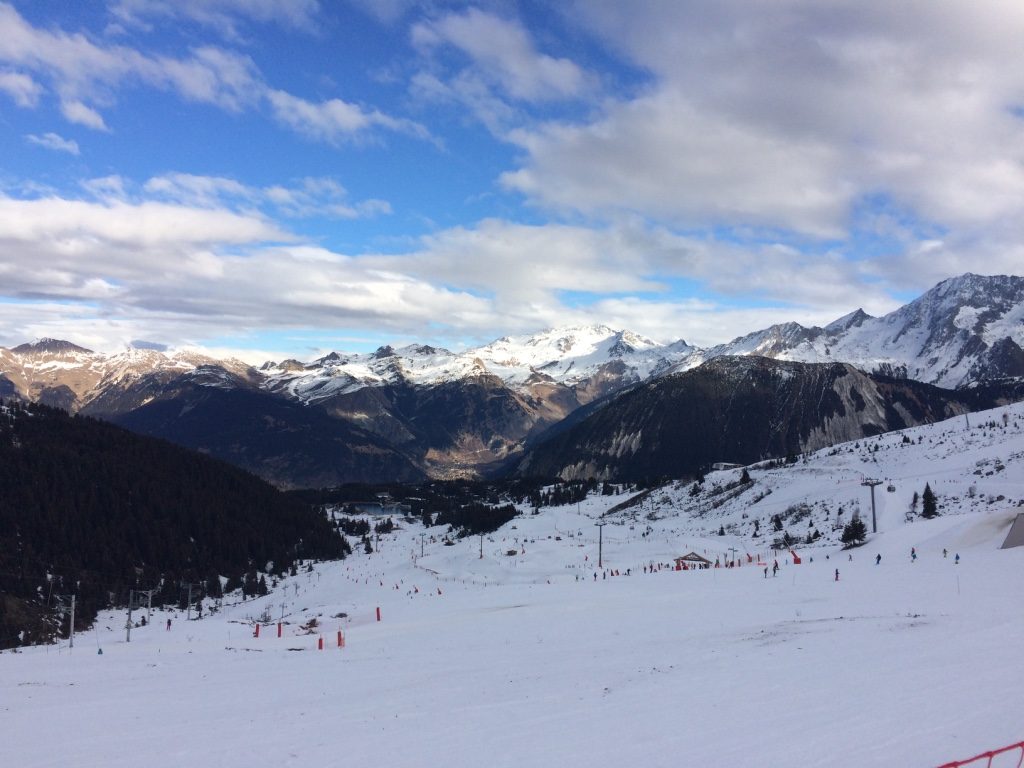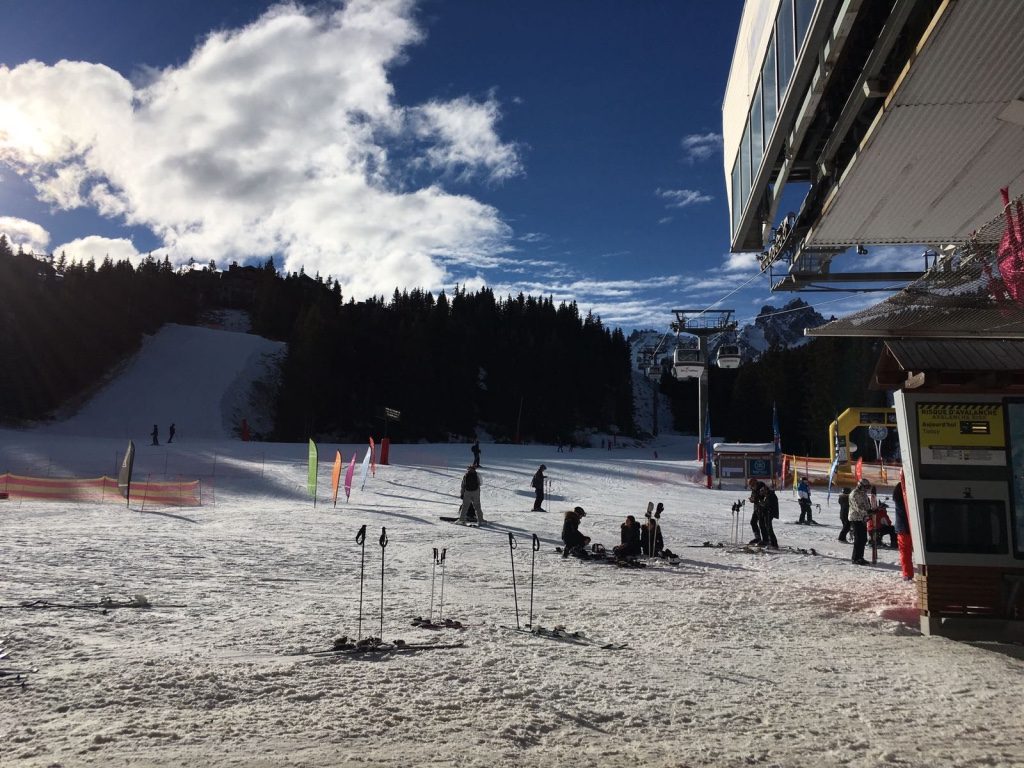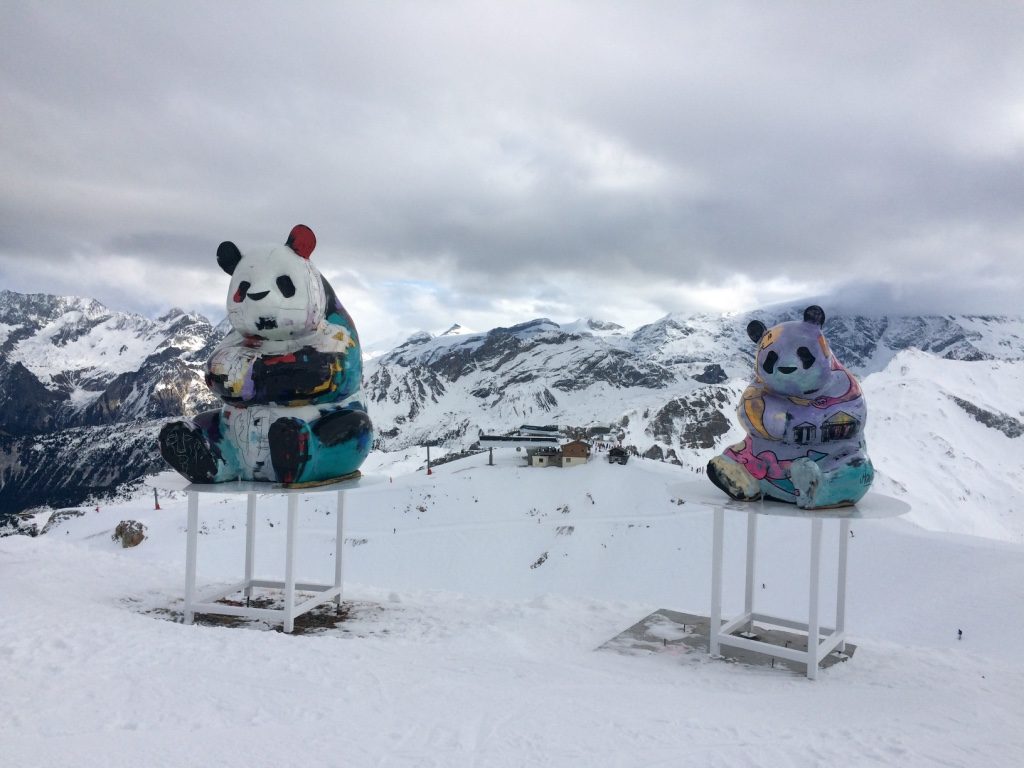 6. Goes without saying really… but generally the higher you get, the better the snow. Even Courchevel 1850m is great if there has been a good dump. Use the ski apps listed below to help check snow reports and forecasts before your trip and whilst your away!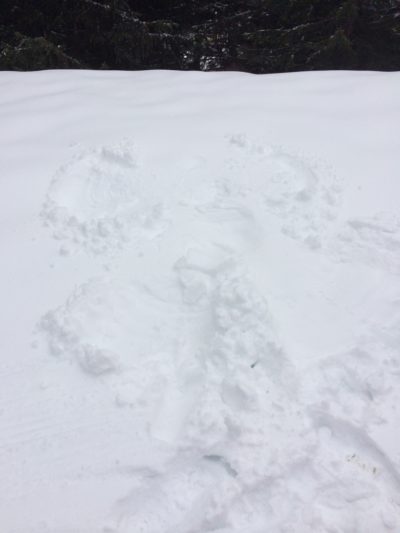 ---
Where to eat/après ski:
There is no doubt about it… eating/drinking up the mountain comes with a hefty price tag, with the popular 3 valleys being particularly pricey! We've made the mistake more than once of just ordering chips/a hot chocolate and paying ridiculous amounts. Therefore, my top tip to save money is so obvious but always check the menu first!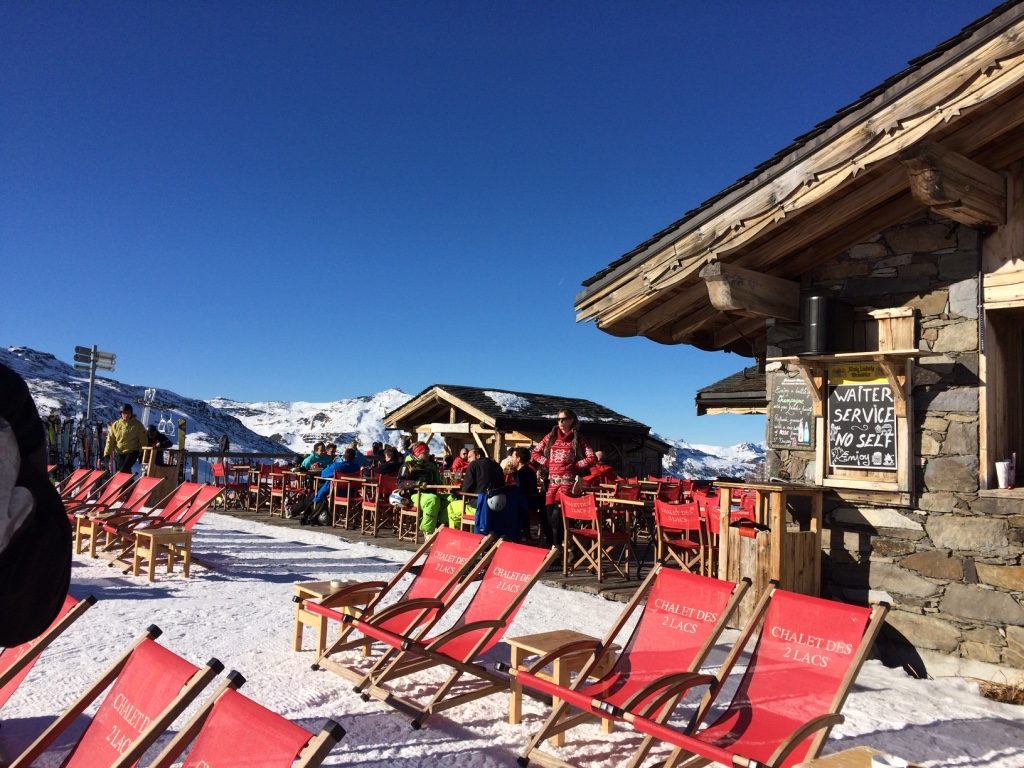 There are definitely strong cases of "paying for the view" in the 3 Valleys! To avoid this: seek out restaurants that are off the beaten track/further down the mountain. We would recommended Le Grand Lac in Les Menuires as they often have a reasonably priced plat du jour.
Après ski is not complete without at least one visit to La Folie Douce! With bars in both Meribel and VT, a trip to the 3 Valleys is not complete without a dance on the tables whilst drinking an over priced drink and getting showered with champagne!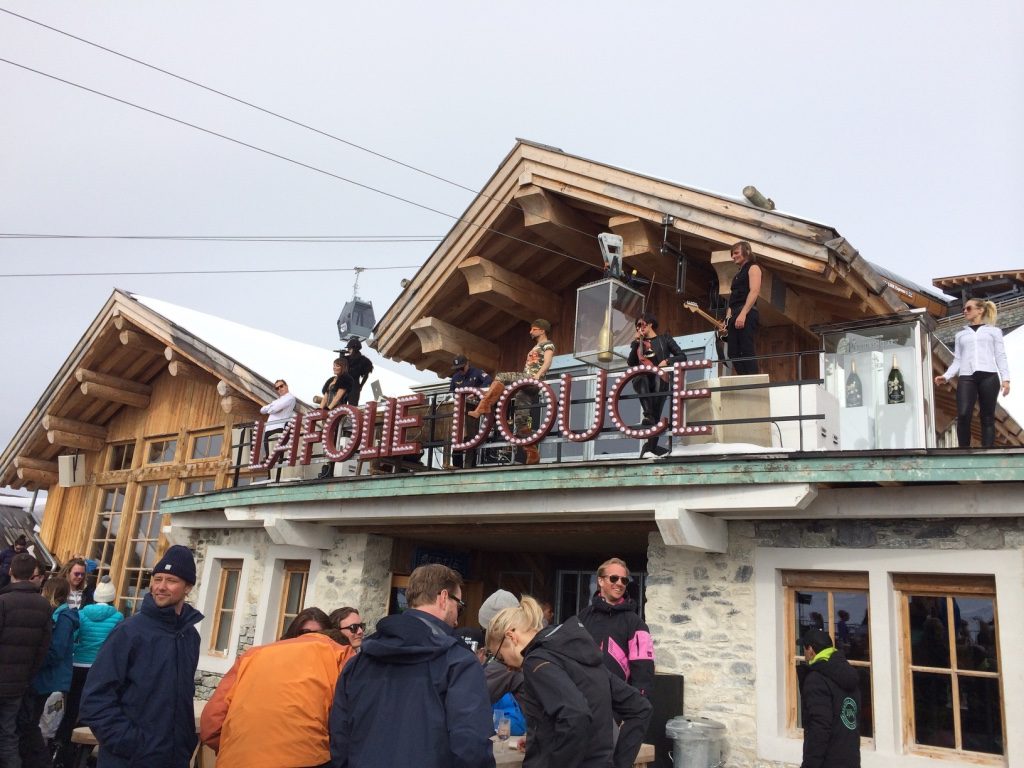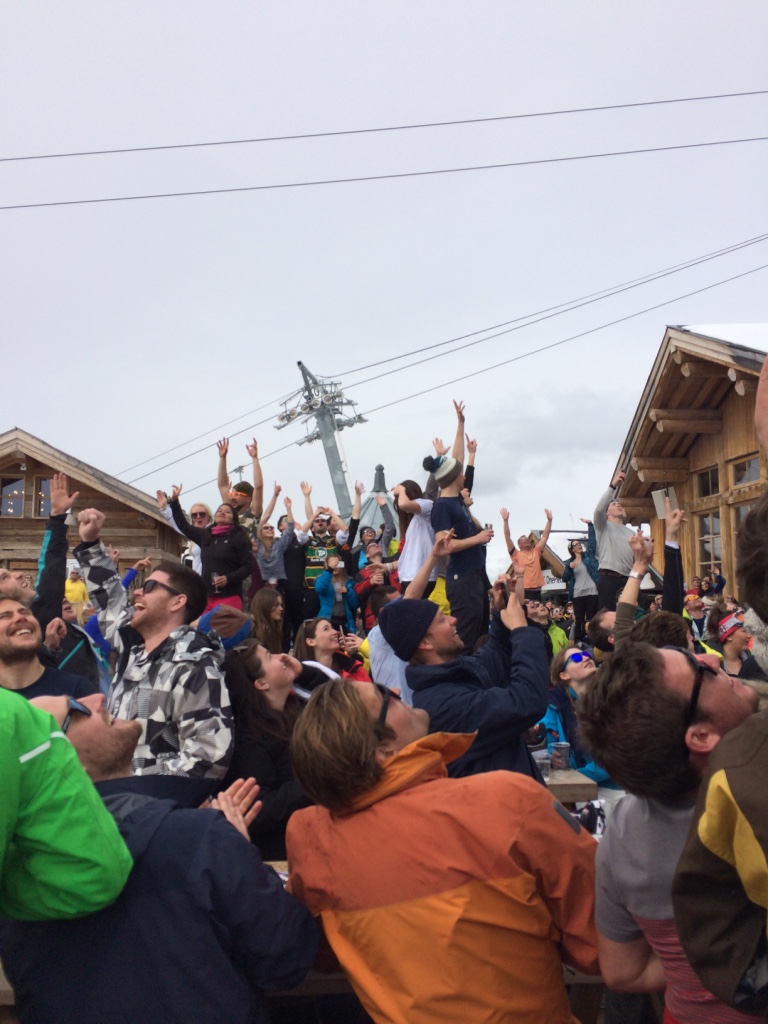 In 2016, we also treated ourselves to a cheese fondue night at La Fromagarie des Belleville in Les Menuires – although quite pricey, well worth it for a traditional French fondue! Would definitely recommend something like this when holidaying in the alps!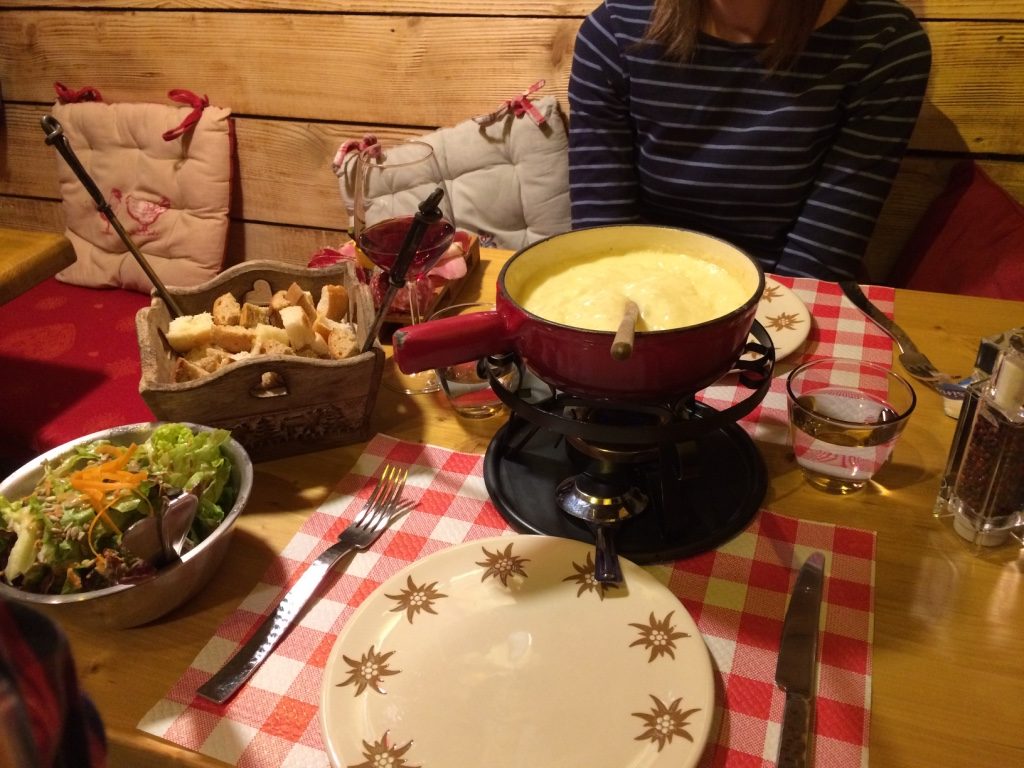 ---
Useful ski apps
Ski tracks app– runs in the background of your phone; recording max speed, av speed and total distance travelled. Music and photos can still be taken… just don't forget to pause it if you have to get a gondola down! Free version can save up to 5 "tracks".
On the snow free app – snow conditions in over 2000 ski resorts. Use to receive powder alerts, up to date detailed weather forecast and current snow conditions, including depth at various altitudes and latest snowfall.
Les 3 Valleys addict – This app covers the 8 resorts within the 3 Valleys ski area including Courchevel, La Tania, Méribel, Brides-Les-Bains, Les Menuires – Saint Martin, Val Thorens and Orelle. The functions include restaurant search, your location,toilet locations, piste planner identifying piste grade and connecting runs, weather forecast, first aid posts and webcams. This app is particularly useful for lone skiers and groups alike when planning the day ahead, where to stop for a meal/coffee/beer and pit stops for bathroom breaks. It's even possible to view the routes via the resort webcams, plan your evening outings and check out local events.
---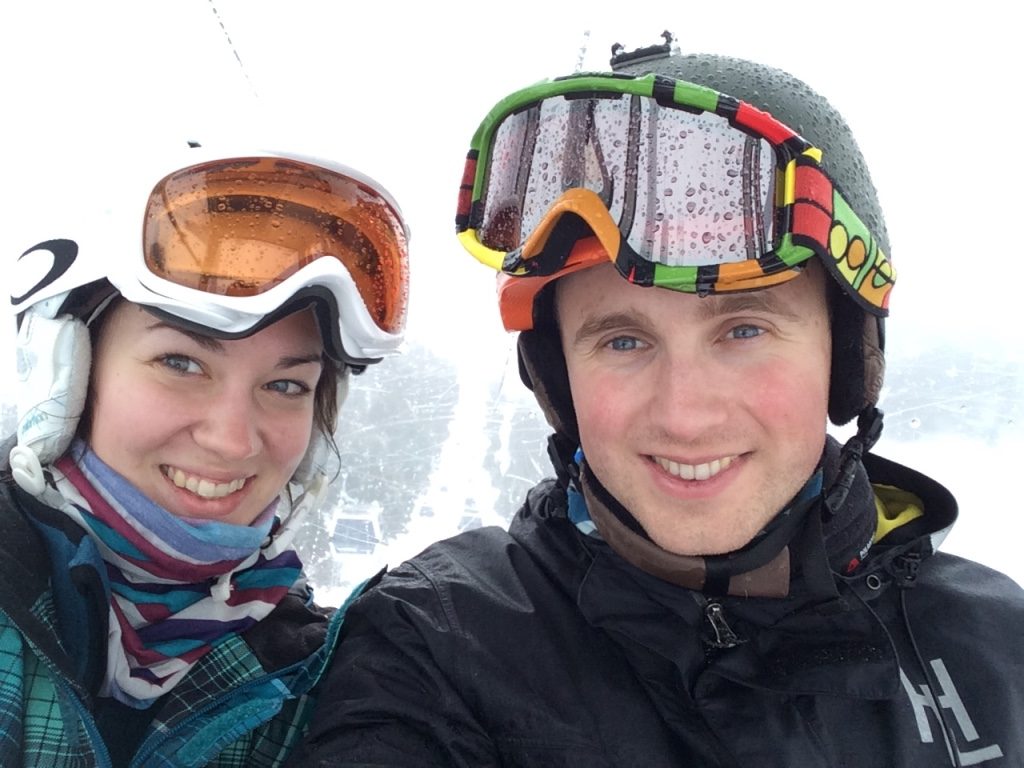 Do you have any other tips for skiing in Les 3 Valleys? Please add your comments below!