There are lots quirky things to see and do on Nusa Lembongan. The island is much bigger than the Gili's but it is easy to travel around the whole island on a moped (with one main road covering the length of the island). We spent a day exploring which gave us another day to go diving and we easily covered the island in that time.
We stayed at Sunset Coin  which is situated on the SW coast and first headed up North to see the mangroves. Unfortunately the day we chose happened to be the islands cremation ceremony and the main road through the town was completely shut for the procession – always worth checking, although we were given the impression that it only happens once a year. Once we got through we went past the harbour and carried on up towards the mangroves.
We paid a small entrance conservation fee before getting to the top of the island where the mangroves started and this didn't include a SUP/boat ride. Rates for a trip were definitely negotiable and there is no one company dominating so we took up an offer from a local woman led us to her husband(?) who took us on a canoe style boat through the mangroves. He was quite old and didn't seem very well, coughing and spluttering in between pushing us through the trees… it did somewhat break the silence! But other than that it was really peaceful. There wasn't a huge amount of wildlife but there were lots of signs showing us the different types of mangroves. The water got clearer as we headed out towards the sea and back to where we started and we passed lots of other couples and families in similar boats… with only a couple of collisions!
After visiting the mangroves, we thought about heading over the bridge to Nusa Penida. There is meant to be a cool place to go/watch people cliff jumping… not sure how safe this is! However, since we were still suffering with the "Bali belly", we decided to head back towards home and check out the seaweed farm on the way. So glad we did! This was definitely worth a visit because neither of us have ever seen anything like it before. I was really surprised at how old the people collecting the seaweed were. The tide was out and it was late afternoon when we went, not sure if they do it at the same time every day or whether it is just when the tide is out.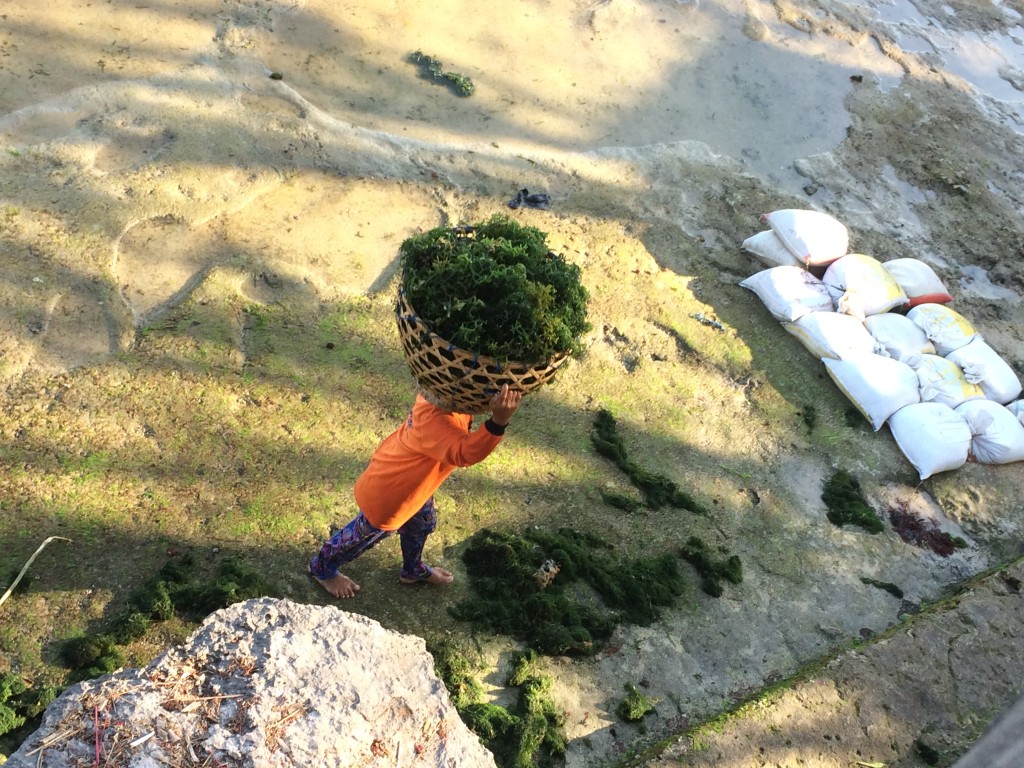 We popped back to Sunset Coin and then walked up to "Devil's Tears", a famous part of Nusa Lembongan that boasts some great photo opportunities when the waves crash into the rocks at sunset. It was only a 5 minute walk and seemed to be the in place for local teenagers to hang out! There was also a Chinese couple who had just got married and were having a photo shoot. Quite surreal! Unfortunately the waves weren't overly dramatic the evening we went, however it was still a good place to chill (although it did get quite busy with GoPro-ers around sunset!)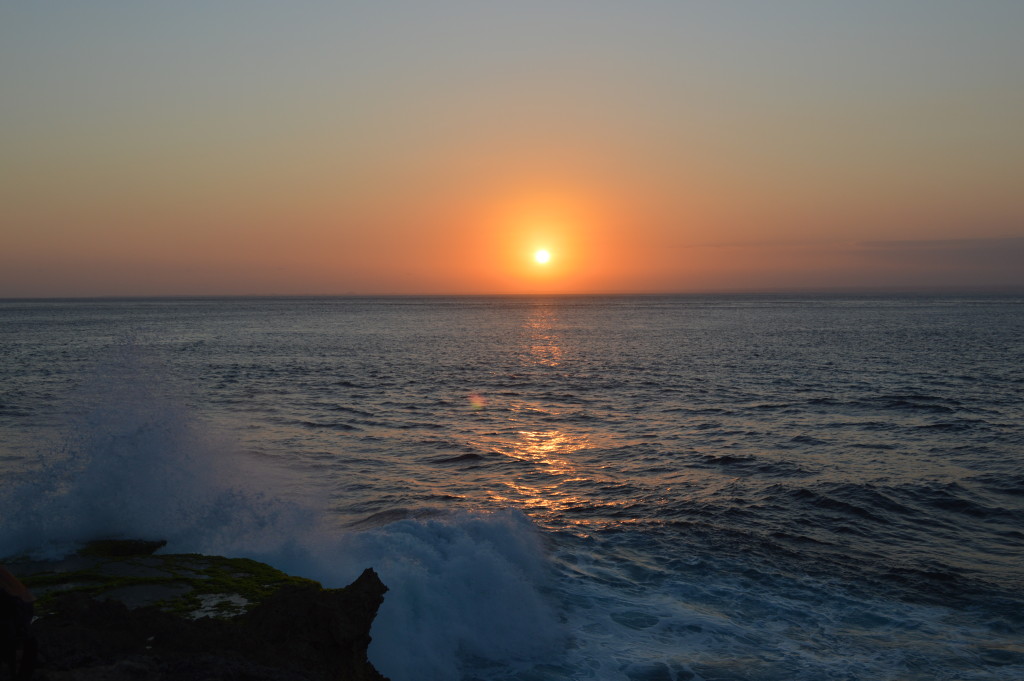 We headed back to Sunset Coin in the evening. Would definitely recommend this accommodation, it is highly rated on Tripadvisor and was good value at around £40pn. On of the best things was actually the restaurant (Sandy bay beach club) located just 20m down the road . Although it wasn't connected to Sunset Coin, it was so convenient, with a wide variety of great food, that lots of people staying there also chose to dine there in the evenings. It had a pool and small beach area and a great view of the sunset.