After staying 4 days on Gili Trawangan, I couldn't wait to get over to Gili Air and do some diving. We were dropped off at the Harbour by a "private boat" that we organised whilst staying on Gili T… didn't realise this actually meant sharing a boat with all the locals heading over to Lombok – we probably paid for their journey across! When we arrived we decided to walk our cases round to Manta Dive as it was only around a 10 minute walk… never take a suitcase to a travelling destination (wheels full of sand and lesson learnt)!
We passed quite a few restaurants, dive centres and hotels on our way as this part of the island is the most populated with tourists.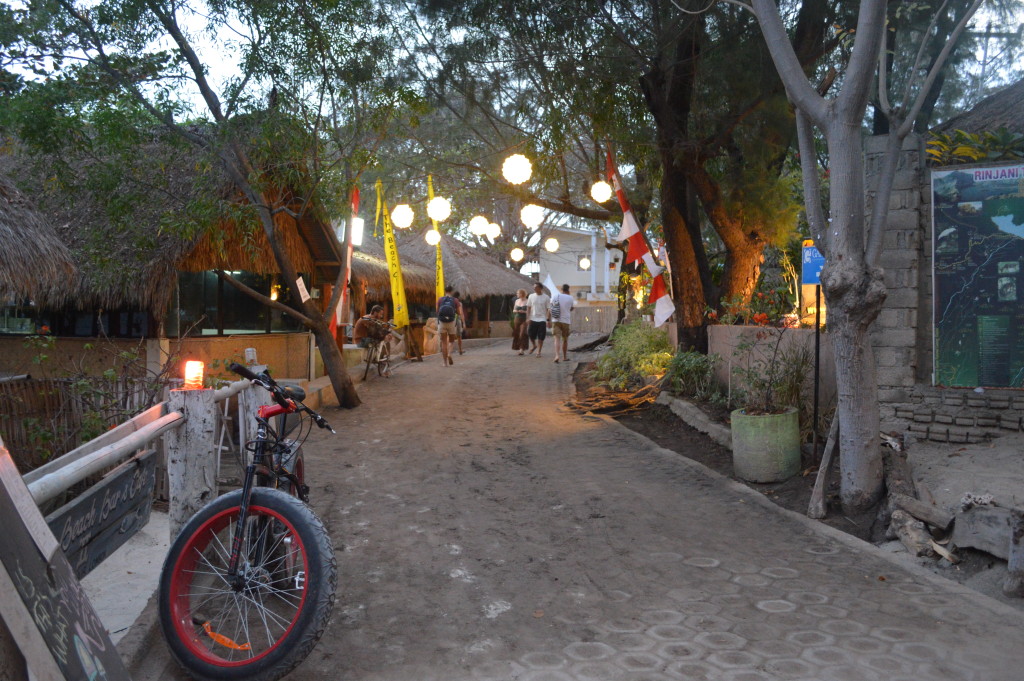 One afternoon we decided to cycle round the island. It was really easy to hire bikes and they were dropped off and picked up from our hotel. There were only a couple of awkward moments spend dodging the horses and we did end up having to push the bike through the sand for about 70% of the time (would go for one with wider wheels next time)!!! But it was really lovely to see the quieter side of the island and all it has to offer. We did try to capture some of it on the GoPro… but far too shaky for the poor gorilla pod!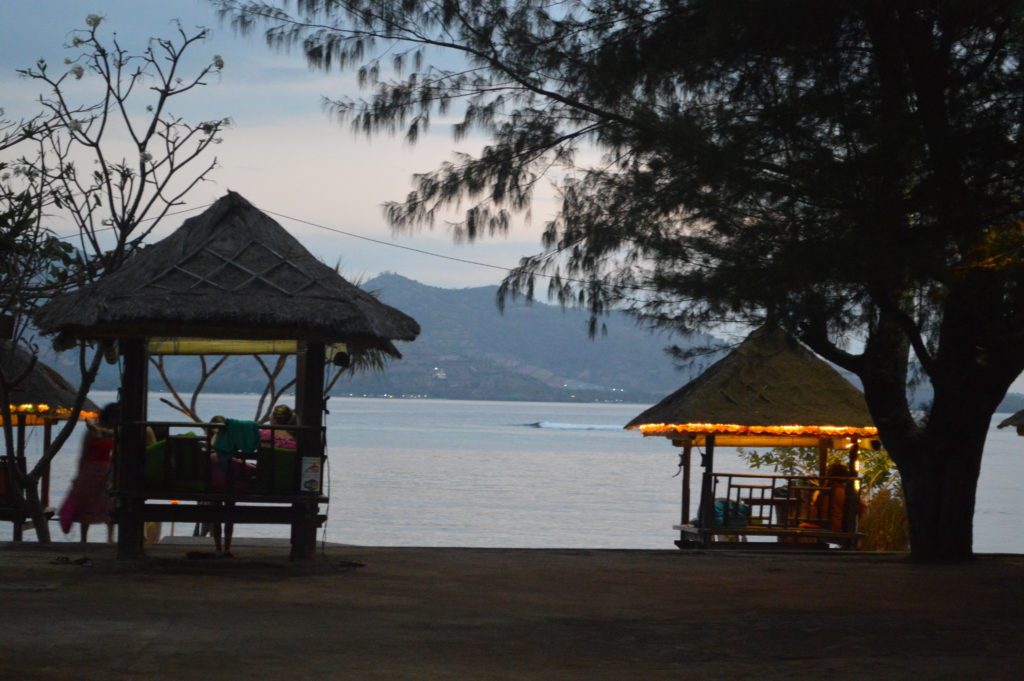 The other side of the island doesn't have an awful lot of accommodation or good restaurants, as we found out when we tried to order a chicken club sandwich and ended up with coleslaw! It was pretty hard work dragging the bike round the island and so would probably just do the walk next time!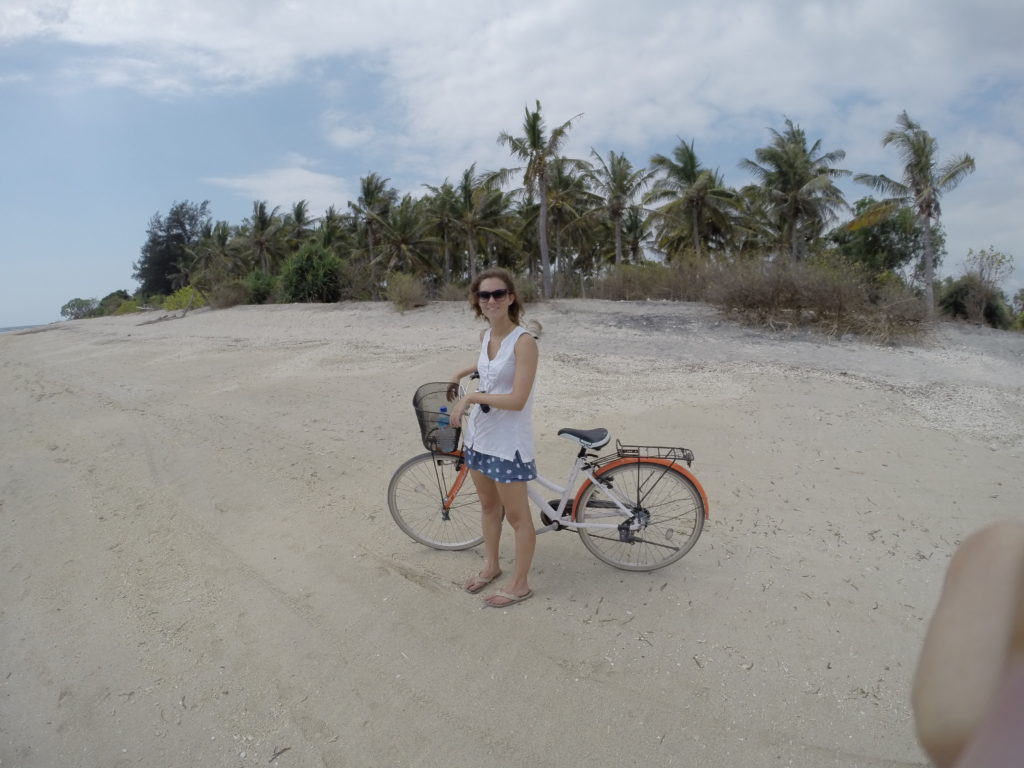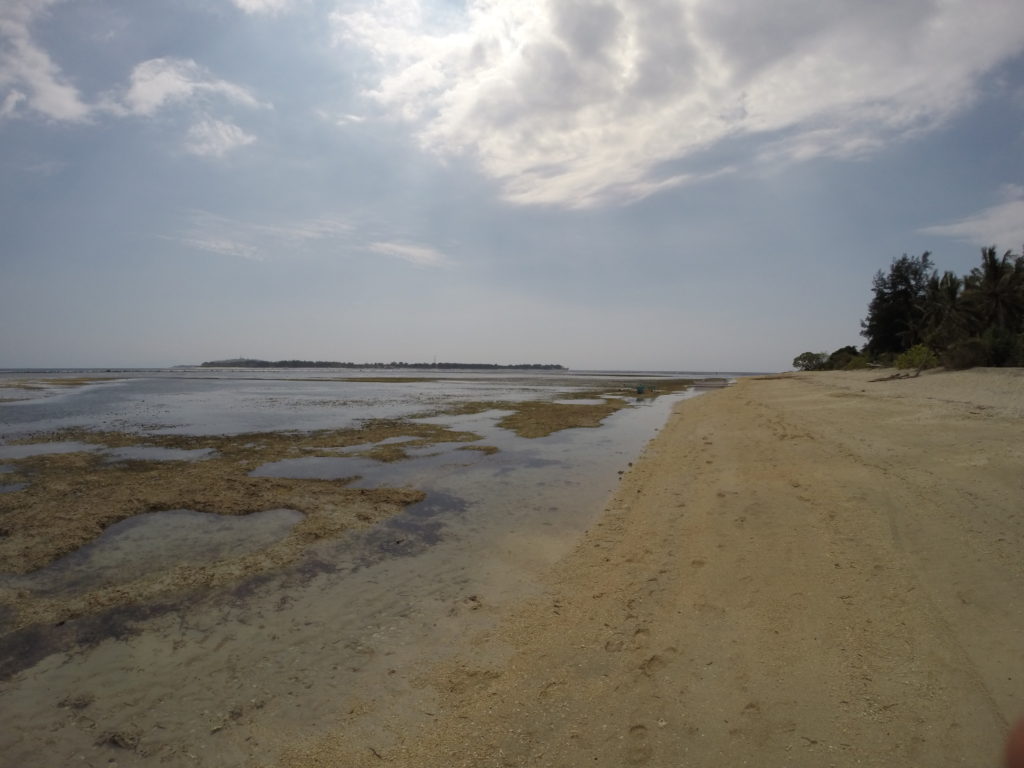 We did most our snorkeling along the same stretch of beach that Manta dive is on… there were so many fish around. They are working on building up the reef (after all the dynamite fishing destroyed it) by using electric currents and it seems to be working. We didn't see a turtle this time but did see my favourite fish, the sweetlips!