Rome is a city brimming with history and secrets. Everywhere you look there is amazing architecture and fascinating ruins and I was constantly wondering what ancient Rome would've been like. There are so many opportunities to have guided tours around different tourist attractions (varying in prices) that it was hard to know what would be worthwhile and interesting for us. I often found myself eavesdropping on other English speaking tour guides and being drawn in to the insight they were providing. I think if we were to go to Rome again I would definitely spend more time researching tours because I think it does bring the city and it's history more to life.
Before arriving in Rome, I had organised a birthday surprise for Rob which involved exploring 7 hidden secrets of Rome in a 1970s Fiat 500! I cannot recommend this tour highly enough, it was so much fun, we learnt a lot and we really discover parts of Rome that we definitely wouldn't have found without our guide… Jack! …… http://www.rome500exp.com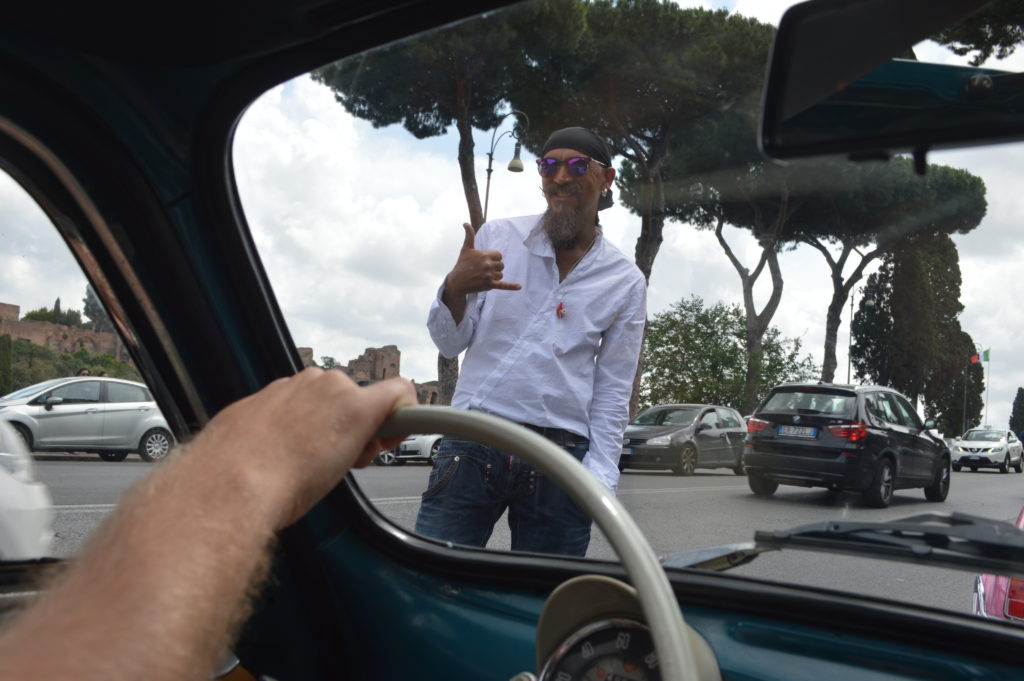 The tour was 3 hours long and although we thought it might be quite scary driving ourselves around parts of the city surrounded by crazy Italian drivers, it wasn't too bad! Parts of the tour were down quieter streets and when we were on the main roads it was easy enough to stay in convoy without too much interruption! Although it did feel like there were no rules at times – especially when it came to parking!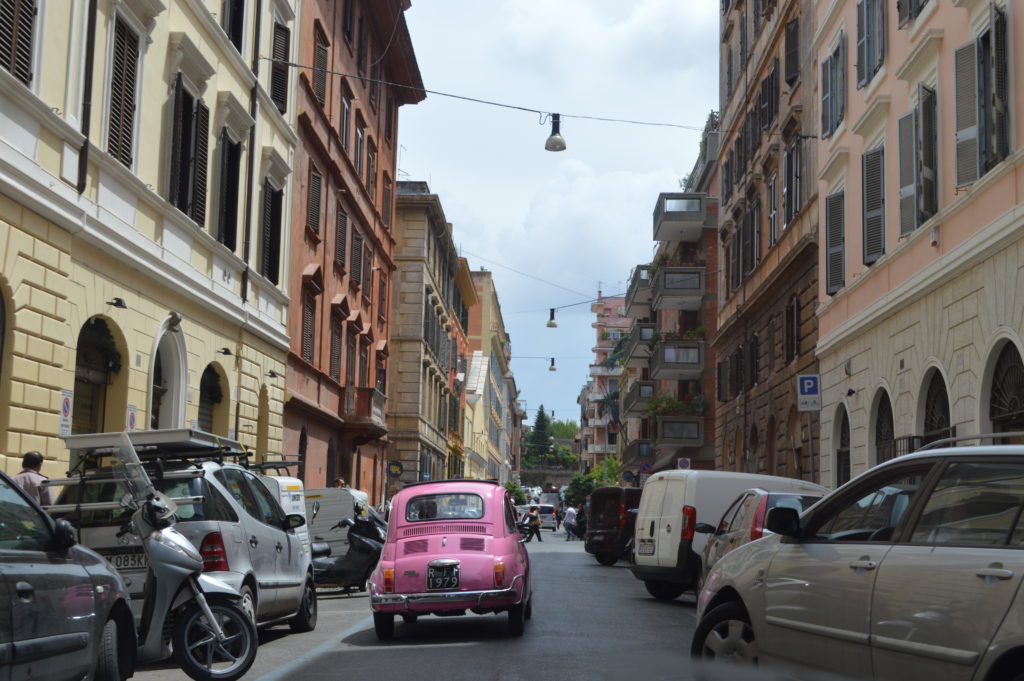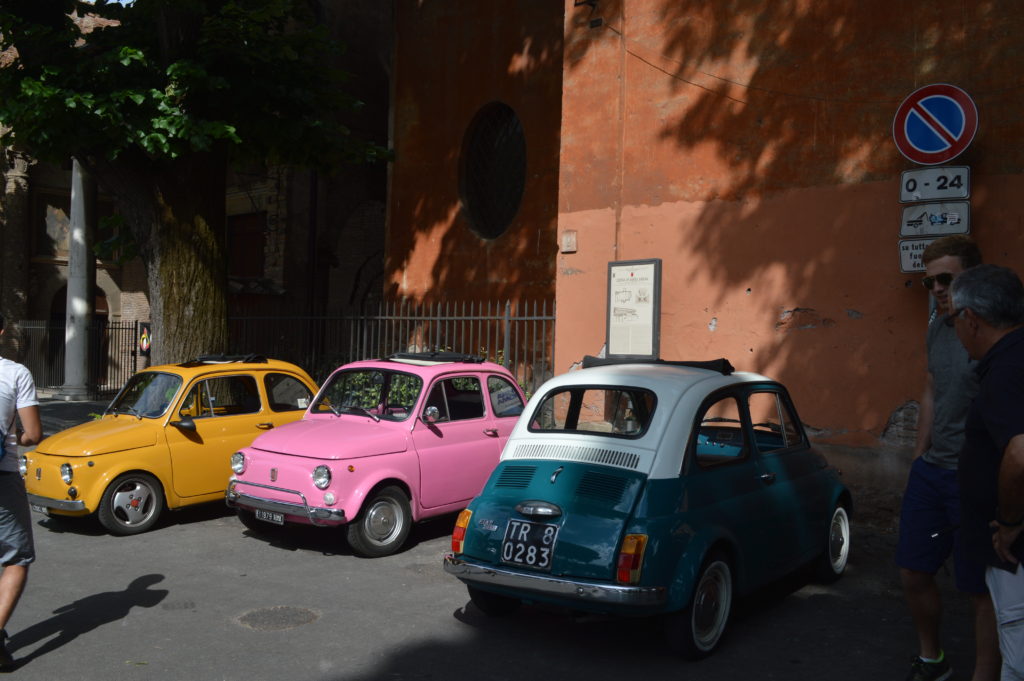 Not only did we casually park in a tow zone, we also parked up along side a row of already parked cars! The cars are kept in perfect condition and it was funny watching Jack just push them around like they were toys! We couldn't believe quite how tiny they were inside – especially how close the pedals are together!
Our first stop on the tour was looking down at the Terme di Caracalla – magnificent ruins of the old Roman baths. Jack was so enthusiastic and had pictures on his phone to show us what the spa used to look like. Since there was only 3 other people on the tour it was almost like a private trip and Jack was happy to answer any questions we had about the Terme di Caracalla and Rome in general!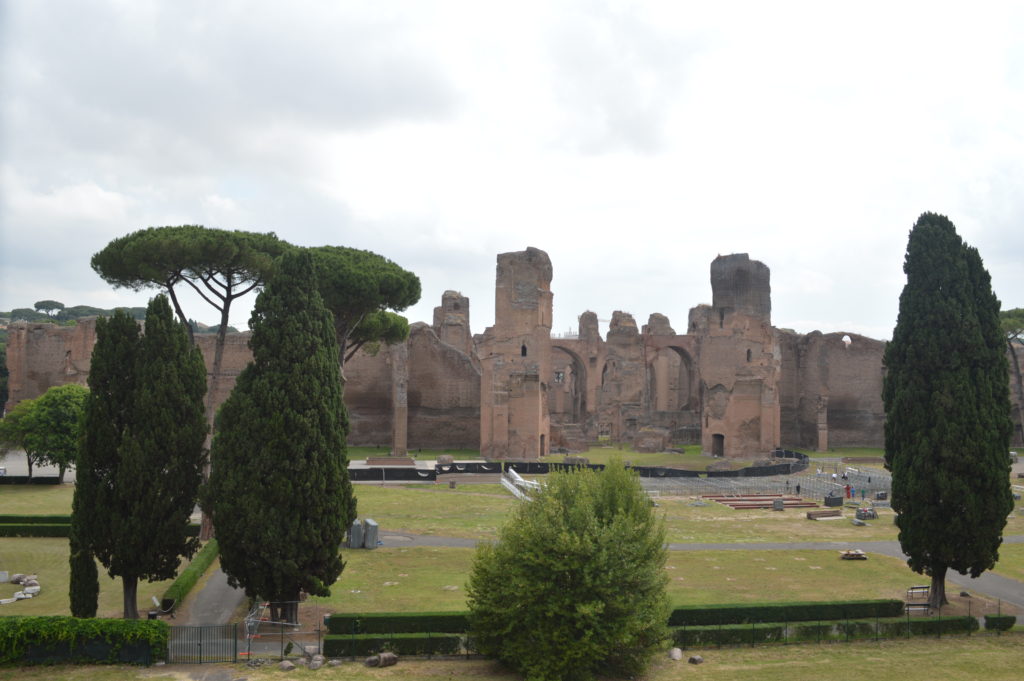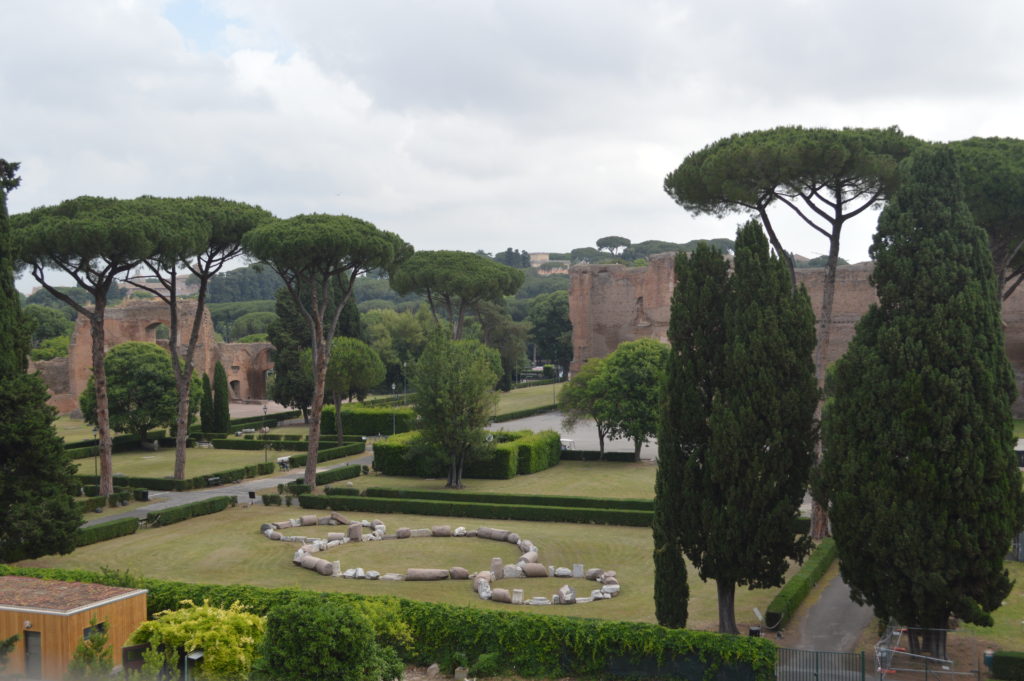 Next we headed up to the garden oranges which gave us great views across the city. We visited a basilica and then walked just a few hundred yards up the road to the keyhole to Malta (Villa del Priorato dei Cavalieri di Malta). This was really cool and I imagine a bit of a trek to get to on foot. Jack said some people queue for around half an hour just to peer through the keyhole of this massive door. Not sure I would want to stand a queue for it … but the view was pretty special and better than I had imagined! We looked through the keyhole and saw a path lined by trees with St Peter's at the end, like it was in a spotlight. It was pretty impossible to get a good photo so you'll just have to go and see for yourself…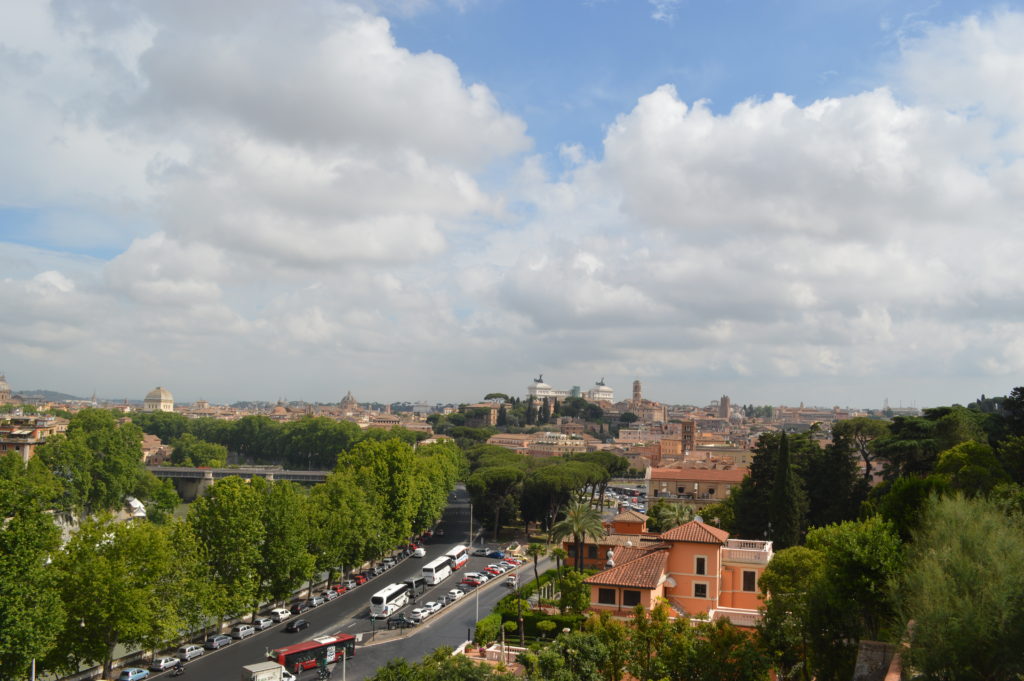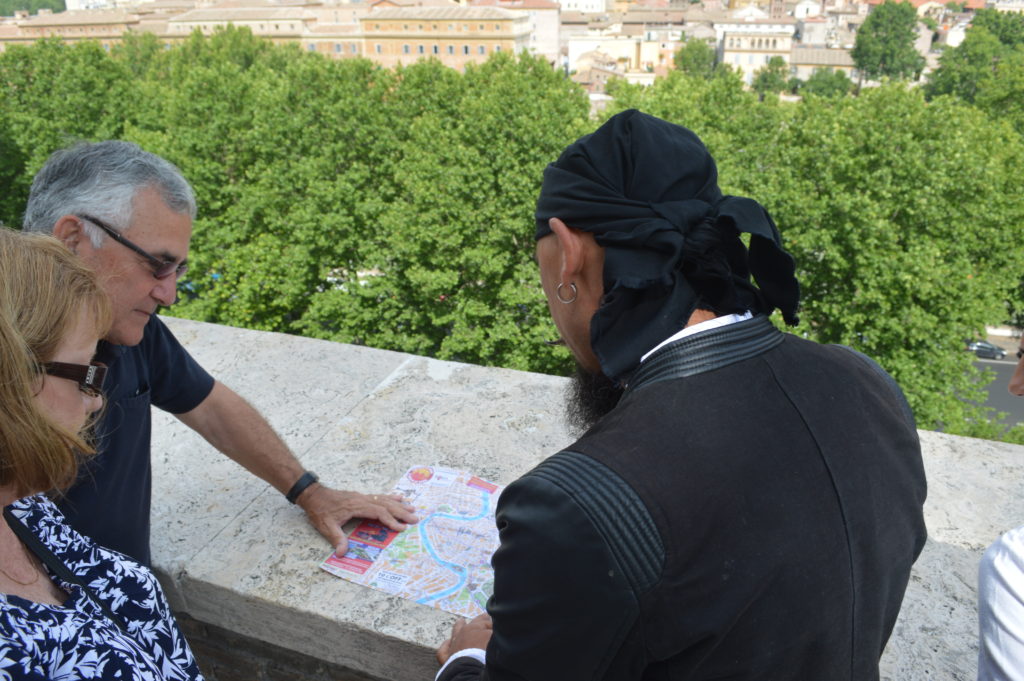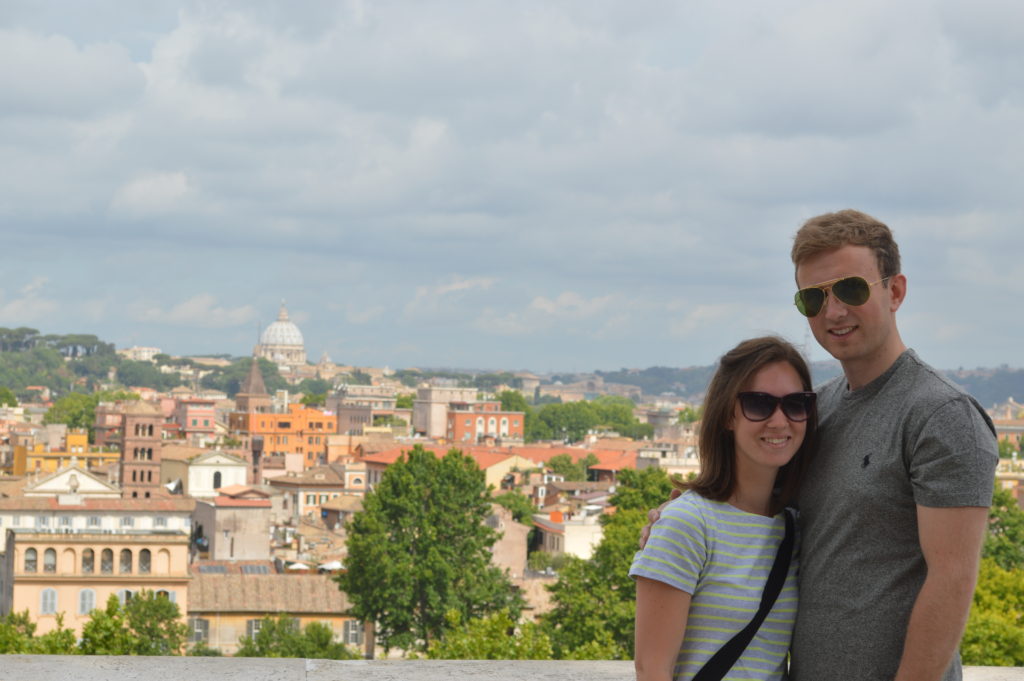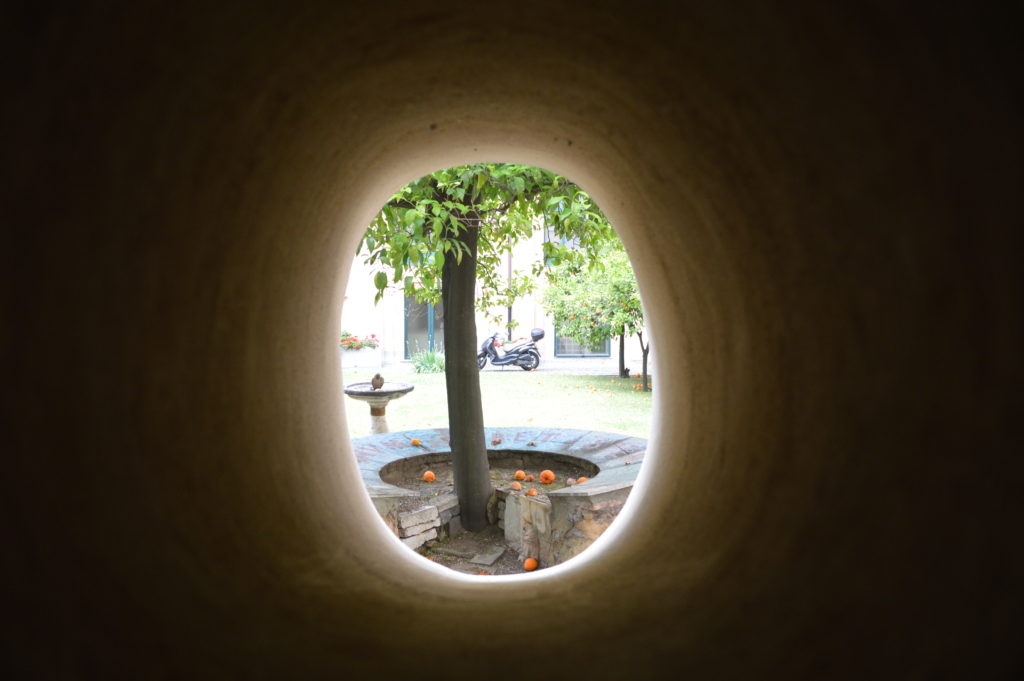 We carried on the tour, learning about ancient Roman pottery before stopping off for a coffee at Linaci (a great local pasticceria).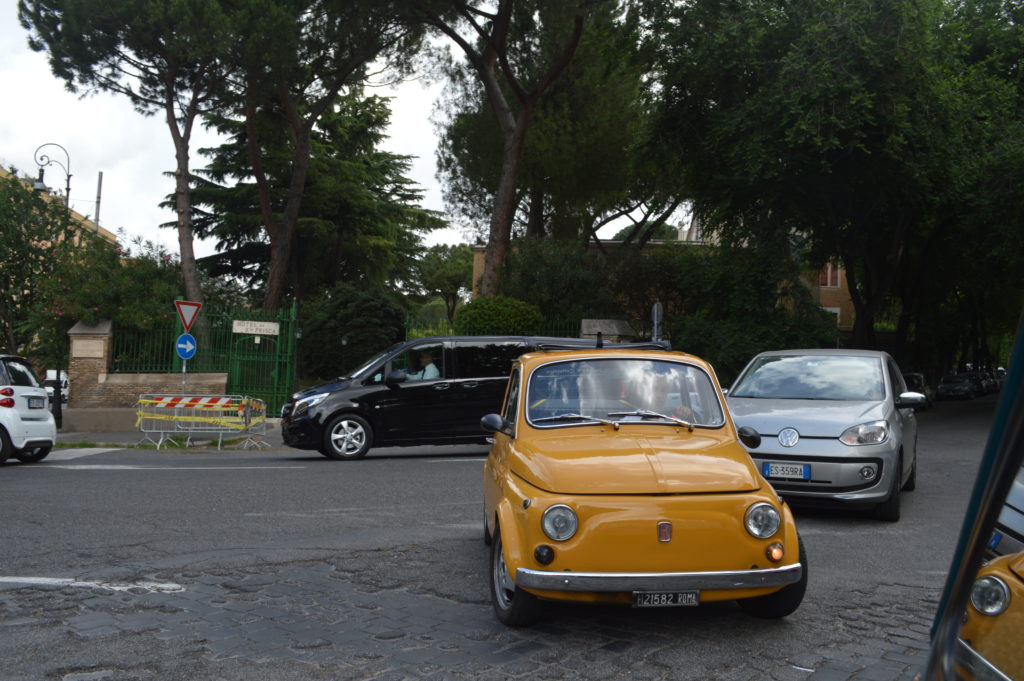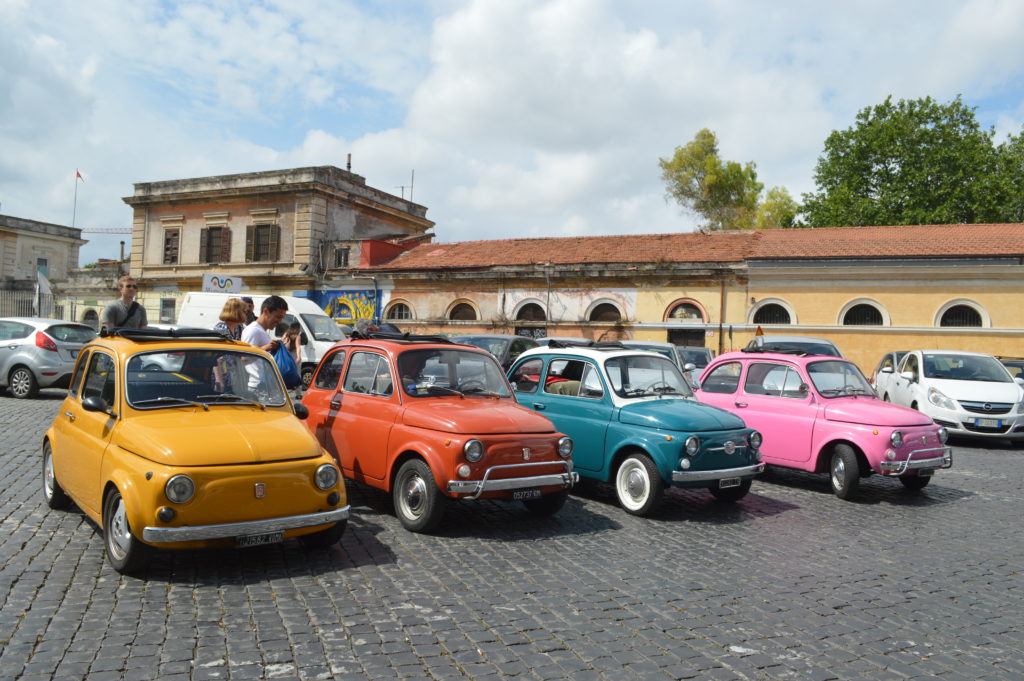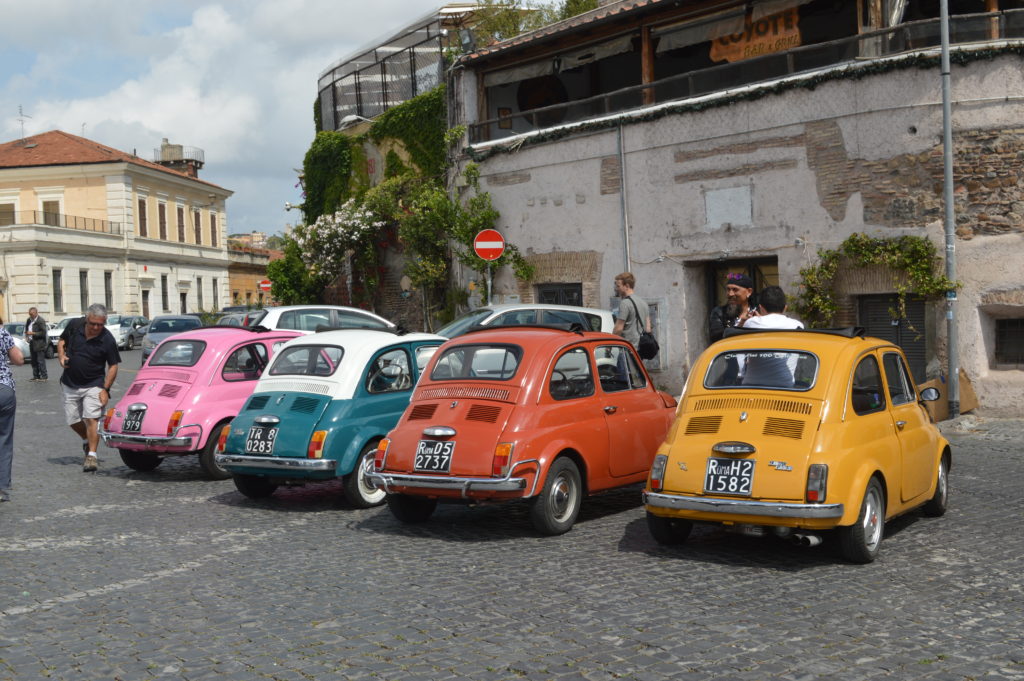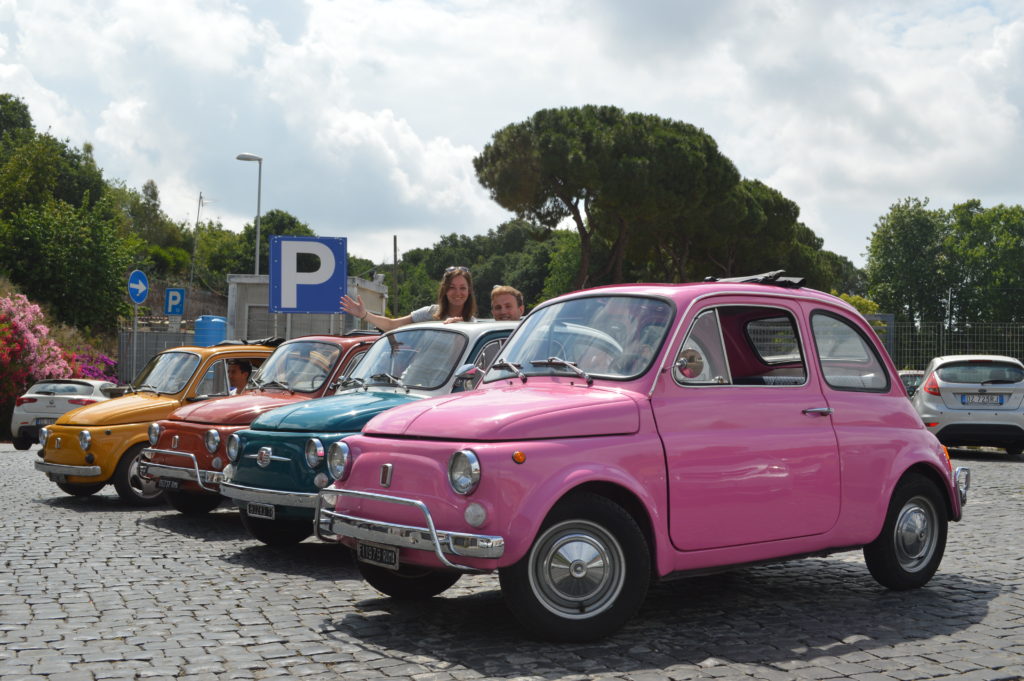 Although when driving around the cars were pretty much a law unto themselves… our tour didn't quite follow the planned itinerary due to the police hanging around the circus maximus area. But we were still delighted with the hidden treasures we saw and it was great to drive right past the Colosseum to end our tour!