Our trip to Paris in May half term was organised around going to the Roland Garros (French Open) tennis, which can be read about here: My guide to the French Open. However, we made sure we also had a couple of days to explore the city. In order to make the most of our two sightseeing days we made a list of all the attractions and monuments we wanted to visit, before organising them based on location to ensure we did as much as possible – I do love being a tourist sometimes! Our plan ended up looking like this:
Day 1: Eiffel Tower, Louvre, Seine River cruise, (lock bridge!)
Day 2: L'Arc de Triomphe, shops, Notre-Dame, Le Musee d'Orsay, Montmartre (la Sacre-Coeur).
This blog post contains of information on each monument with some tips about how to make the most of a short trip to Paris!
We were staying Menilmonant neighbourhood; not the nicest but it helped us save on hotel costs. Being further away from the city centre does bring down costs, however it did mean we spent quite a bit of time on the extremely busy metro! To save on travel costs,  we bulk-bought metro tickets (10 tickets were 14.40€).
The Eiffel Tower
Our first stop was the Eiffel tower, we decided to get there nice and early to try and avoid the queue, however by 8:30AM the queues were already HUGE! We joint the smallest queue which would allow us to walk up to the 2nd floor… it wasn't too bad climbing the 704 steps and we really enjoyed admiring the view of Paris.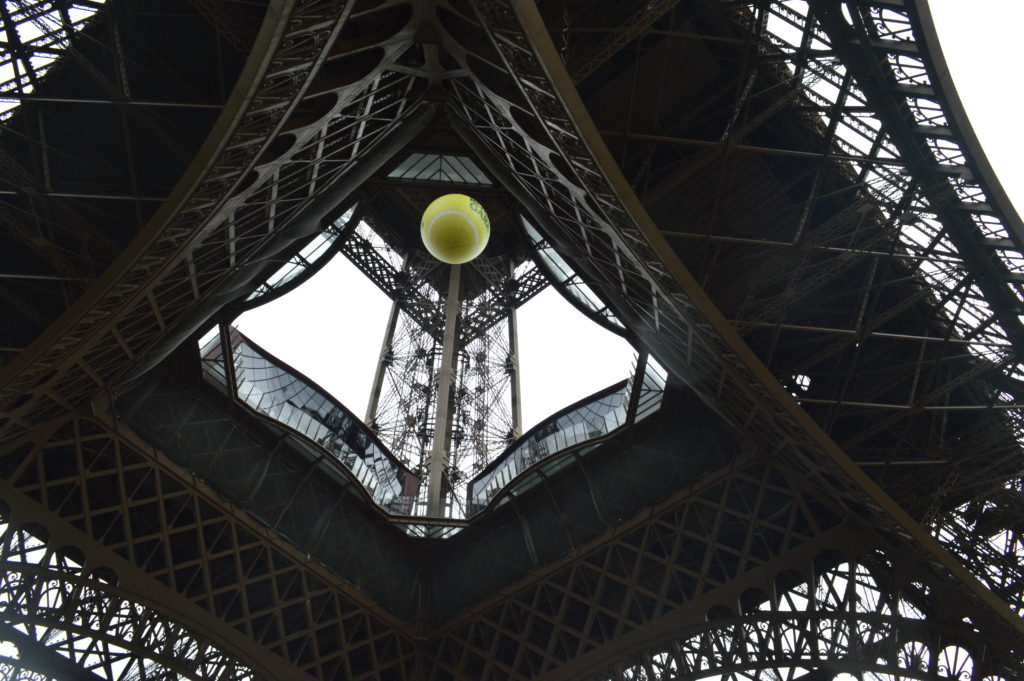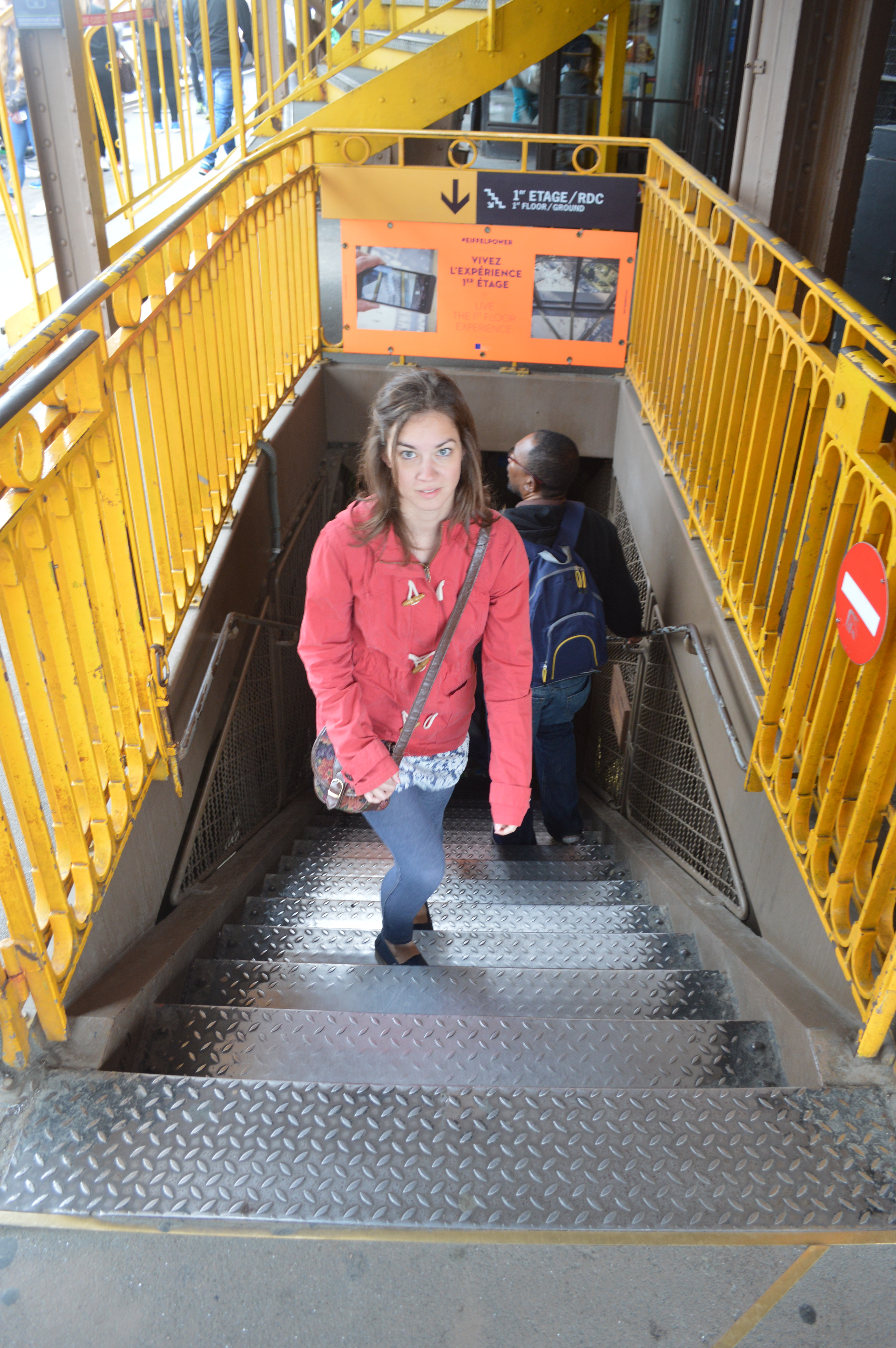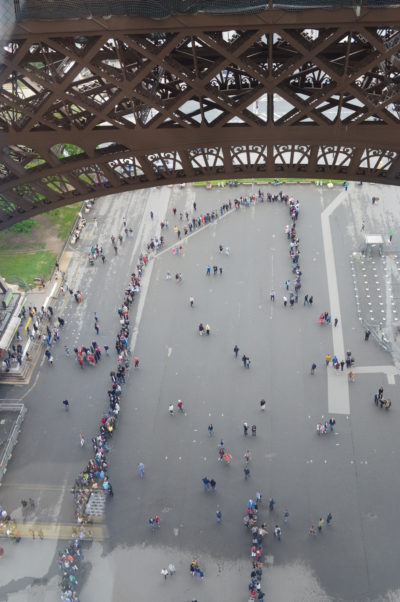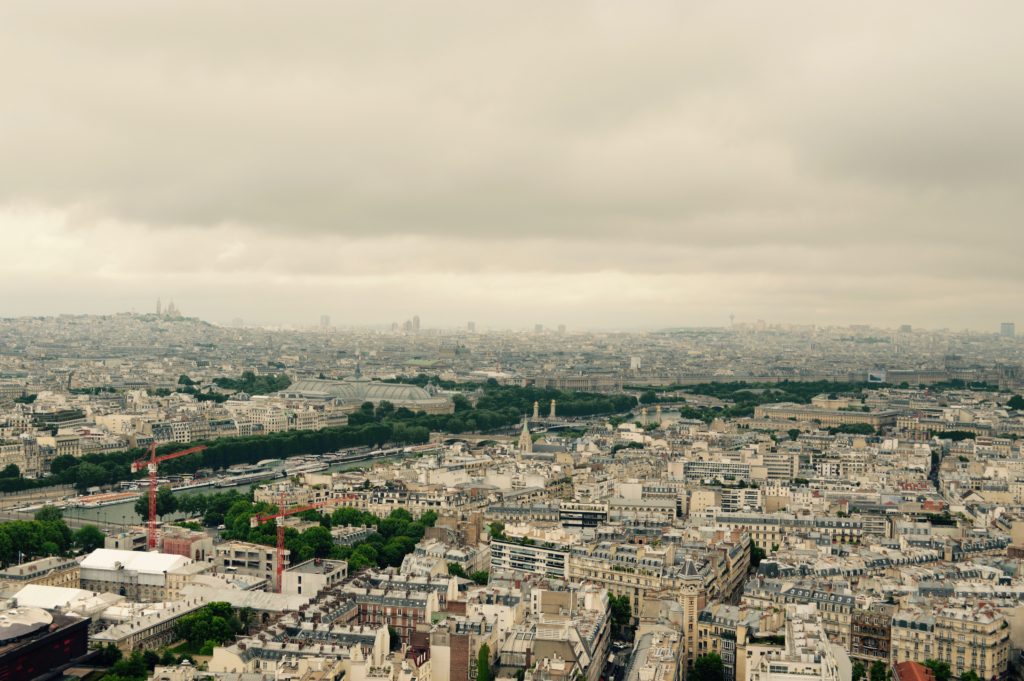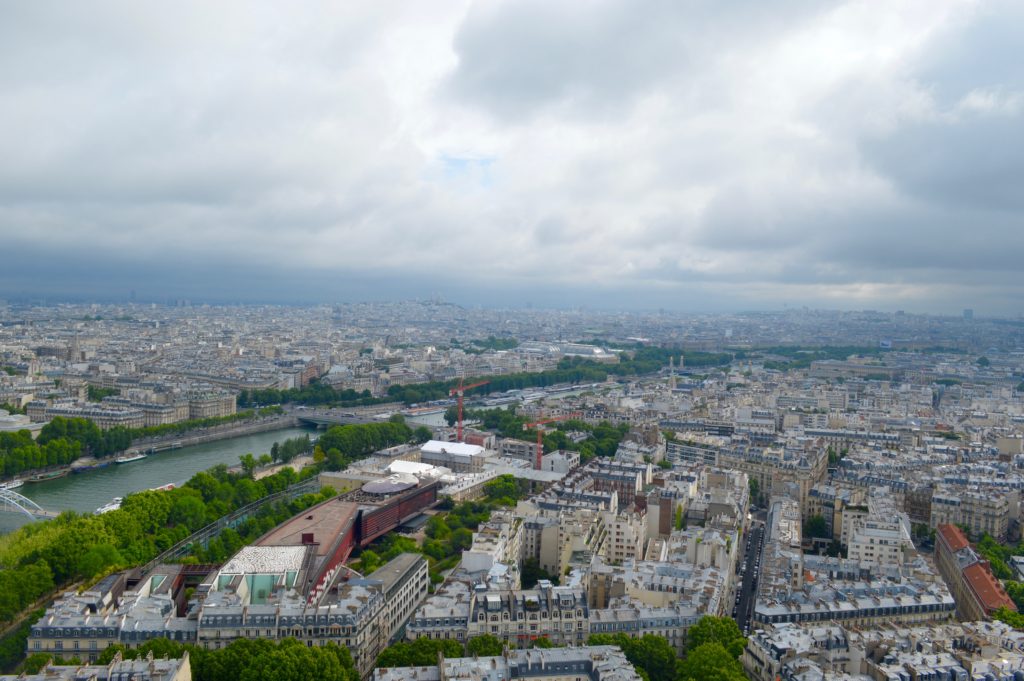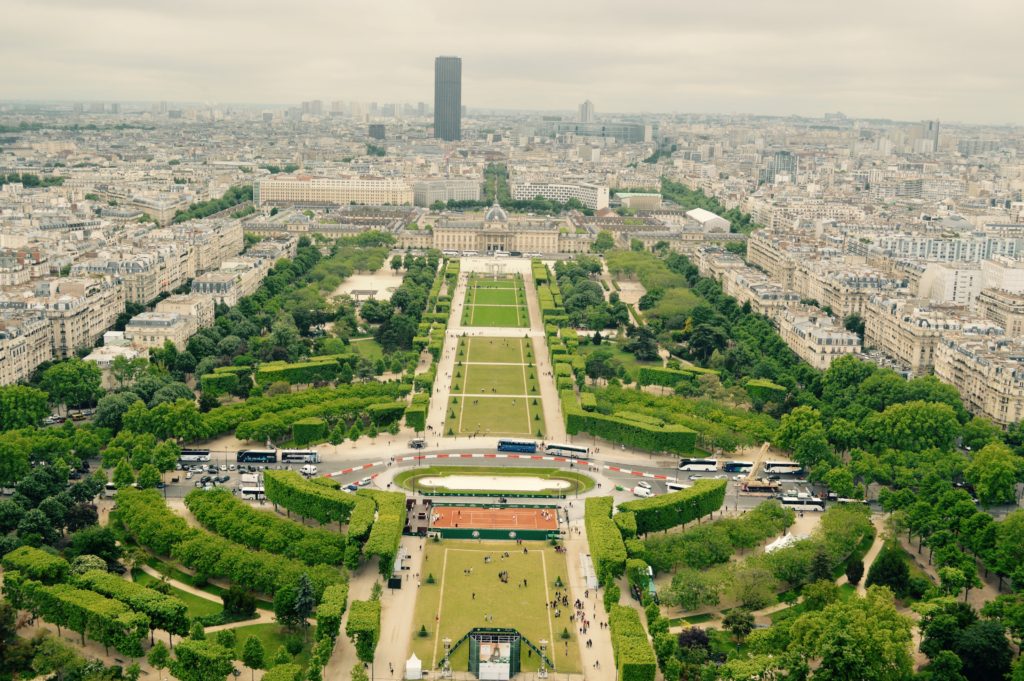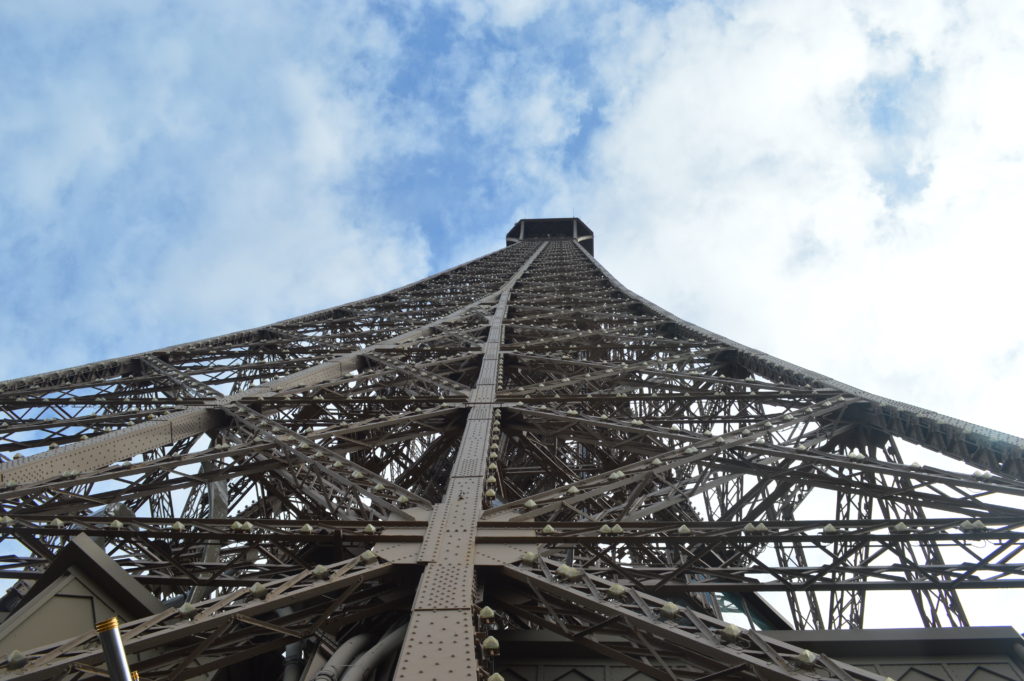 It was a shame the weather wasn't better, but we were treated to a bit of blue sky as we made our way to the top! Of course, the views across Paris were still magnificent and once up the tower it didn't feel too busy.
The Louvre
Our next stop was the Louvre, again we were greeted with HUGE queues! Shamefully this resulted in us having to have lunch in MacDonalds to make our itinerary work out – can't believe I'm admitting to that now! But it did save time finding some other tourist trap and money too.
The museum is massive and apparently there are 16km to cover, meaning that it would take 29hours to see everything if you spend just 3 seconds on each exhibit… safe to say that we didn't! But we did enjoy looking at the posh Napoleon III apartments and of course the Mona Lisa! It was hilarious seeing everyone gathered around to take a photo of her, as if she were a real famous person stood in the room.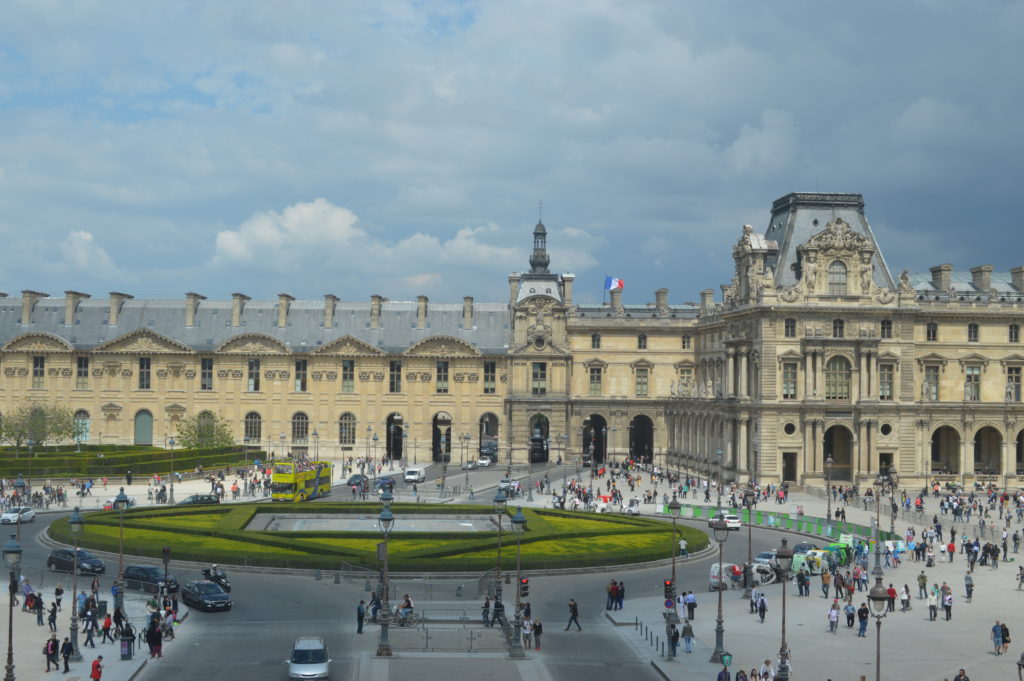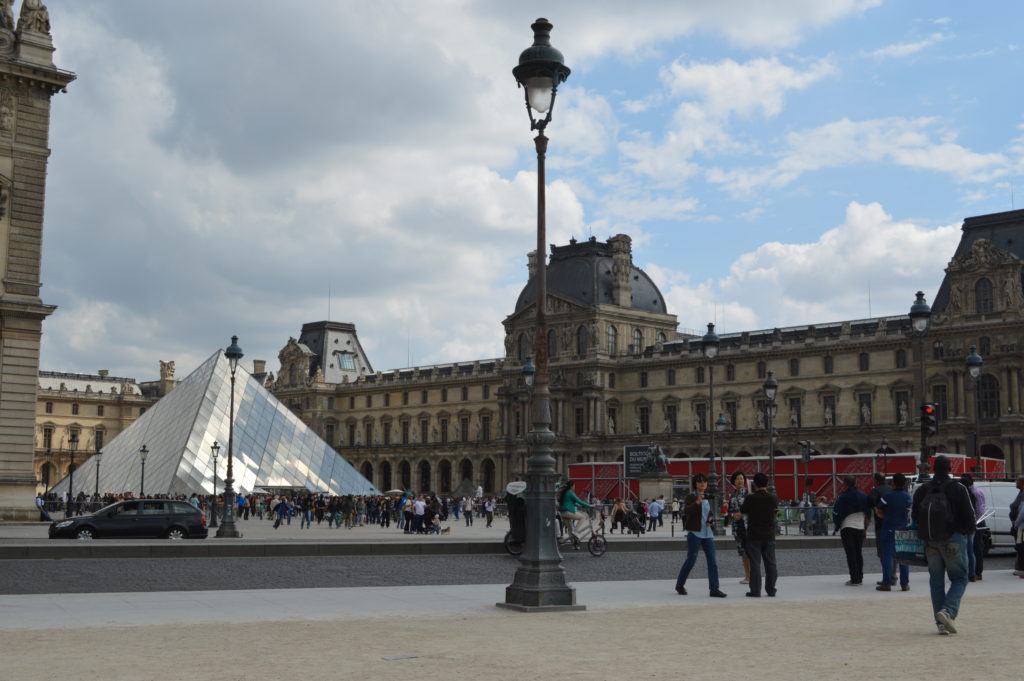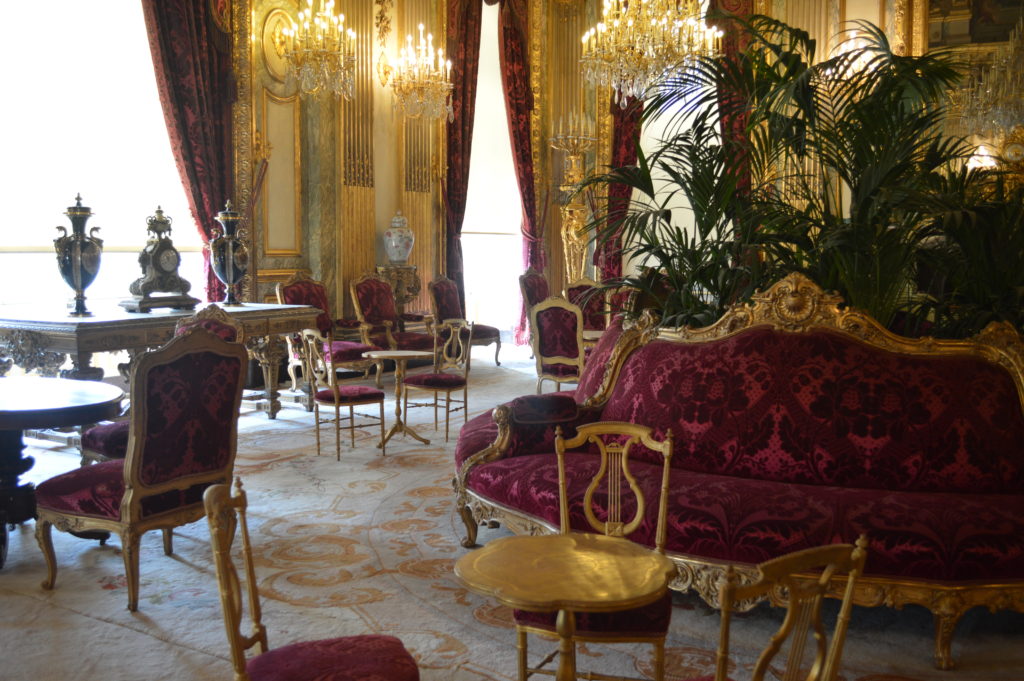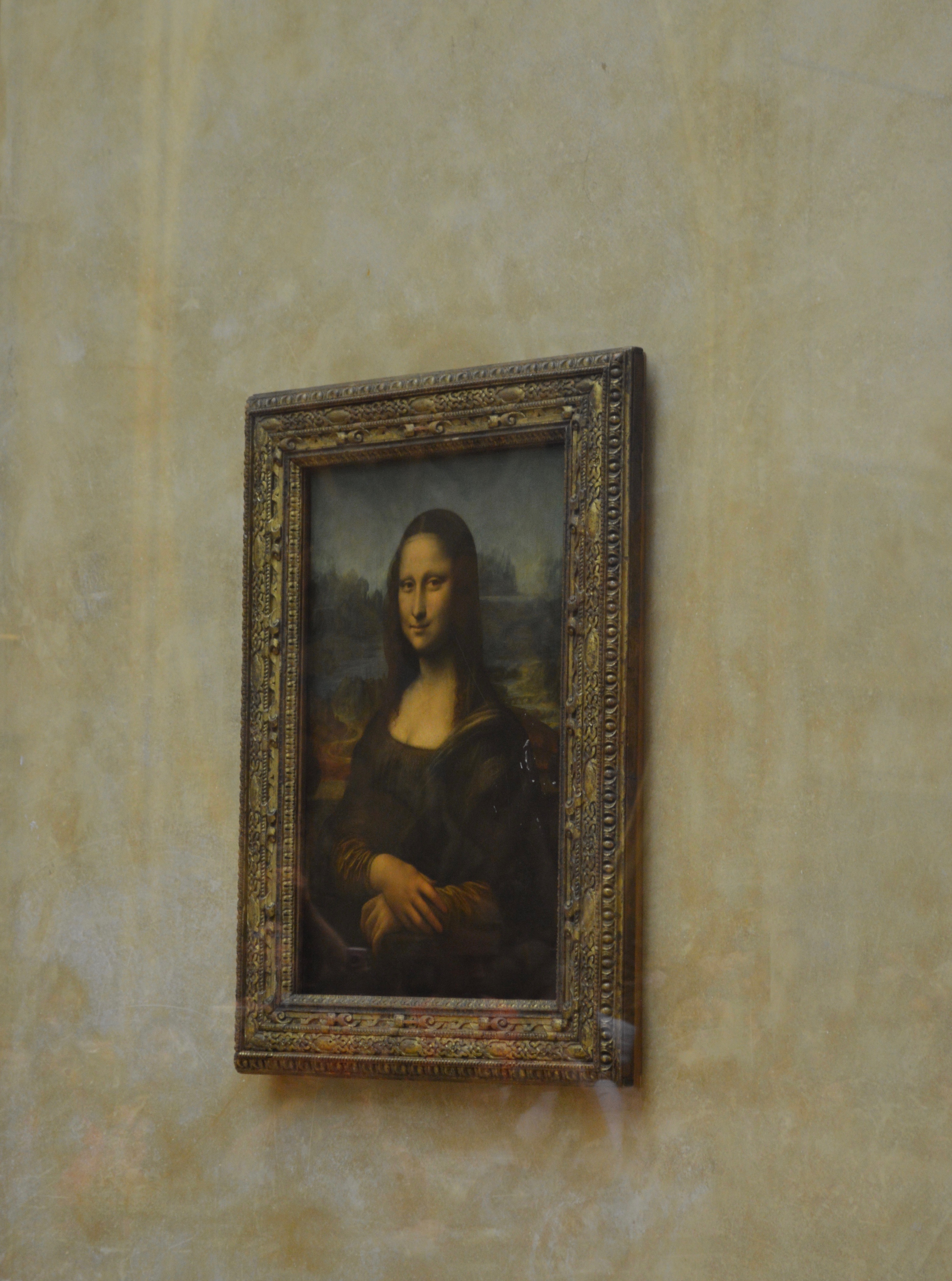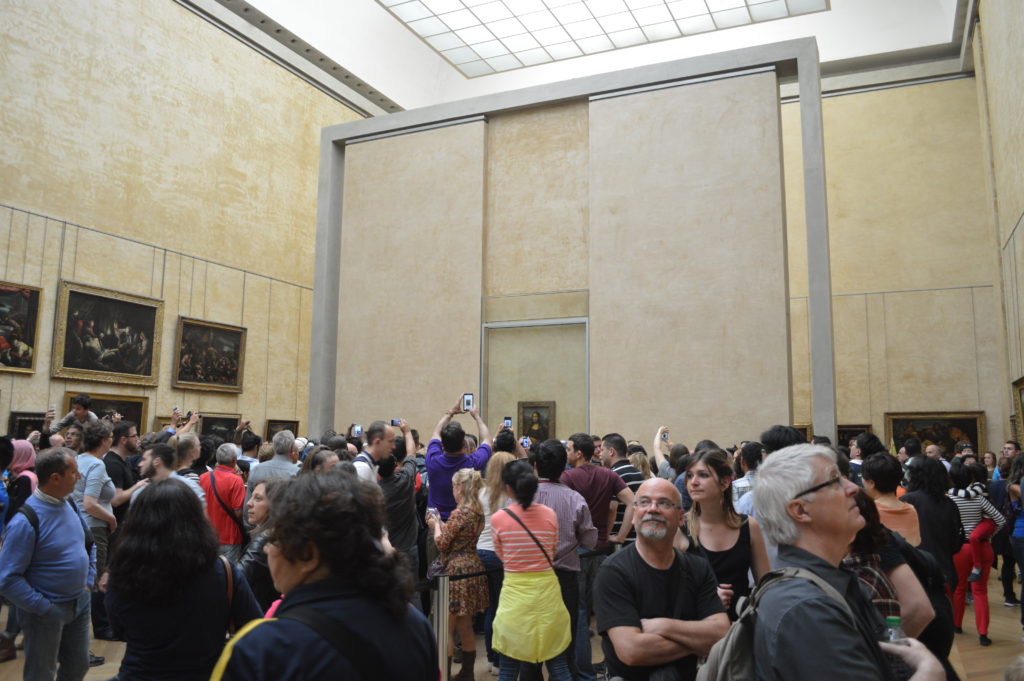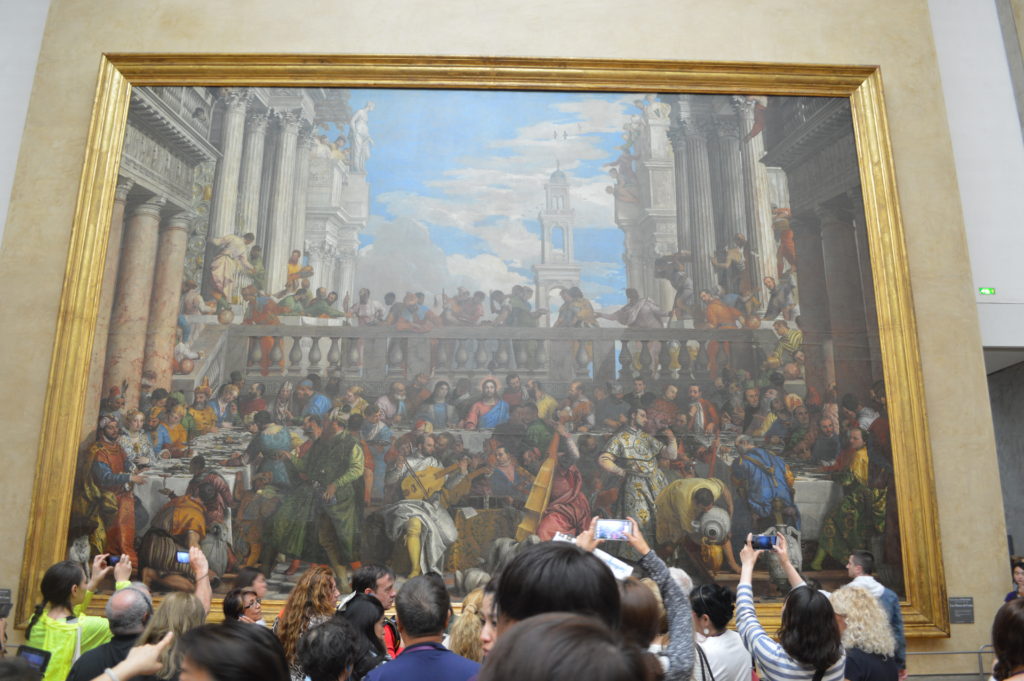 Seine River Cruise
The Seine river adds to the beauty of Paris and as it runs through the centre of the city, lots of the famous monuments can be seen along a river cruise. Since we only had a couple of days in the centre, we appreciated this opportunity to learn more about the city and it's most famous sights.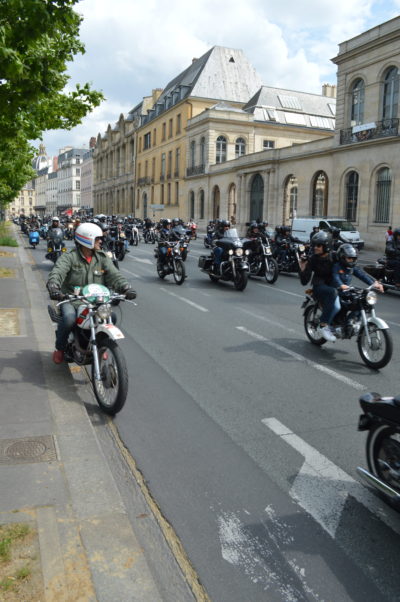 On our way to the boat, we walked across the famous love lock bridge!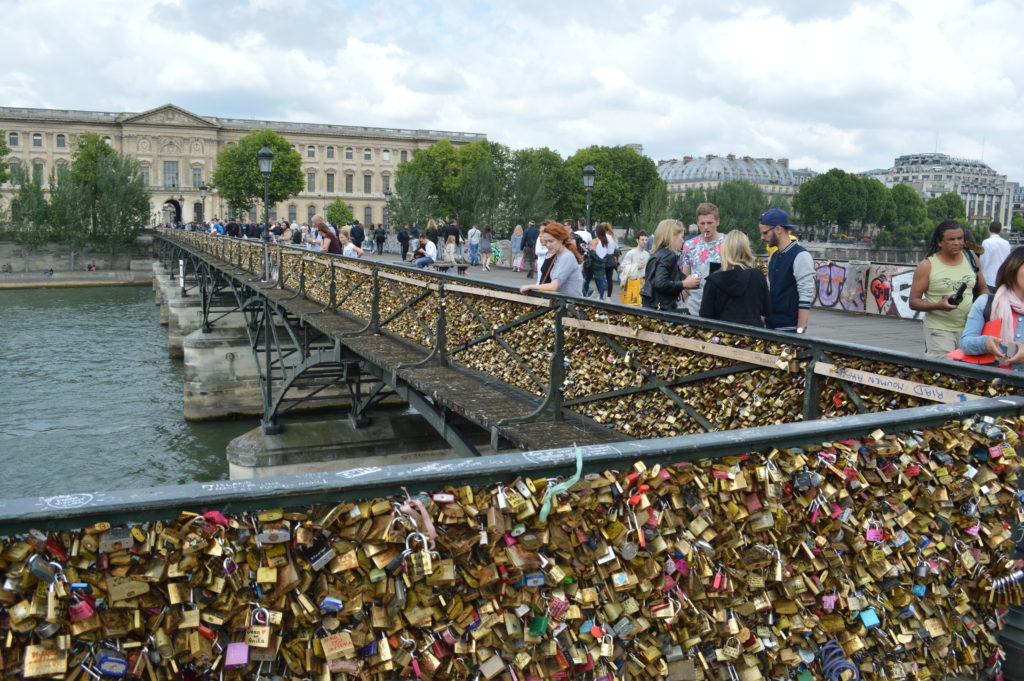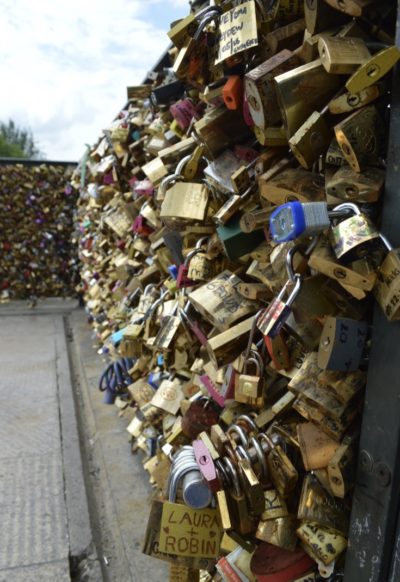 People have gone nuts for this! I don't think I have/will ever see so many padlocks in one place again! Most of the inside is now bordered up to stop more being added – I guess it must be getting pretty heavy. After making Rob promise we could come back and add one tomorrow we continued walking along the river to start our cruise.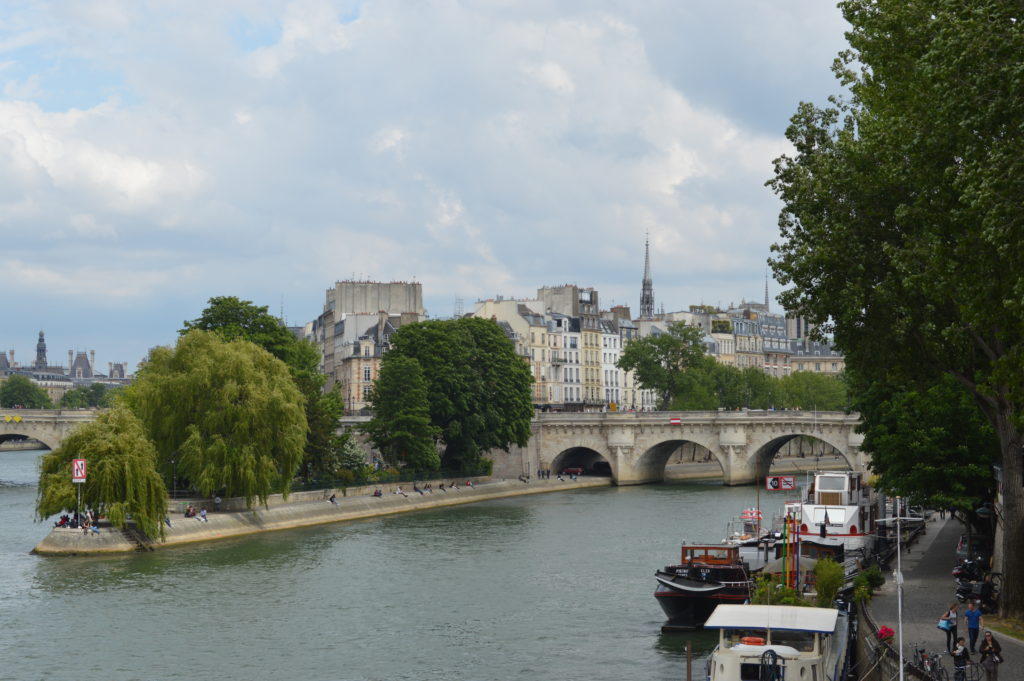 These photos show our view of Paris at it's monuments from the river ..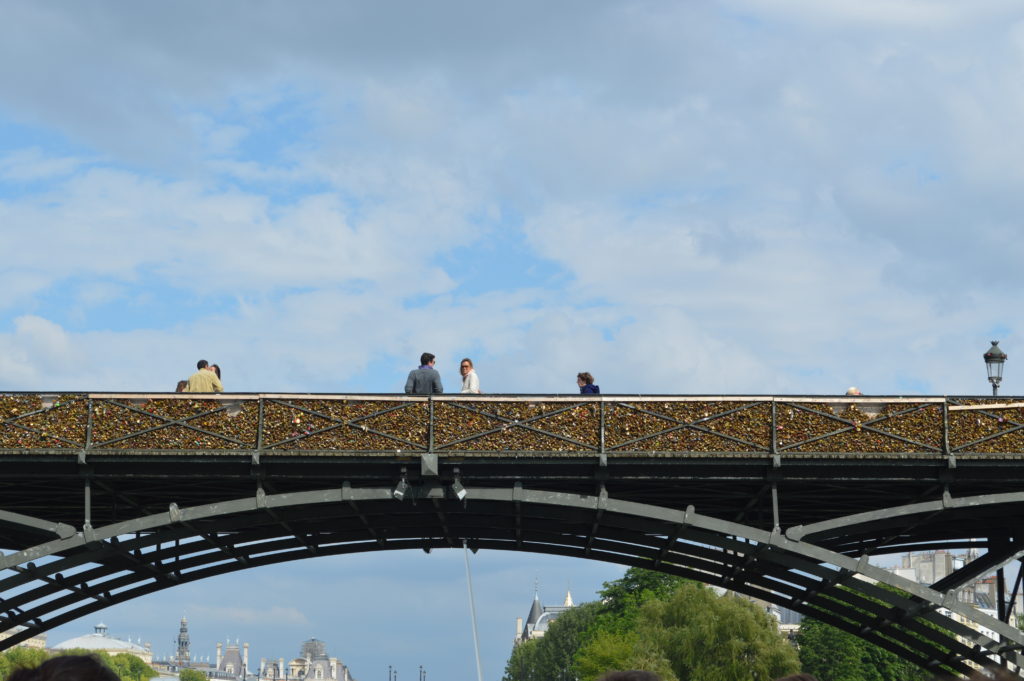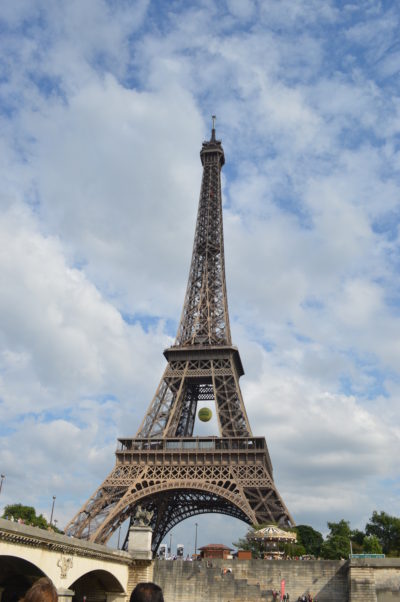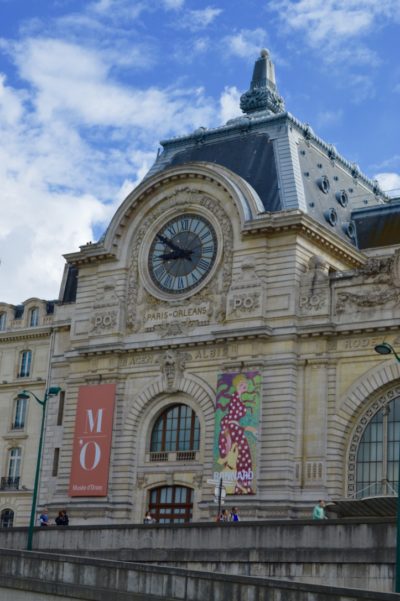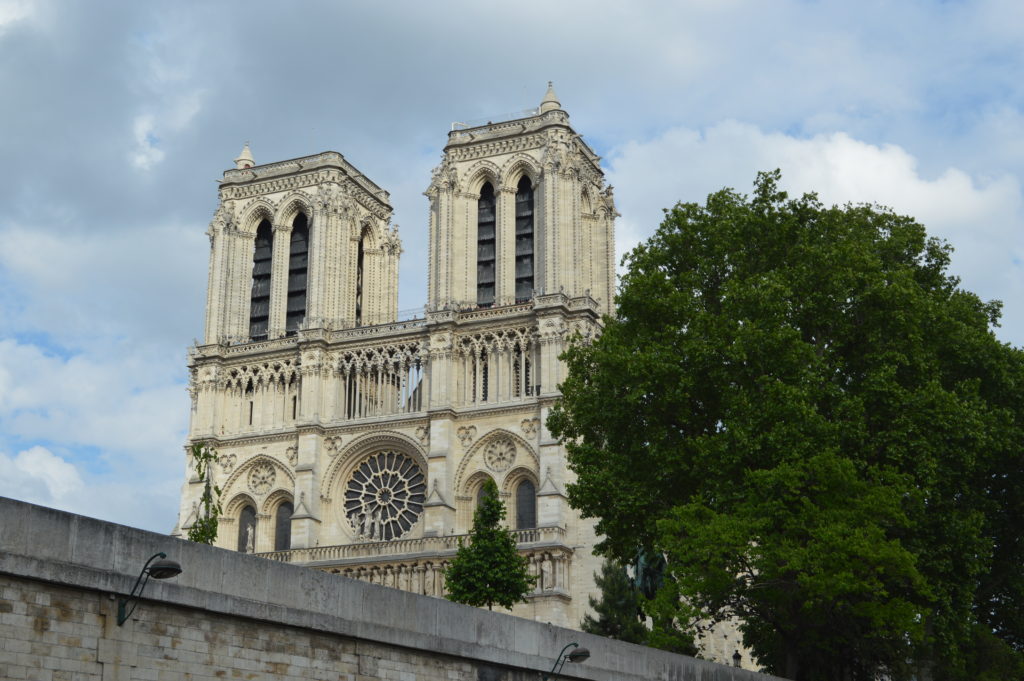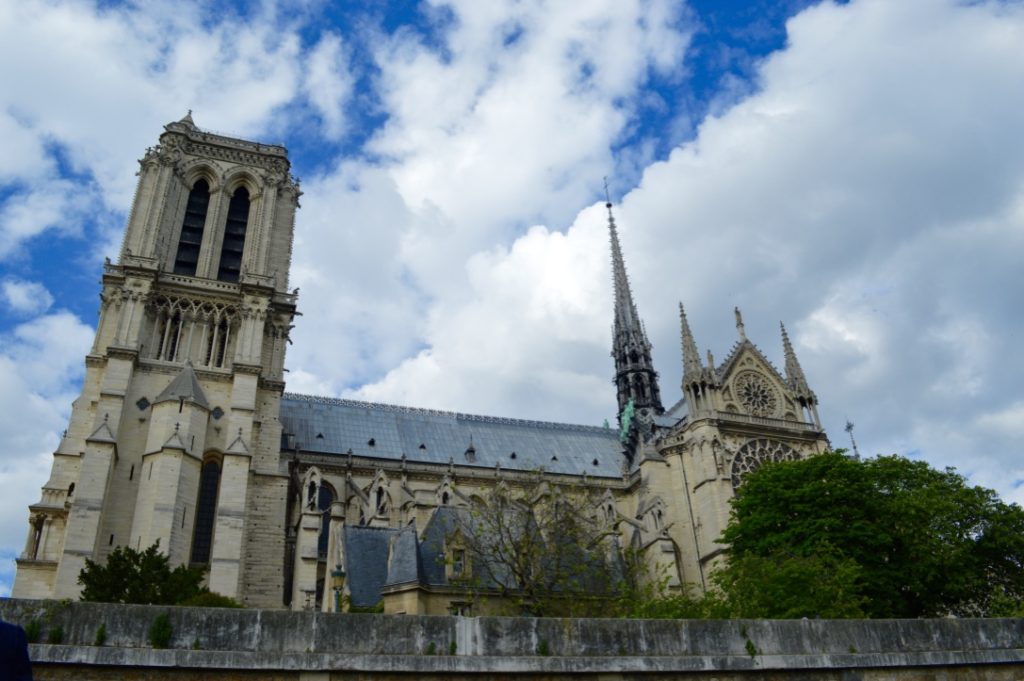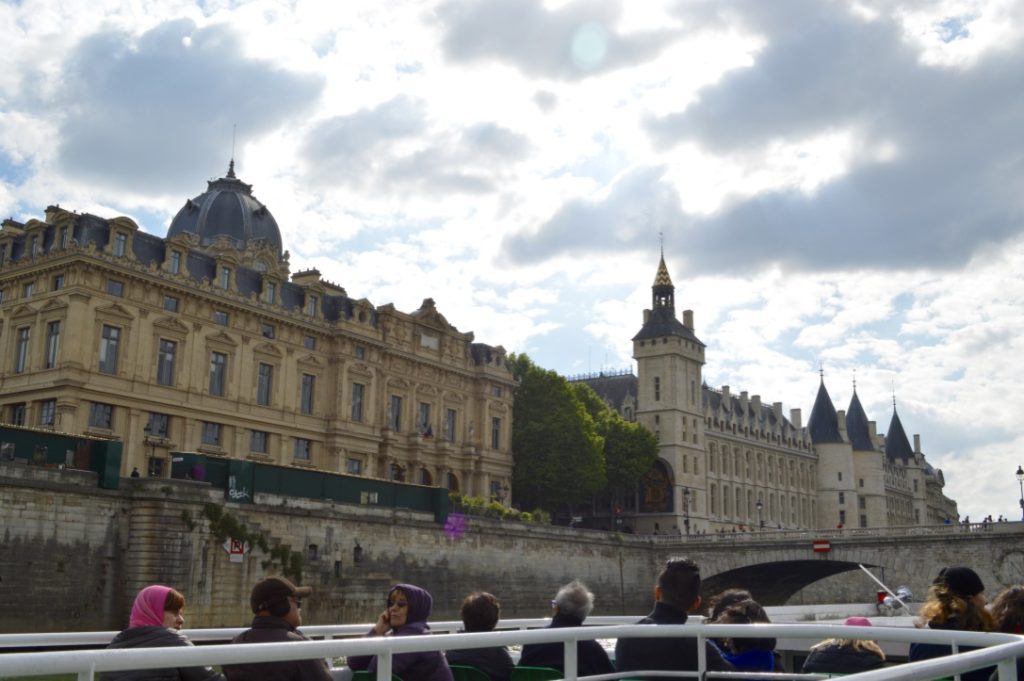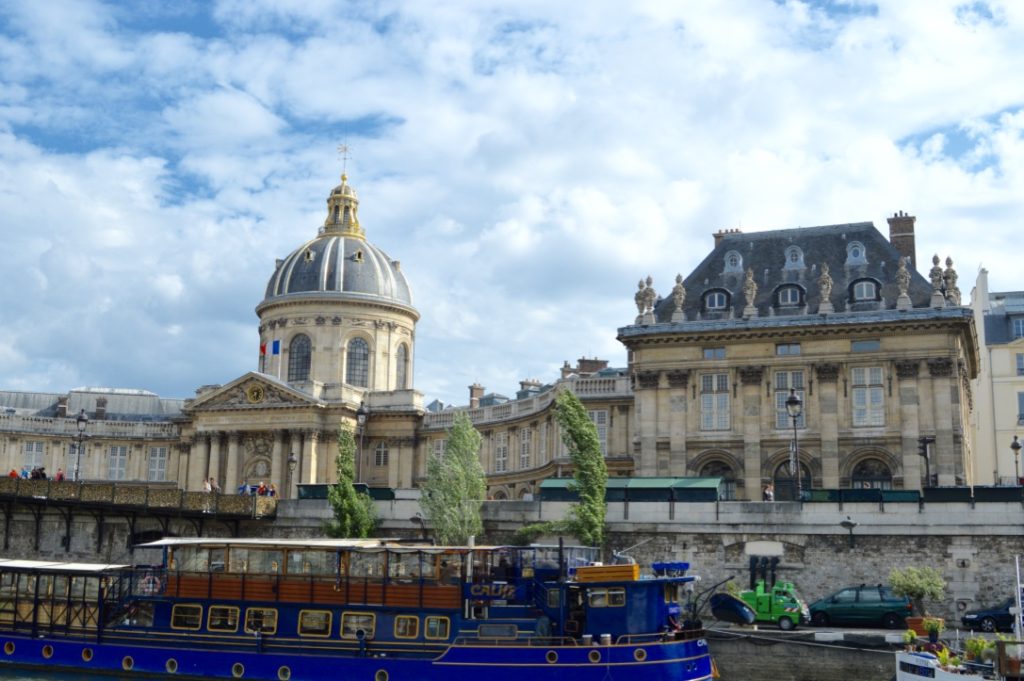 L'Arc de Triomphe
The Arc de Triomphe stands proud at the end of the Champs-Elysées. The road is busy and it can get quite dangerous with people trying to cross the roundabout around the Arc!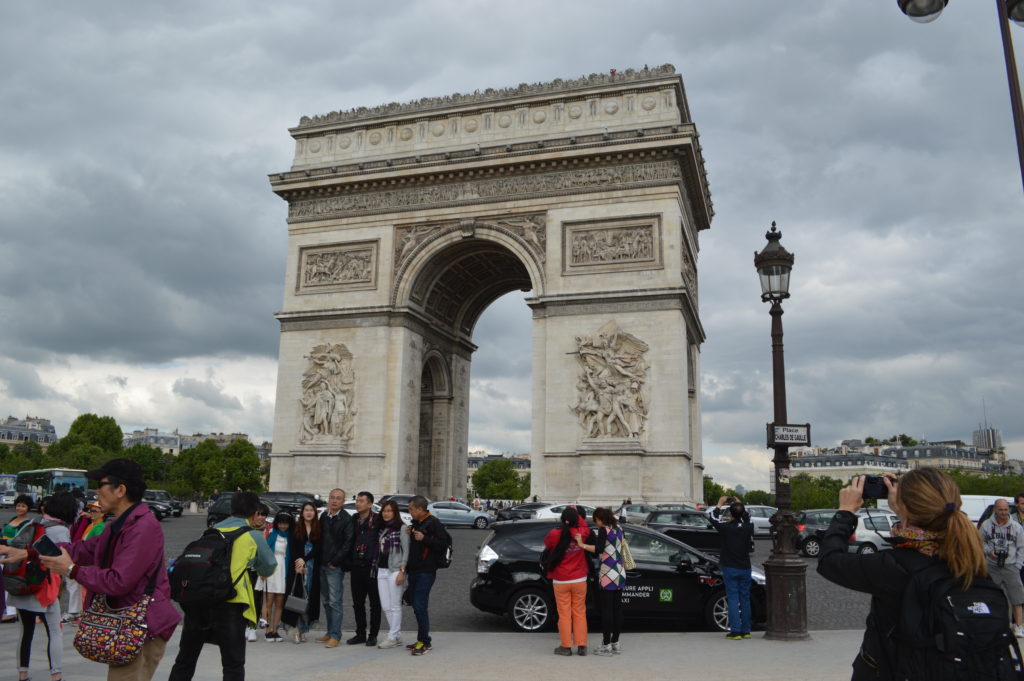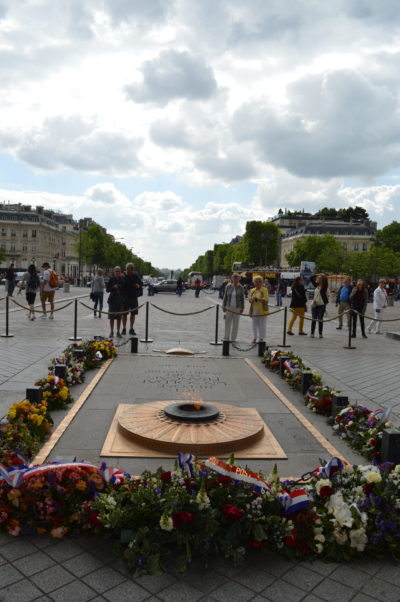 Before heading for an early lunch, we wandered down the Champs-Elysées; enjoying window shopping in all the posh shops! We had an amazing lunch in a more local part of town (Oberkampf). We love finding more authentic places to eat and you can check out some good places to eat in Paris here: My recommended places to eat in Paris.
We did return to add our lock to love lock bridge – lots of market stalls/street sellers have cashed in on this trend and sell locks and permanent markers! However, after returning home we were gutted to read this article on the BBC!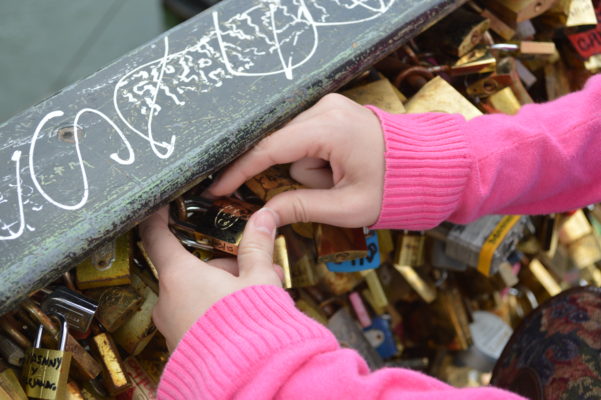 Notre-Dame
After lunch we took the metro to Bastille and walked through the most expensive part of Paris to the Norte-Dame. We didn't go in this time but enjoyed chilling in a park before heading down the Le Musee d'Orsay.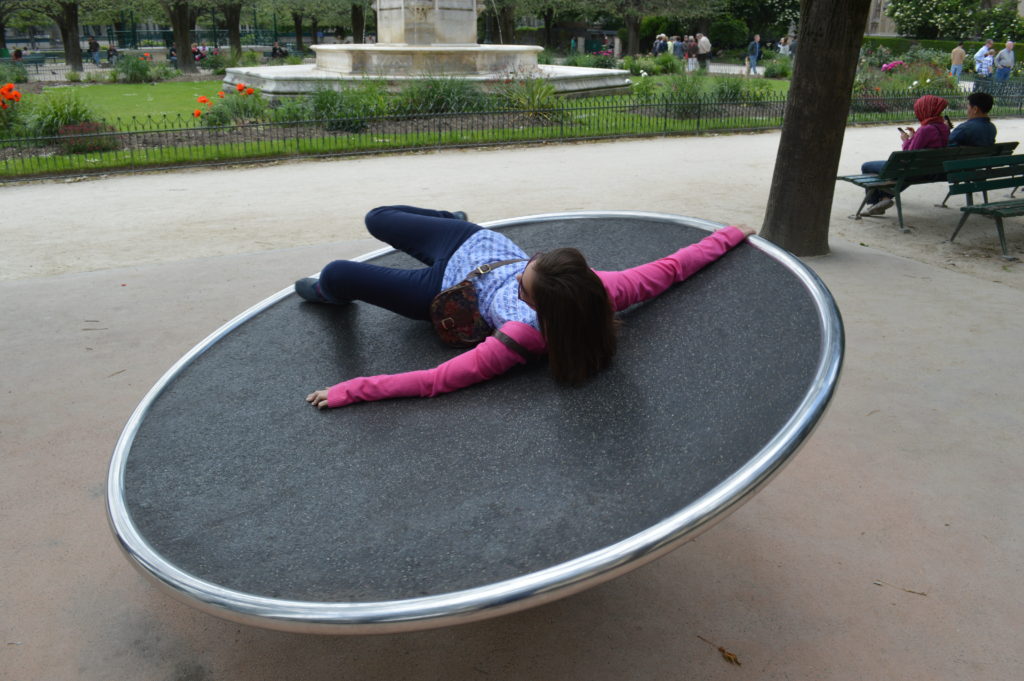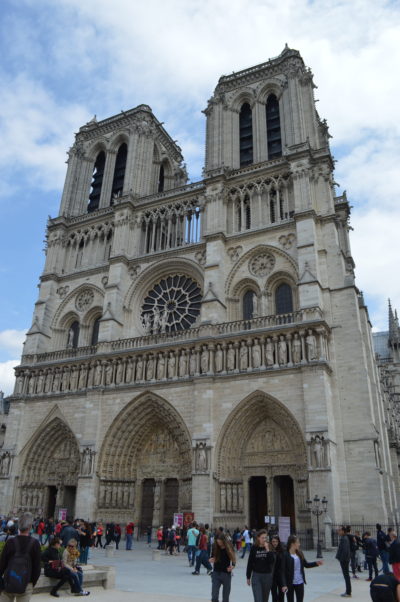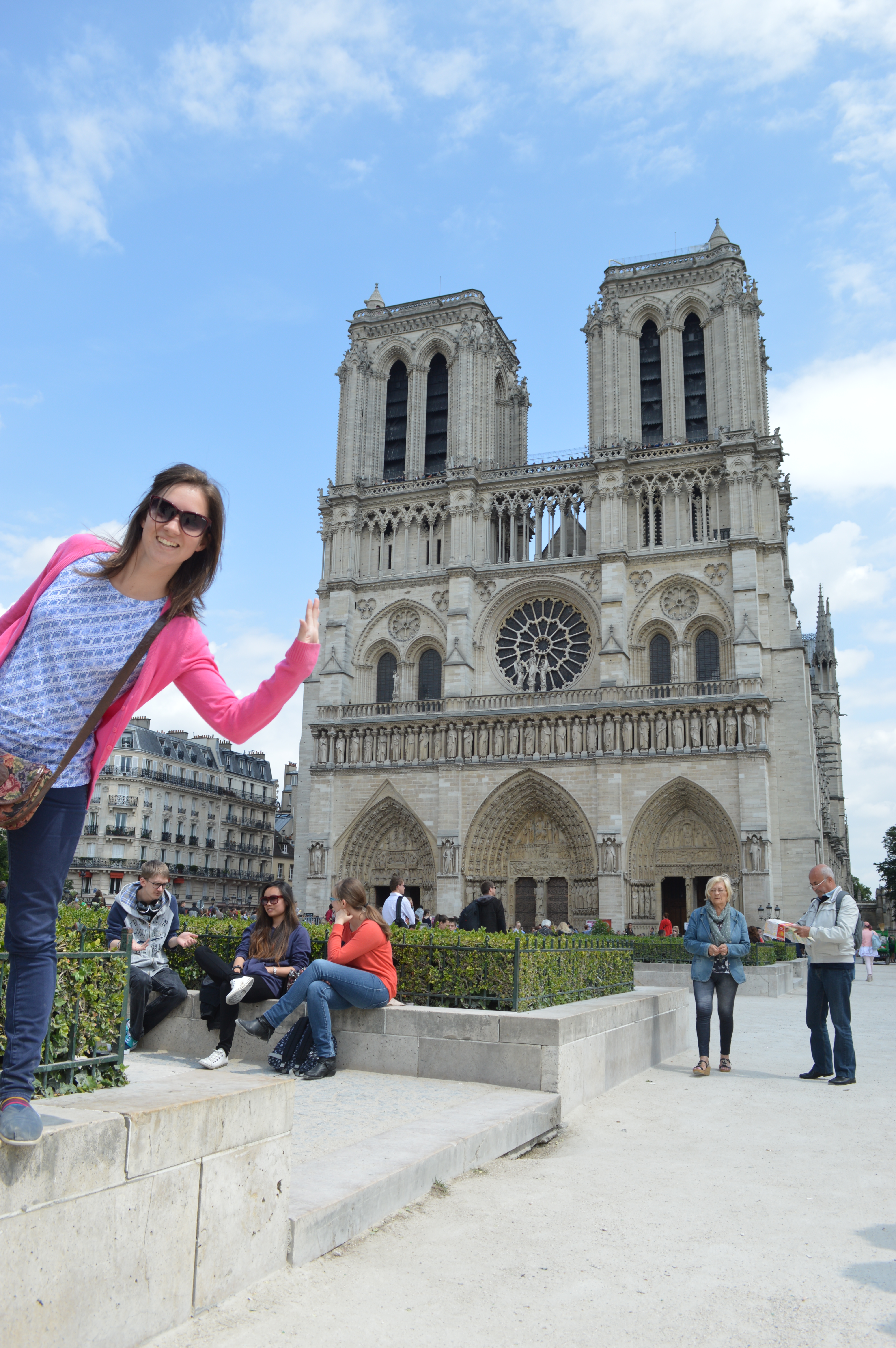 Le Musee d'Orsay
Le Musee d'Orsay was filled with fantastic paintings, reminding me of my school art lessons where we would use these as inspirations for our own work! I felt very privileged to see the originals.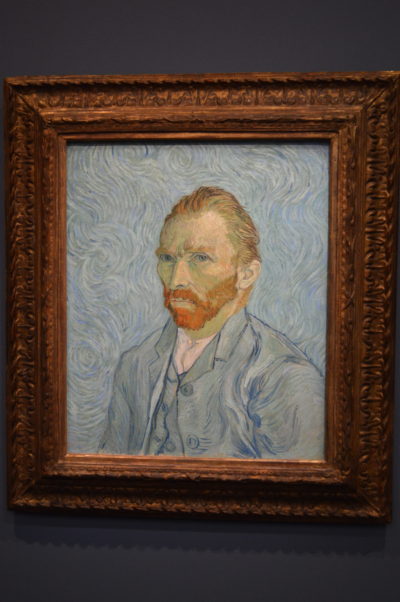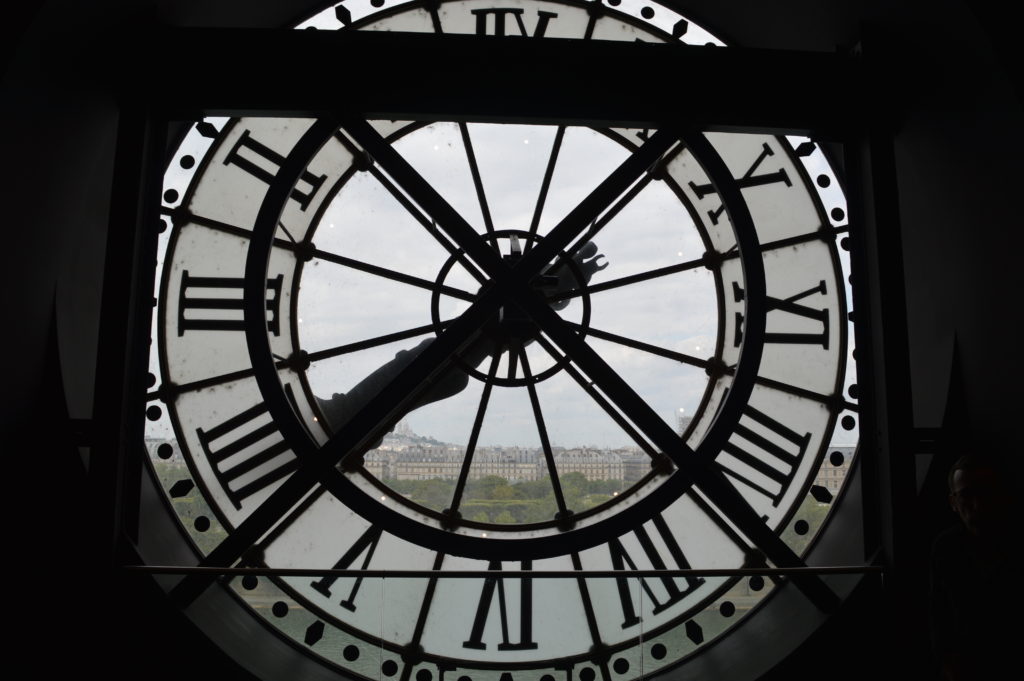 Montmartre
Later in the afternoon we headed up to the Montmartre area to get a good view of Paris. This used to be Rob's favourite part of Paris; a place to chill, listening and watching street performers. However, it seems to have now been taken over with street-sellers and pick-pockets. This does seem to be a big problem across Paris. Luckily we are always thinking about not being distracted by them as they often work in pairs/groups, although we were grabbed by someone in this part of town. The best advice is just to stay vigilant and not getting distracted by the games they try and engage you in!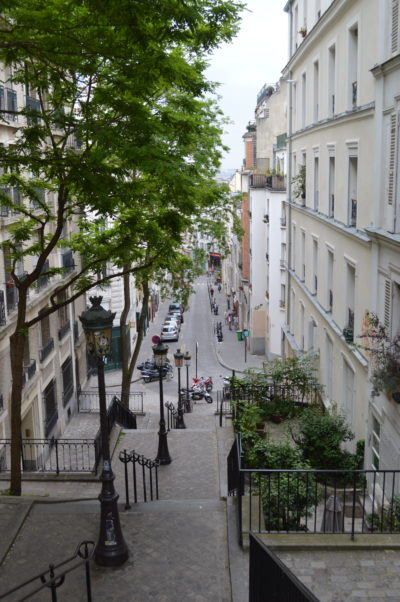 Eiffel tower take 2
We couldn't leave Paris without seeing the Eiffel Tower all lit up at night so on our last evening (after spending the day at the tennis), we headed back into the city to watch the lights come on!