We travelled via "Seatran" from Koh Samui straight up to Koh Tao ready for Rob to complete his PADI open water scuba diving certification. I did mine back in 2006 in Turkey and was keen for him to catch the bug!
We left Koh Samui at 13:30 and had arrived in Koh Tao by 15:30, with a scheduled stop at Phangan on the way. We travelled with suitcases and although lots of people were using traveller backpacks, it was fine as we were entering the boat from a harbour at both ends. The taxis were different here to on Samui… we were piled into the back of an open roof truck and taken to our accommodation on Sairee beach (the taxis were all just normal cars on Samui, which is a lot bigger and more built up in comparison).
We were staying and diving with Sairee cottages and our bungalow was set just a few metres back from the beach. We headed straight down for a swim, but the sea was so warm! It was like having a hot bath – not refreshing at all but still really nice to chill. The setting was beautiful and just how we had imagined Thailand; long tail boats, white sand and turquoise sea. There wasn't much to see snorkelling wise here but we soon found better locations for this on the other side of the island!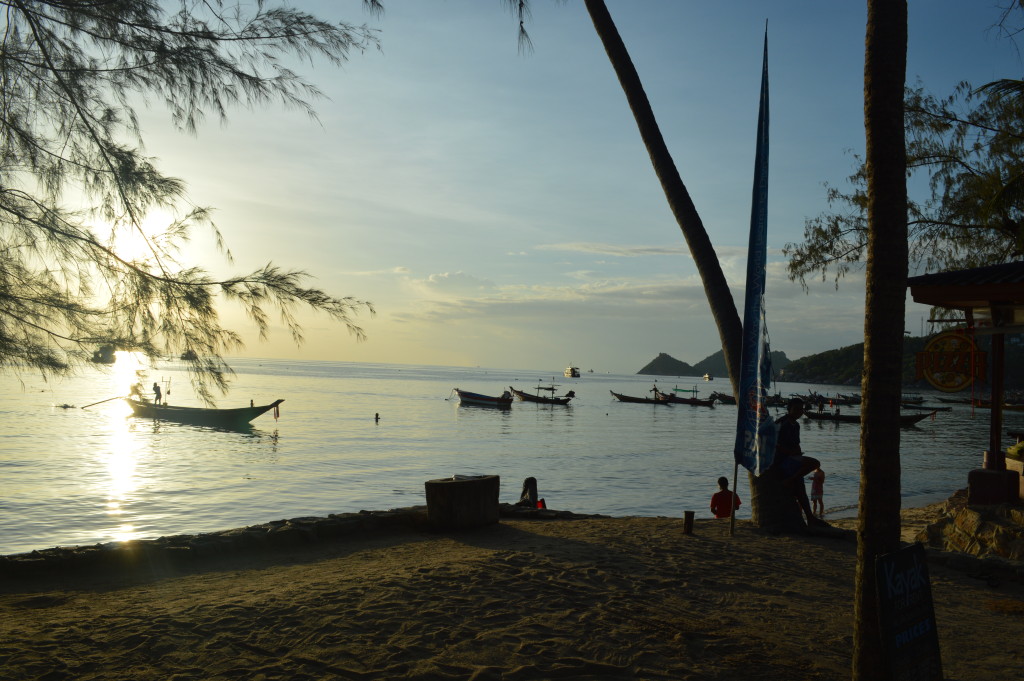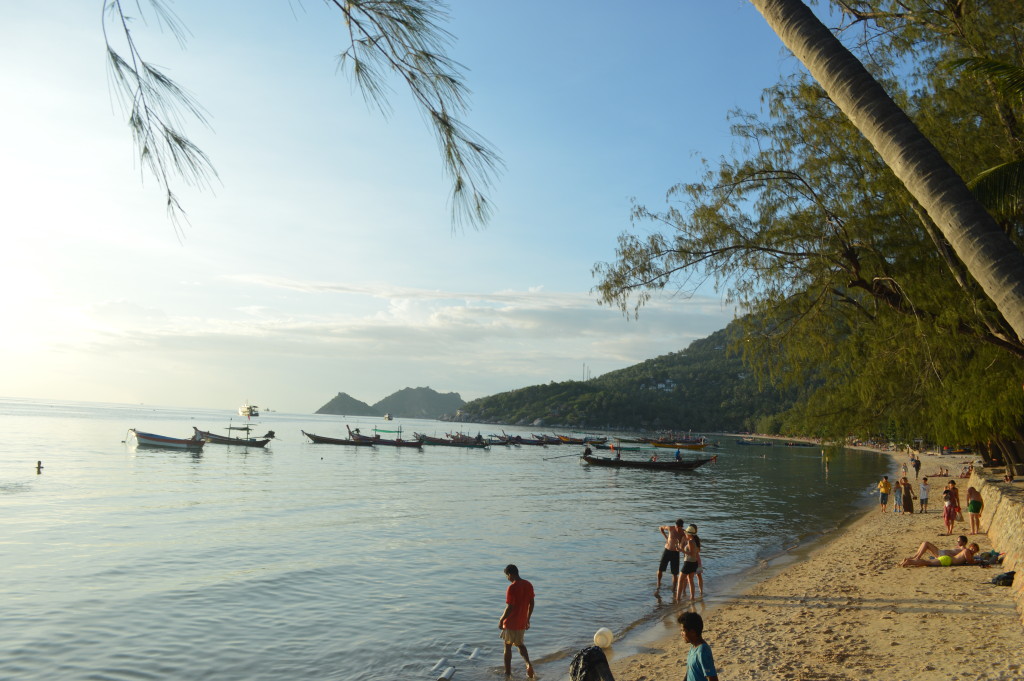 In the evening we walked along the beach and had a couple of drinks at the Fizz beach lounge. Sairee beach is a great place to watch the sunset sipping cocktails: check out my post "Food and drink recommendations, Koh Tao" for more details and some beautiful sunset photos!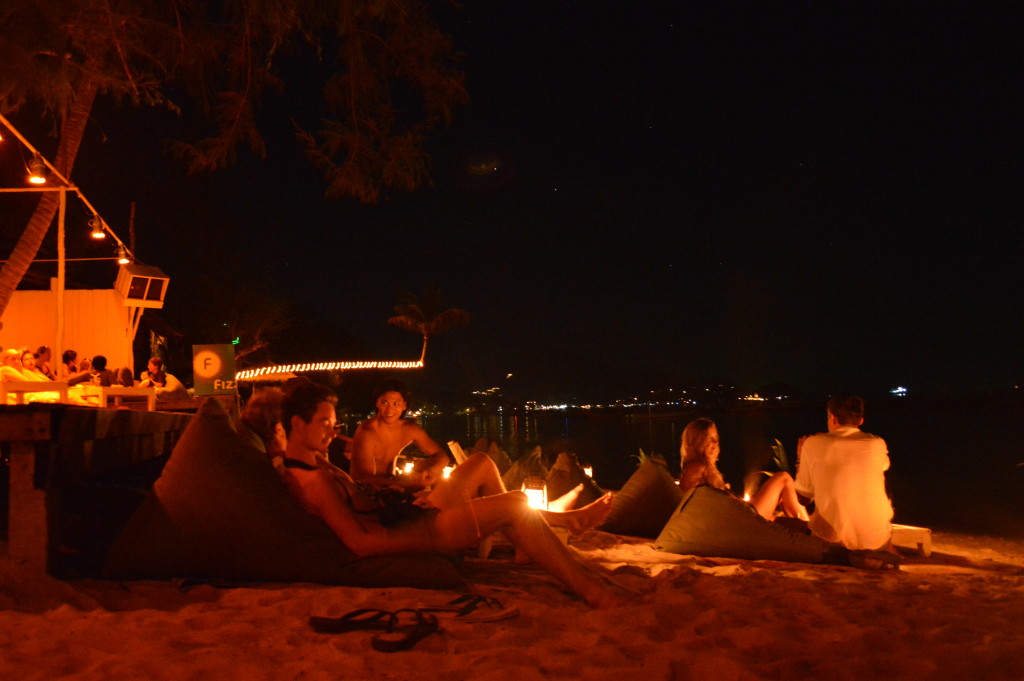 The restaurants on Koh Tao were all grouped together, set just back from the beach and there was a good selection to choose from. The party scene was definitely more present here than where were staying on Koh Samui, but we were keen to get up early for diving during our stay here, so didn't really participate!