We managed to grab a great deal on flights to Los Angeles for May half term with Norwegian Air at only £400pp. This seemed like a great opportunity to see Las Vegas too, and being around a 4 hour road trip away it wasn't tooooo bad – safe to say we loved the carpool lane! However, there isn't too much to see on the way as most the drive is through the dessert. We did spot the worlds largest thermometer and a mini tornado on the drive home though (unfortunately no photographic evidence!)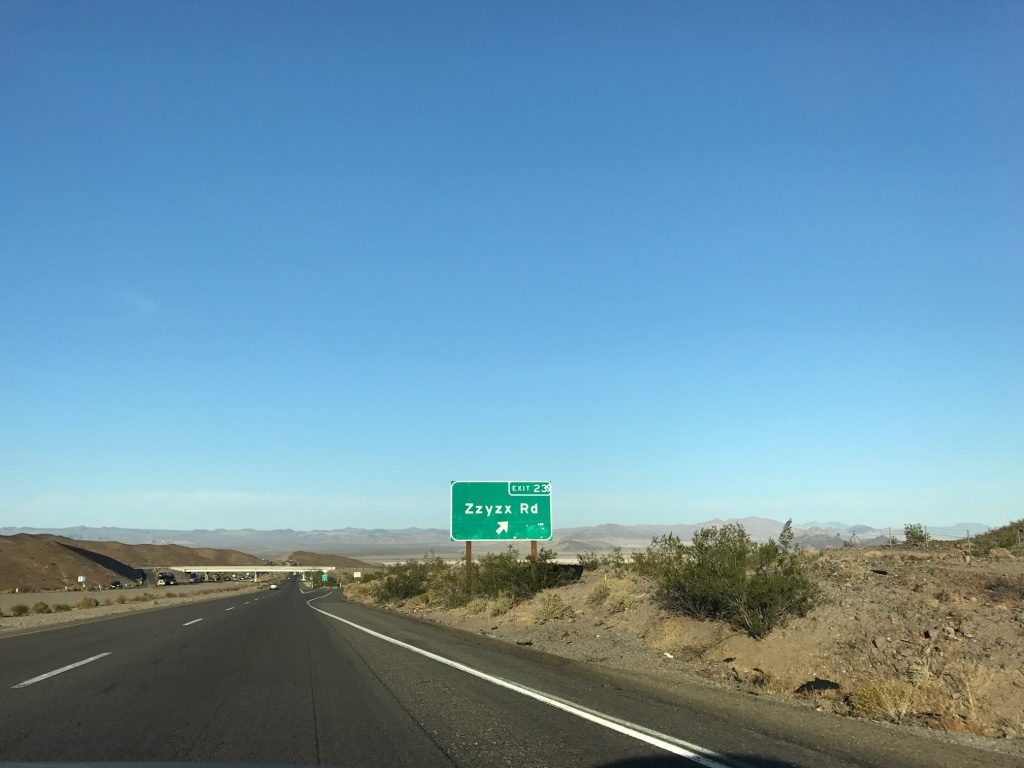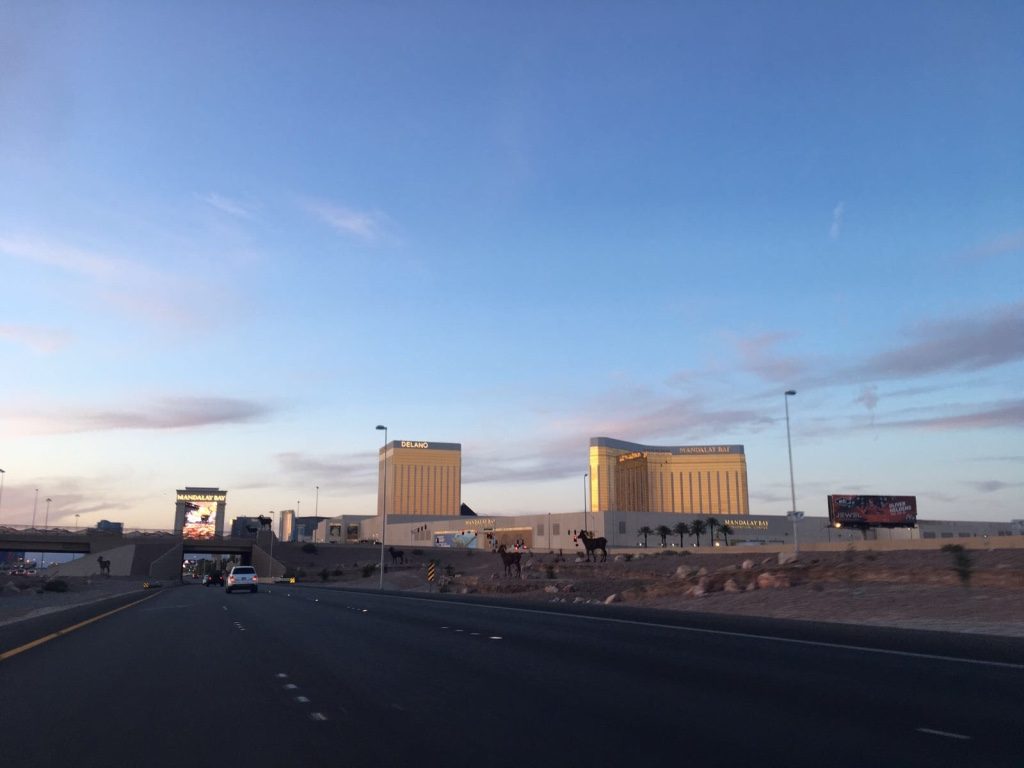 Having the car was also really handy in Vegas because it meant we could drive to the Outlet shopping and find some cheaper food options on the outskirts of town.
---
Pitstop food recommendations
Black bear diner – this place is definitely worth a visit – lots of locals dining here and HUGE portions!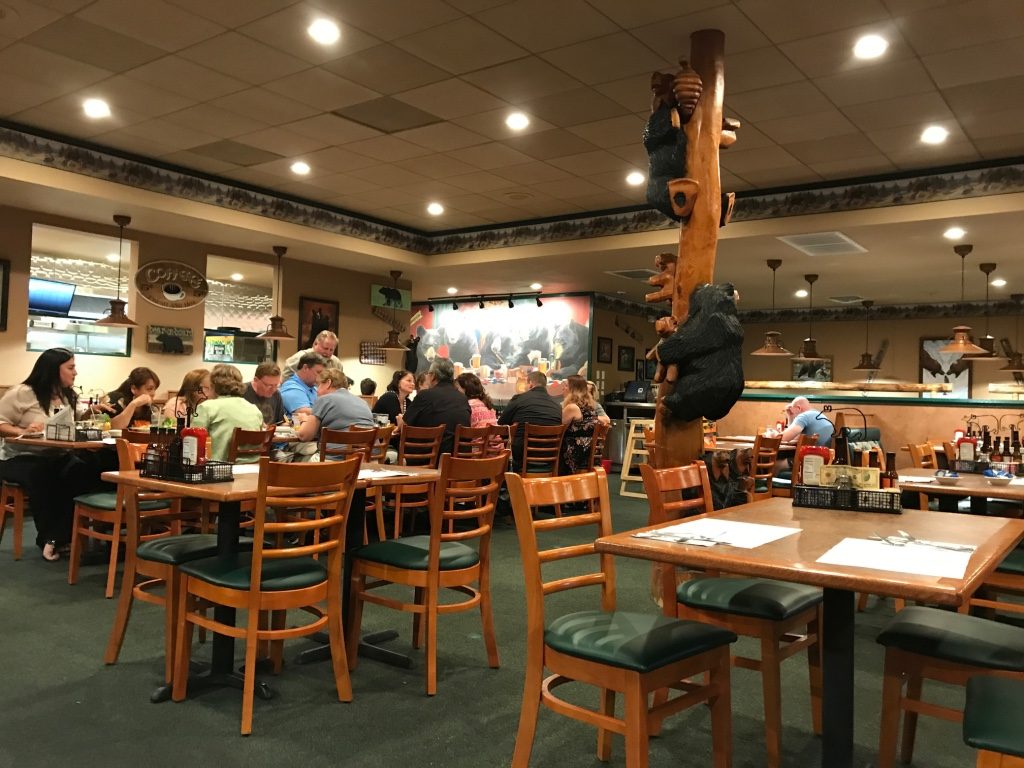 2. Keep an eye out for vouchers on the strip. TIX for tonight booths sell voucher booklets for around 6$ – this got us 50% off an Italian restaurant (Tarttoria Regiano) in the Venetian. Saving time and money as we were staying there anyway!
3. Blueberry Hill – this place does INSANE brunch! We stopped off on our way back to L.A. and couldn't believe the amazing choices on the menu and portion sizes (there's a theme here). Service was amazing; with the waitress helping us save money and providing us each with a big water to take for our road trip back!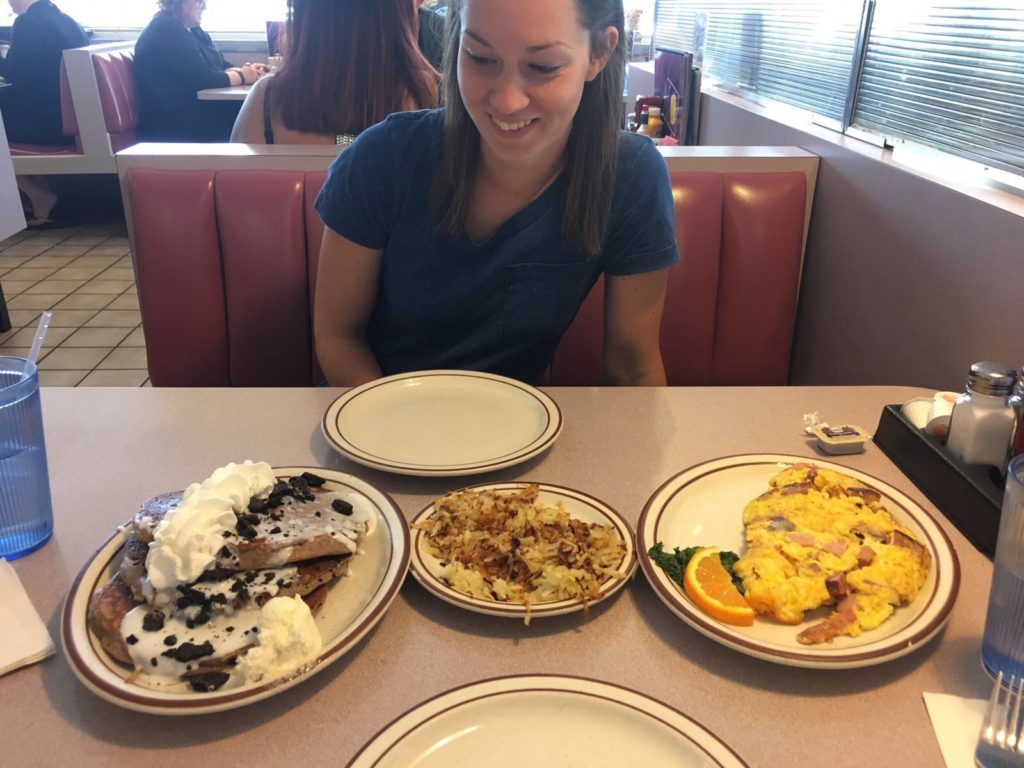 4. In and out burger – American Fast-food diner but fresher ingredients than we get over here. Shameless when your looking for a cheap eat in Vegas… and anyway you're in America, you have to have some fast food!