Our Bali adventure started in Seminyak which is fairly close to Kuta, on the West Coast of Bali. Both destinations are now very popular tourist destinations, although Kuta has been described as similar to Benidorm whilst Seminyak has a slightly more upmarket reputation. There are LOADS of hotels to choose from in Seminyak ranging from the outrageously expensive – visited by the rich and famous, to those that are slightly more affordable (often slightly more inland, but still very close to the beach).
The taxi ride from the airport to Seminyak was chaotic as the traffic is heavy and there are so many mopeds – there are lanes but no real rules so it feels quite dangerous if you're used to British driving!  However it's only about 30-45 minutes away so quite handy as a starting point for the holiday. We stayed at Amadea Resort and Villas which had a really great location along the main strip of shops. The breakfast wasn't great and the pool was long and thin surrounded by the rooms so didn't get much sun but we were still pleased with it having such a good location for a good price and it was perfect whilst we were recovering from jetlag!
---
Shopping in Seminyak
I LOVE the shops in Seminyak! I was so pleasantly surprised to find loads of surf brand shops! These have all kind of died out at home so it's great to see them still going strong out in Bali. There are also loads of other cool shops to buy nice gifts for people. You can end up walking pretty much all the way to Kuta just mooching around the shops!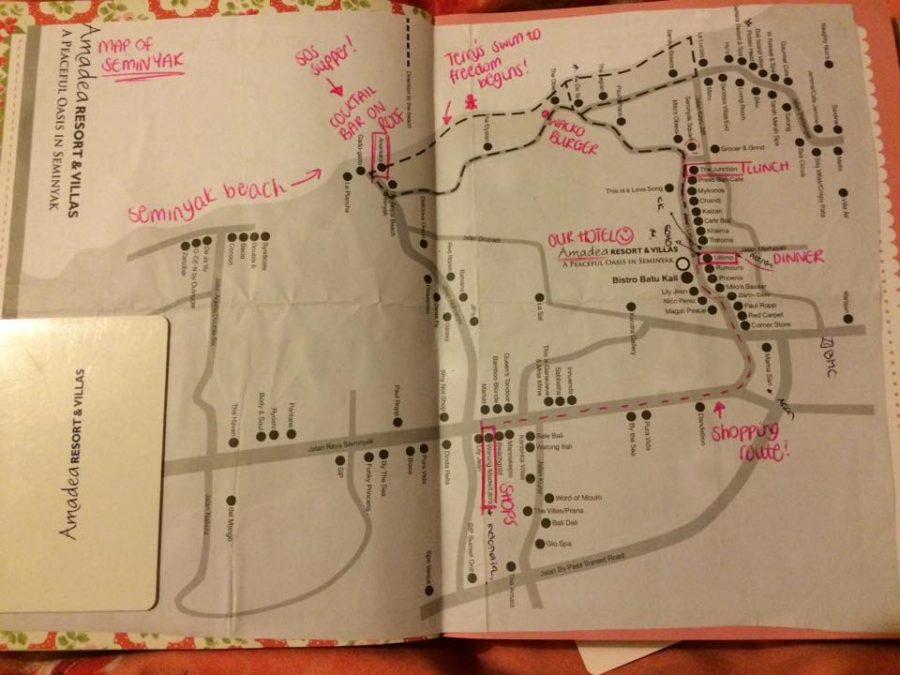 The shops are of course broken up by lots of restaurants. Not the cheapest as Seminyak is quite an expensive area but still some great looking places.
---
Restaurants in Seminyak
---
Seminyak beach
The beach is a long wide stretch of sand and can be quite busy in places although there is plenty of space to spread out. It's a popular spot for people having a go at surfing and there are some cool bars that have swimming pools and great bars which come quite highly recommended although too pricey for us this time. Potato head is often mentioned!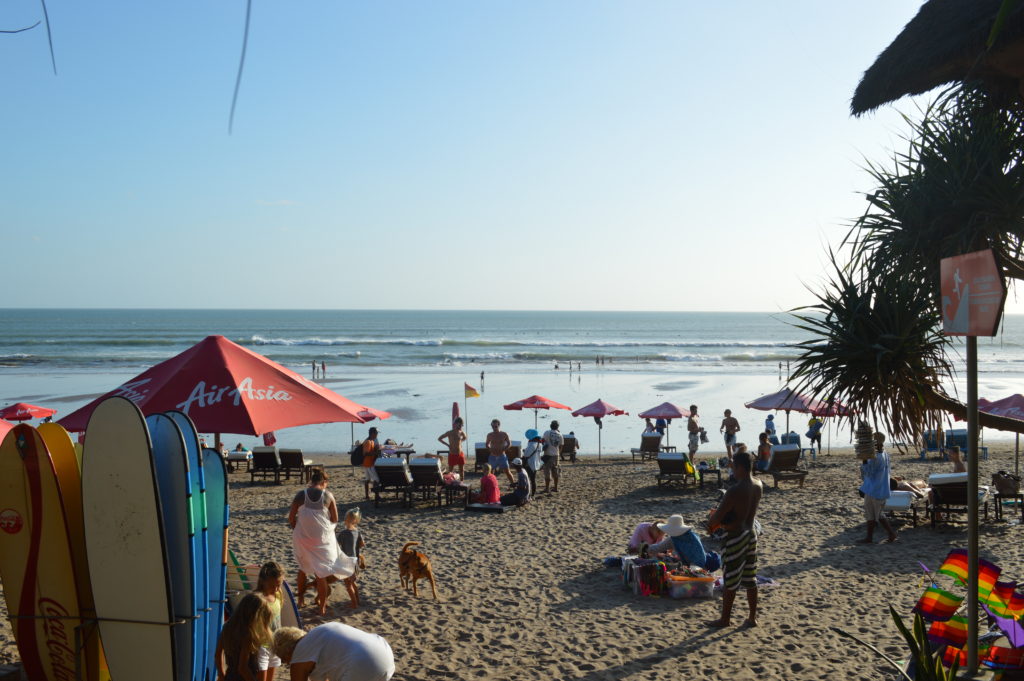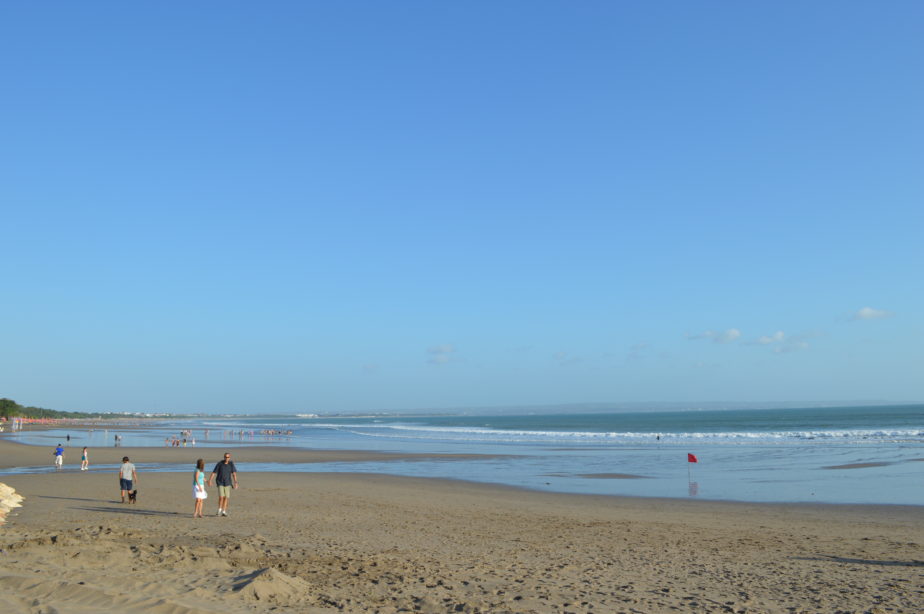 ---
RELEASING BABY TUTLES ON SEMINYAK BEACH!!!!
On our second evening in Bali, we were walking along Seminyak beach at around 4pm when suddenly a crowd of people had gathered down by the water. When we headed down to see what all the commotion was about, we realised they were releasing loads of baby sea turtles into the sea! Such lucky timing! I was given one in a coconut shell and Rob filmed me releasing him. We nicknamed him Terry and I think he was an Olive Ridley turtle. He seemed to be a good swimmer, didn't get knocked back by the waves at all… good luck Terry!!