Hollywood walk of Fame
Yes, LA turned me into a proper tourist, but this is surely a must-see when holidaying in Hollywood! Jet lag meant we were up ridiculously early, so we headed straight for the Boulevard at 7AM. The good thing about our early start was that the street was so quiet; we got to see all the stars before the streets were packed.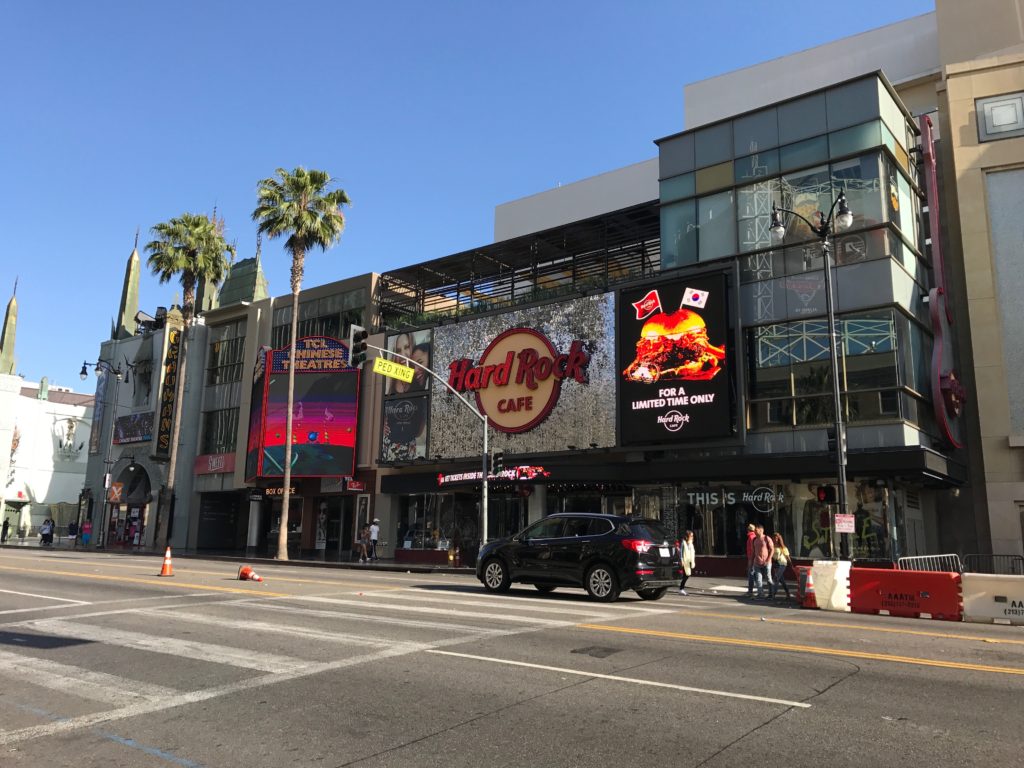 We also arrived at the Chinese Theatre just as the rope dropped. I loved seeing all the hand/footprints of the film stars – and comparing them to mine!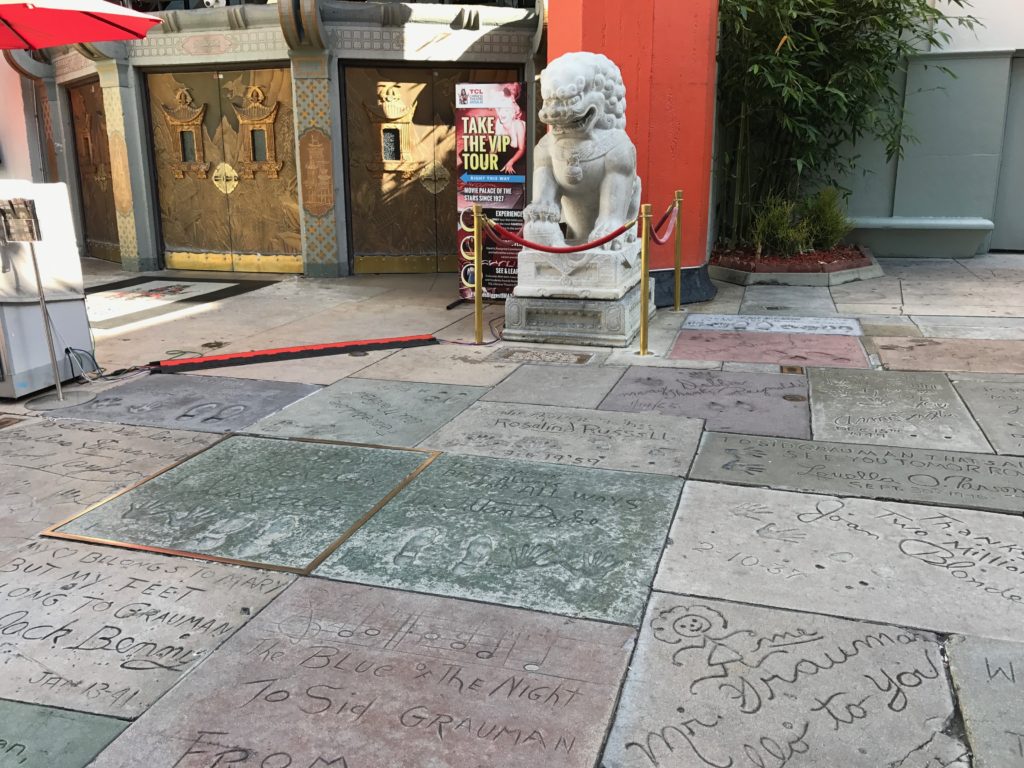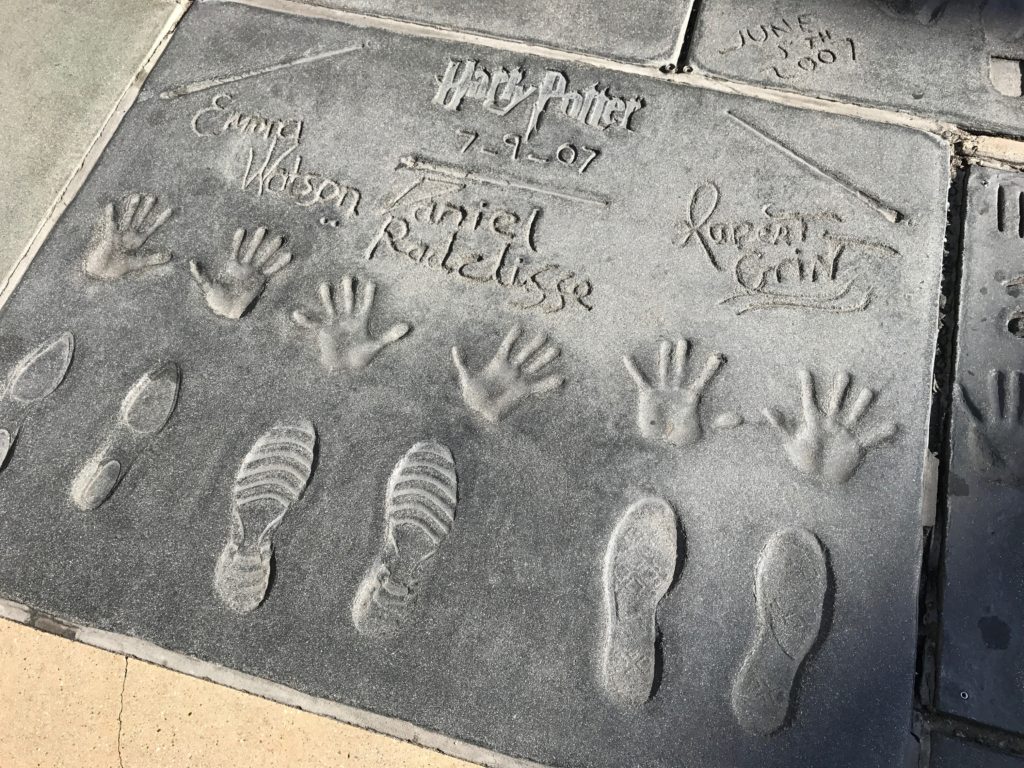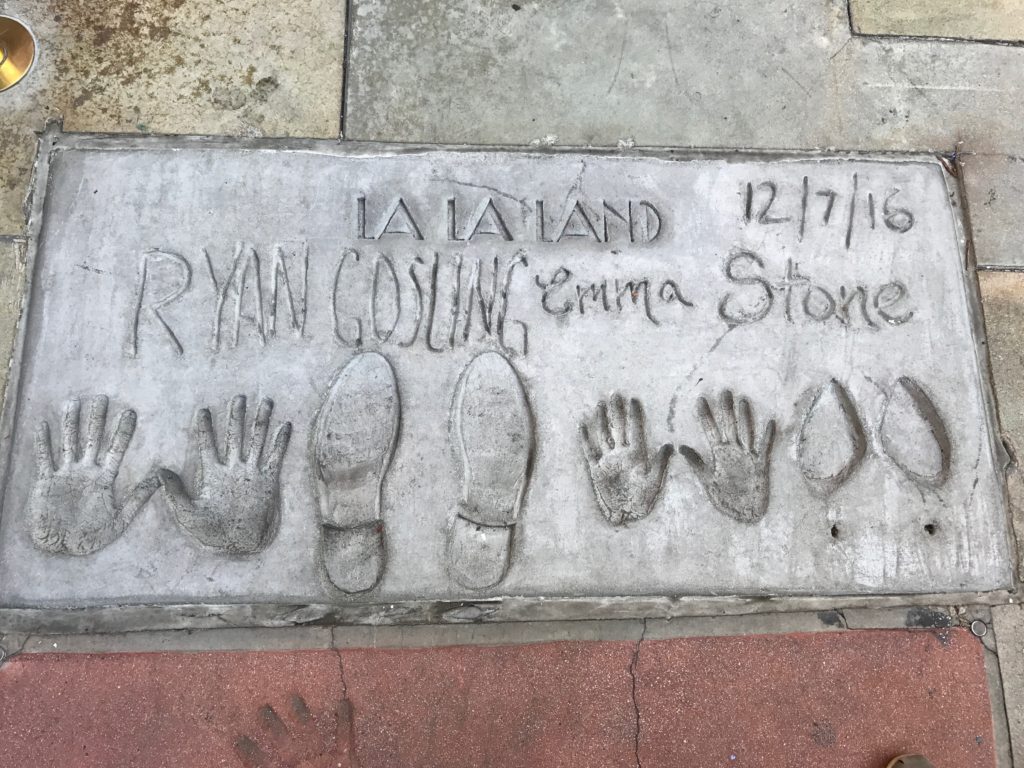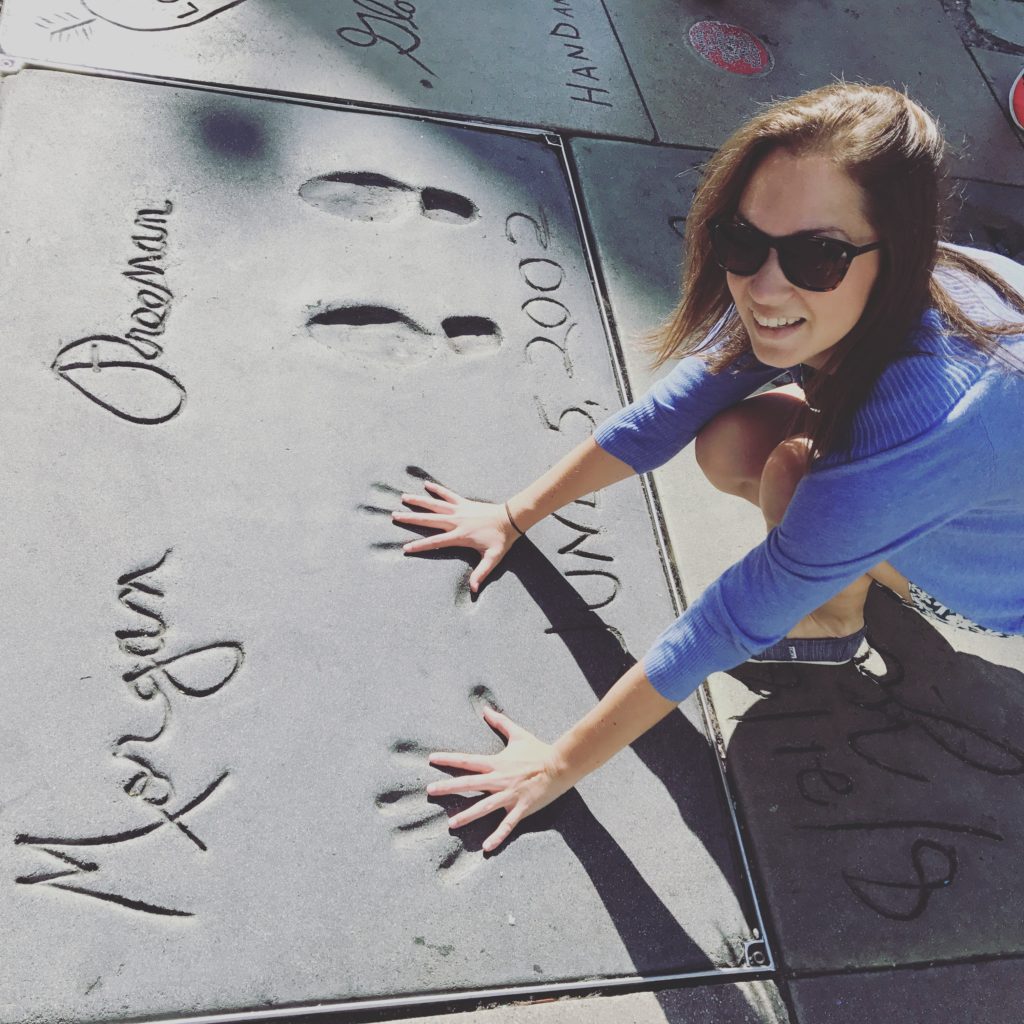 The Dolby theatre, home of the Oscars, takes centre stage on the boulevard. It's a cool place to look around as all the winners are listed on the staircase, but it was hard to image celebrities gathering in such a tourist trap.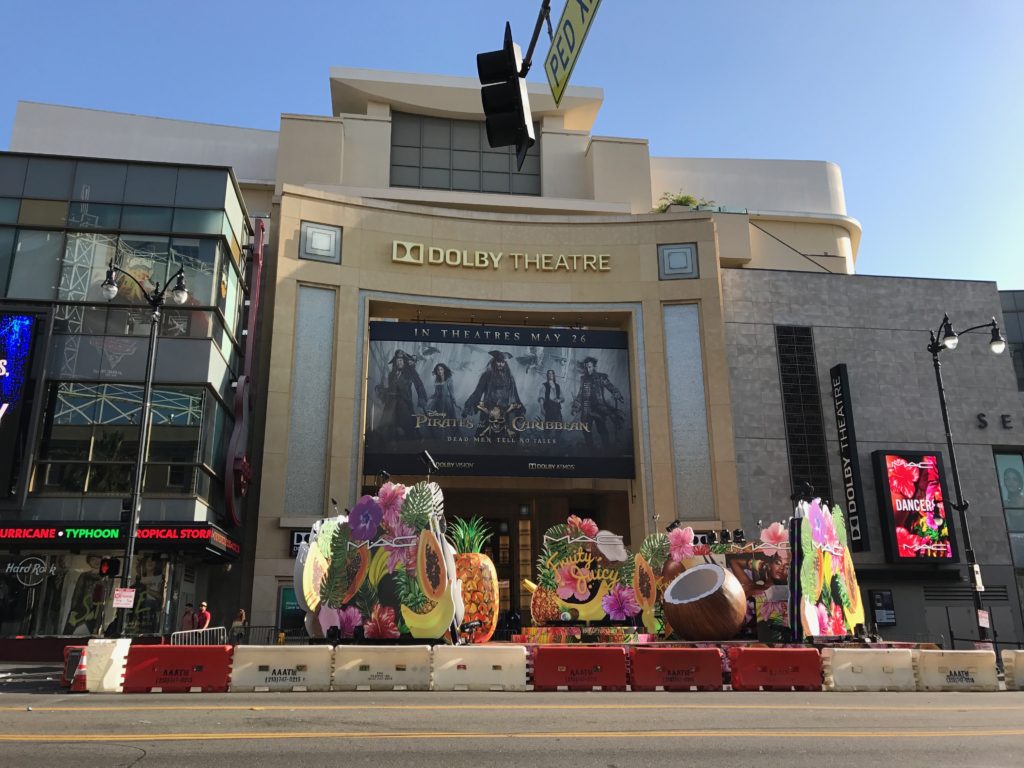 The theatre links to an outside area with shops, the road to hollywood tiles and a great view of the Hollywood sign! We parked here as it was only 2$ with a ticket validation from a shop.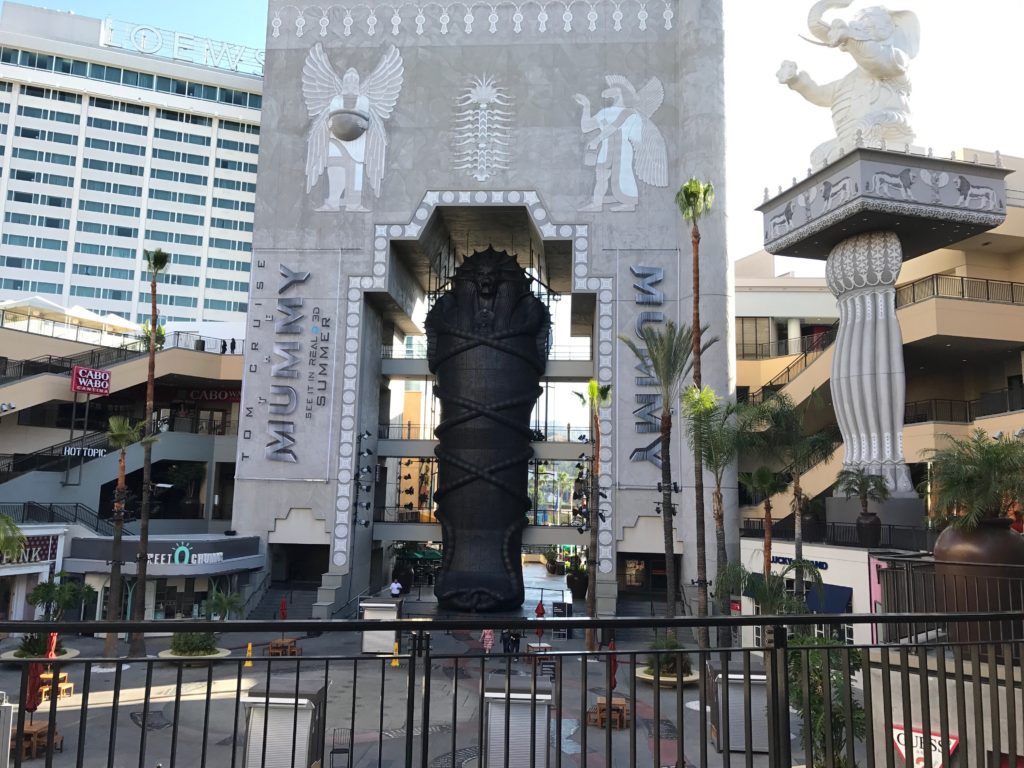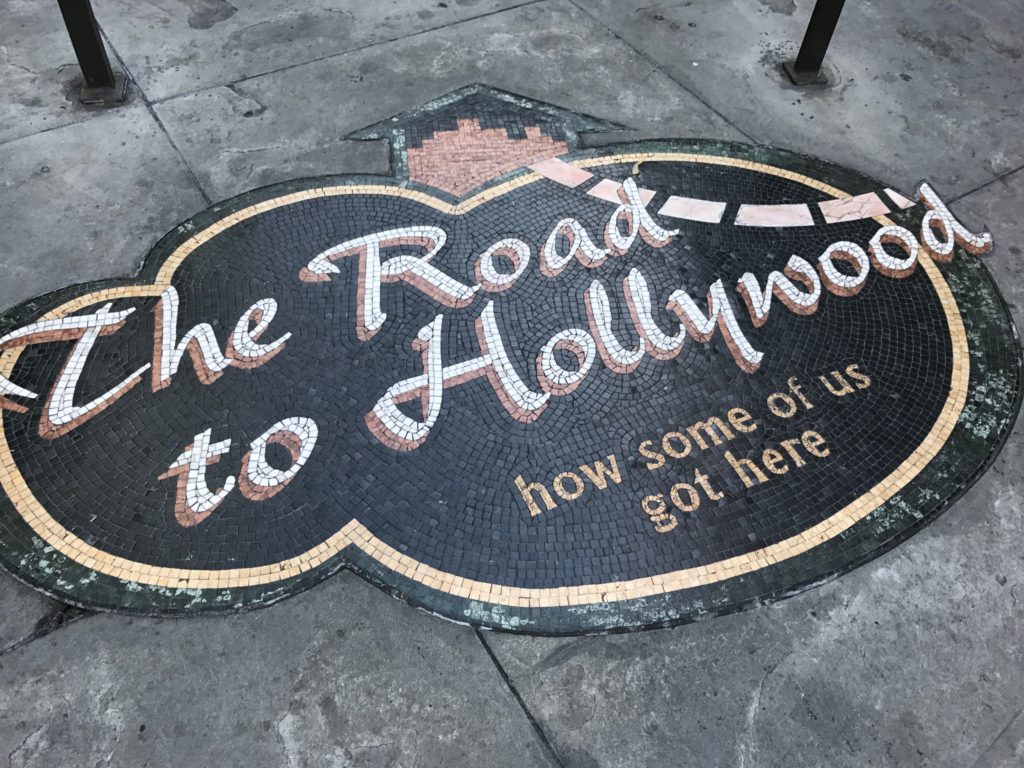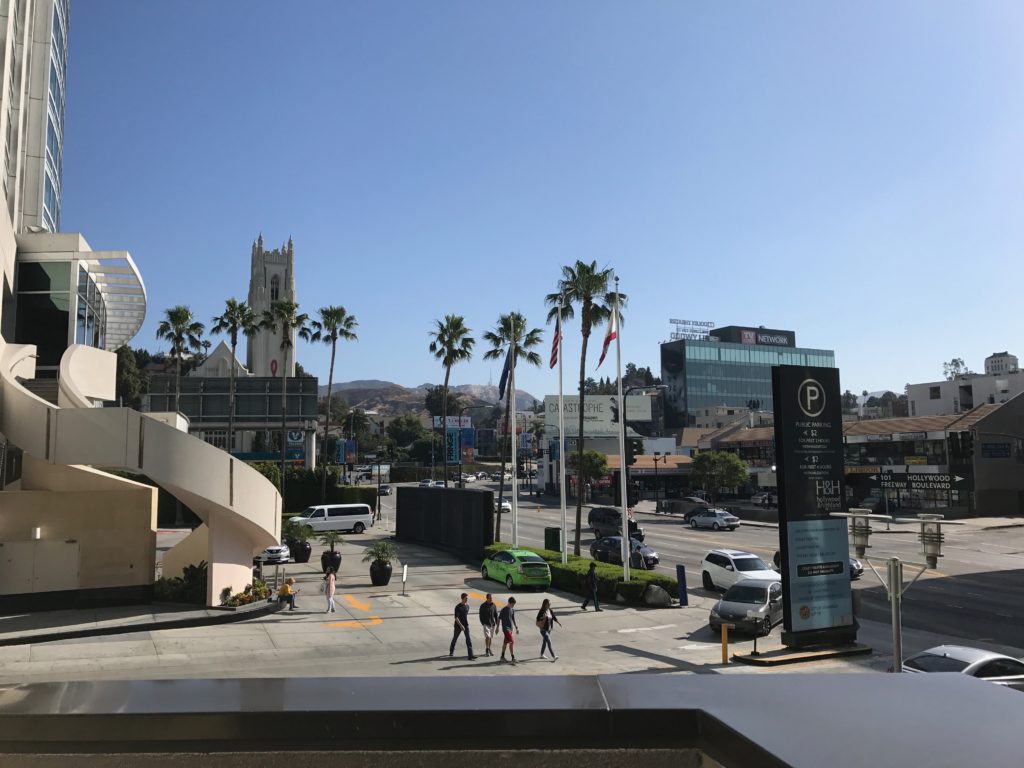 Hollywood hills
Although there are some other attractions on Hollywood boulevard; Ripley's, the wax museum, etc… we decided to head off for a drive in the Hollywood hills. We started driving on the curviest roads I've ever seen in America – it looked mental on the Sat Nav map but the houses were amazing!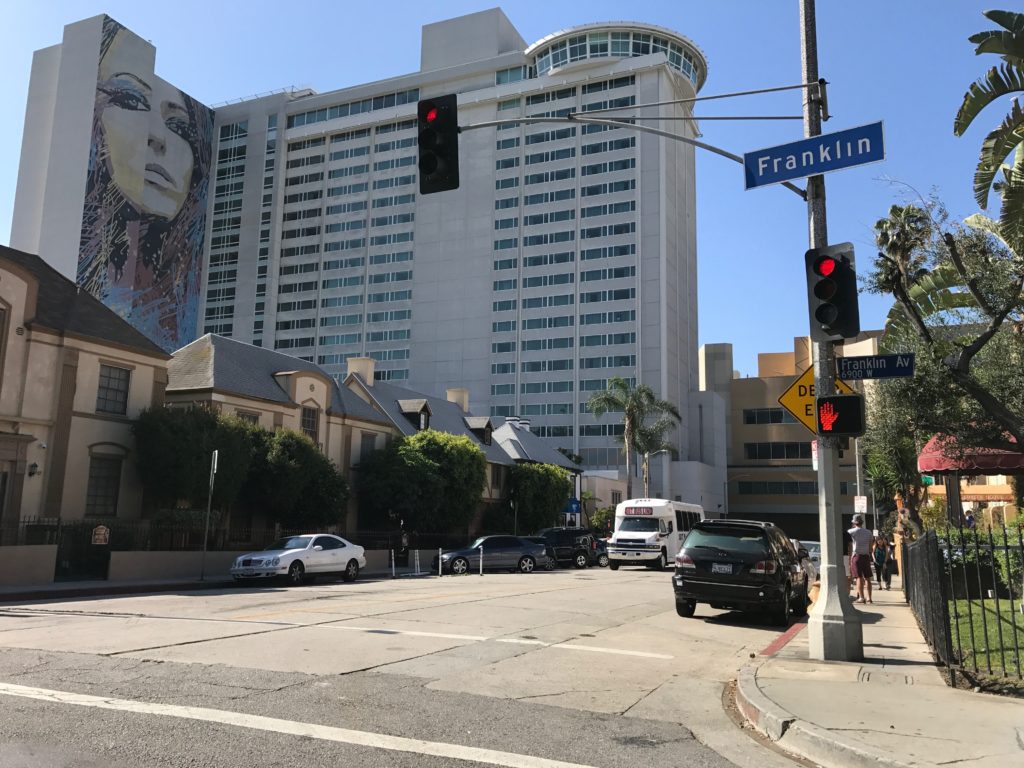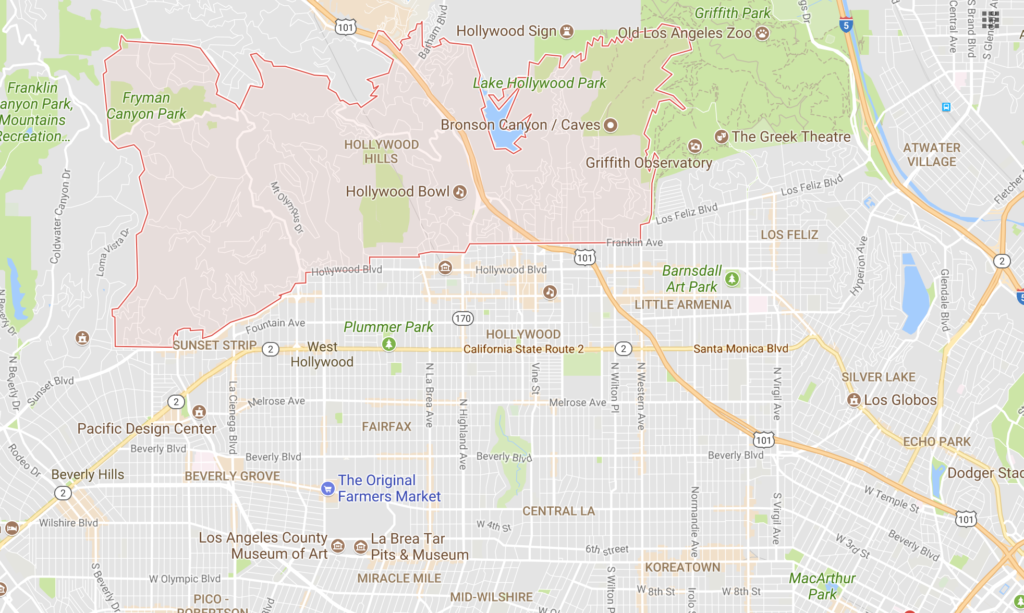 Lunch with a view of THE sign – you have to have brunch @ Mama Shelter!
After driving round the Hollywood hills and going on an unexpected, slightly stressful trek (which you can read about here: Trekking Runyon Canyon in a dress (epic traveller fail!)), we came back to Hollywood for lunch. Rob had done his research and found an amazing rooftop bar with view of the Hollywood sign: See reviews here. The food and vibe at Mama was amazing; we shared nachos and white bean hummus whilst relaxing under the umbrellas with that view: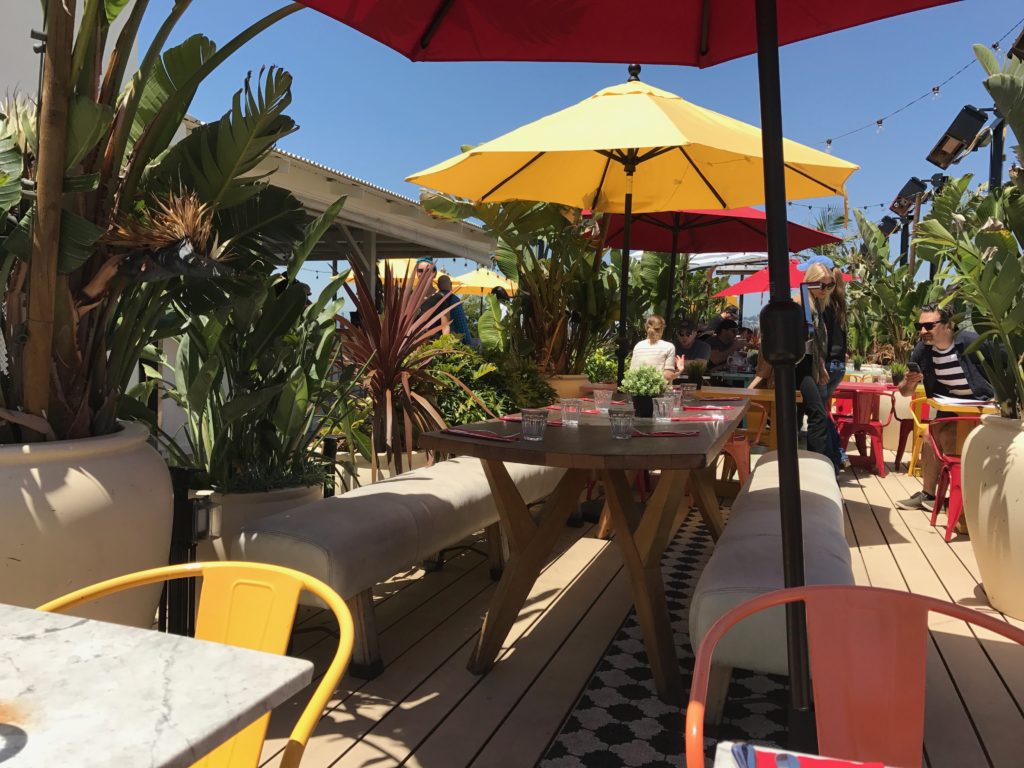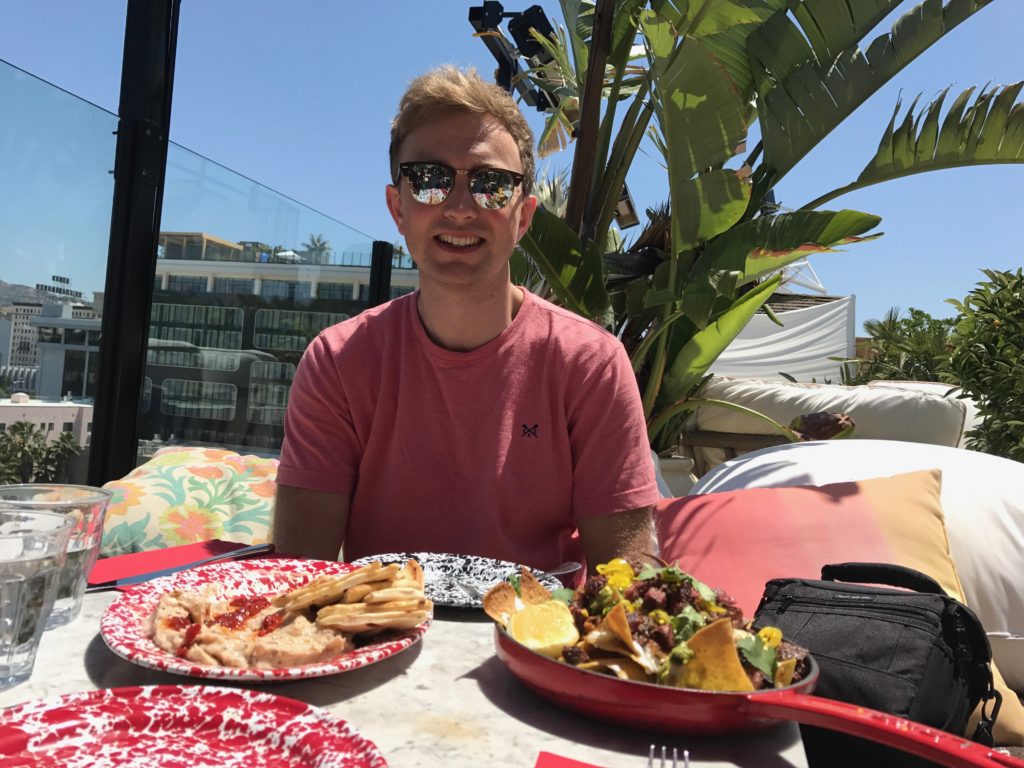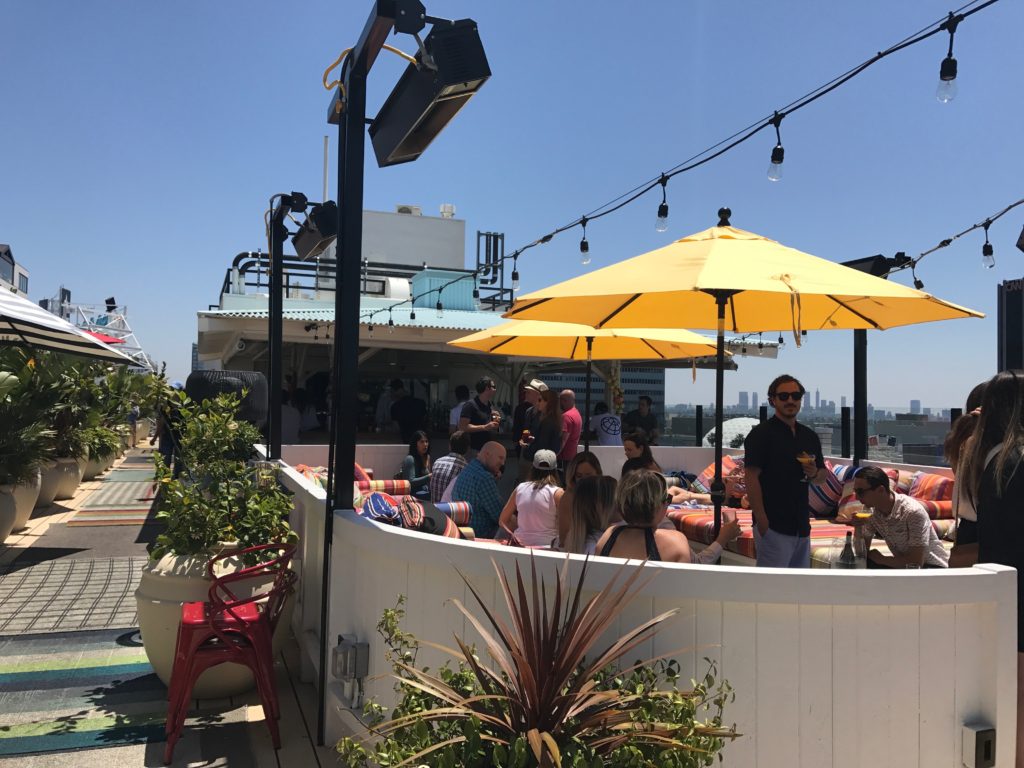 Griffith's observatory
Also up this end of Los Angeles is the Griffith's observatory. We chose a ridiculously busy time to visit (Bank Holiday Sunday), so couldn't get a parking space. However, this fleeting drive-by was enough to persuade us to return the following day to see the amazing views over LA (that trek I previously mention… turns out it wasn't worth doing!)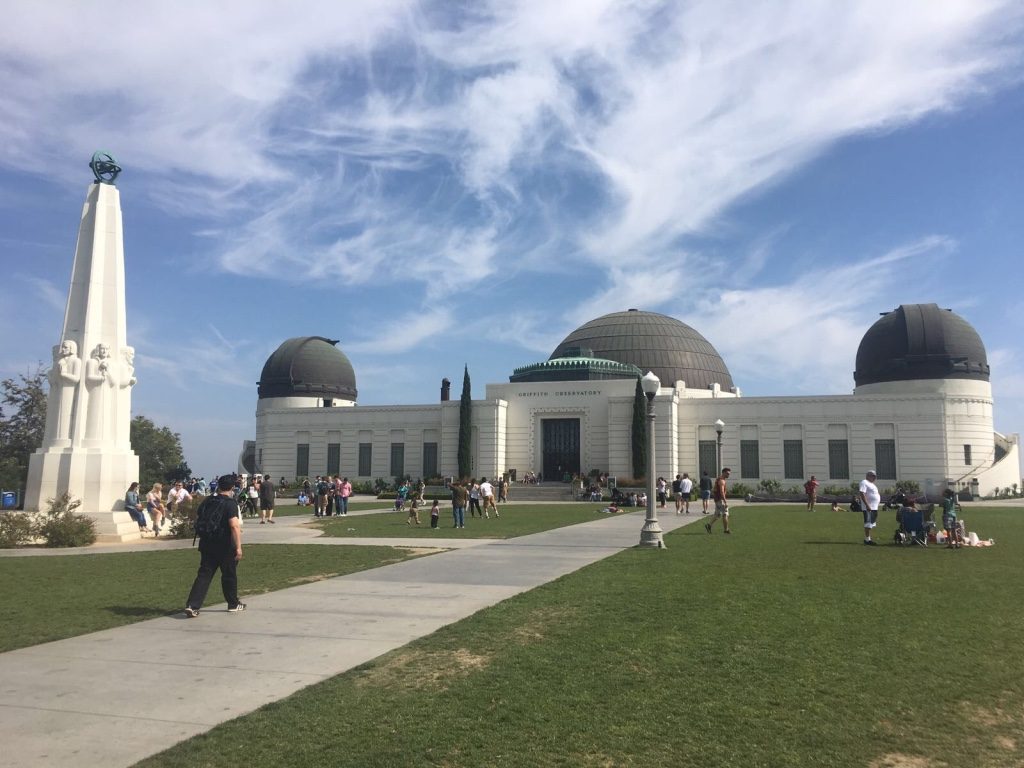 This place has THE best views and was also the best place to see the Hollywood sign. Unfortunately, on Monday's the observatory itself is closed, so even the following day we could only explore the outside, but the views were incredible and definitely worth the re-visit! Do not pay for parking here. There are plenty of free spaces down the hill with only a short walk to the top so don't bother driving right up to pay 4$.