The countryside in the Brecon Beacons is absolutely stunning and being less than a 2hr drive from Bristol, we should really go more often! Our last trip was around a year ago to the waterfalls and at the first sight of Spring, I couldn't contain Rob's excitement to go exploring again! There are a lots of great spots to go walking in the Brecons Beacons and this latest trip led us to the highest point; Pen y fan.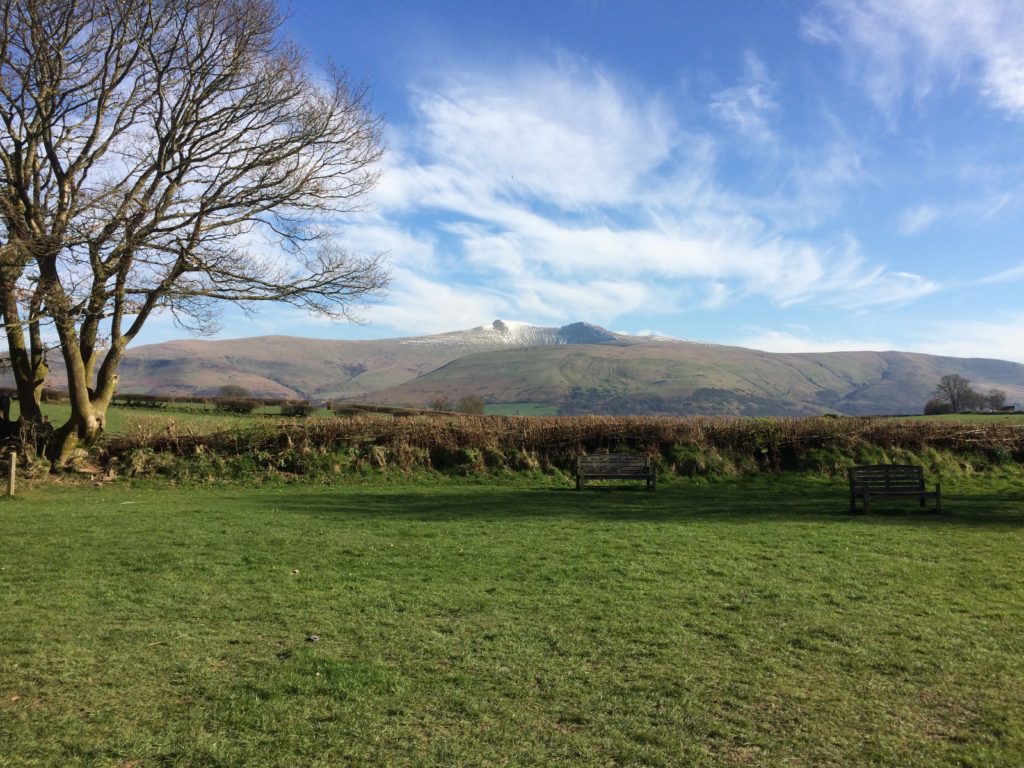 We've climbed Pen y fan once before in bad weather, so it only seemed right to come back and see the view from the top (without sheltering from the rain, behind a rock, with a sheep!!) The car park was heaving as usual, but lots of people had parked on the grass verge, so we did the same and started our ascent.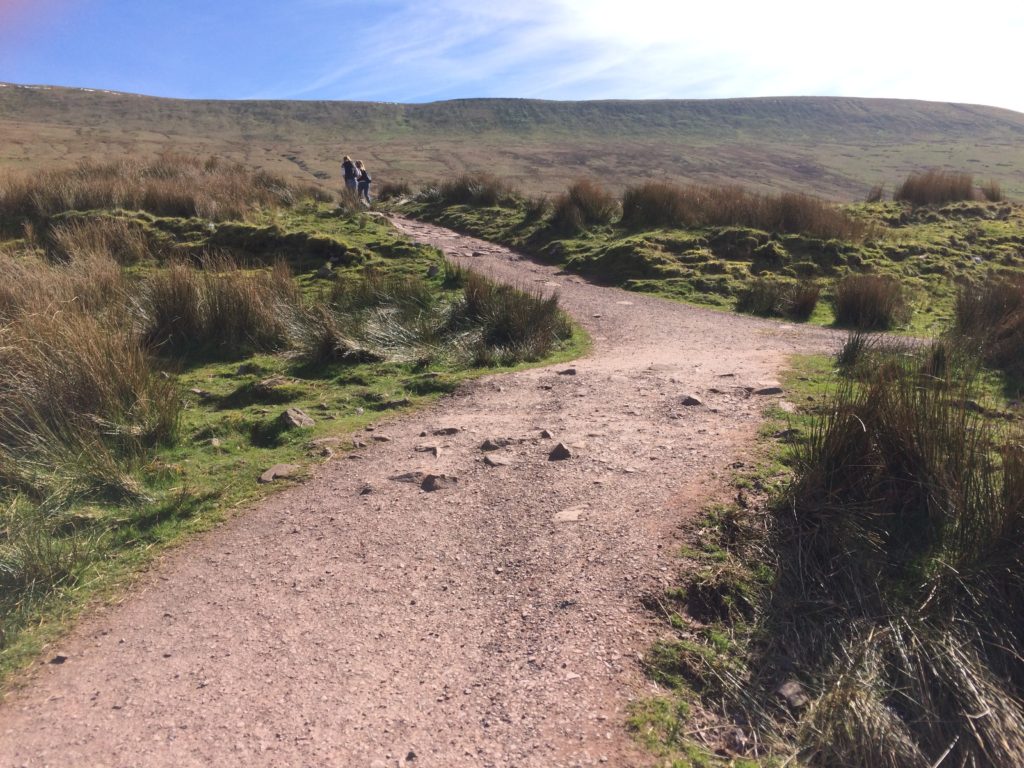 The walk is a constant uphill but the paths are man made and it is a popular walk for people of all ages… you're never too old to climb a mountain! Near the top was ridiculously windy; the dogs were going crazy and parents were holding onto their children tightly! But the actual peak was more sheltered and lots of walkers had stopped to take photos of the incredible views! There really are no words; I could've stayed just admiring the Welsh countryside for hours, but it was pretty cold so we had to keep moving!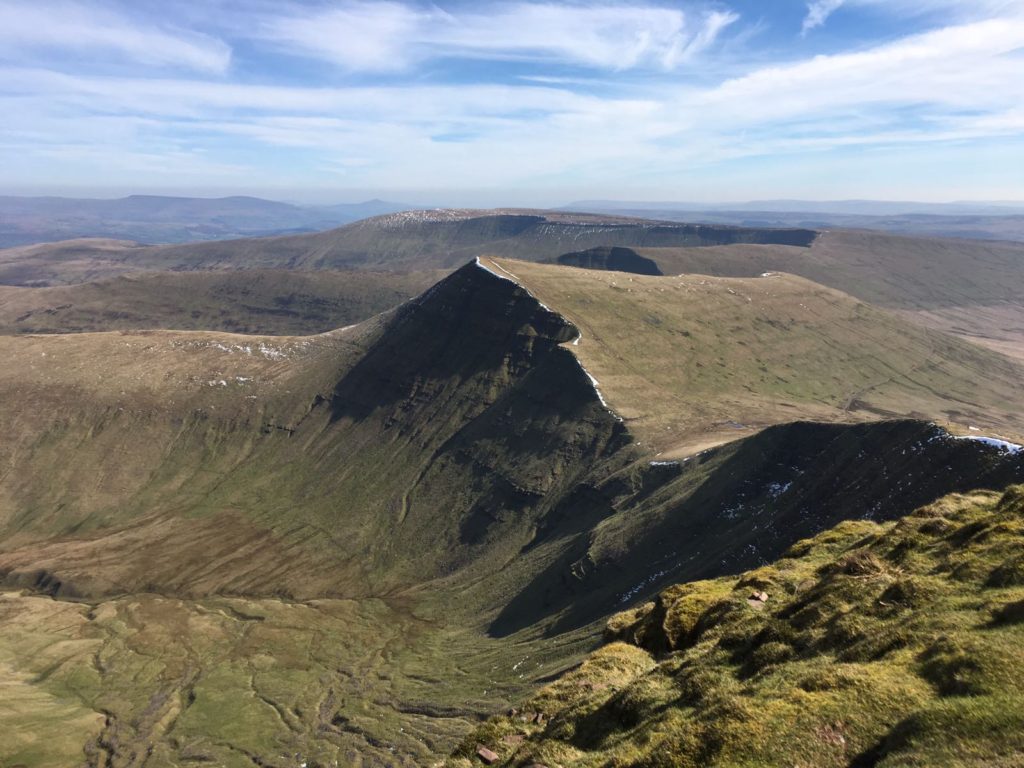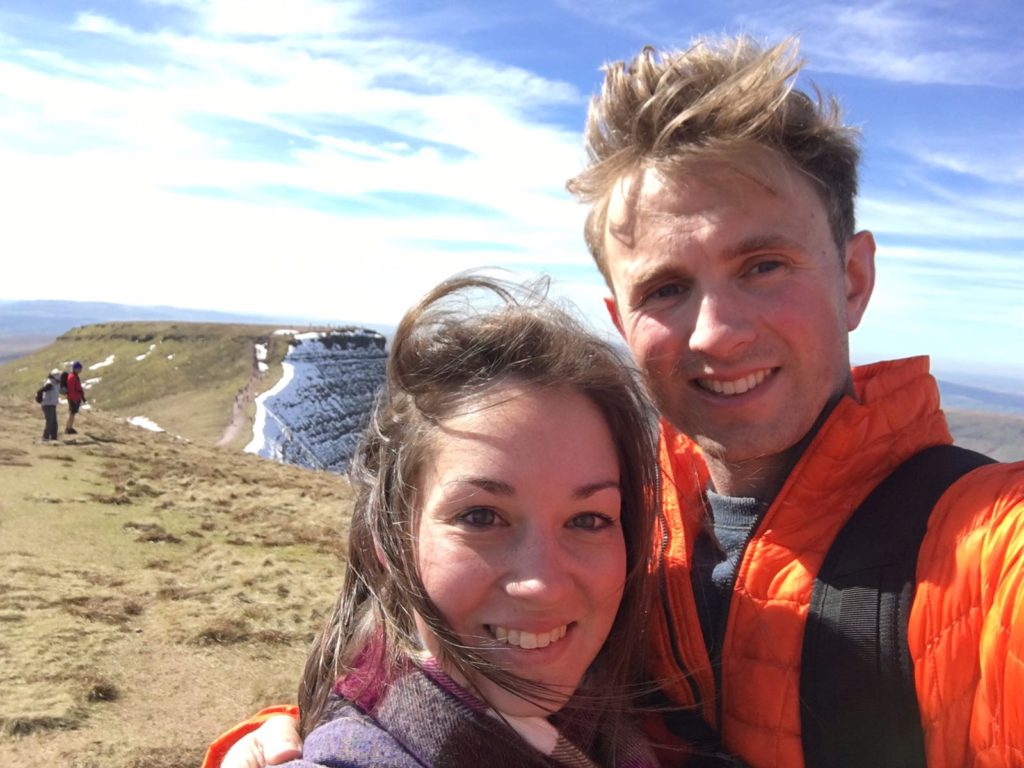 At the top, we noticed there were some alternative ways to get to the top of Pen y fan which weren't so busy. We'll try and check one of these out next time. Theres a lovely loop at the top which makes you feel like you've climbed 2 peaks and the views are great from both. We were so shocked to find snow at the top but I suppose it is a mountain!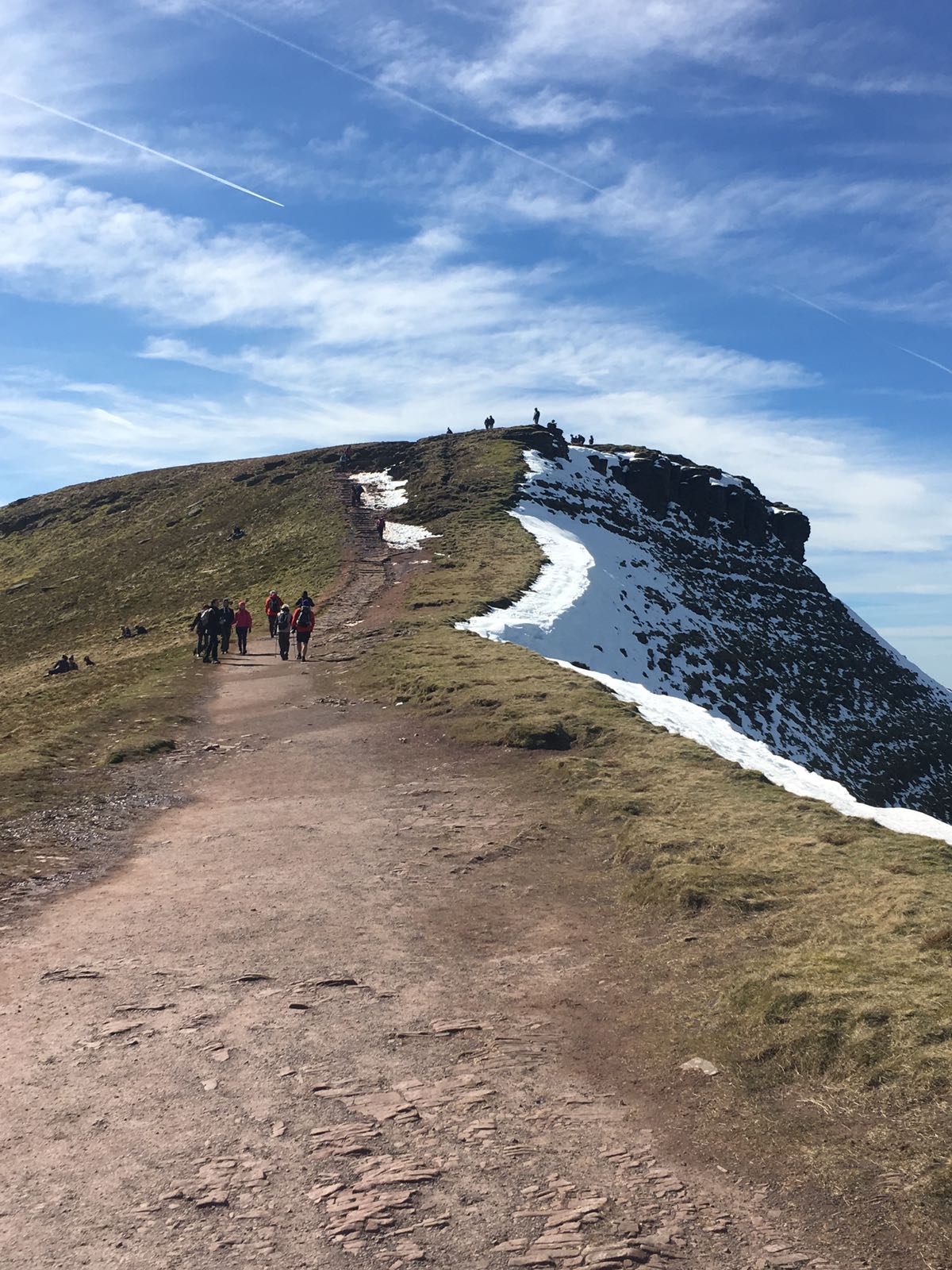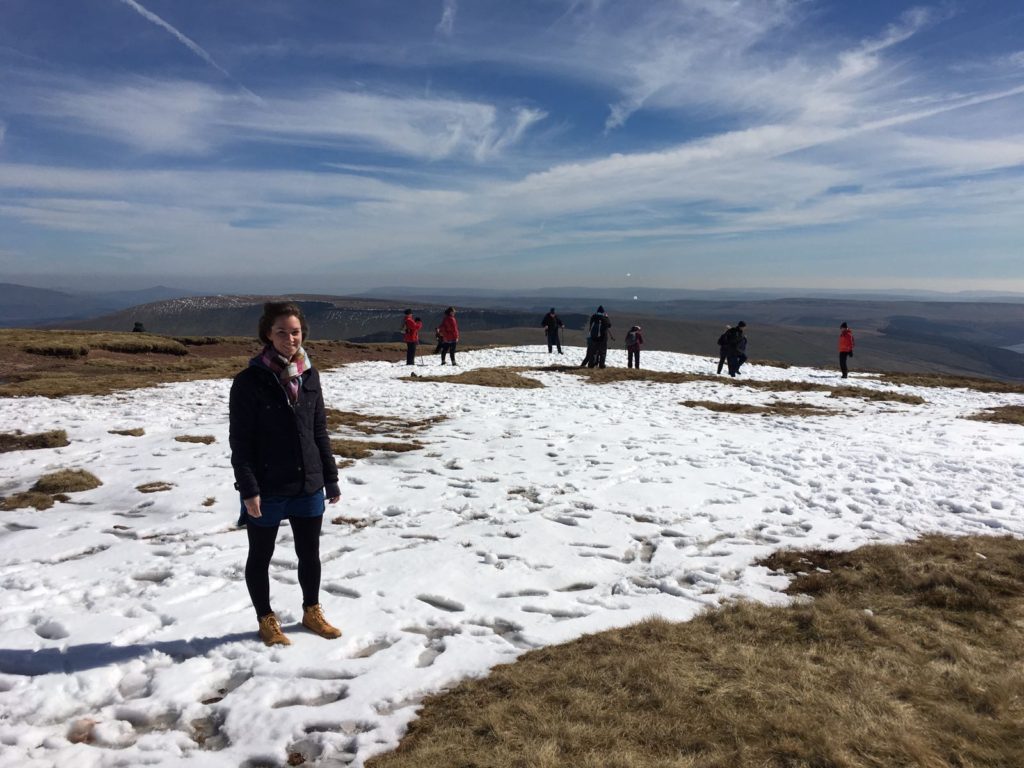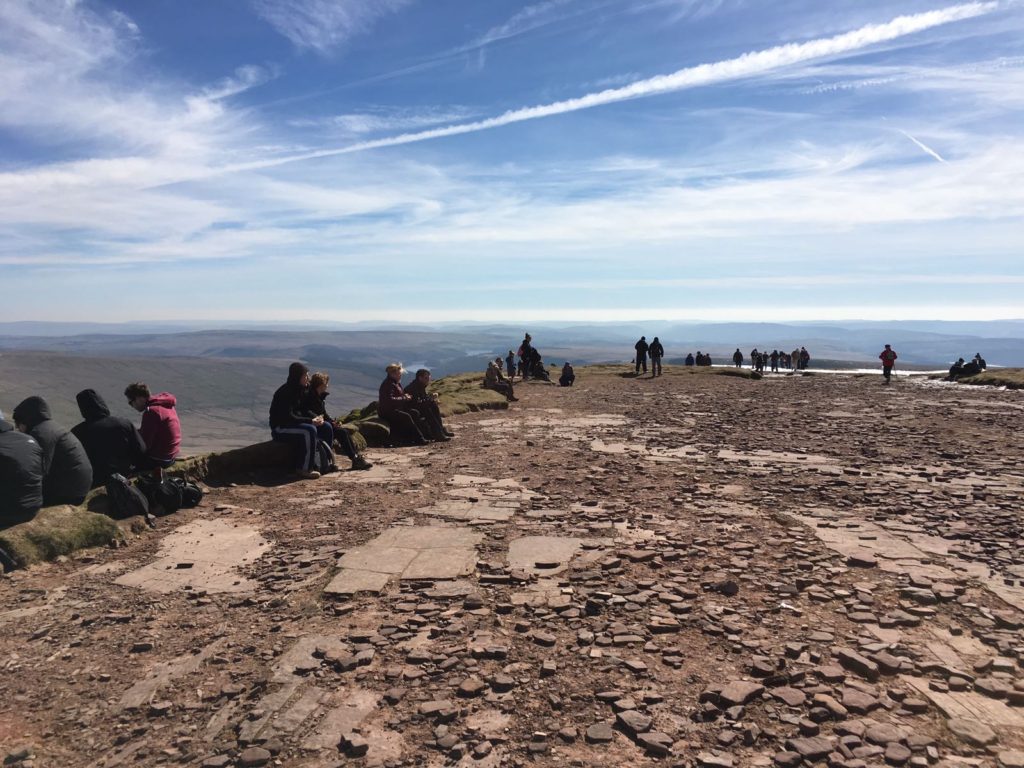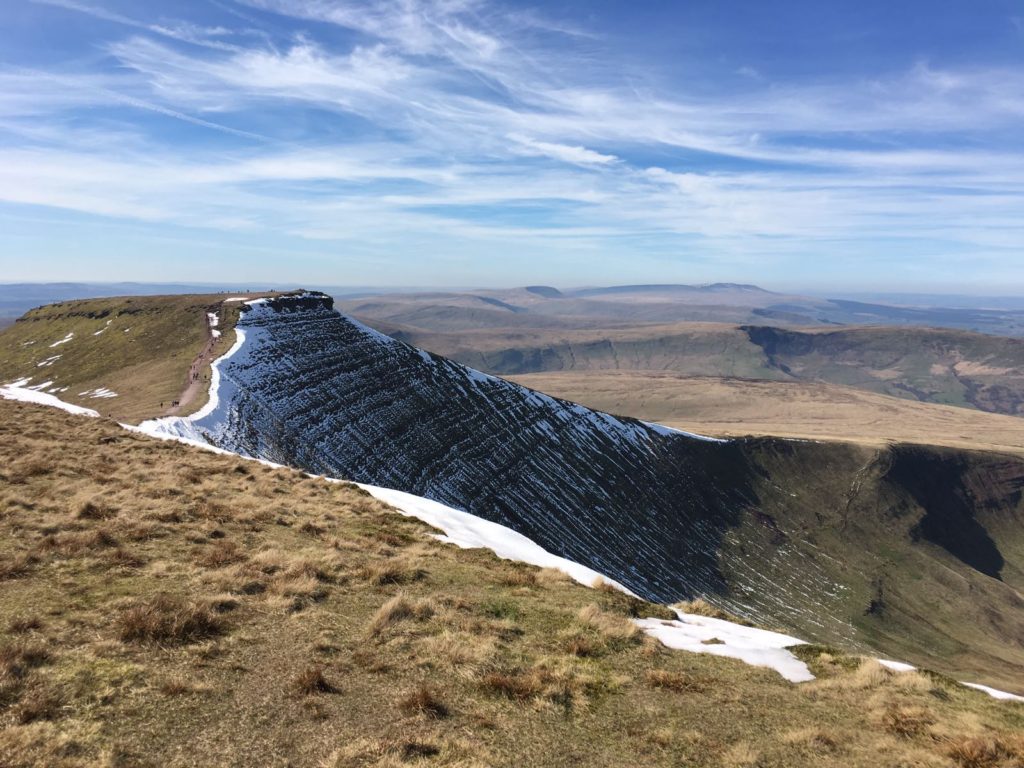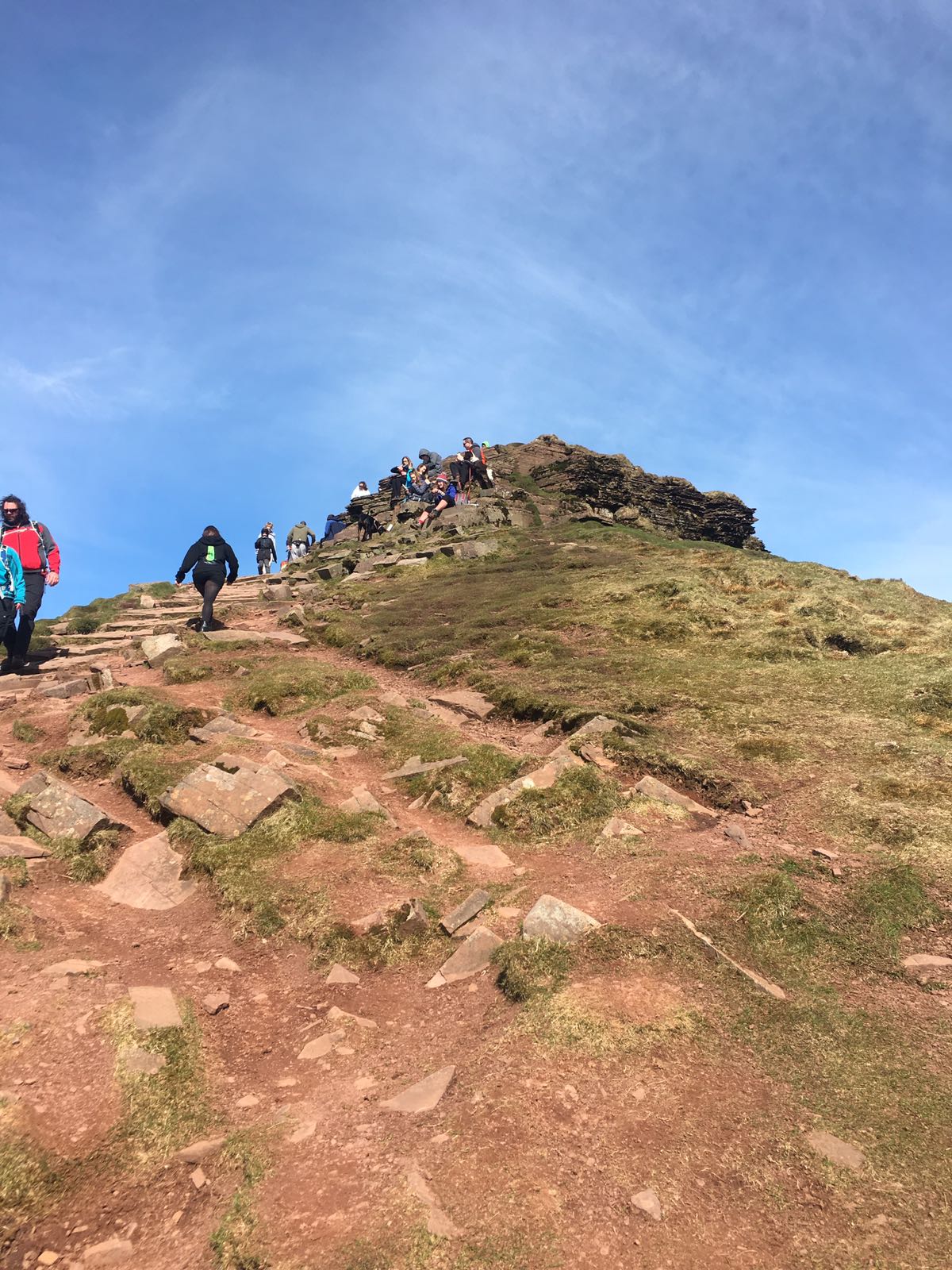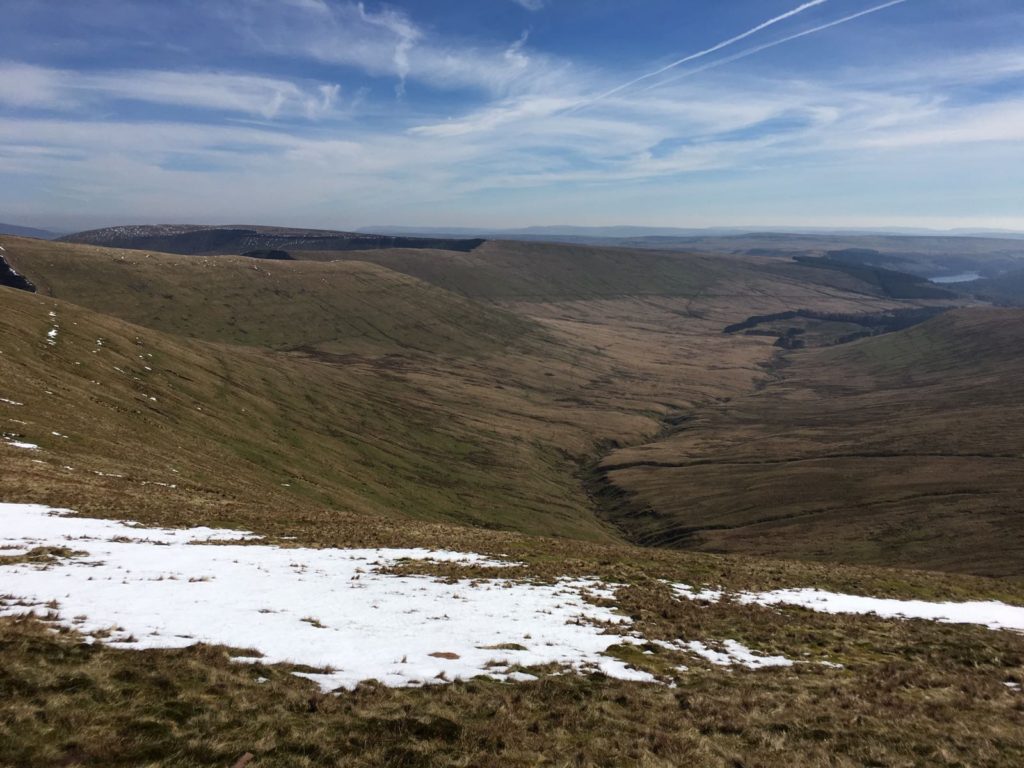 The descent certainly works different muscles, but it does feel quite nice walking down past everyone huffing and puffing on their way up! Most people seemed to spend around 1.5hours at Pen y fan so there is definitely time to explore other areas. This trip we went for a lovely drive through the beacons, flying the drone in secluded spots with a great view of the mountain we'd just climbed from the National Trust visitor centre.