We hadn't planned a visit to Universal studios but after hanging out in Hollywood for a couple of days, it only felt right to go and check out where some of the classics were filmed (and I love  good theme park)! We bought our tickets at 6:30AM in the morning, but the tickets took 2 hours to email through so I was starting to panic a bit when we were almost there and they still hadn't arrived. Thankfully they did and it was fine to scan them through on our phones rather than having the recommended print out… phew!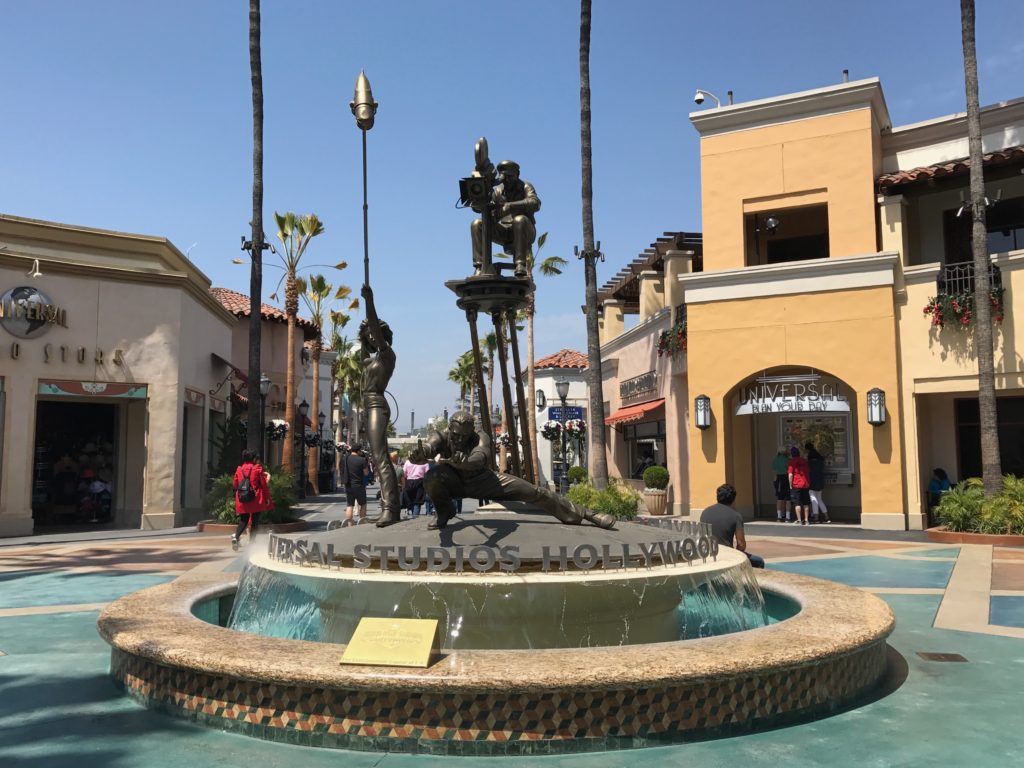 Of course all the grounds and build up was amazing… but The Wizarding World of Harry Potter was one of the main reasons I was so excited to spend a day at Universal studios Hollywood and I was not disappointed! We benefitted from early admission into the incredible Hogsmeade village as Harry Potter World opens at 9AM before general admission to the rest of the park at 10AM. We were pretty lucky to enjoy this before the crowds arrived, as it doesn't seem to be common knowledge yet that this early entry is available to everyone.
Ok, geek alert… but my breath was totally taken away seeing Hogsmeade for the first time as it did feel just like in the movies! The guard by the Hogwarts express tipped his hat to us as we passed and the butterbeer was already in full flow! It was amazing seeing all the shops, but of course, the best part was Hogwarts!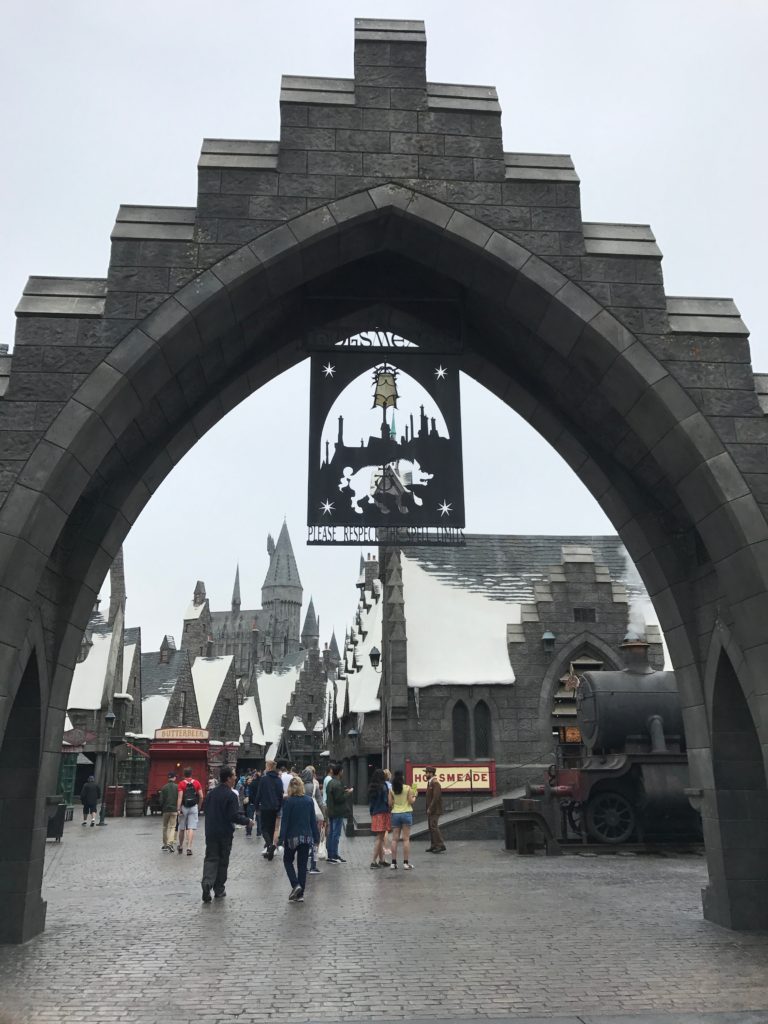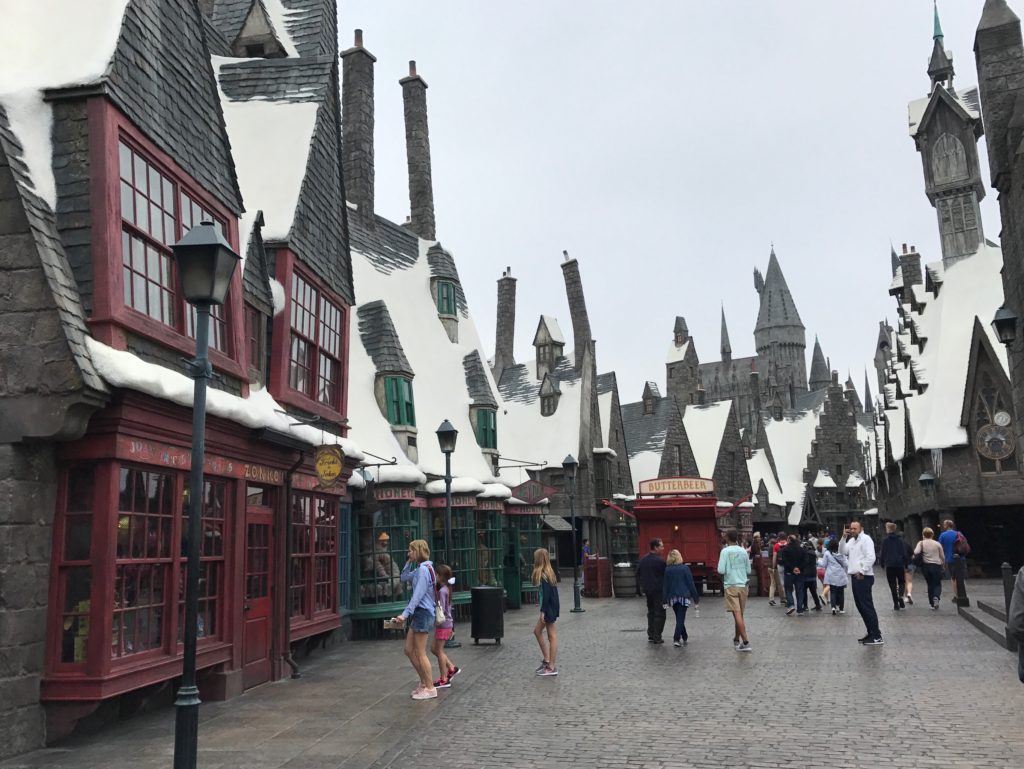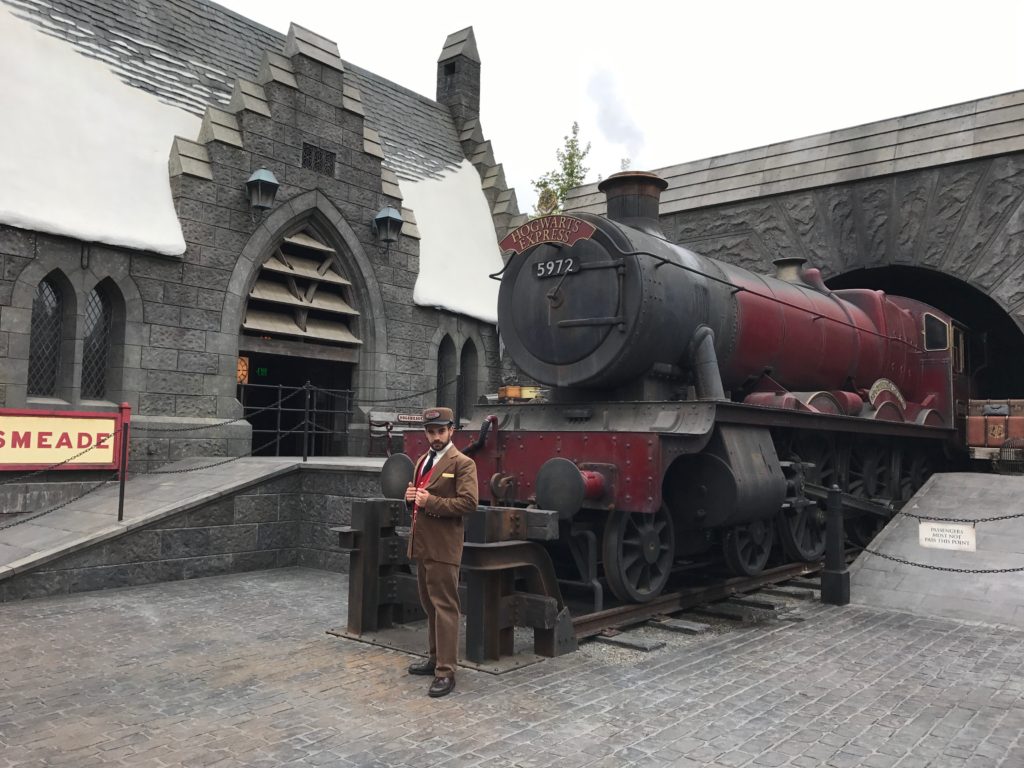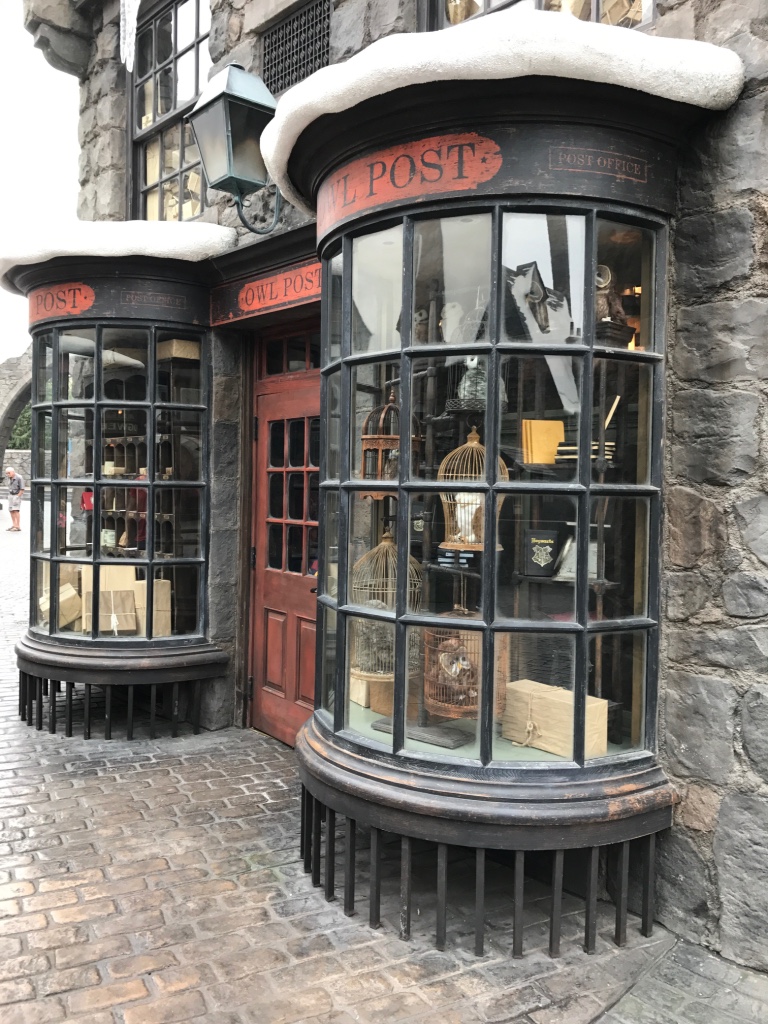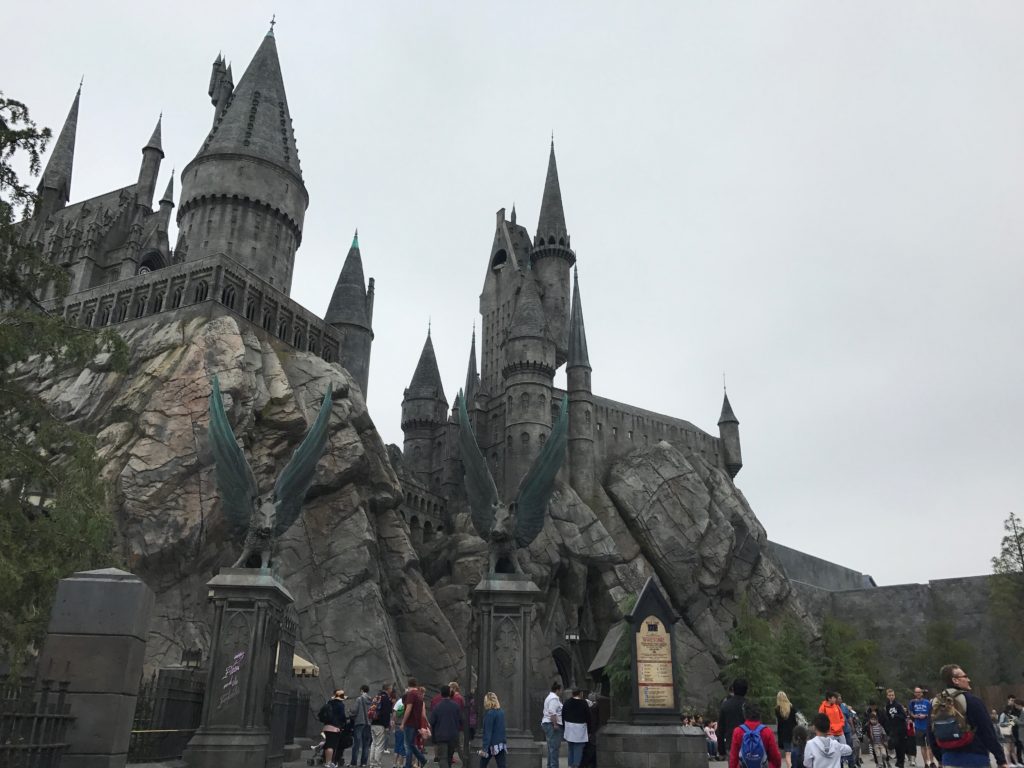 The castle is huge and we were excited to head inside for our first 4D ride "Harry Potter and the Forbidden Journey". The queue was just magical with loads of added extras that you'd expect in Hogwarts. For me, this was better than the ride itself, which (for the first time in my life) made me feel queasy! I normally LOVE theme park rides but the motion was more like a simulator and almost too realistic. Safe to say, I hope I never ride a broomstick again! We only had to queue for around 15 minutes, so it was definitely worth doing this ride first as the queues can really build up with it being Universal's newest attraction.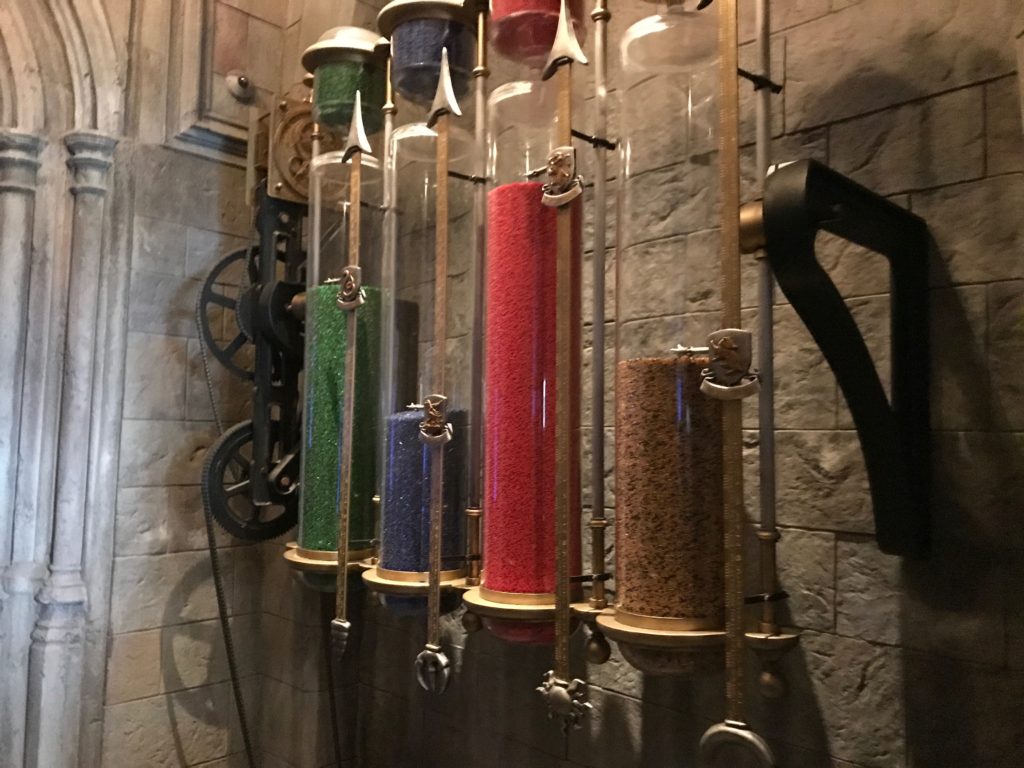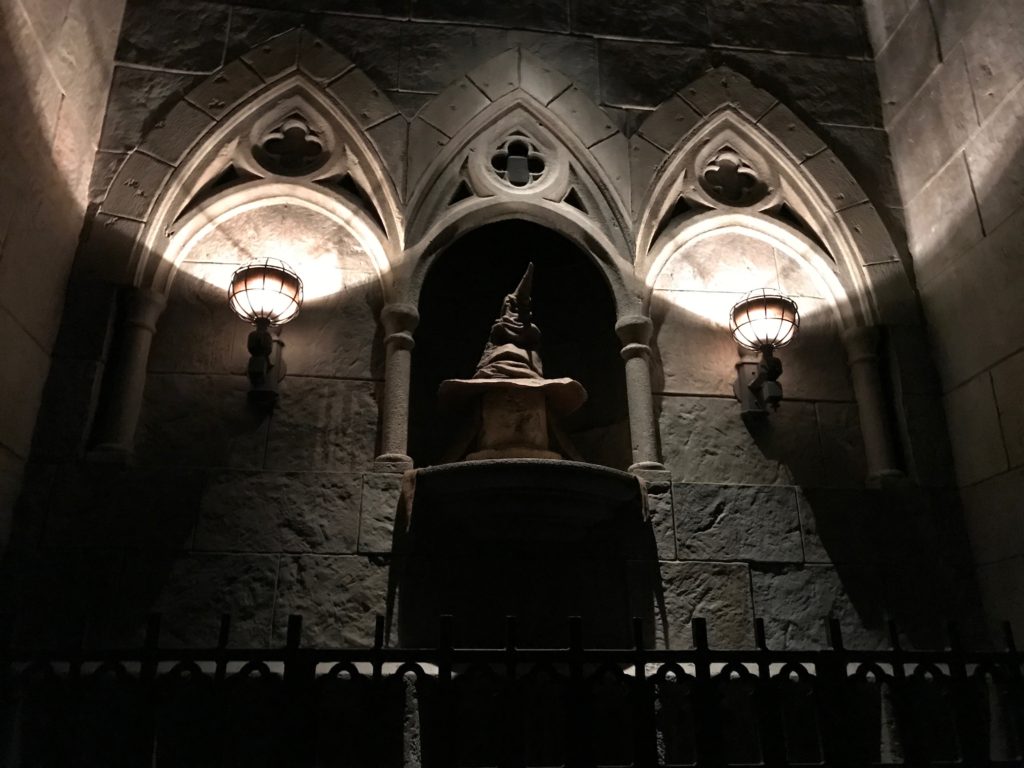 Flight of the Hippogriff is the only other ride in the Wizarding World, it was VERY short and I would only queue for a maximum of 10 minutes for this ride. It was good to see Hagrid's hut though and probably a good first rollercoaster for children.
As it was approaching 10AM, we headed to the Studio Tour next. This is famously one of Universal Hollywood's best attractions. I had previously done a Studio Tour in Orlando, but this one is much longer and there are more TV and film sets to see. It was fascinating to see all the buildings and cars used, along with some of the special effects. We would highly recommend this as there are some great surprises along the way.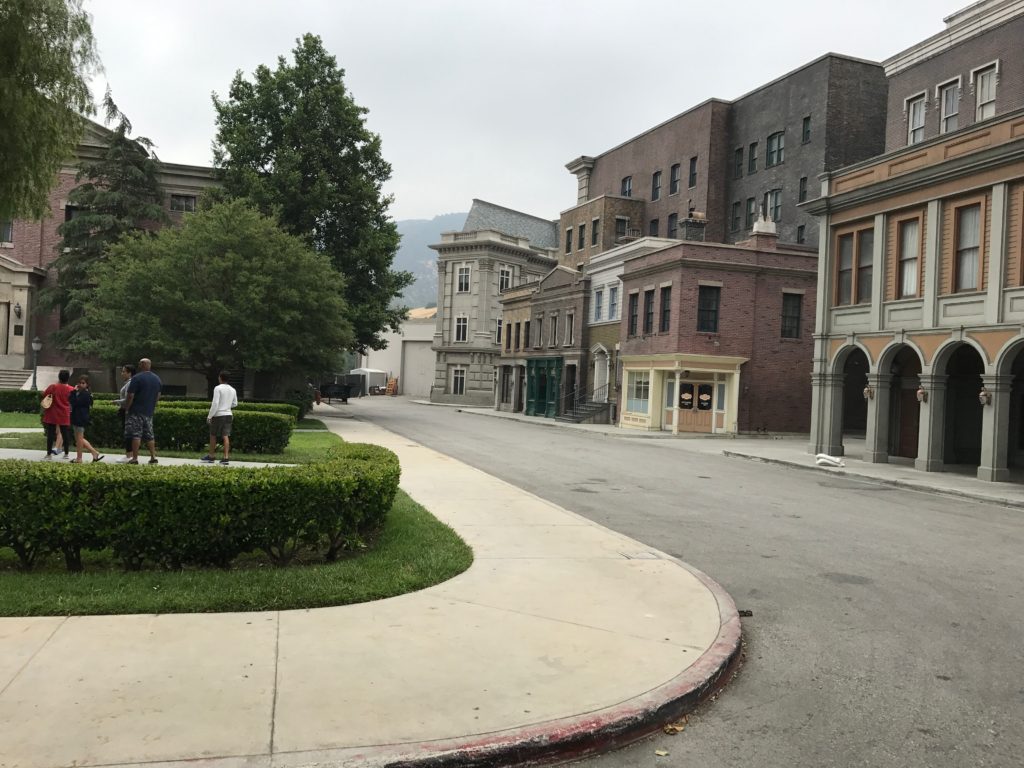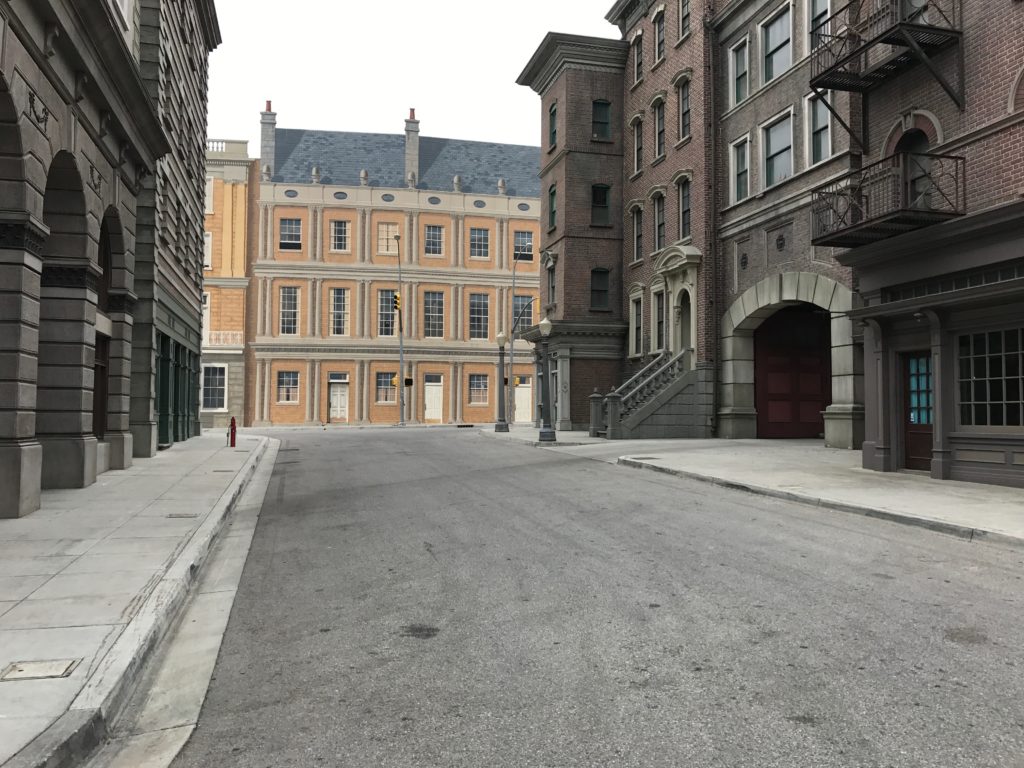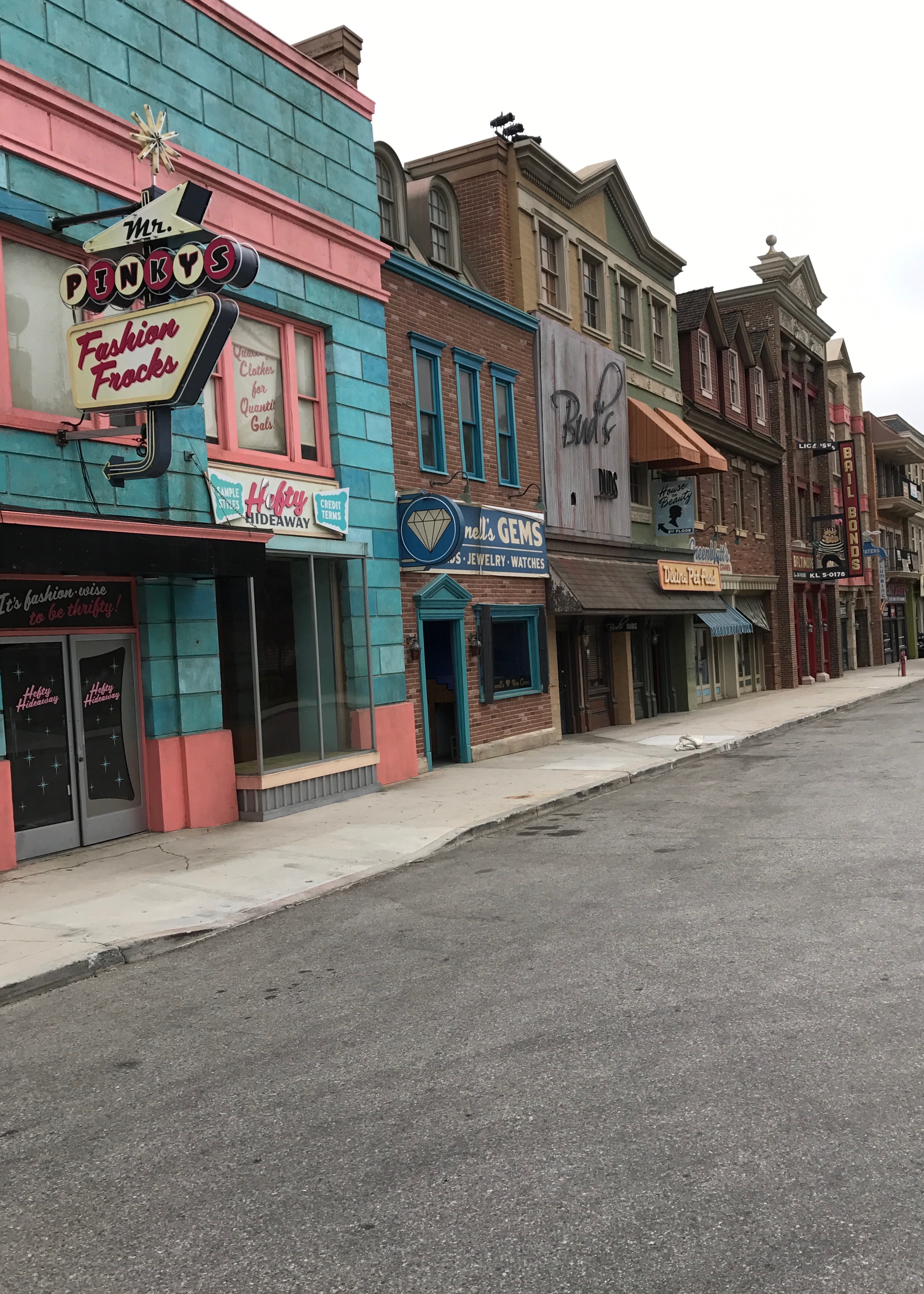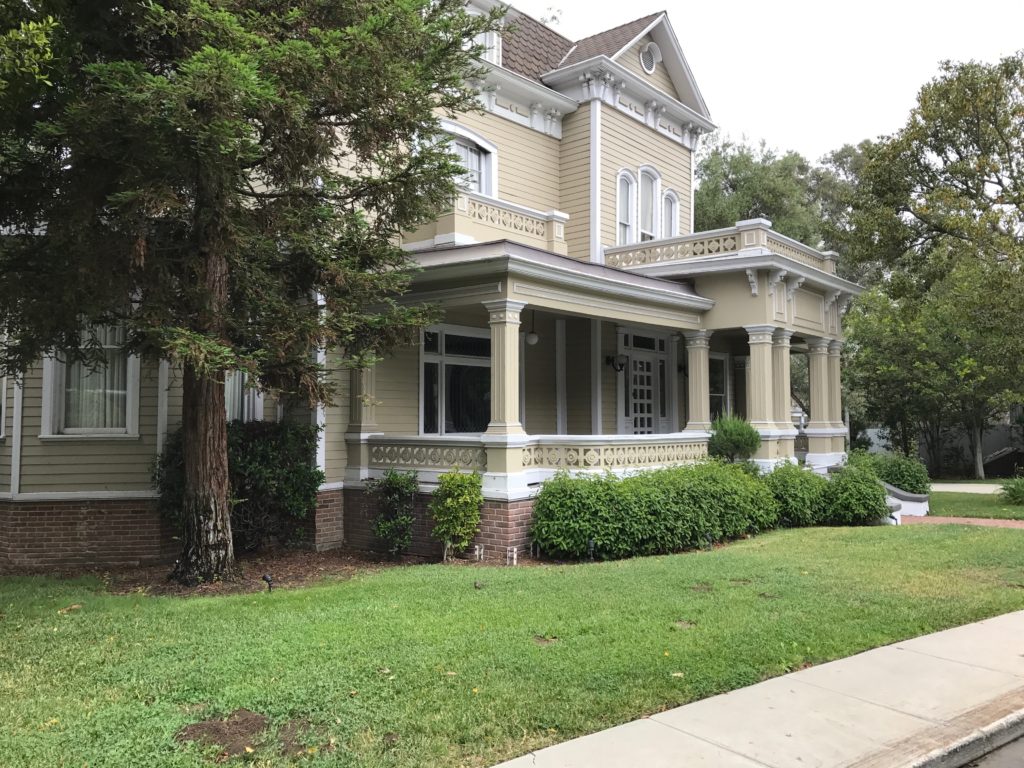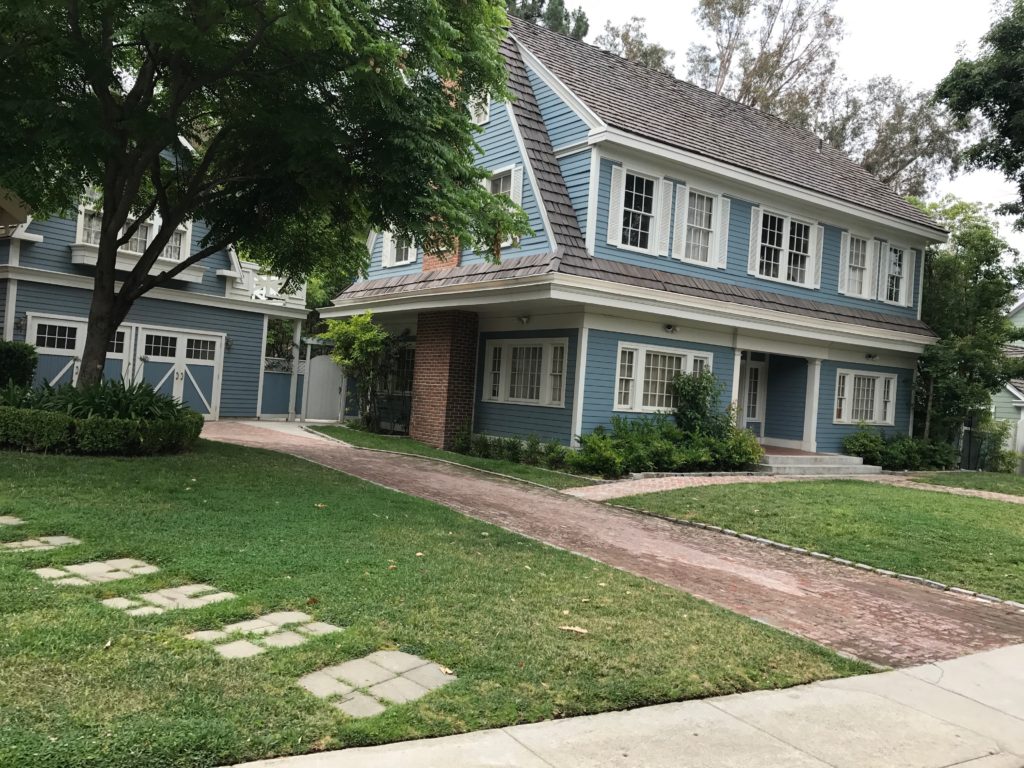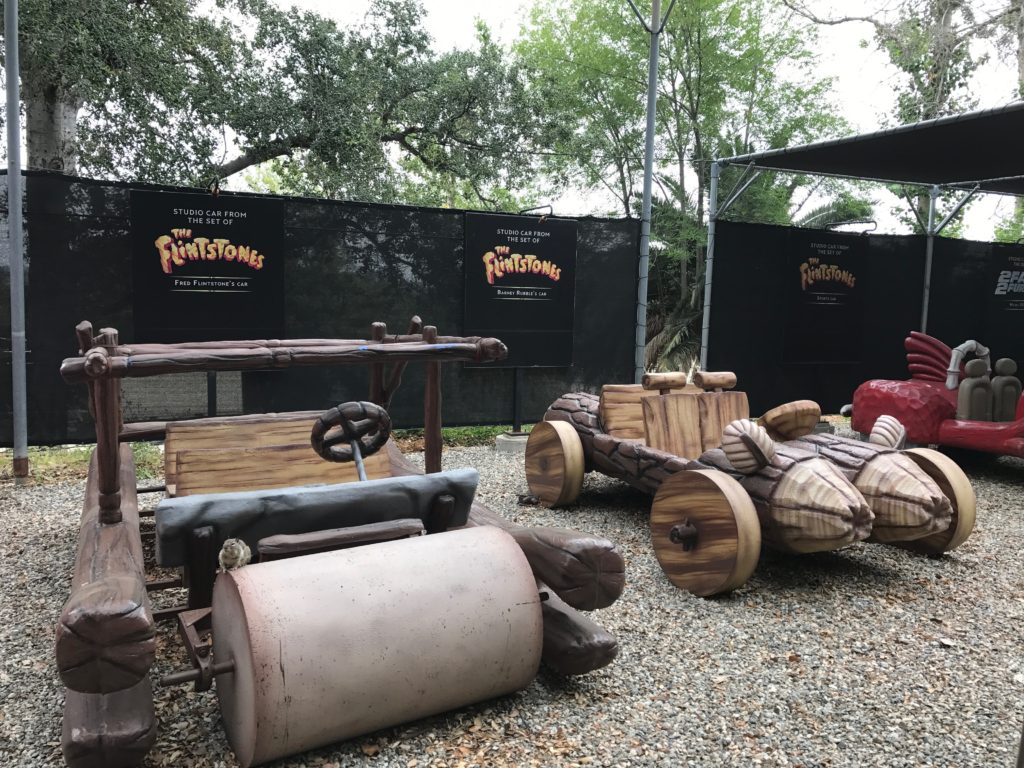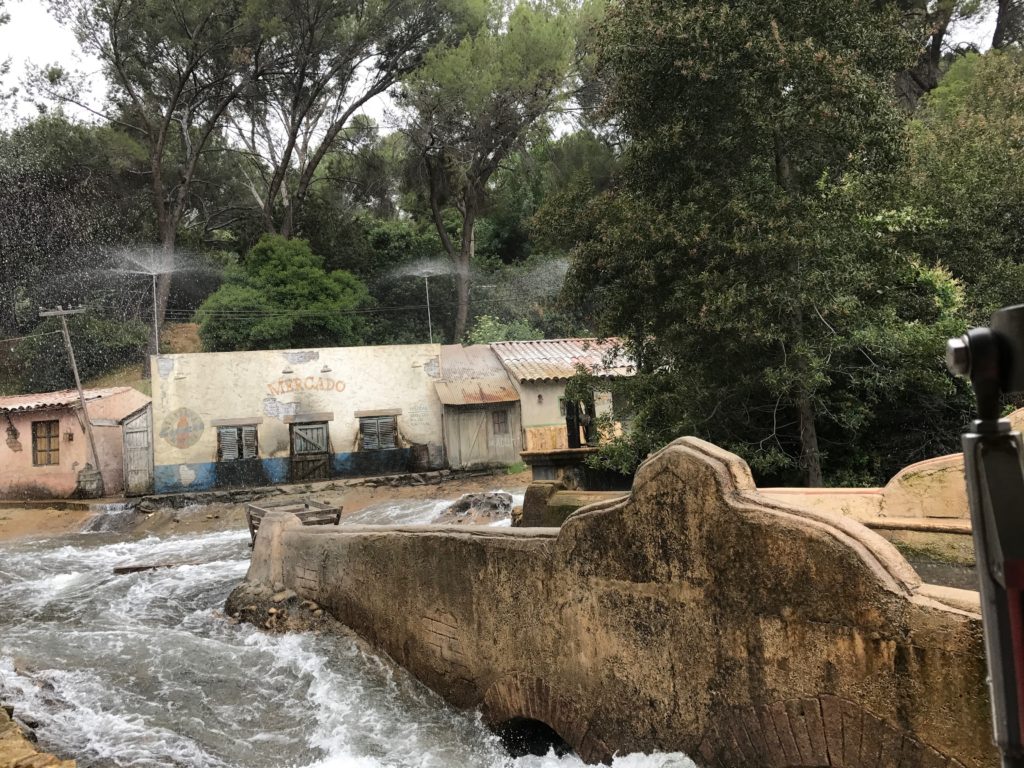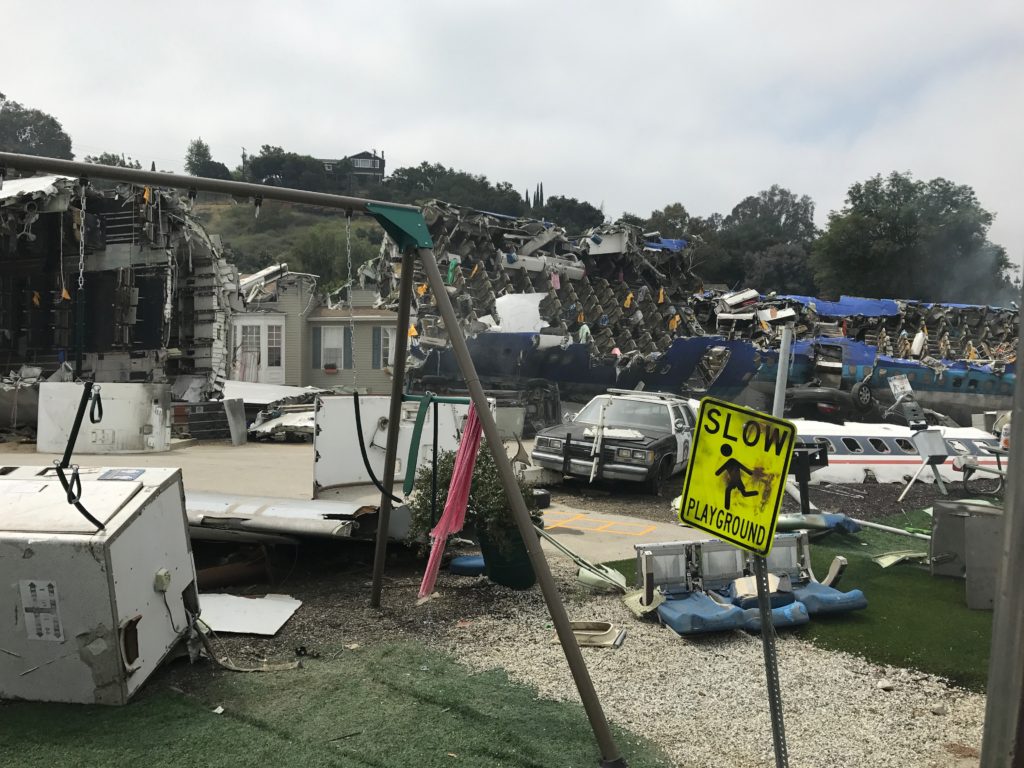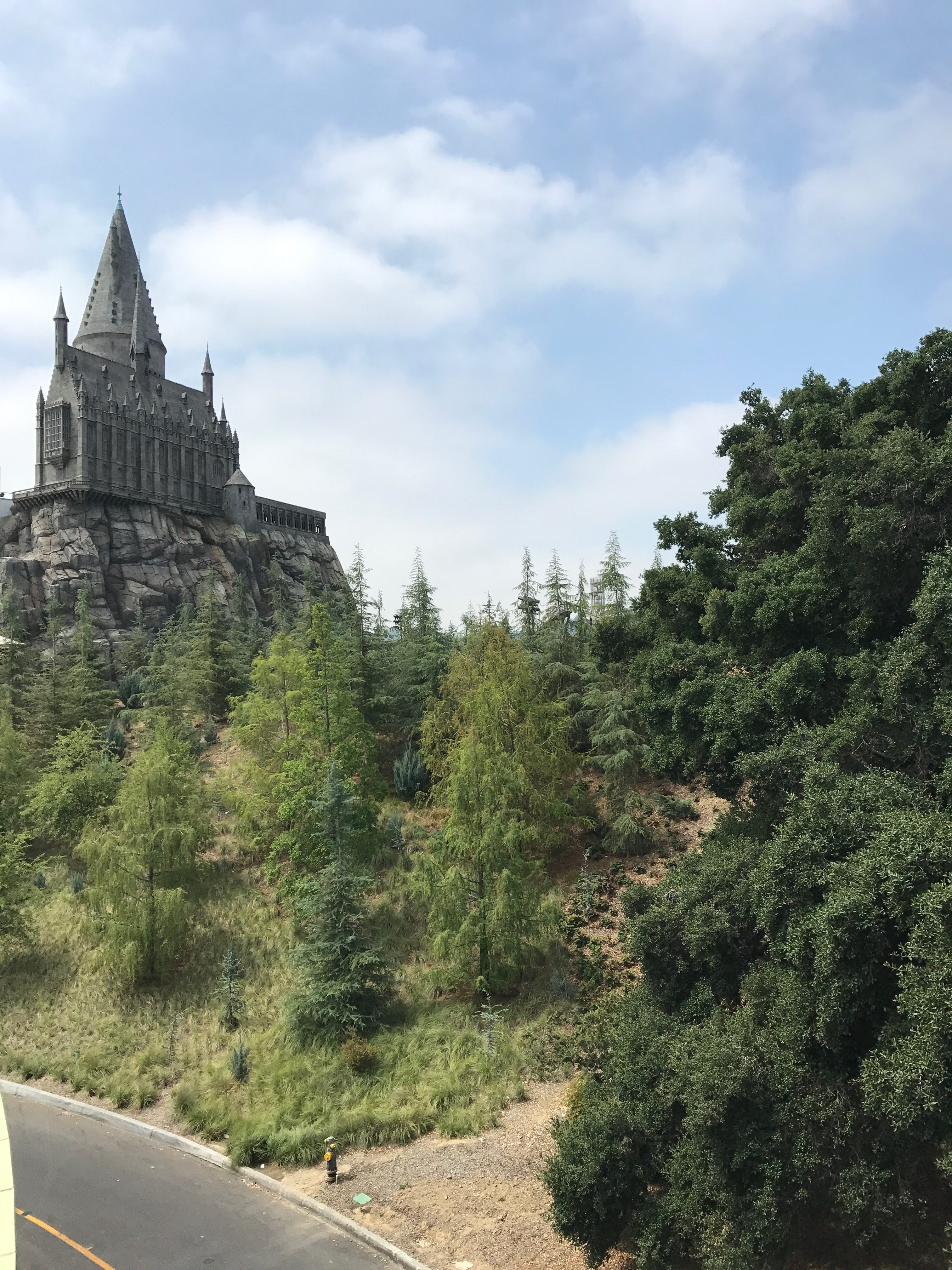 The Universal Studios Hollywood Theme Park is split into two sections with 3 rides being based in the "Lower Lot". Apparently this often gets busier later in the day as people make their way through the park. So we headed there next, down 4 escalators! I really liked the mummy ride and Rob's favourite was the Jurassic park water slide, and we didn't even get very wet! We skipped the transformers 3D ride because we weren't too fussed about any more 3D rides. Unfortunately Universal Hollywood doesn't have that many big rides, especially compared to Orlando. This park is more about the experience and shows.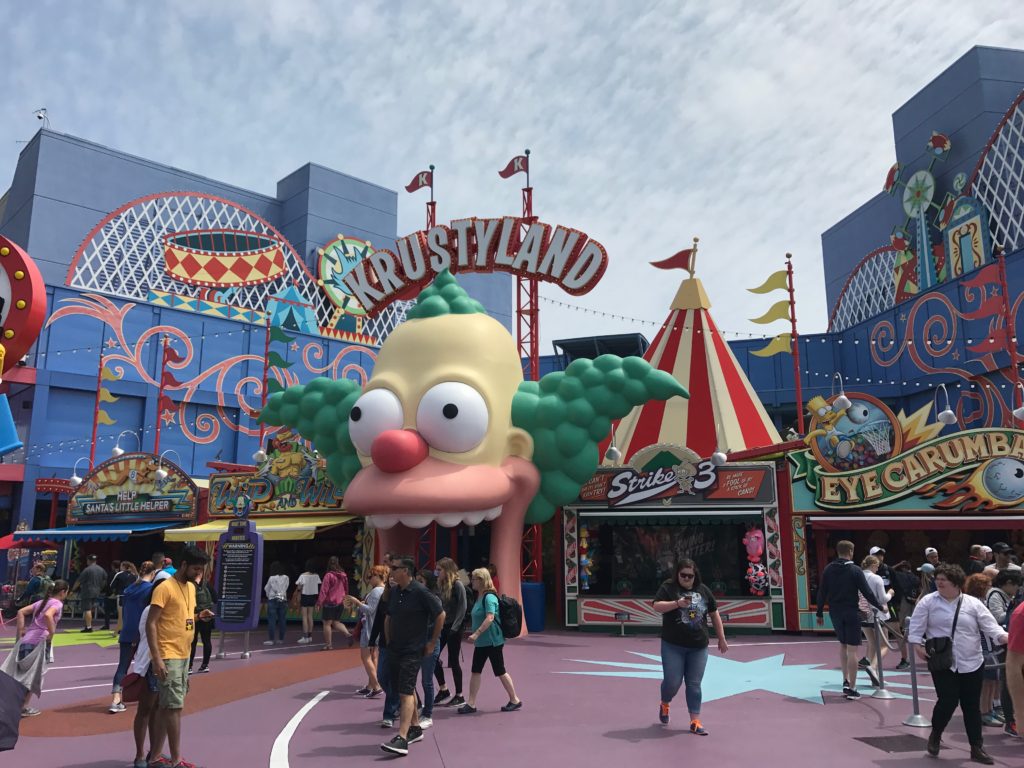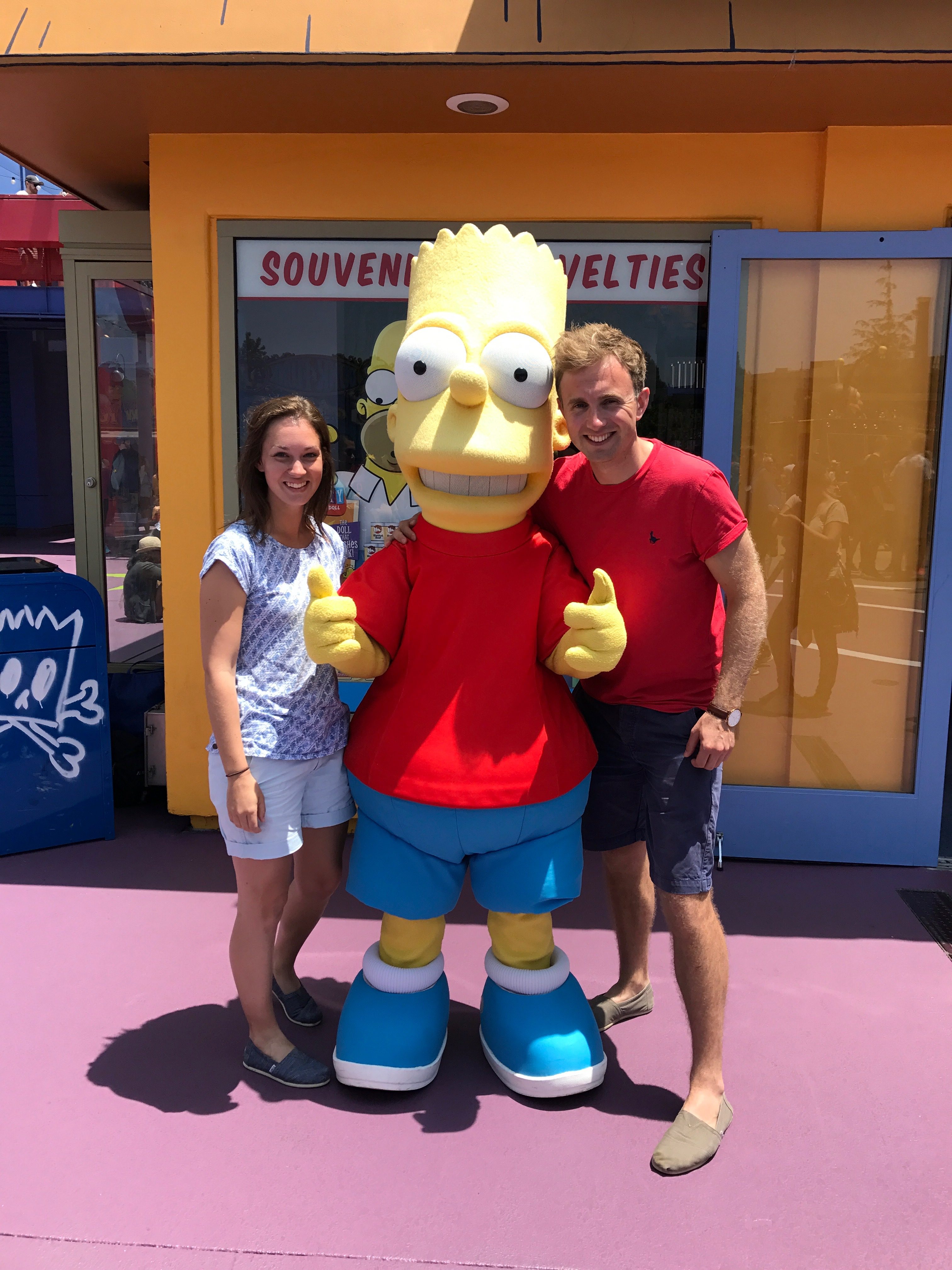 Our next stop was the Waterworld show; this exceeded all expectations and is an absolute must-see! The splash zone seats really are soak zone… you have been warned! The actors really got the crowd fired up before the show… chanting and chucking buckets of water over the audience. The stunts, special effects and action was brilliant. Especially the plane bursting through the wall towards the end, which was totally unexpected!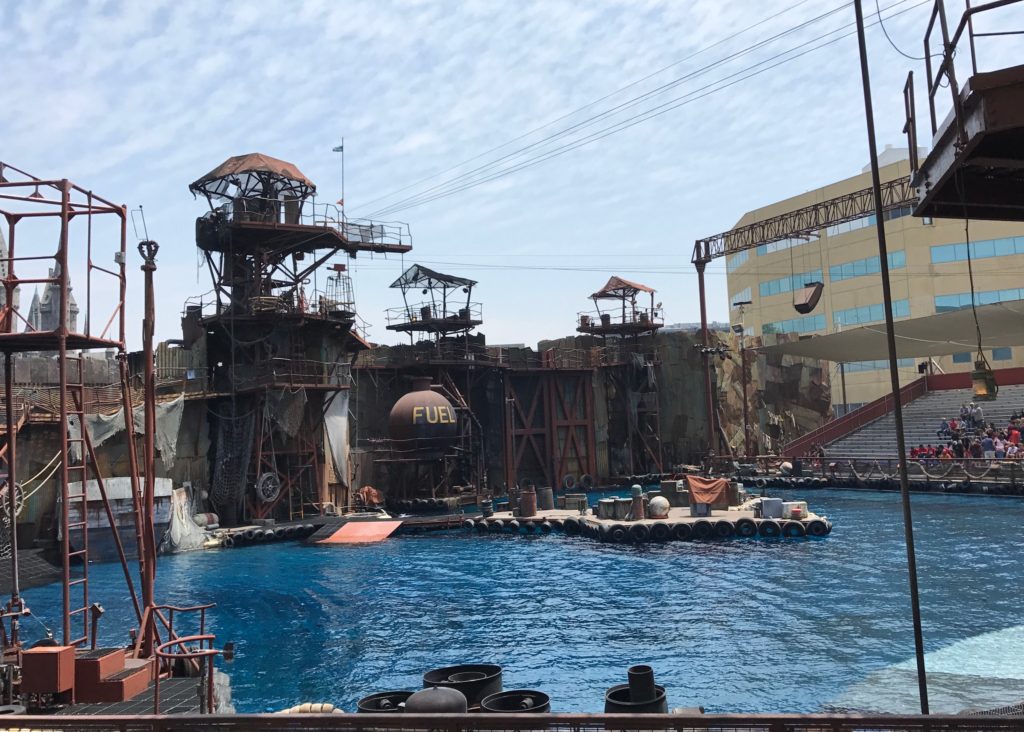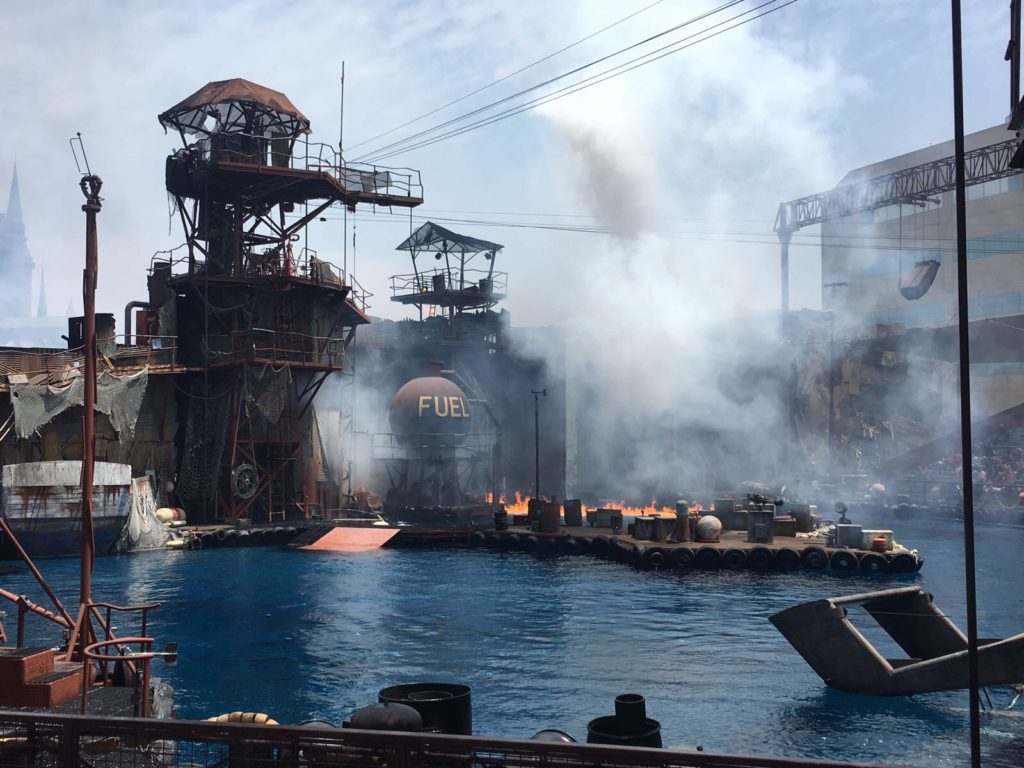 Lunch at Universal is pricey, hot dog for 7.50$ or a slice of pizza for 8$ wasn't taking our fancy, so we shared a 6$ (gigantic) lard lad's doughnut whilst queueing for the special effects show. It was catching quite a bit of attention and was actually really good, although pretty sickly!
The special effects show wasn't what I was expecting but was a nice mix of informative and entertaining. Definitely worth a visit in the heat of the day for a laugh and a bit of air con. I think people who had paid (above the earth) for a VIP ticket got to participate in the show which was cool. We also saw them walking around the film sets on the Studio Tour… not that I'm jealous! Speaking of different tickets, we did see quite a few people had purchased a front of line pass but in my opinion, it just isn't worth it. The most we queued for a ride was probably 25 minutes, so I think planning a good itinerary is a better idea!
Rob tried to persuade me to join him in the walking dead attraction (not for the faint hearted)! A dark walk through with actors jumping out to scare you… no thank you! Even he was glad I hadn't gone in hindsight, so it must've been bad!
Before shooting off on the long journey to Las Vegas, we had one more wander through Hogsmeade, sampling a frozen butterbeer (also very sickly!) and going into some of the Wizarding shops. It was much busier than before, but was great to see such a buzz with people using their interactive wands all around the village!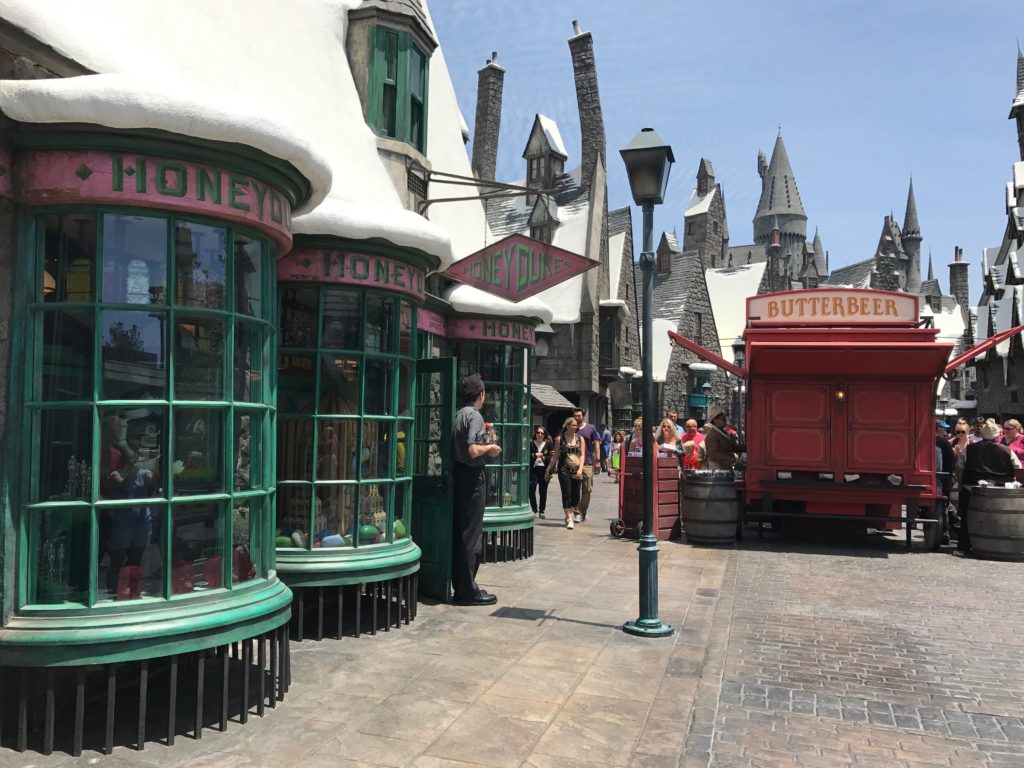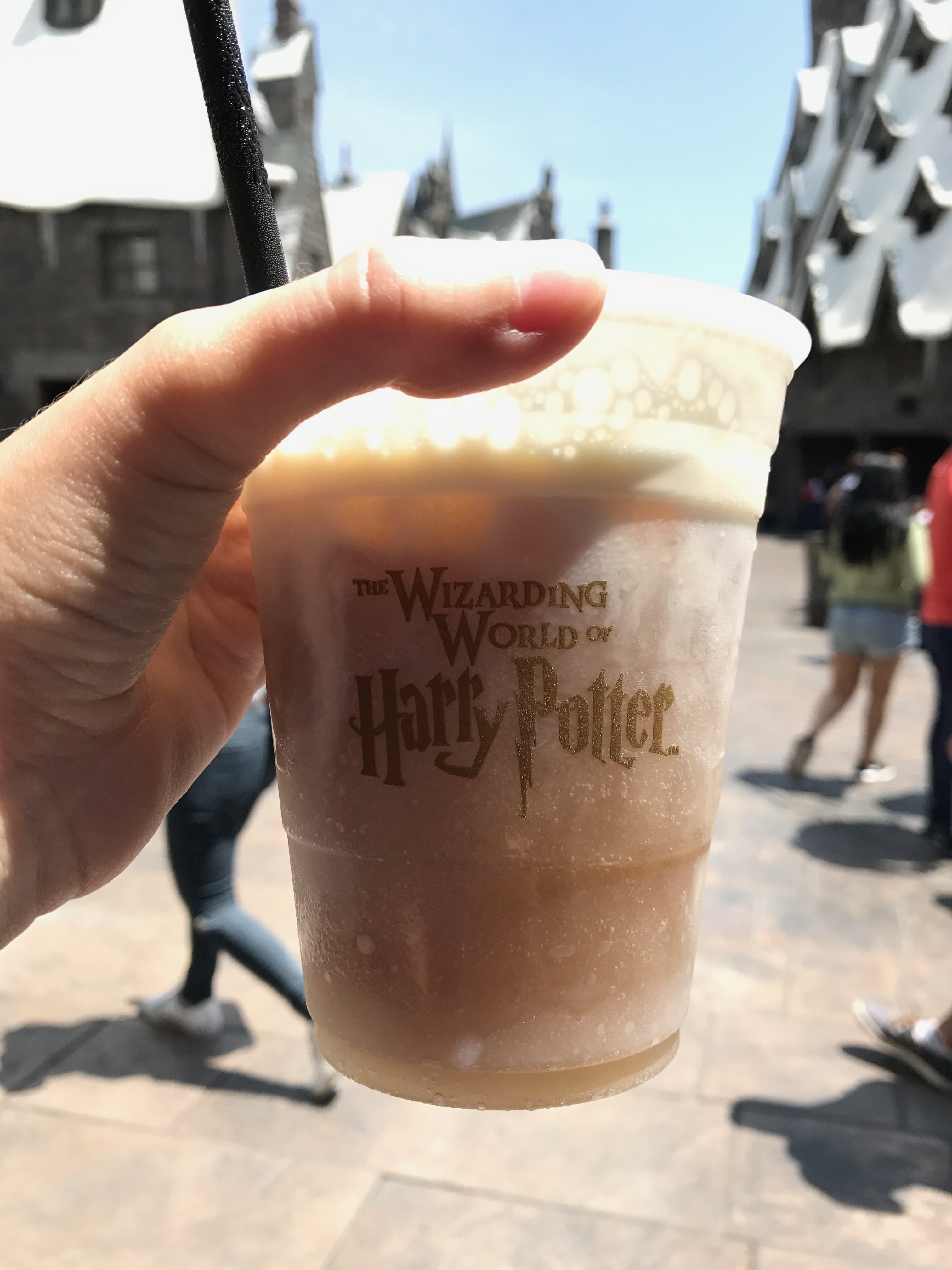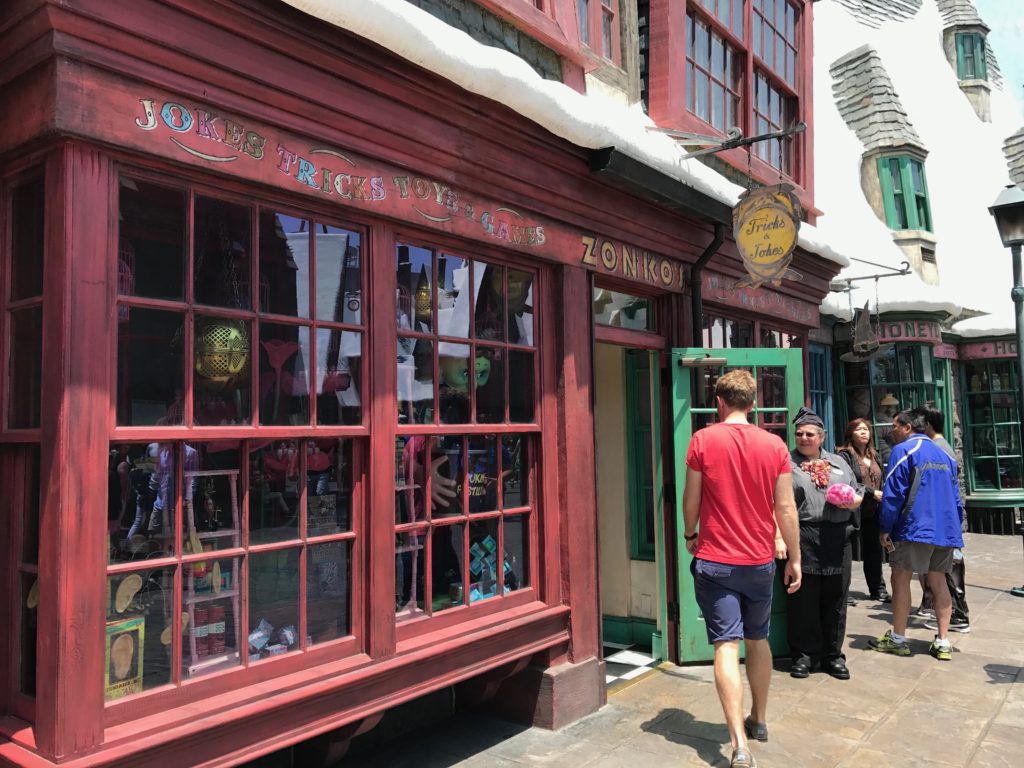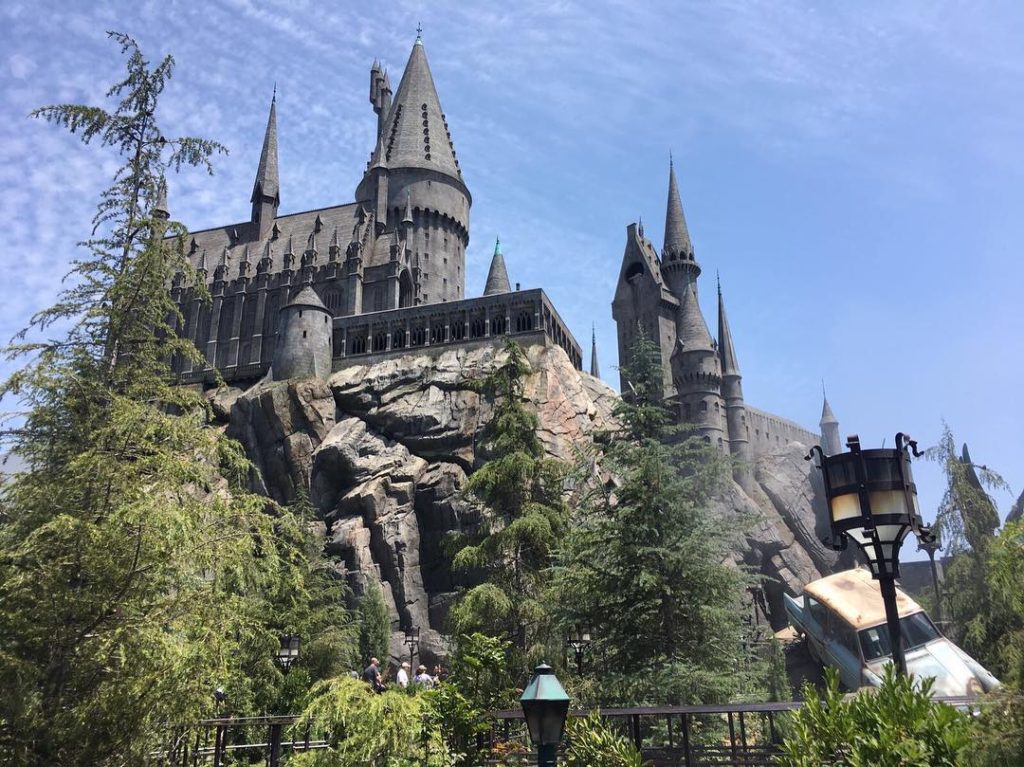 We really did have a great day at Universal studios and would definitely recommend it, although maybe not for those more interested in big rides, I've heard Six flags is the one for you!