My Mum and Dad have recently booked a holiday to the Maldives (so jealous!) and whilst we were admiring, and looking gob-smacked, at the outrageous prices of the over-the-water bungalows, it reminded me just how lucky we were on our recent trip to Borneo. I still can't quite believe that we were treated to world-class, untouched dive sites whilst staying in a water-bungalow!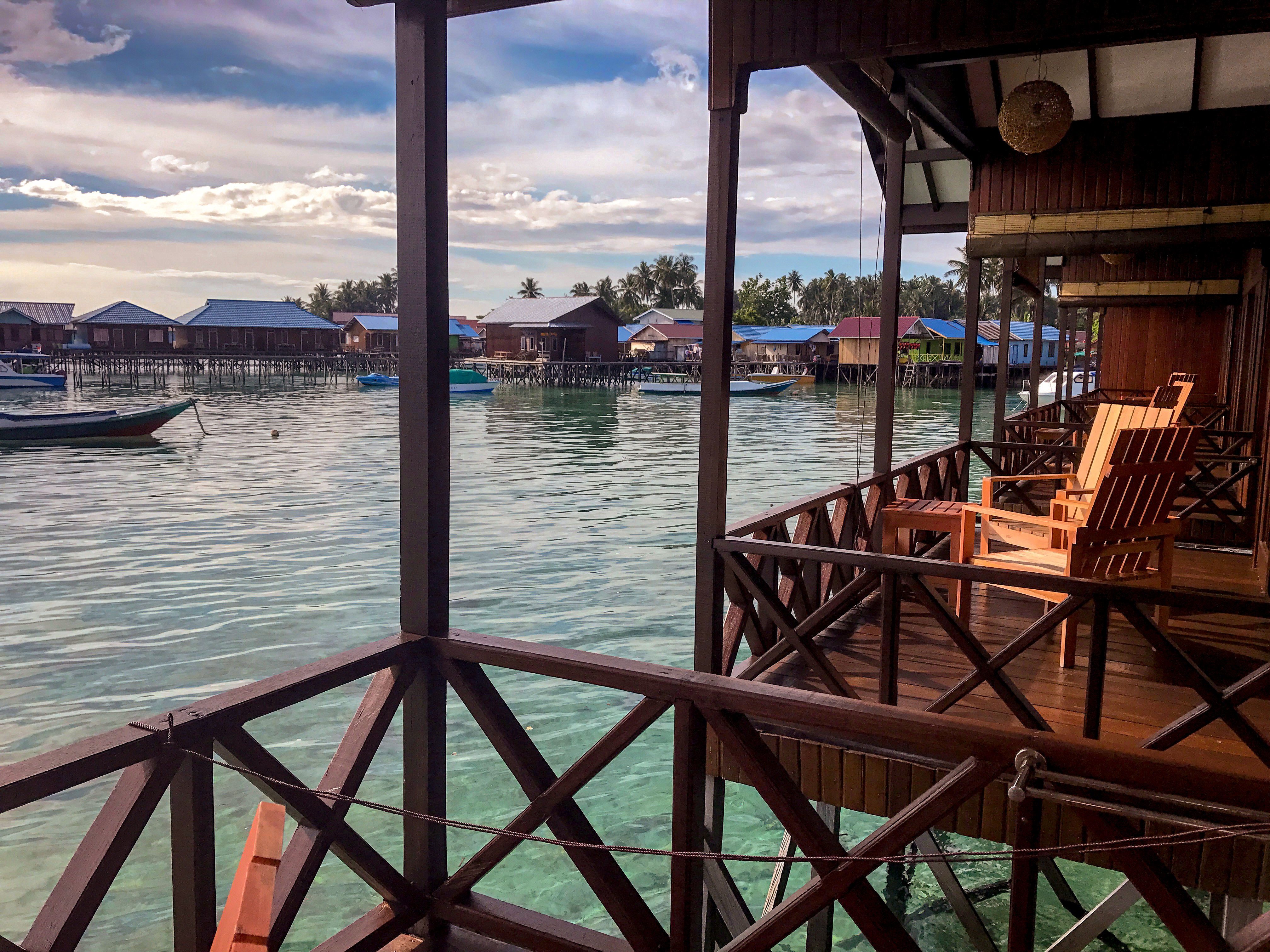 Ok so we weren't surrounded by the white sandy beaches, as this was more like a jetty, however just a short walk around Derawan island and there was plenty of beach to enjoy!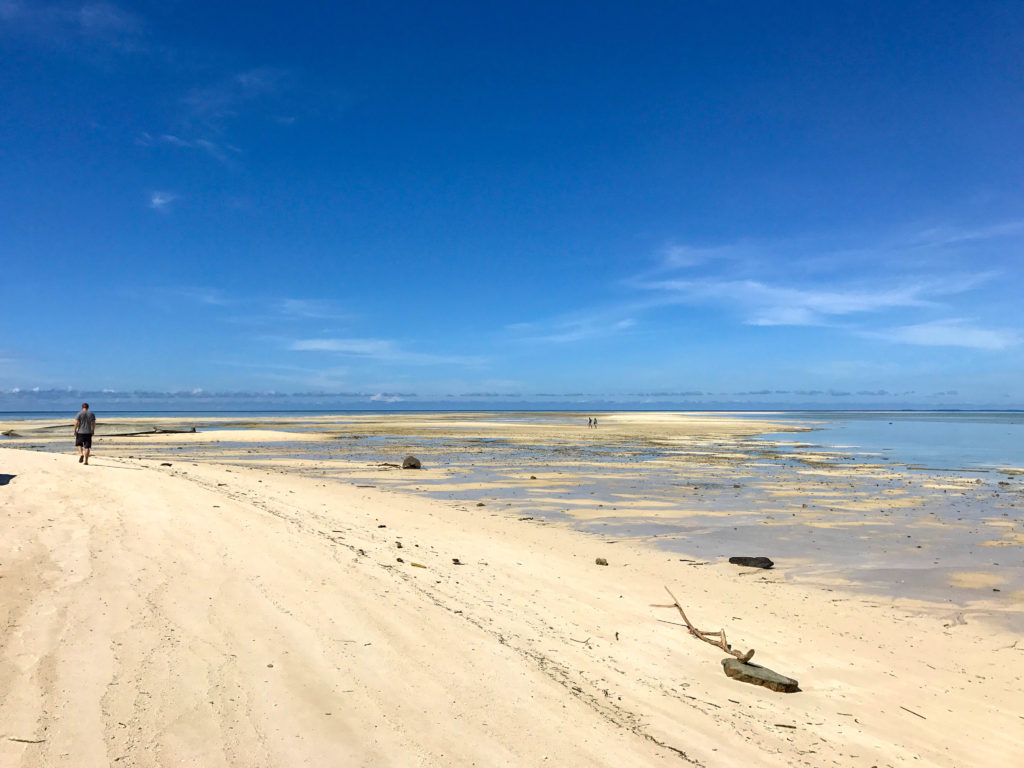 Scuba Junkie Sangalaki have such a good set up here to explore the dive sites in the Maratua Atoll and being located on Derawan island means turtles galore! They nest on the beaches and love munching on the sea grass right outside the balconies. I'll never forget the amazing sound of them coming up for a big breathe of air right outside our water-bungalow, before diving back under to keep snacking!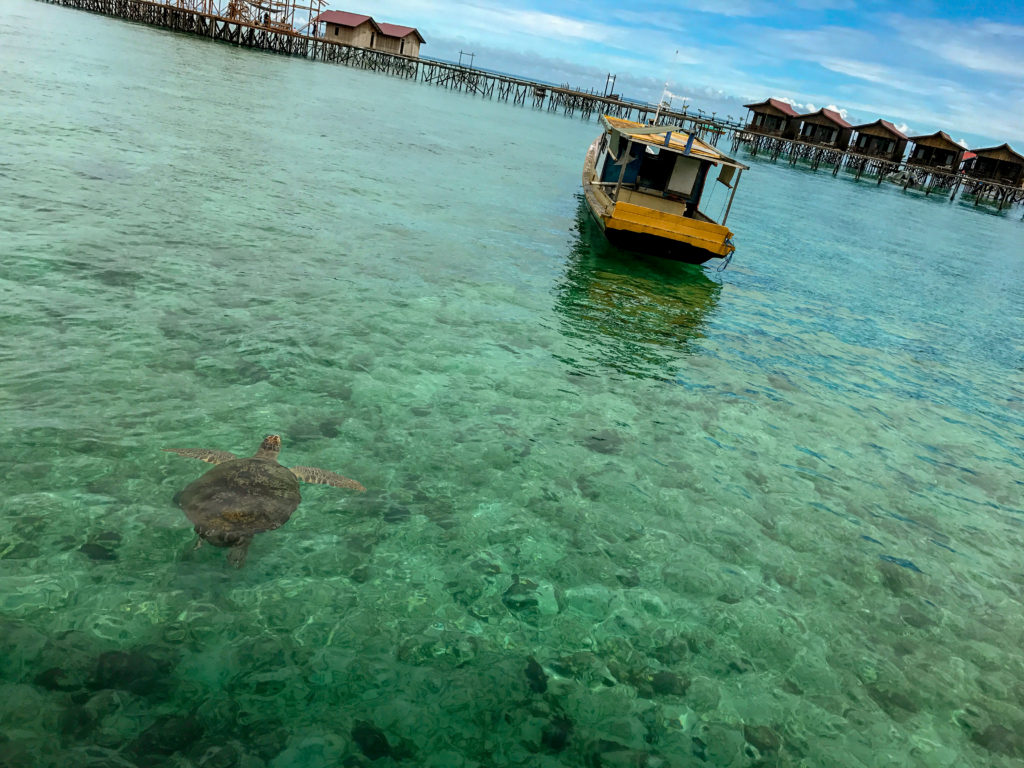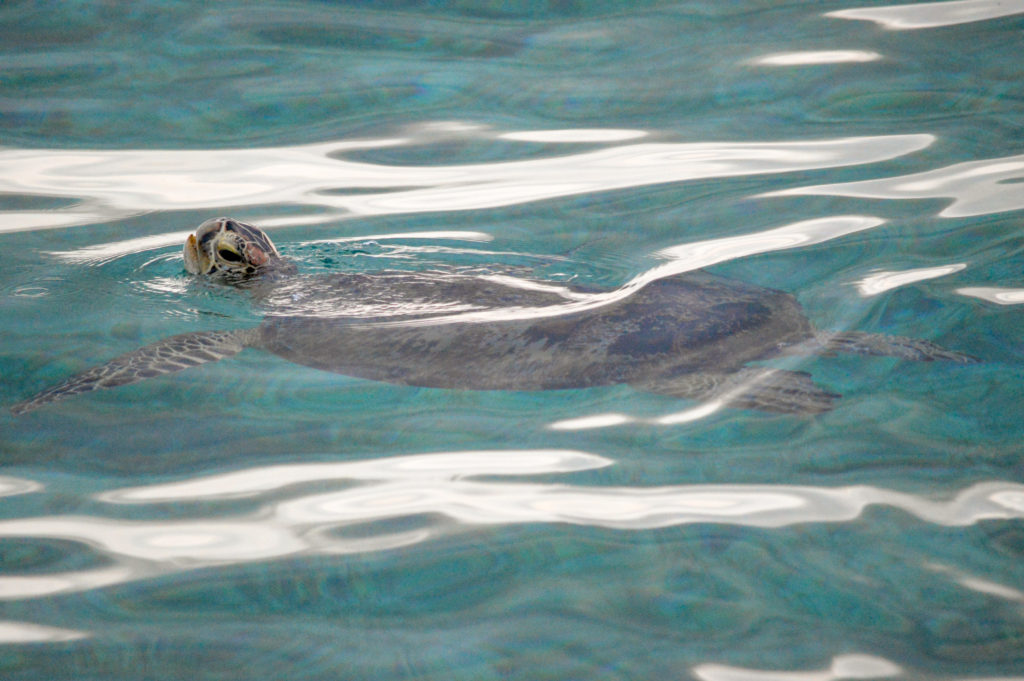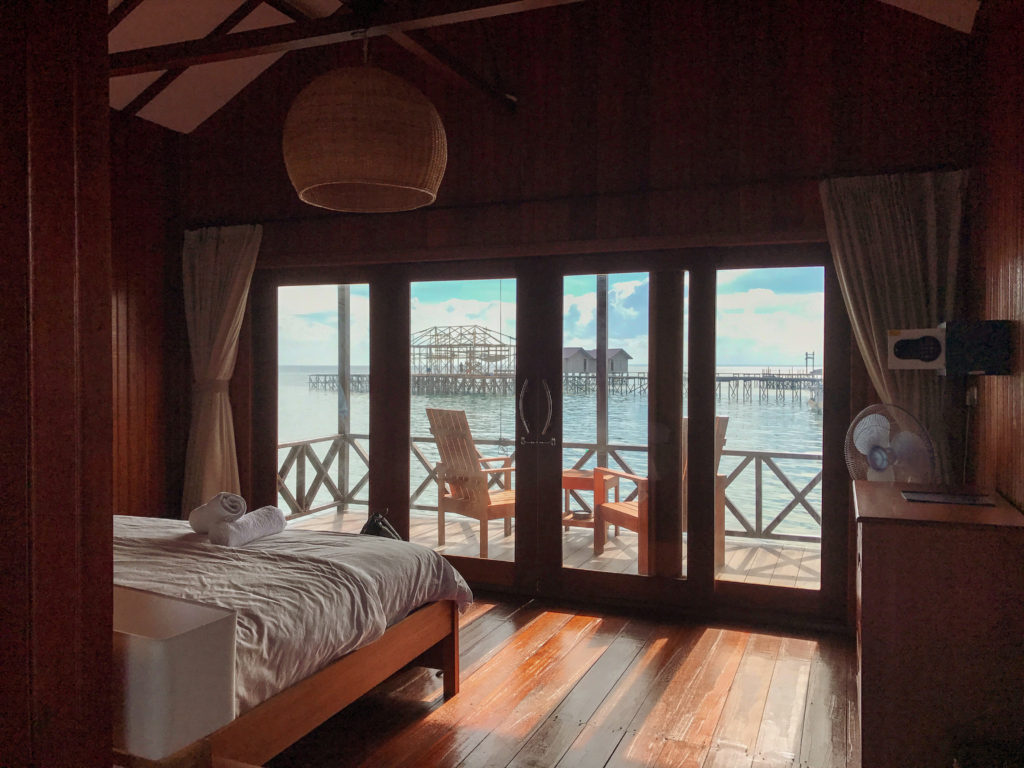 We loved staying with the incredible Scuba Junkie Sangalaki and would definitely recommend them as both a dive operator and accommodation choice! It's quite unlikely that you'd be travelling here if you weren't a diver (it is a slog to get to – although maybe easier now the Maratua airport has opened?!) but they do accommodate all and at such reasonable prices! You can check out all their packages here.
As well as being able to stay in a water-bungalow for less than $100 per night, you can also relax in the communal area and explore this characterful island that isn't too used to tourists yet (we love that)! It was nice to be able to support the local community eating rice every meal for 6 days in their warungs. I really hope our presence doesn't make this island too commercial but think Scuba Junkie are doing a great job to include and support the locals.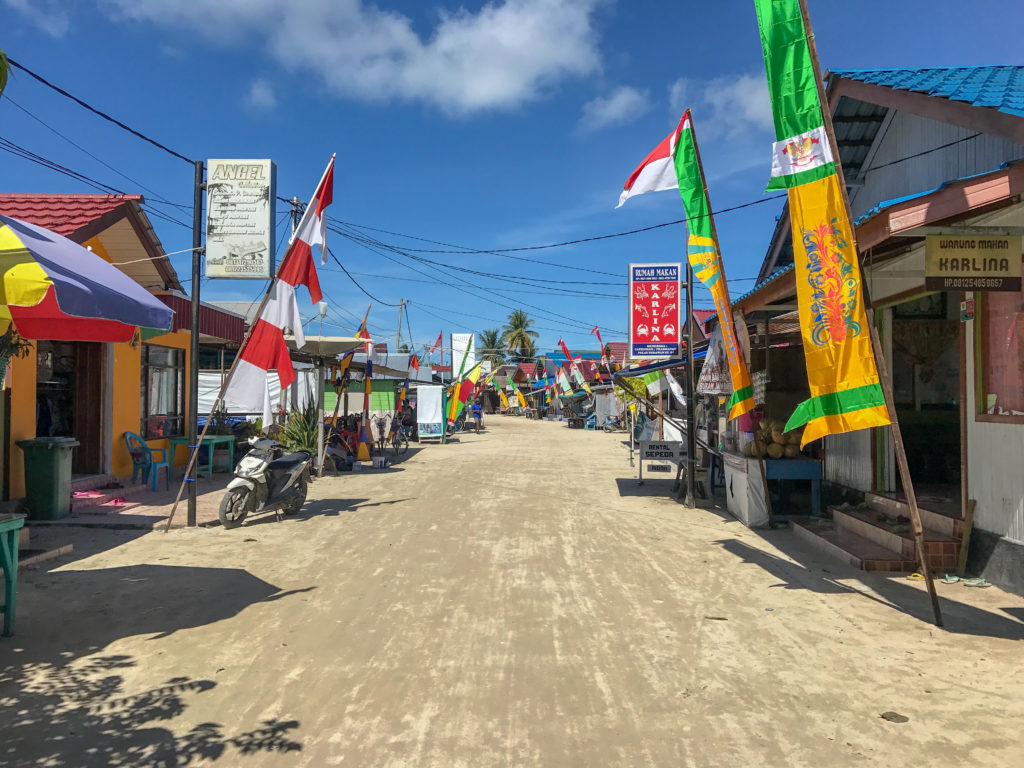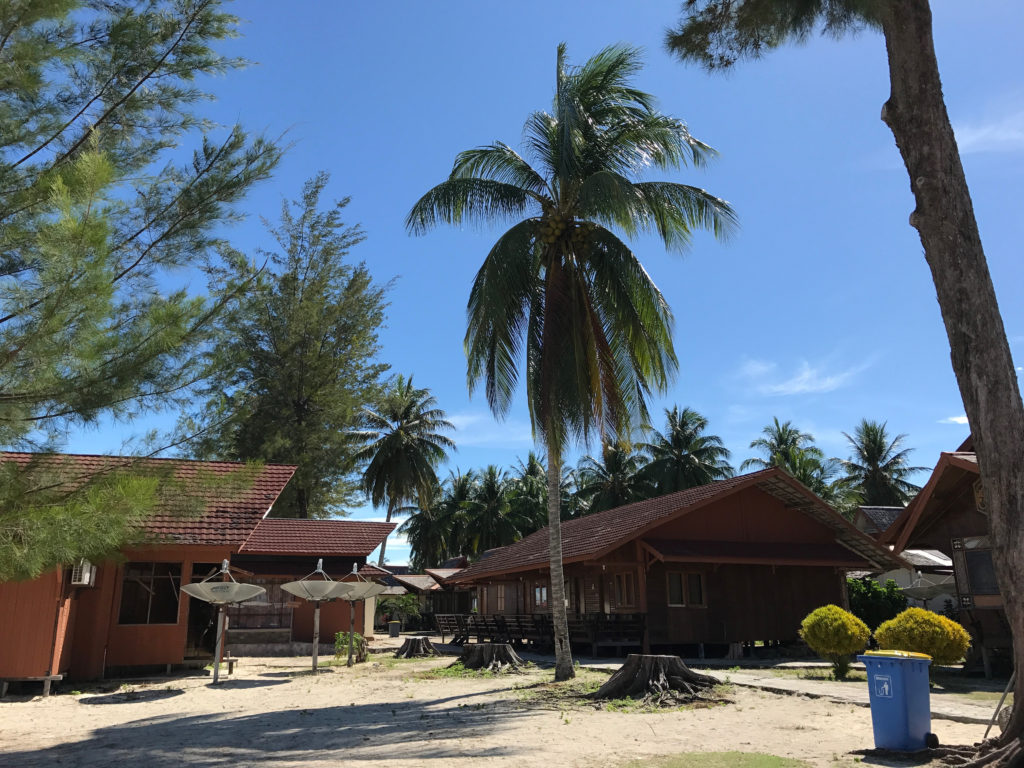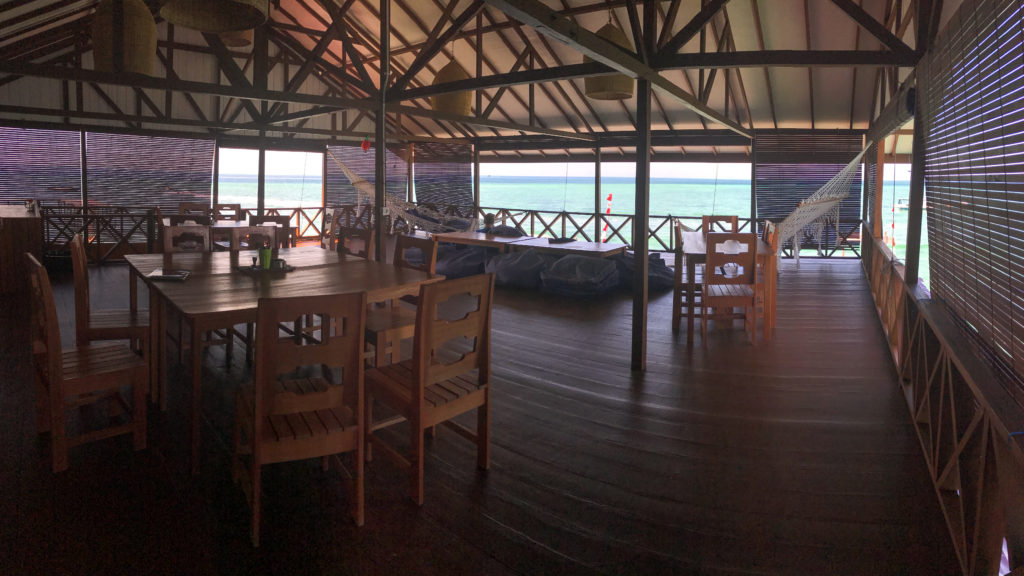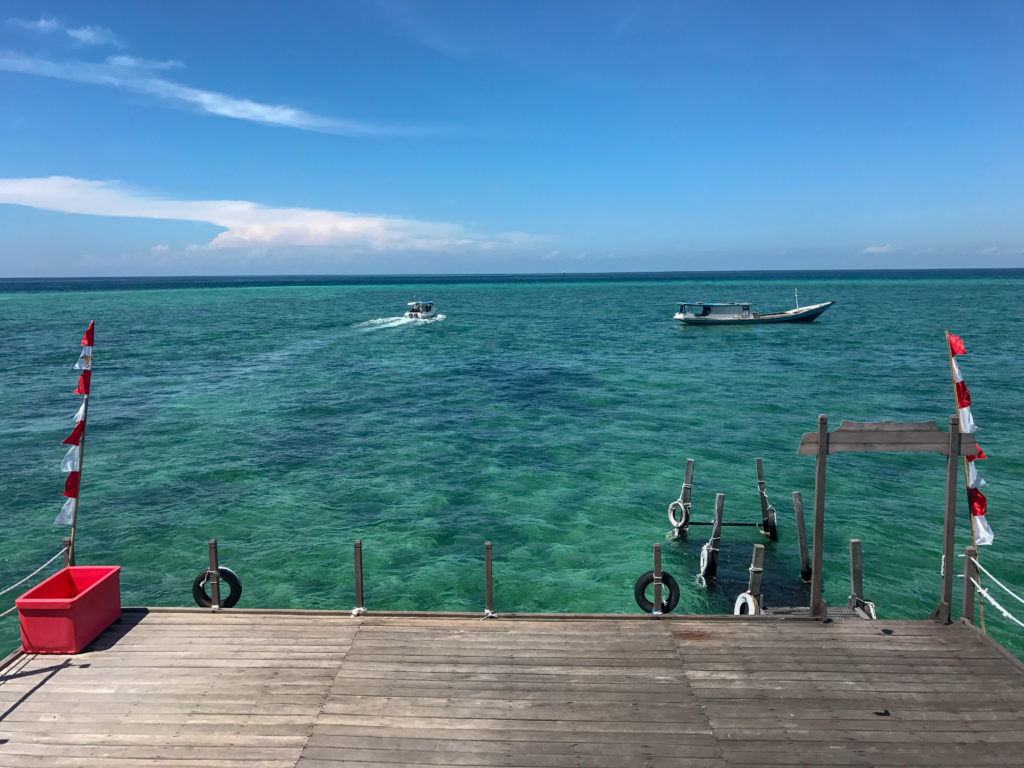 You're probably thinking this place is too good to be true! It is! But there were some discomforts, which I suppose you pay to avoid in a more luxurious water-bungalow. Firstly, no air con. This may make me sound snobby, however it was SO humid when we visited and when you weren't in the water, you had a constant sheen of sweat! Even opening up the doors and having the fan didn't provide much breeze. Pretty cold showers though, which was actually welcomed for once.
Secondly, we definitely had a rodent-y visitor eating our crisps in the middle of the night – totally our fault for leaving them open but not too pleasant!
Thirdly, after a whole day of diving we found ourselves feeling like we were still on a boat, queue some pretty bad sea-sickness for poor Rob!
HOWEVER… you can't really complain with views like this can you?!