I have to admit the main thing that drew us to Sepilok was the Orang-utan conservation – you can't come to Borneo without doing something to try and help these endangered species. It was only after further research that we even realised the amazing work done for the sun bears here too!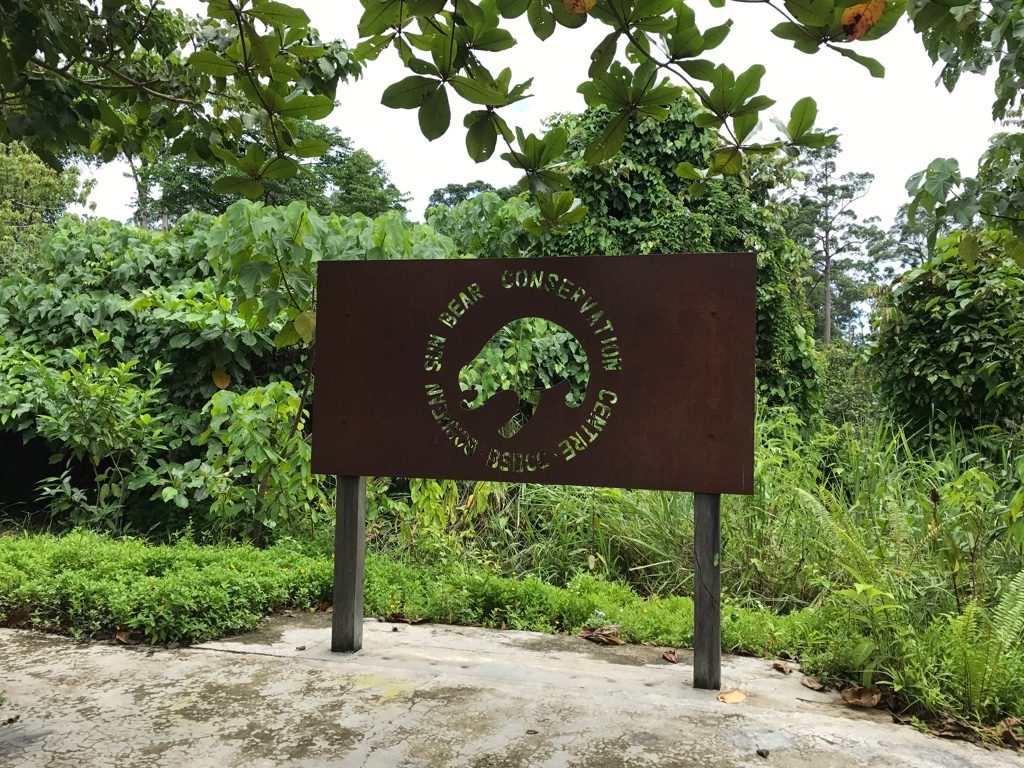 The sun bear conservation centre is next door to the Orang-utan rehabilitation and is open all day (9:00-15:30PM). So when the orang-utan centre closes over lunchtime, it's a perfect opportunity to support the work done for the teeniest bears on Earth and it only costs around £6 (30RM).
They are super cute but unfortunately this, coupled with their size, means they are often captured and kept as pets. Since they are bears(!) as they get older their owners realise they are not safe so they end up being kept in cages. All the bears as the conservation centre have been rescued and now have free roam in the trees again!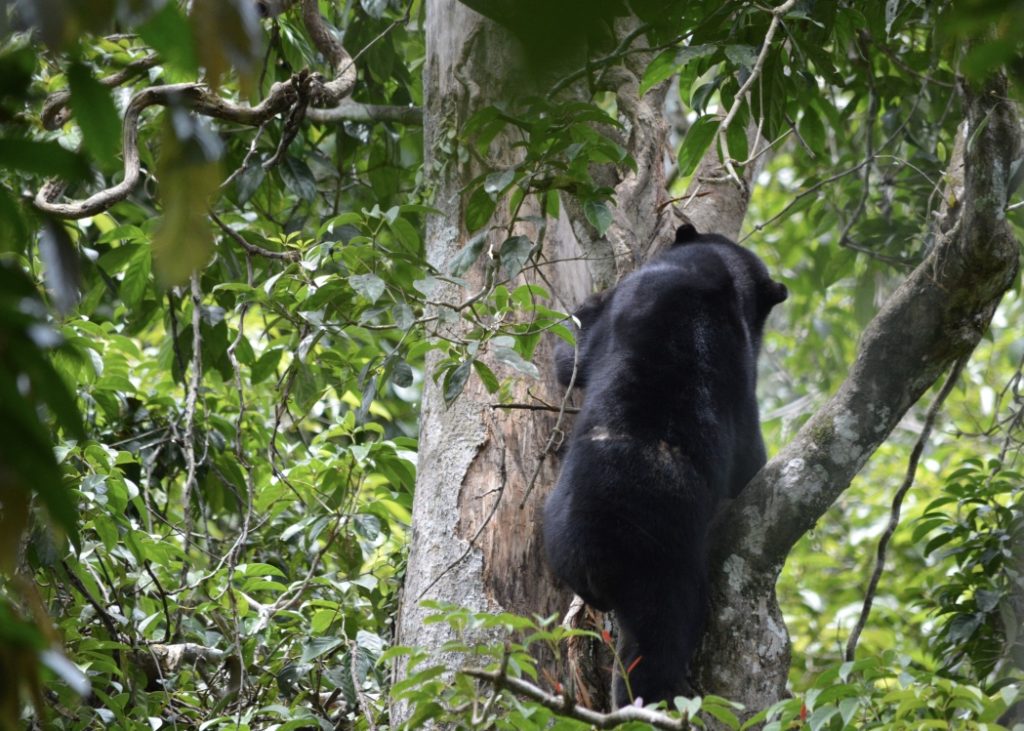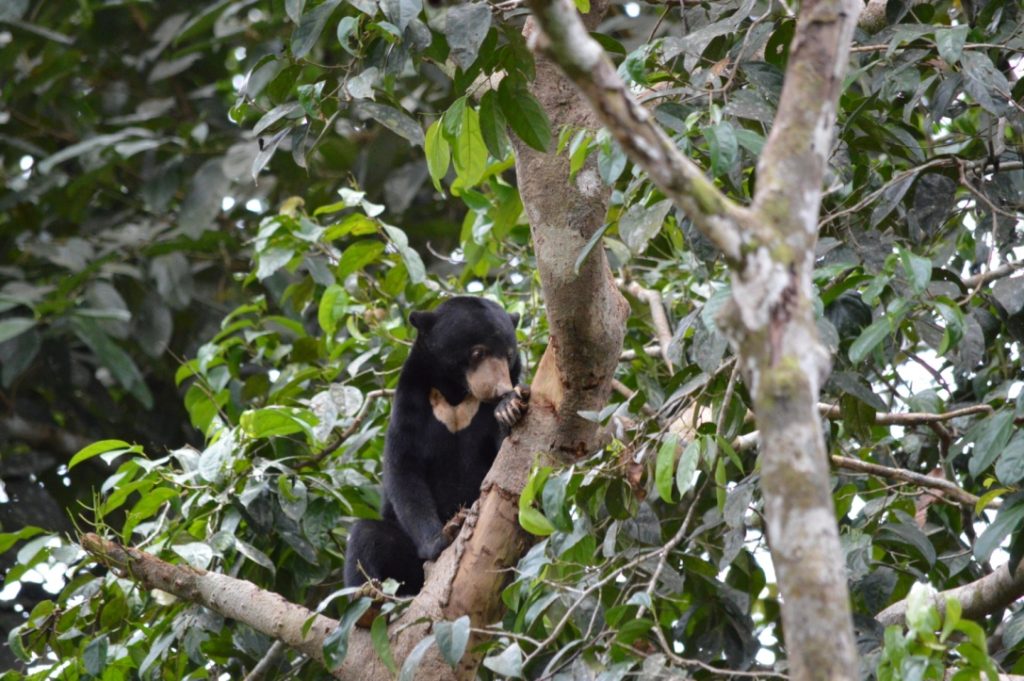 Everyone working at the centre had a real heart for conservation and were keen to spark our interest, making sure we could see the bears and giving us more information about the work they were doing. The sun bears can climb really high, so the telescopes were definitely helpful to take a closer look!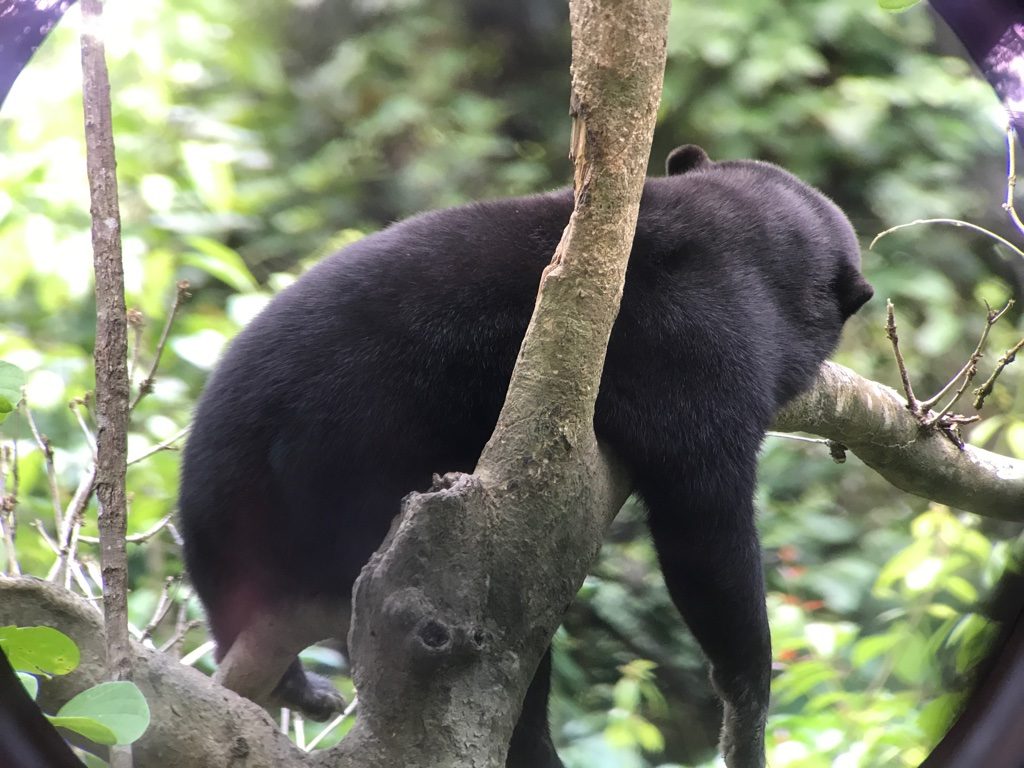 To find out more about the conservation centre, be sure to check out their website: http://www.bsbcc.org.my