Montgenèvre is a beautiful, quiet French resort included on the Italian milkyway lift pass.
It is possible to ski all the way from Sauze D'oulx to Montgenèvre (and back), but due to the distance and amount of links involved it takes around 2hours! As there is plenty of great skiing to be done over in Sauze, Sestriere and Sansicario, we only spent one day skiing in Montgenèvre. I should probably add that this is all that is included on the standard lift pass – although it can be upgraded to unlimited access to Montgenèvre. I would only really recommend this if staying somewhere closer like Clavière.
Since we were only going to be skiing in France for one day, we were keen to really made the most of it! Paying 20€ for a Crystal ski coach transfer meant we were there for first lifts and left at around 4PM.
In Montgenèvre… watch out for more expensive mountain food compared to Italy, but enjoy the amazing scenery and wide open pistes. There is something for everyone here; steep black mogul fields, gentle greens through the trees, cross country tracks and the most incredible views. The resort is split by a road which means when the sun's out you can move with it to get the best conditions all day… although having half the piste map "upside down" did blow my mind a bit! The snow here was perfect and whilst the half term sun had started to take its toll over in Italy, the French mountains were in an amazing condition.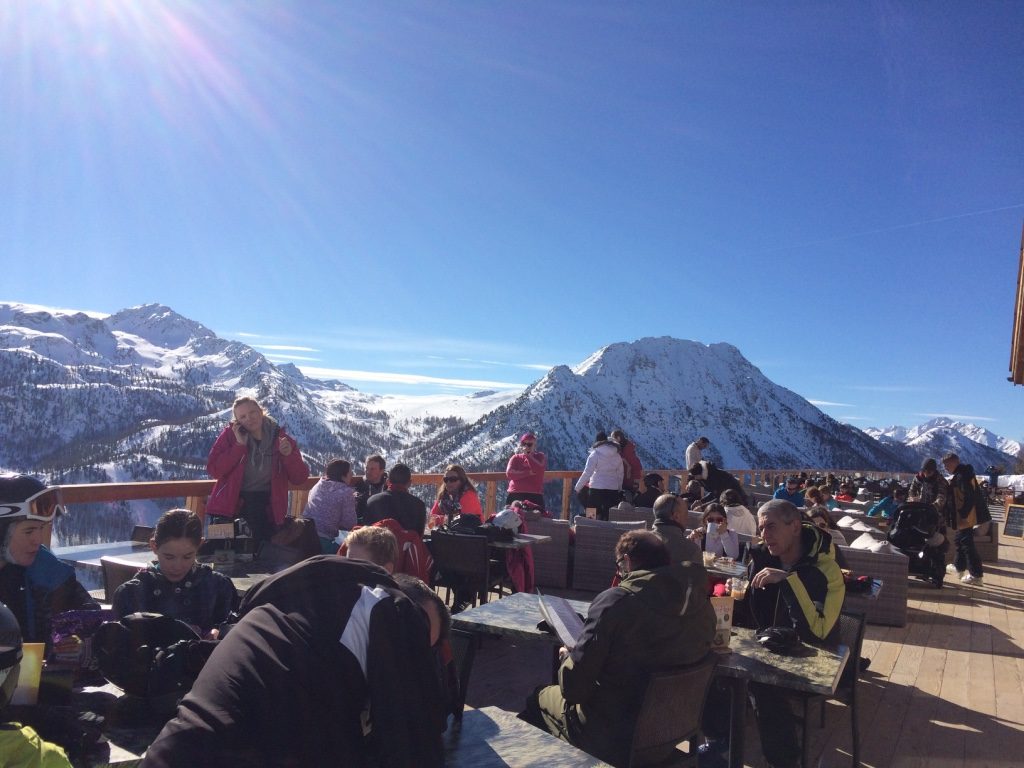 Anyway enough talking about it, you can get more of an idea watching our Montgenèvre GoPro video… enjoy!