Ski Blanc was our first catered chalet experience and it was brilliant!
We stayed in Chalet Foehn; situated in Les Allures, only a 2 minute walk from the gondola to up to Meribel.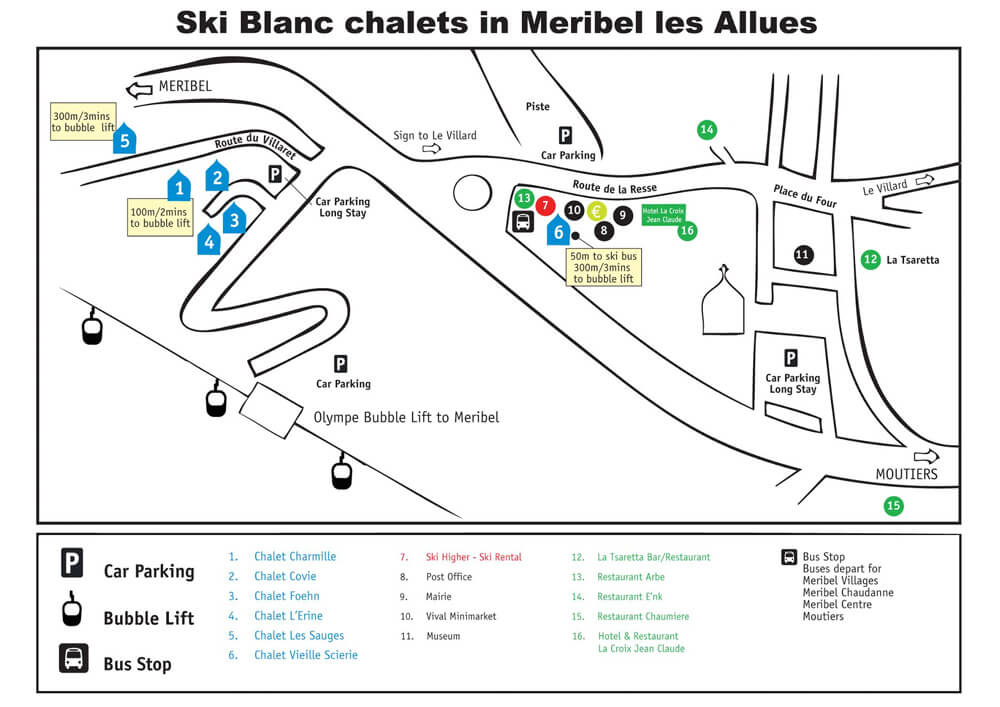 Although staying in a catered chalet was a more expensive option (£429pp), we were very impressed with the quality of the food. We were treated to a cooked breakfast every morning, an afternoon snack (no matter what time we returned from the slopes) and a 3 course meal with wine included. The evening meals were incredible and set us up really well for the next ski day! Often we didn't need to have lunch up in the mountain restaurants because snacks could get us through… however we were pretty unlucky with weather conditions so did head inside more than anticipated).
Our chalet hosts were fantastic; making sure we had everything we needed as well as giving us tips for the best runs in the 3 valleys! They had one day off in the week but gave some great recommendations for the best restaurants in Les Allures. We chose to eat at Le Chaumerie which was an amazing local French restaurant – really sad to hear that it has since closed down. However, there are lots of other great choices in Les Allures, in fact much better for eating out the Meribel!
On our arrival day, we were dropped off by Ben's bus and only had a 2 minute walk to the chalet. Our hosts were at the bus stop ready to meet us and had already collected our pre-paid ski passes. They also took us over to the local ski hire shop to help us collect our kit – we were pleased that they were able to price match with quotes we had received from the internet.
 We were very lucky to share the chalet with 2 other lovely families and entertained the children by joining in with their board games! We also loved coming back to relax in the hot tub!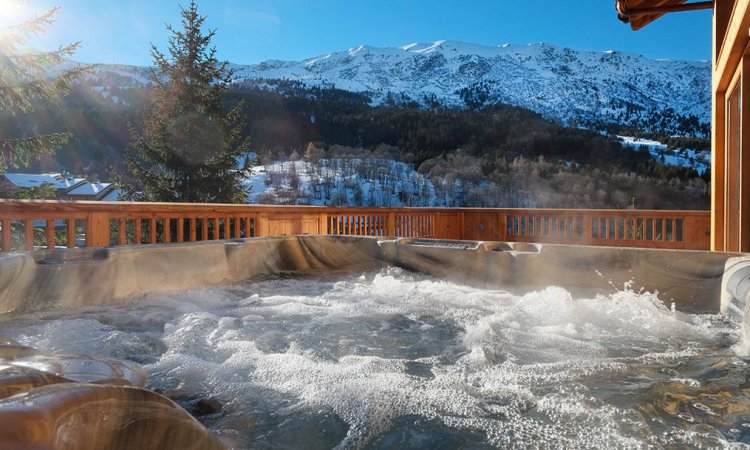 Despite skiing in the Easter holidays, we were pretty unlucky with the weather and had rain/fog/slush to contend with most days. This did make the gondola journey up to Meribel a bit of a drag but once we got up high enough, the snow redeemed itself slightly! Ski blanc also provided a free shuttle bus down from Meribel centre (as an alternative to the gondola). We only used the service once but it was really easy – just had to call and they would come and get us!