Selong Belanak beach
In 2014, we fell in love with Sempiak Villas and couldn't help but return again this summer. We've stayed here 3 times now and although the Selong Belanak beach is gradually getting busier, it is still unbeatable with perfect sand, good beginner surfer waves and THAT view!

One of the good things about staying with Sempiak villas is that you get exclusive use of their sun-loungers and umbrellas. A ridiculous amount of people try and pay for them every day but get turned away. There are other ones for hire further down the beach; but as it is getting busier, the demand is also growing.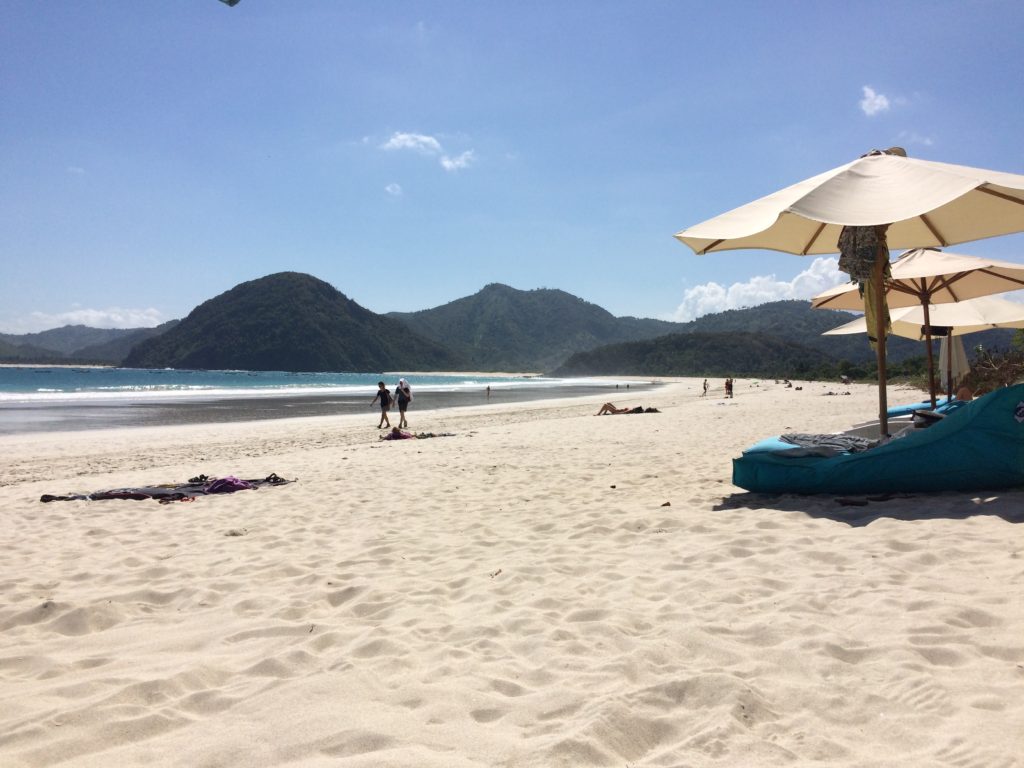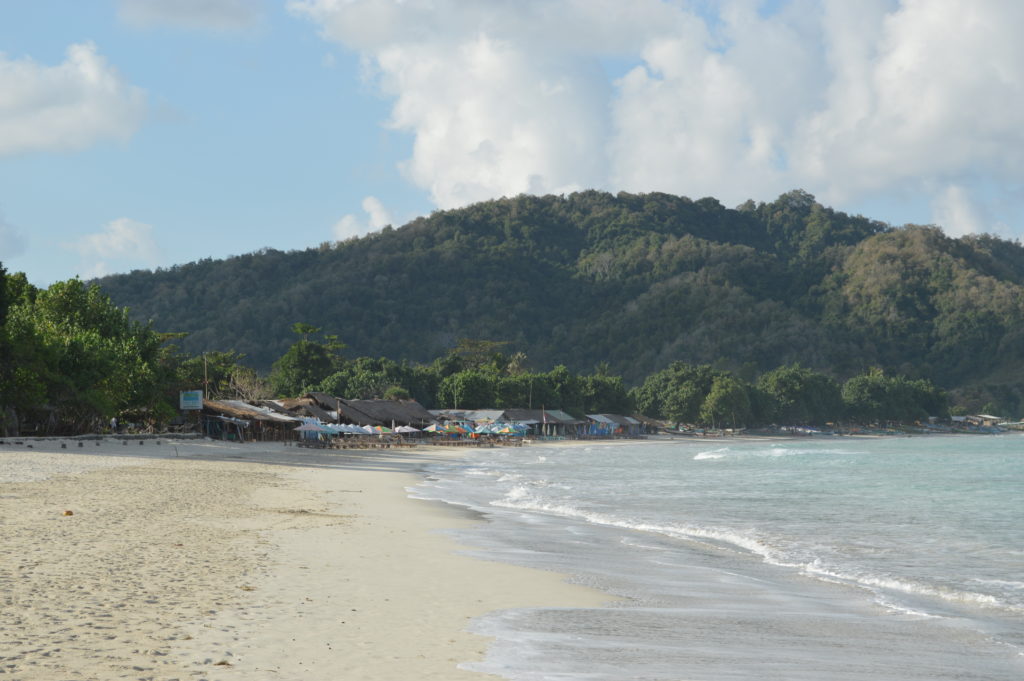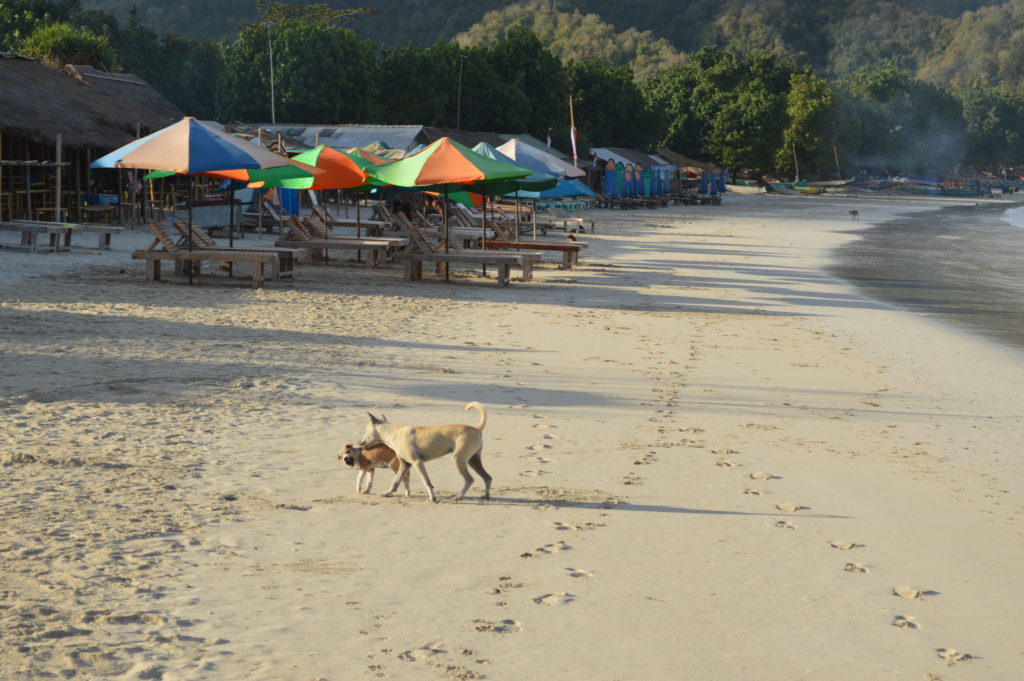 There are quite a few dogs on the beach and they do love joining us for a walk! Unfortunately at the far end of the beach there is quite a bit of rubbish that gets washed up everyday/left by locals. It's normally very quiet at this end (by the rocks) and a small group of locals live here.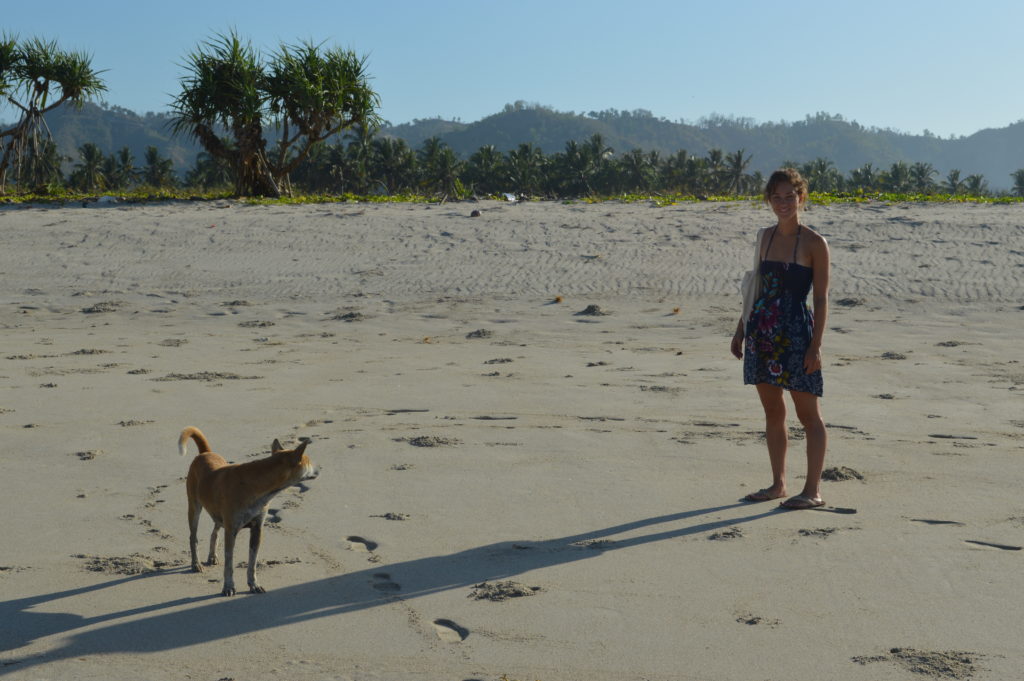 Every day the cows are walked along the beach and it really is an amazing sight. I especially love seeing them come past at sunset when the beach is a bit quieter, although the cow pat they leave behind isn't so great!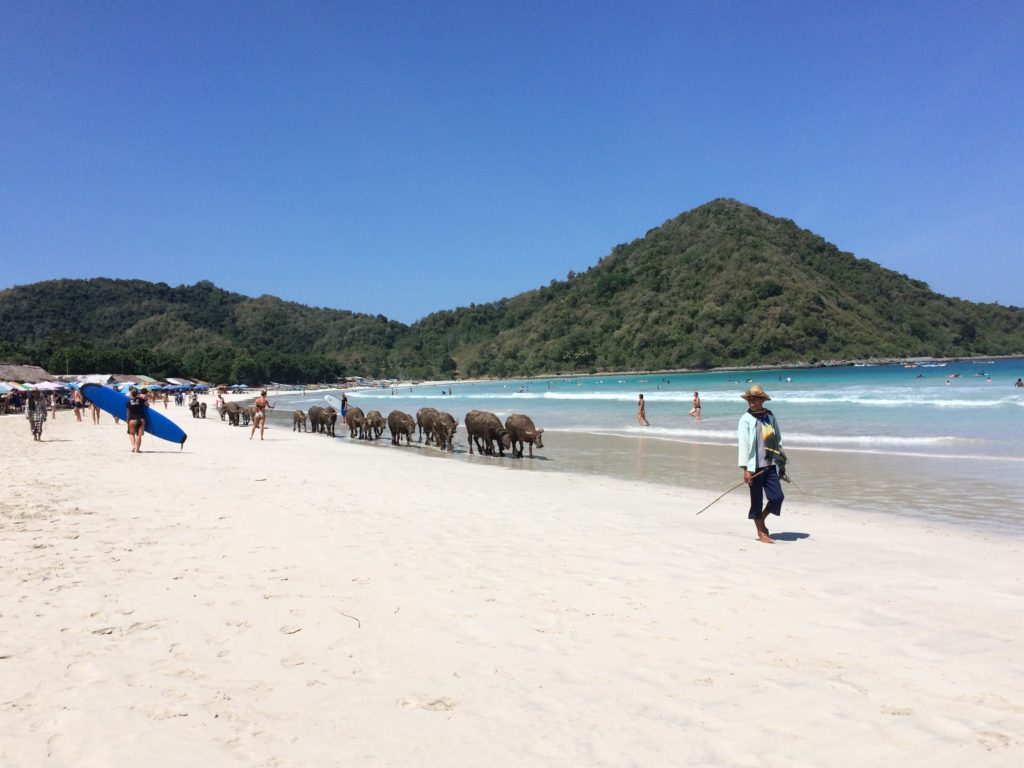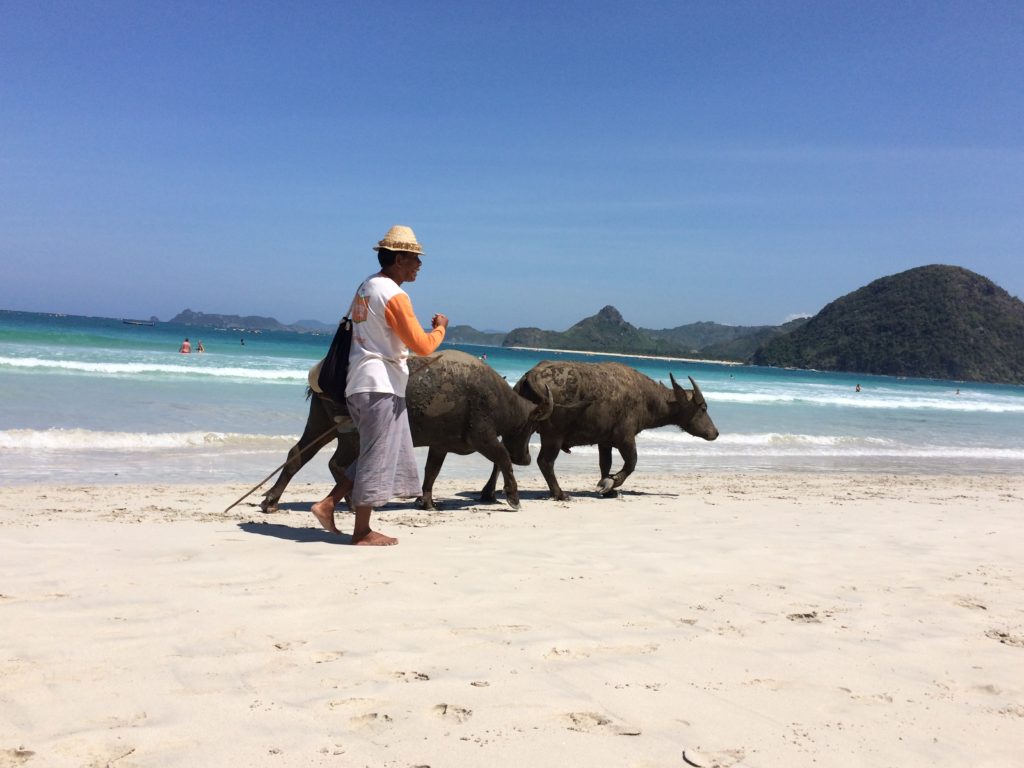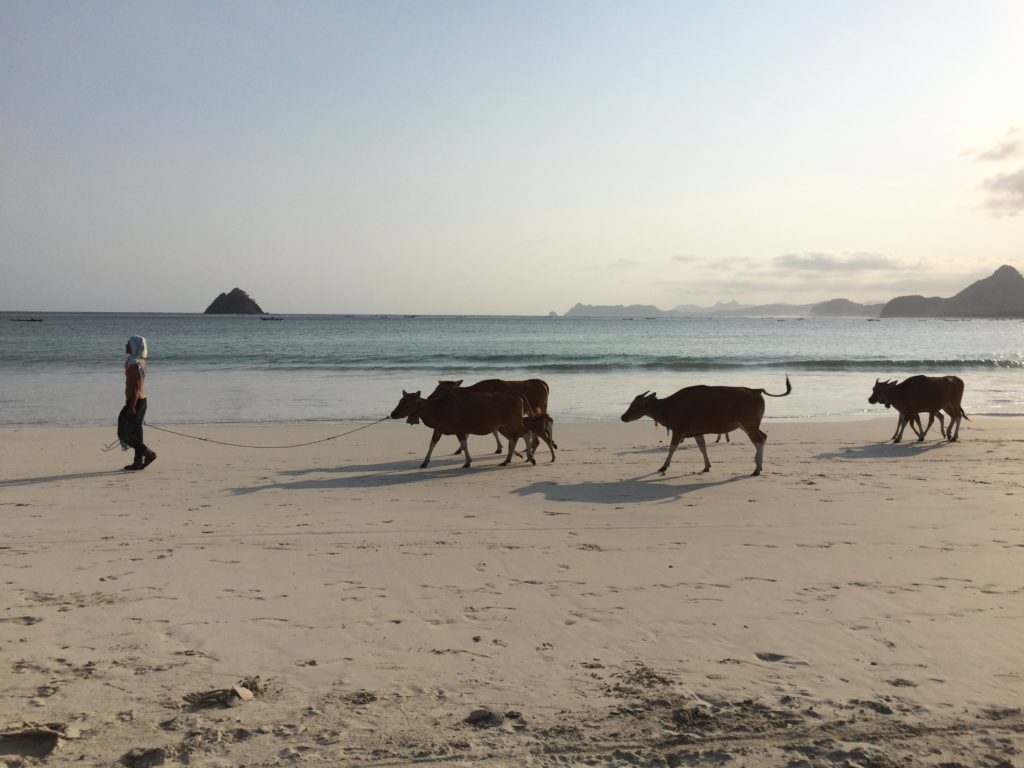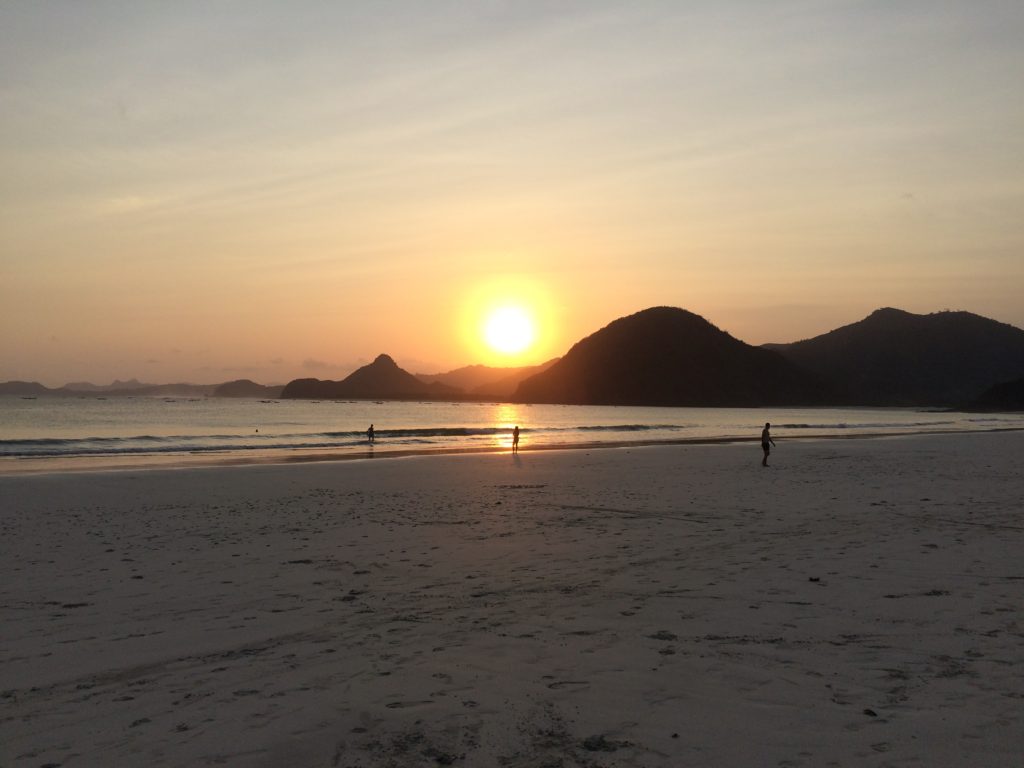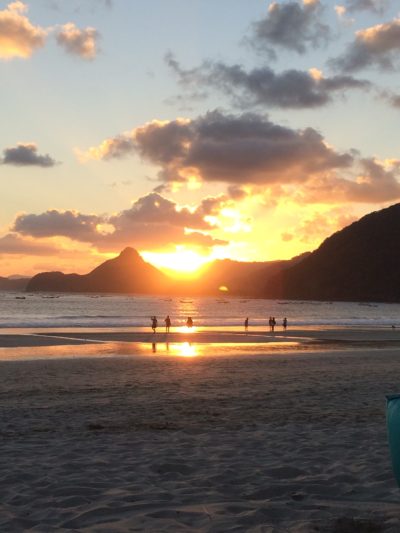 In 2o15, the Laut Biru cafe (part of Sempiak villas) moved to this beach-side location, it really is a great setting and perfect place to hang out watching the sun set. Service can be pretty slow but the food is good and staff are very welcoming to anyone who visits.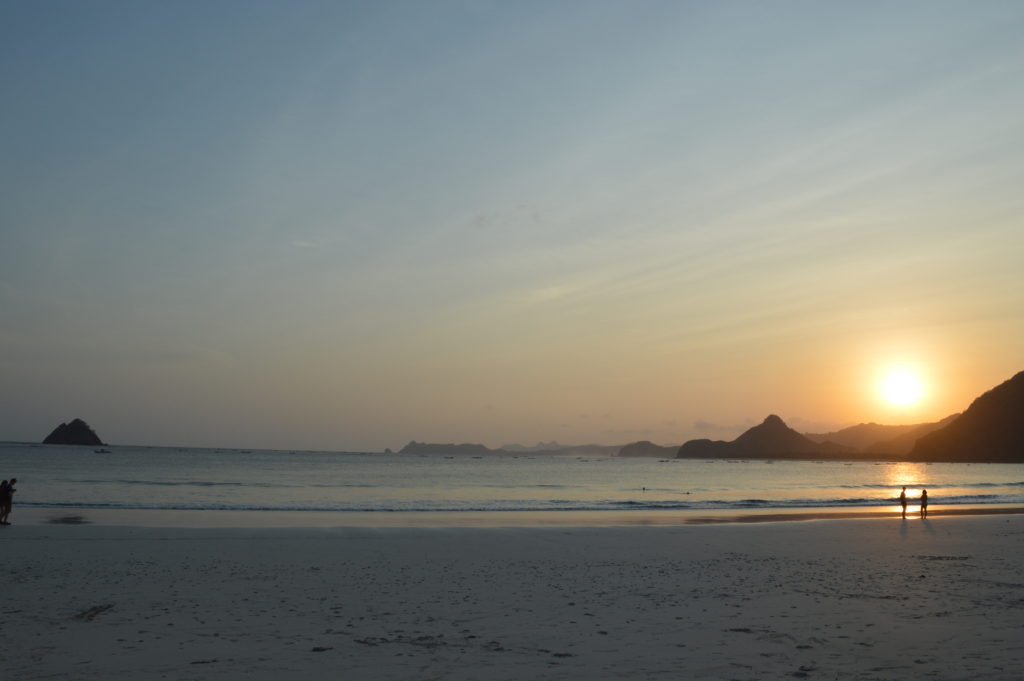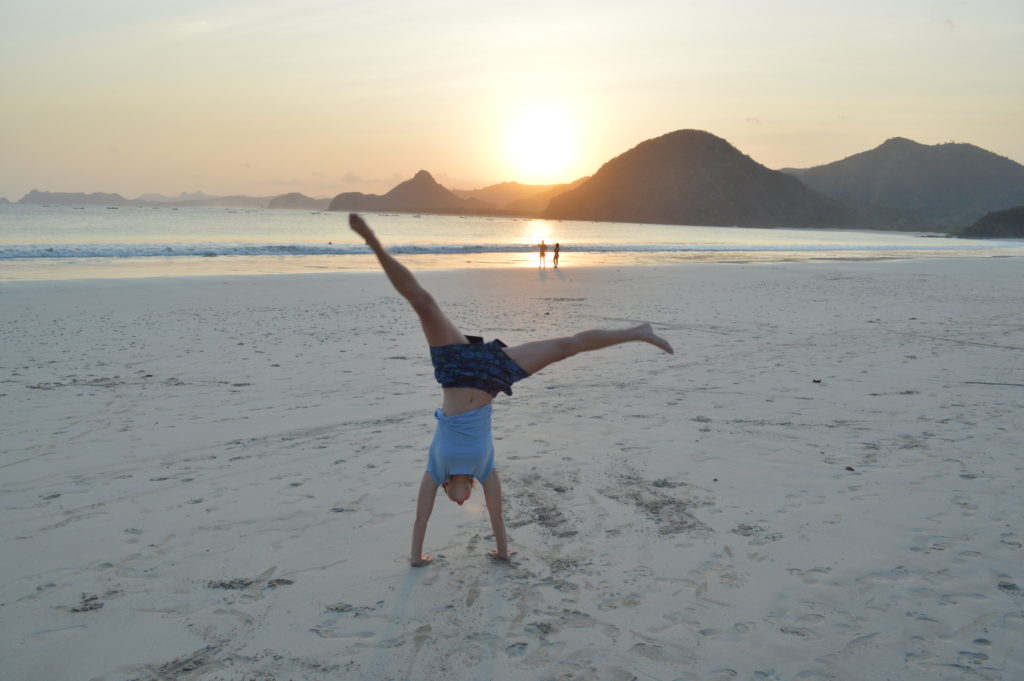 South Lombok
In 2015, we hired mo-peds and traveled a bit further round the coast, ending in Kuta.  Mawun bay definitely deserves a special mention as it is beautiful. It cost around 50p to gain entrance but the parking here had security. It was a bit of a slope down to the sea and although it looks quite calm in the picture, the waves were breaking close to the shore making it not as good for swimming.

Kuta was no where near as developed as expected and had a very authentic feel about it. We didn't stay much longer than lunch and stopped at Ashtari on the way back for a drink. The restaurant has a great view, although it was a bit hazy when we visited. There is also yoga here every morning which is highly rated.