After diving in Koh Tao I was completely in awe of the amazing corals and underwater life that Thailand had to offer, however diving around the Gili islands was on another level!
Although the Lombok straight has a history of dynamite fishing, the Gili's are working hard to restore the reef and the marine life is thriving. Rob and I chose to dive with Manta Dive on Gili Air and we were not disappointed with our choice! We stayed in the Manta Dive accommodation which suited the purpose well, was not too expensive and gave us a slight discount on diving too. This isn't essential as there are lots of great places to stay on Gili Air (and being such a tiny island everything is quite close) but it was very convenient and since all dives schools are committed to charging the same rates it was nice to get a slightly cheaper price (around £20 per fun dive).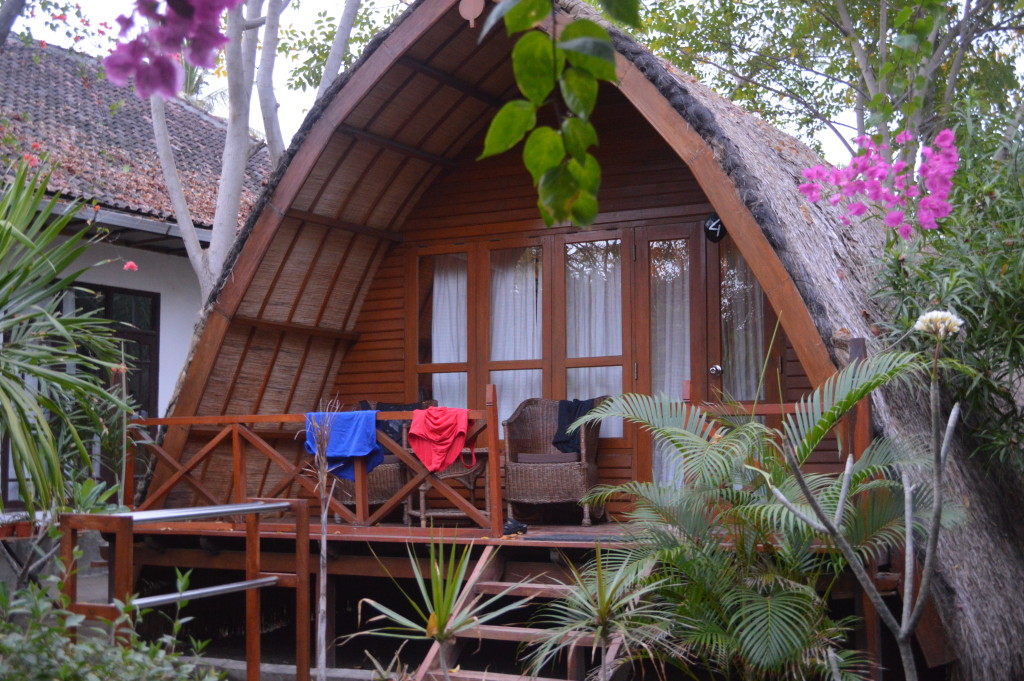 The Dive Masters at Manta Dive are all extremely friendly, professional, caring and they do the most fantastic informative dive briefings which allows you to understand how each dive site is laid out and what kind of marine life you might see. We both felt incredibly safe and welcome diving here, something that is extremely important to me.
We were hoping to do our advanced scuba diving course here but since Rob was ill, I was left to fun dive (and search for turtles on my own)… however this did give us a good reason to try and return one day! Diving around the Gili's is a great place to try scuba diving or do a beginners course because there is very little current and lots of exciting things to see so with the right dive school it would be a fantastic experience… although might be hard to top!
We had seen some great marine life just snorkeling outside Manta Dive and I couldn't wait to get immersed into the underwater world again.
Dive sites:
During my time on Gili Air I dived the following sites:
Bounty (located at the bottom of Gili Meno)
Mirkos (located between Gili Meno and Gili Air – great corals here as it was safe from the dynamite fishing!)
Marlin Hill (diving here pretty much guarantee turtles!)
In all locations I loved seeing the amazing fish; sergeant majors, angel fish, banner fish, sweetlips, massive puffer fish, big schools of trevally, squid, blue spotted sting rays and of course the hawksbill and green sea turtles! I was completely in love with watching the turtles at Marlin hill, such an amazing experience and I even managed to catch it on Rob's GoPro, enjoy!