The colosseum in Rome is absolutely iconic and I don't think I've ever seen such a magnificent building. I was obsessed with taking photos of it and just gazing at it from anywhere it could be seen! As soon as we got to Rome, we headed straight to the colosseum to try and get in for a tour, but it had closed before 7PM so we had to wait until the following morning.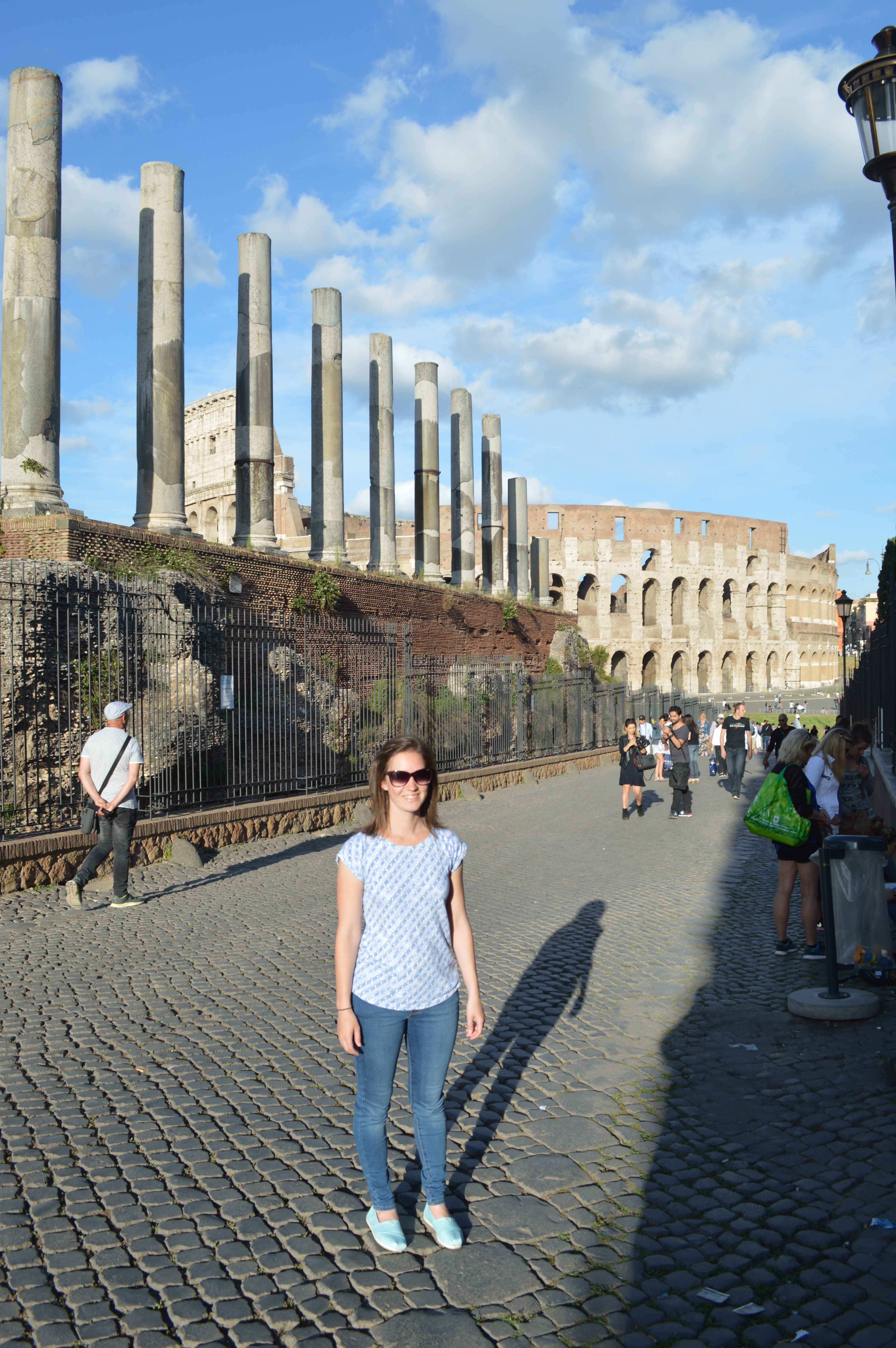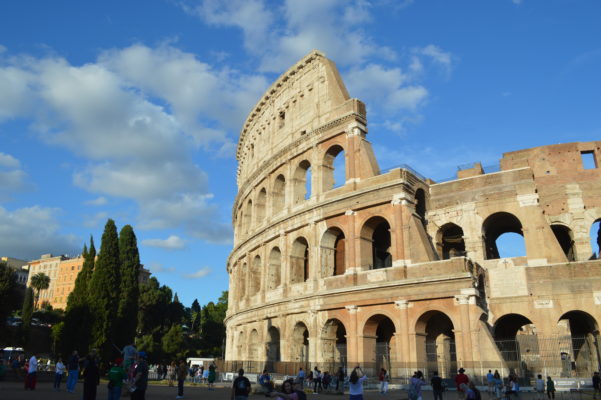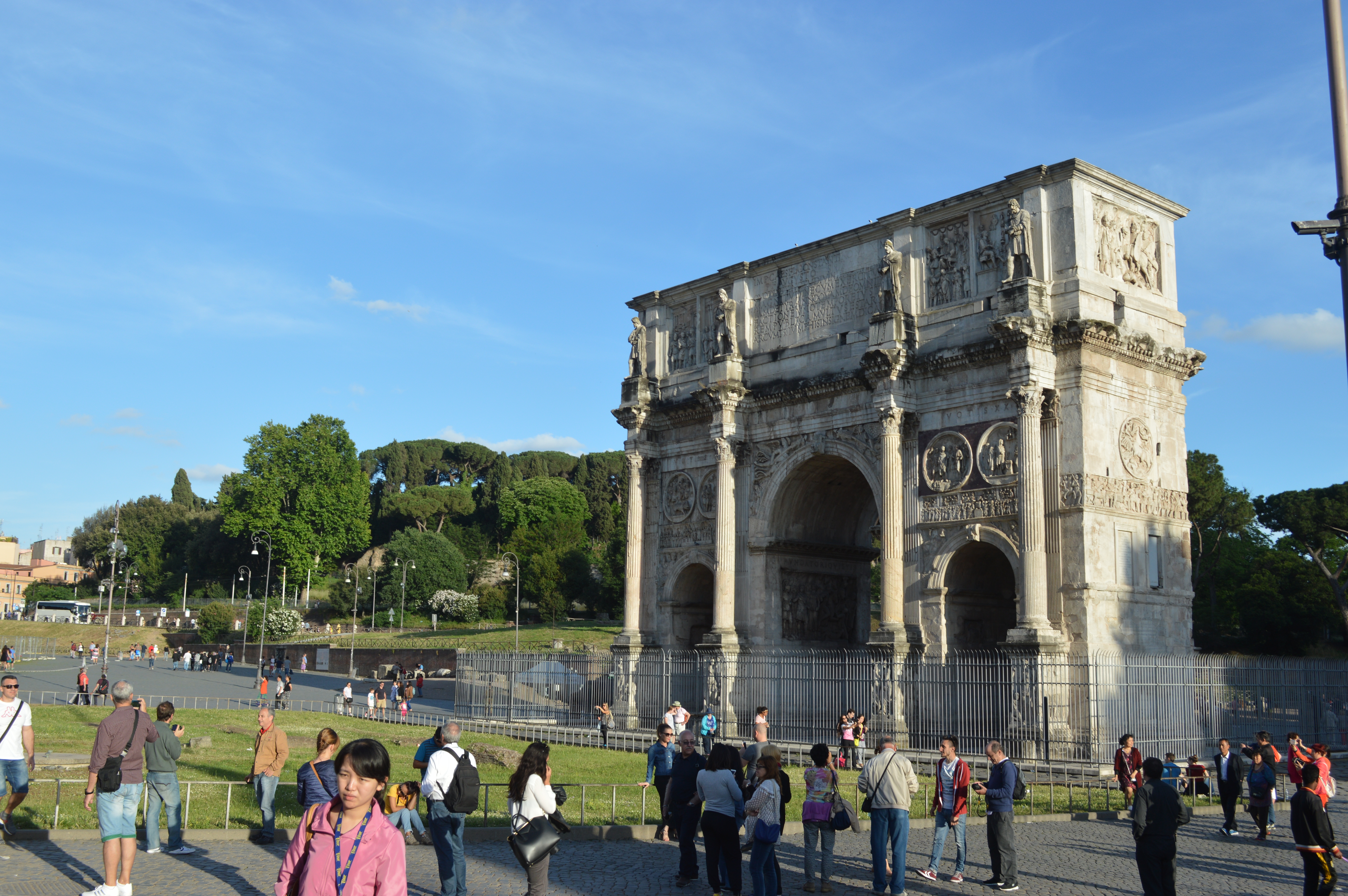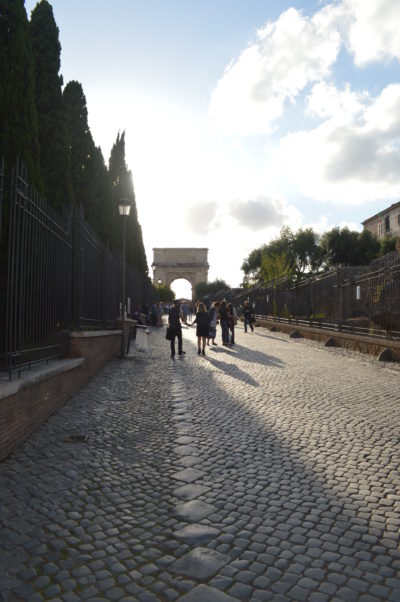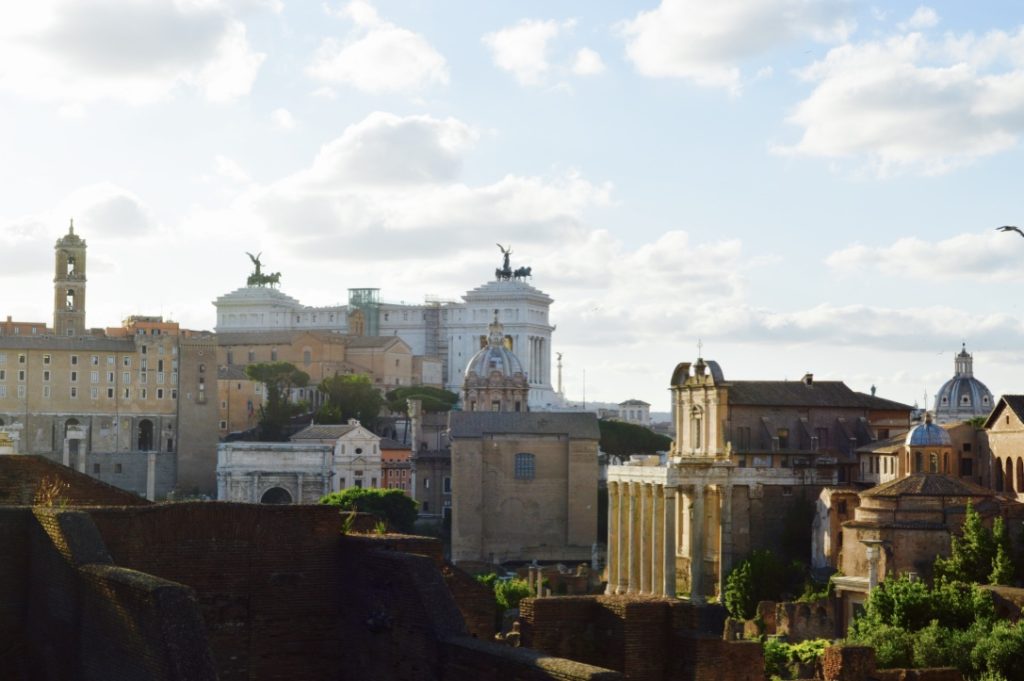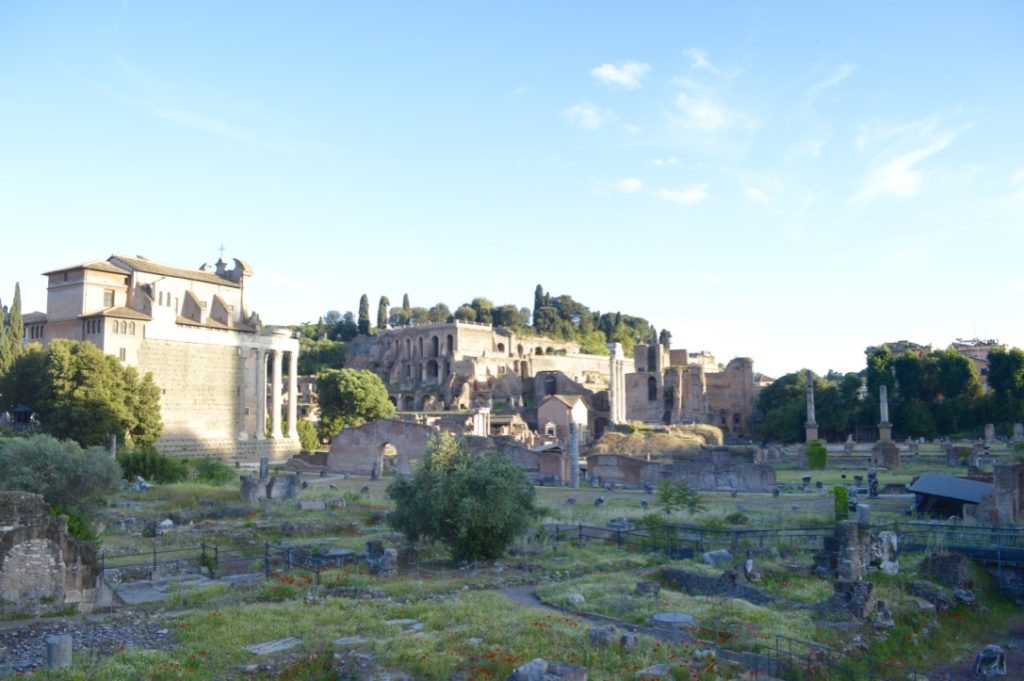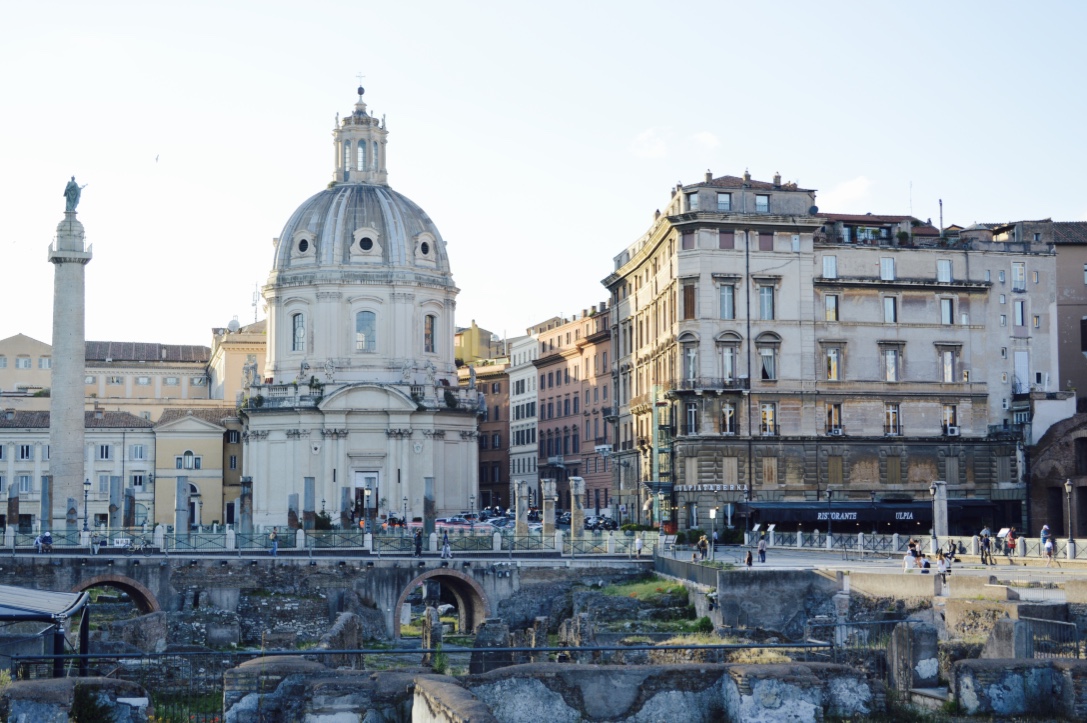 We did get to see some of the ruins from Palatine hill, although realised the next day that this was just a tiny section of what you can see when in the grounds!
Tickets
We ordered tickets online to try and avoid queuing … but we still had to collect our tickets from the "box office", so it just meant we ended up in a  different queue which wasn't much shorter than the queue to actually buy the tickets! No real time saved there (and we even had to pay an extra 2€ for the internet booking!) But, we did like the flexibility of the ticket as it meant we could access the Roman Forum ruins and colosseum anytime within the next 48hrs for just 12€. This didn't involve a tour guide, but an audio guide could be purchased for 6€ at the ruins. As the queue to get into the colosseum was quite big, we went into the ruins first and came back later in the day to enter the colosseum.
The Roman Forum
We spent 3 hours exploring the Roman Forum, it was a huge area of ruins to explore. We were pleased to find several water fountains around the site as it was a lovely sunny day and the views of the colosseum have to be the best in Rome!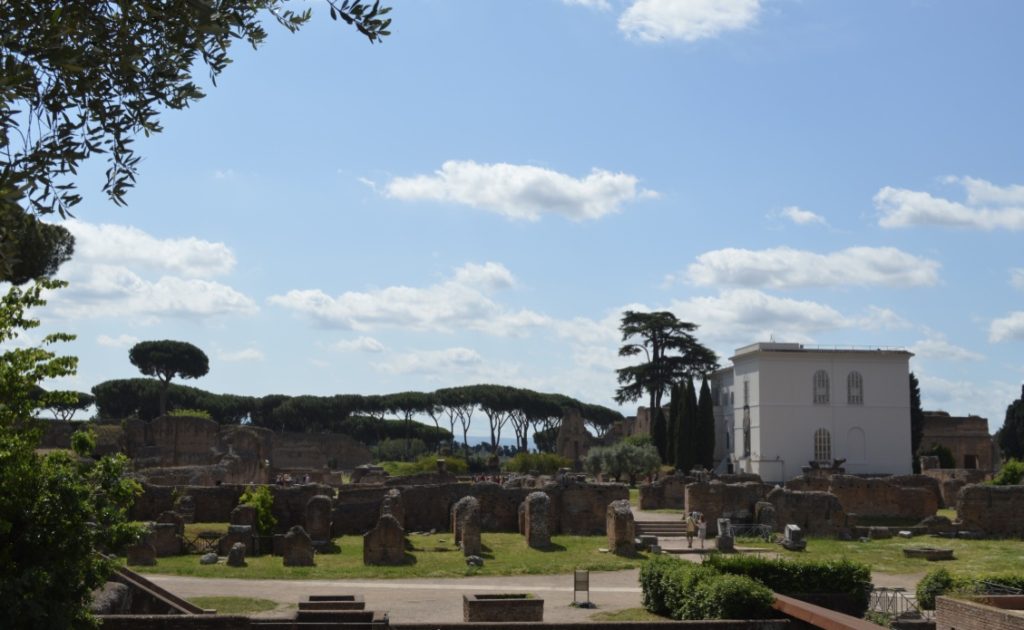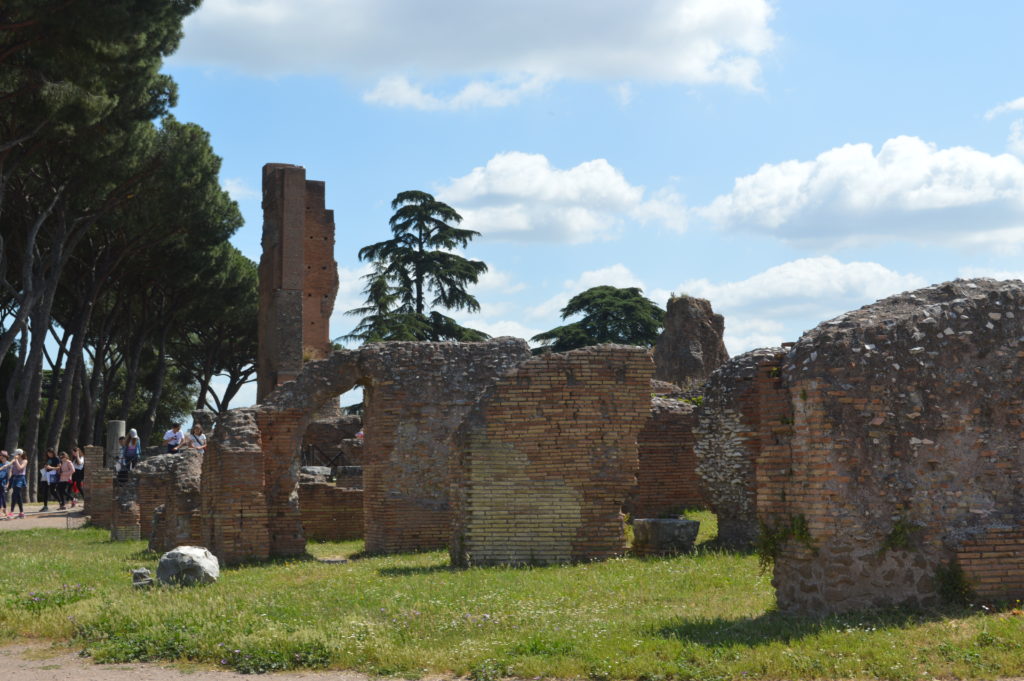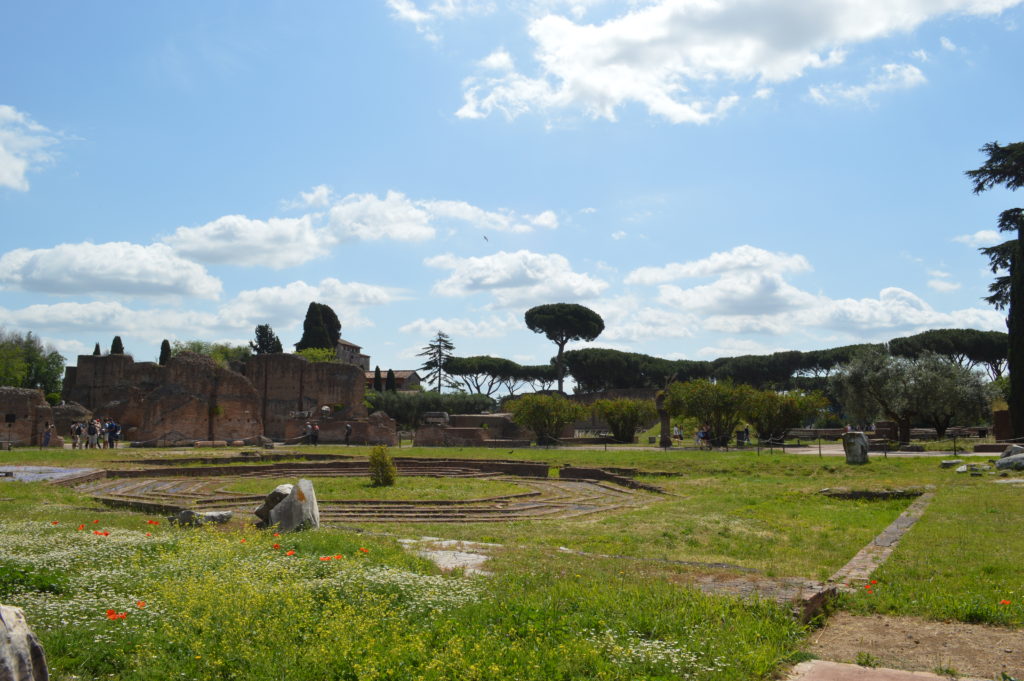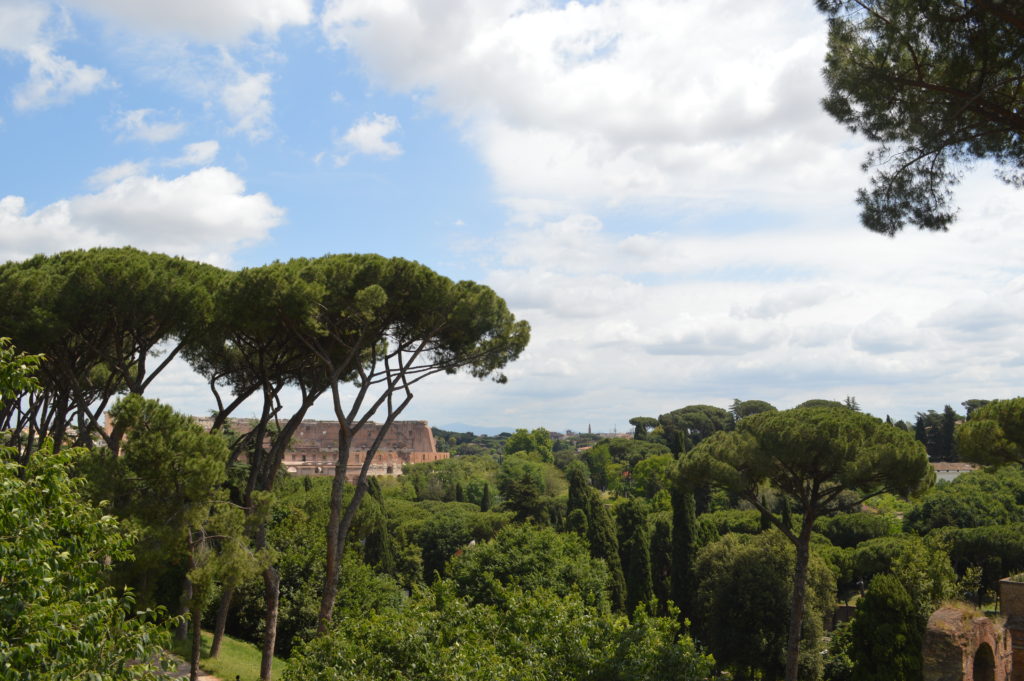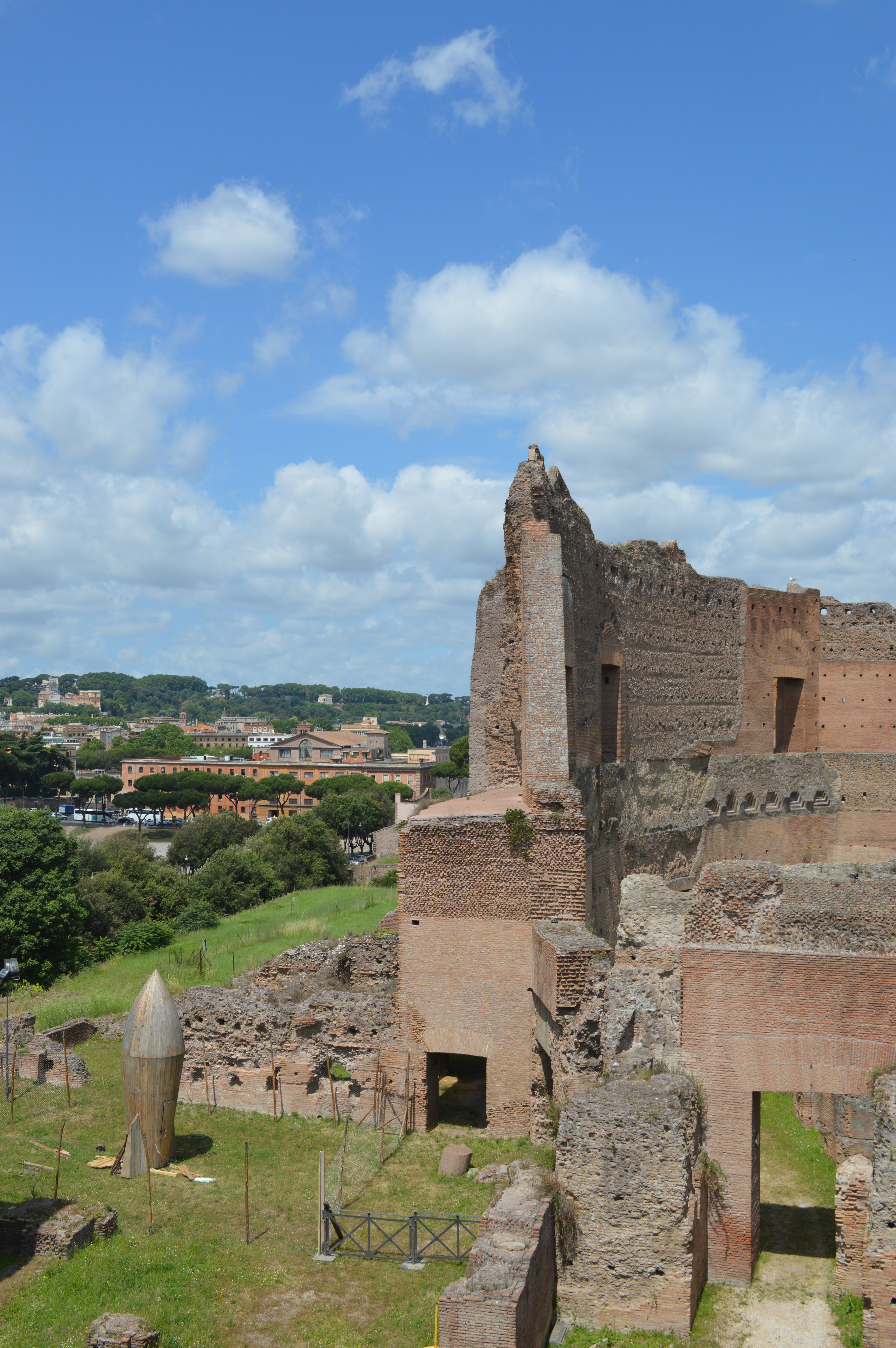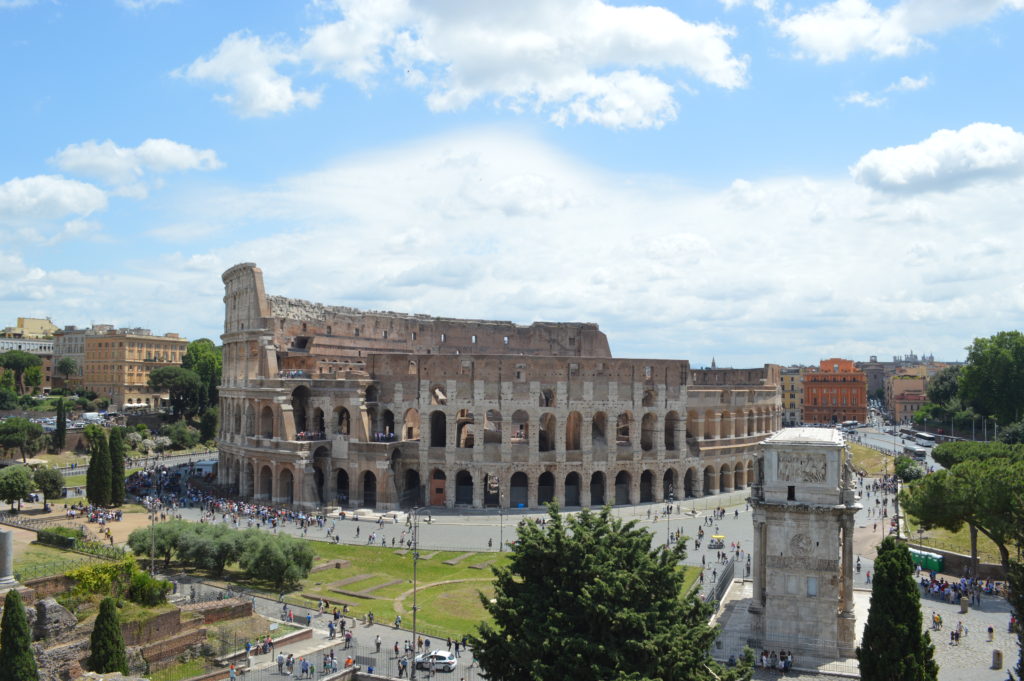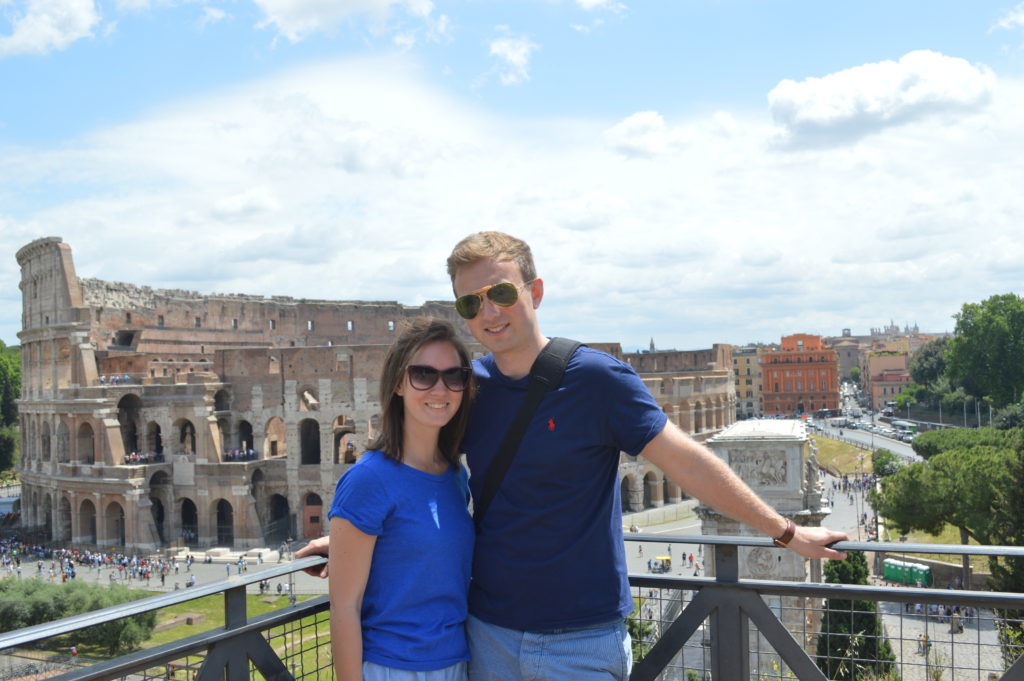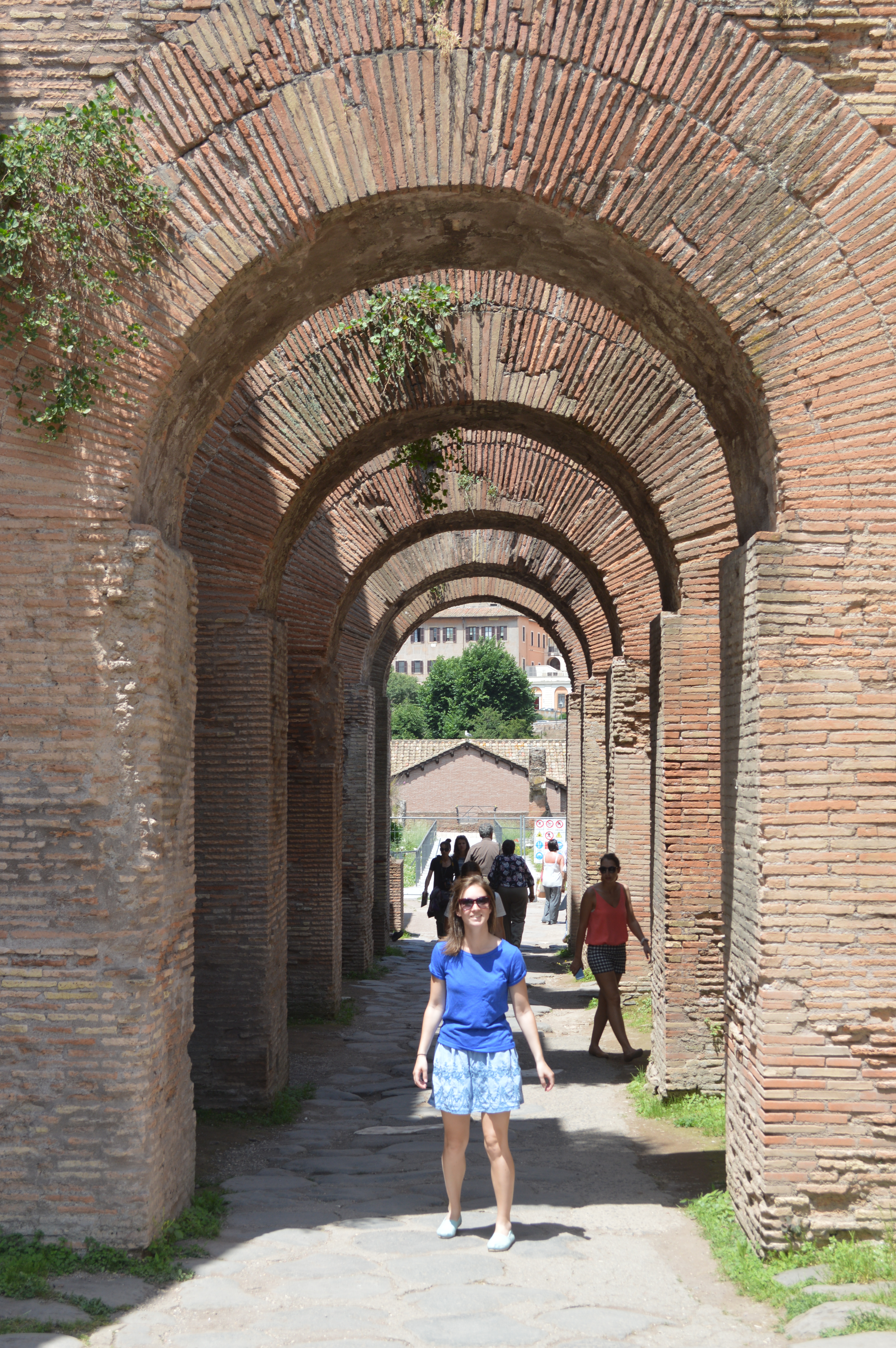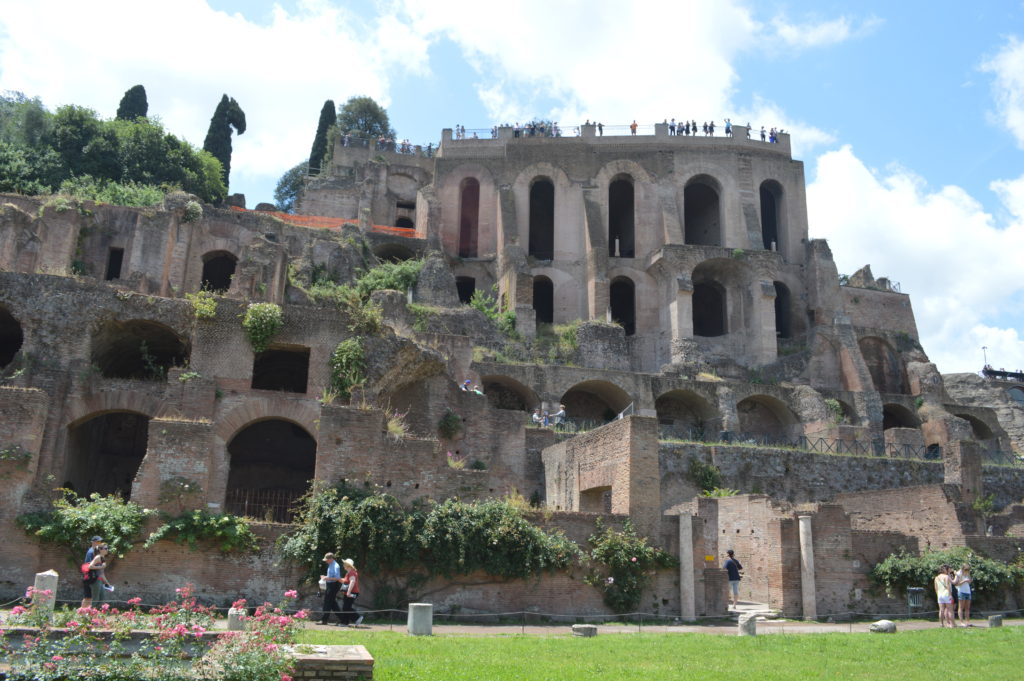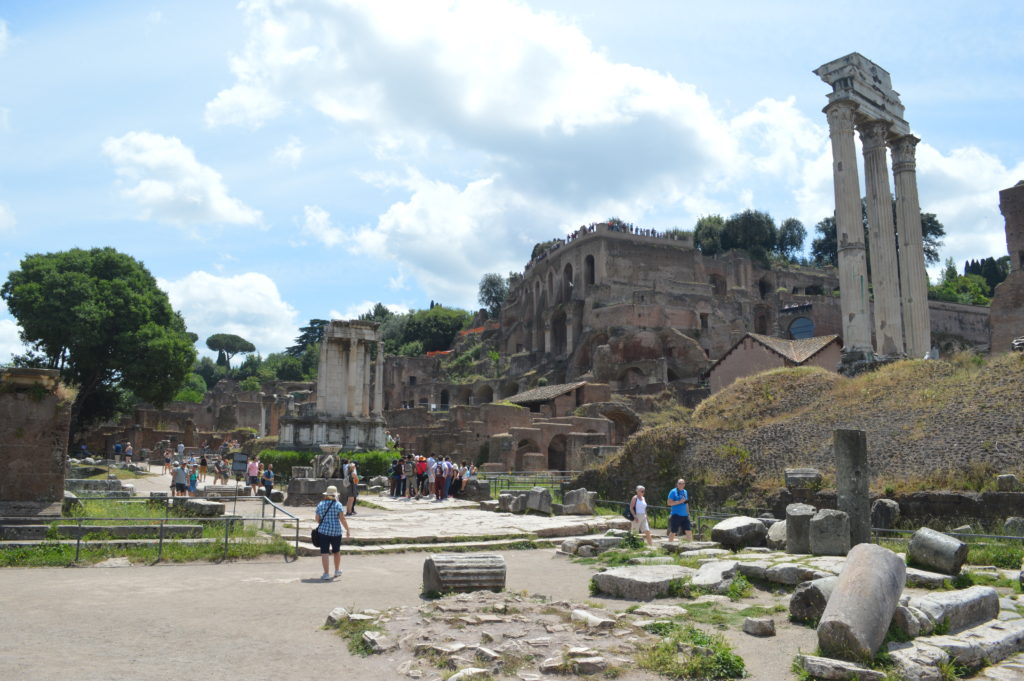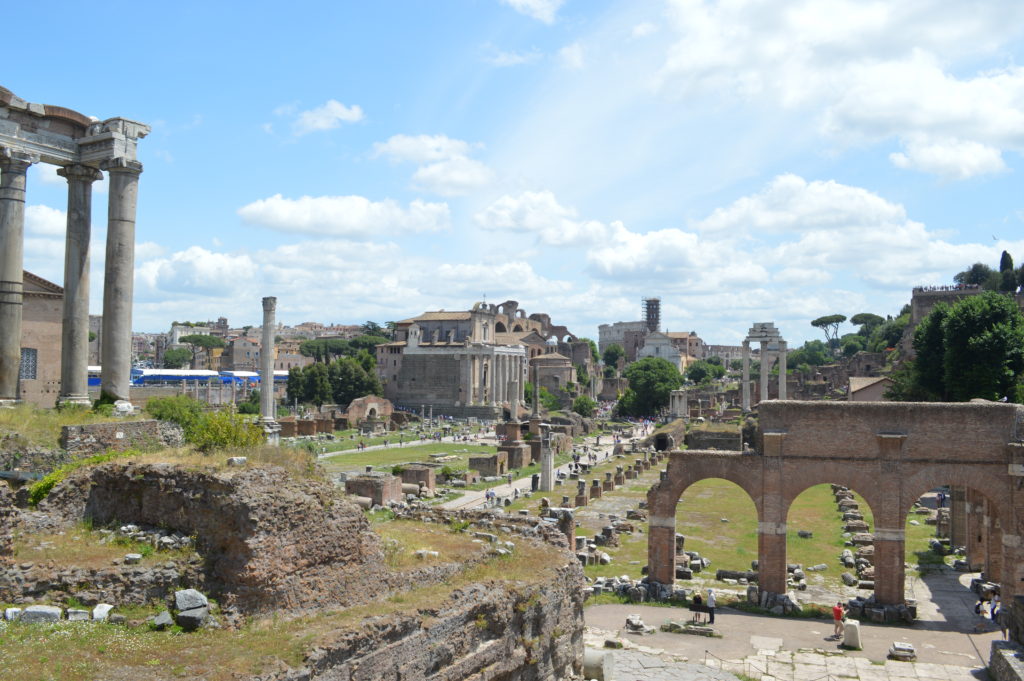 The Colosseum
We definitely made a good decision to come back to do the colosseum in the late afternoon, as at about 5PM there was only a tiny queue! It was crazy to think that there is currently only 35% left of the original building. I actually preferred the look of the outside of the colosseum as it still looks so grand. The inside looks more affected by the fire, although it was interesting being able to see down into what would've been underground. If we ever go back I would love to have a tour as I think it would help bring it alive for me.