After one of the most traumatic journeys, where at times, I didn't think we would make it after being marooned on Maratua island, we finally made it!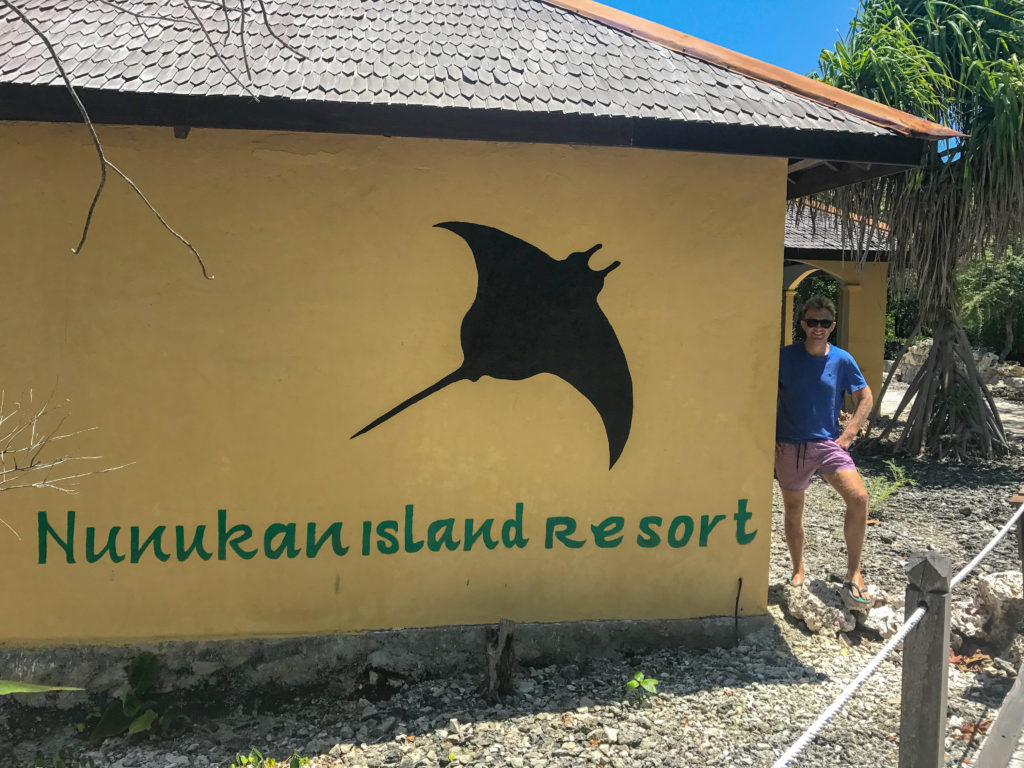 Island hosts, Suzanne and Beat met us with a friendly smile and some dragon fruit, which made everything seem a lot less stressful! It's safe to say, our beach bungalow was greatly appreciated; with it's air con and hot shower! We couldn't get over how humid it was here.
Nunukan island treated us to the best weather we'd had all trip, however the humidity was up at around 90% so we just couldn't really enjoy it! I smile wryly when I look back at how idyllic the photos look, knowing that in reality we were a sweaty mess!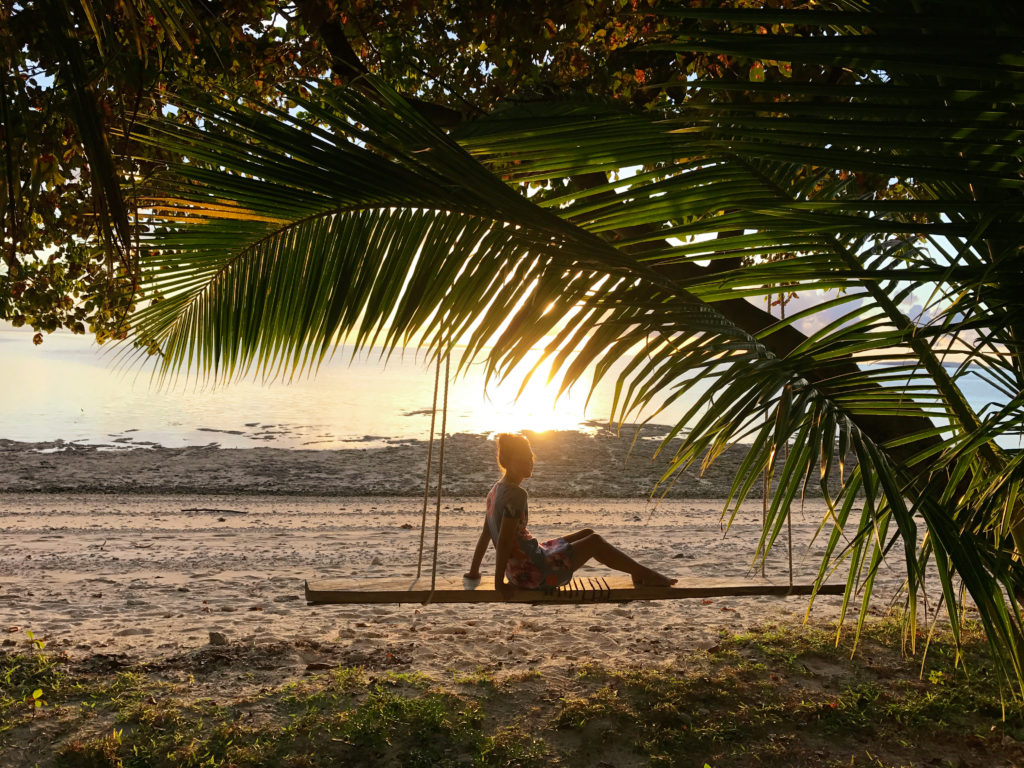 During our 2 days here, we loved exploring the island and it's sister resort; Virgin Cocoa. The 2 resorts are connected by the longest jetty I've ever seen, stretching 1km. Virgin Cocoa was the more luxurious of the two and although we weren't staying there, we made the most of exploring it (getting the best of both worlds for the cheaper price!). You can read more about the stunning Virgin Cocoa here.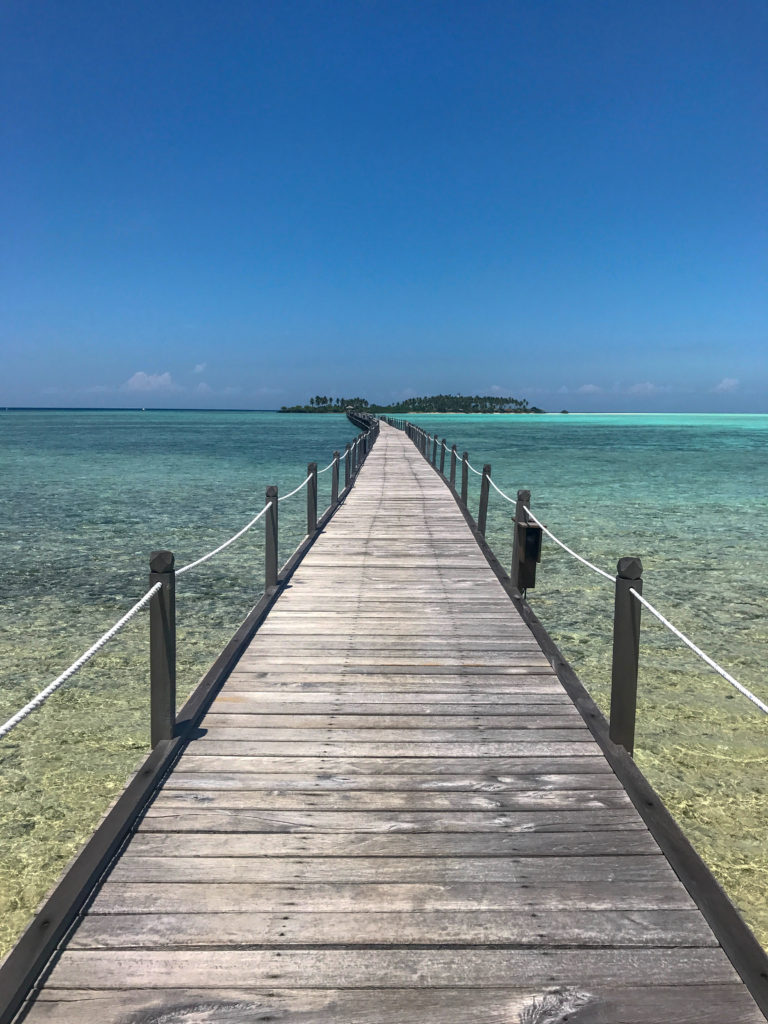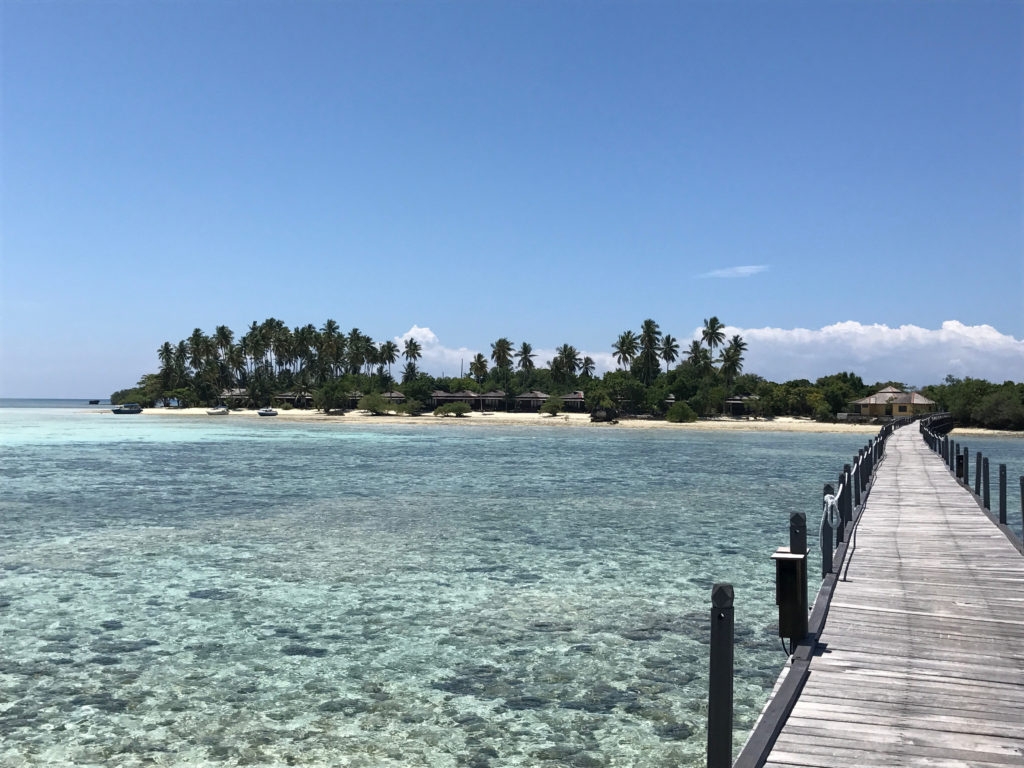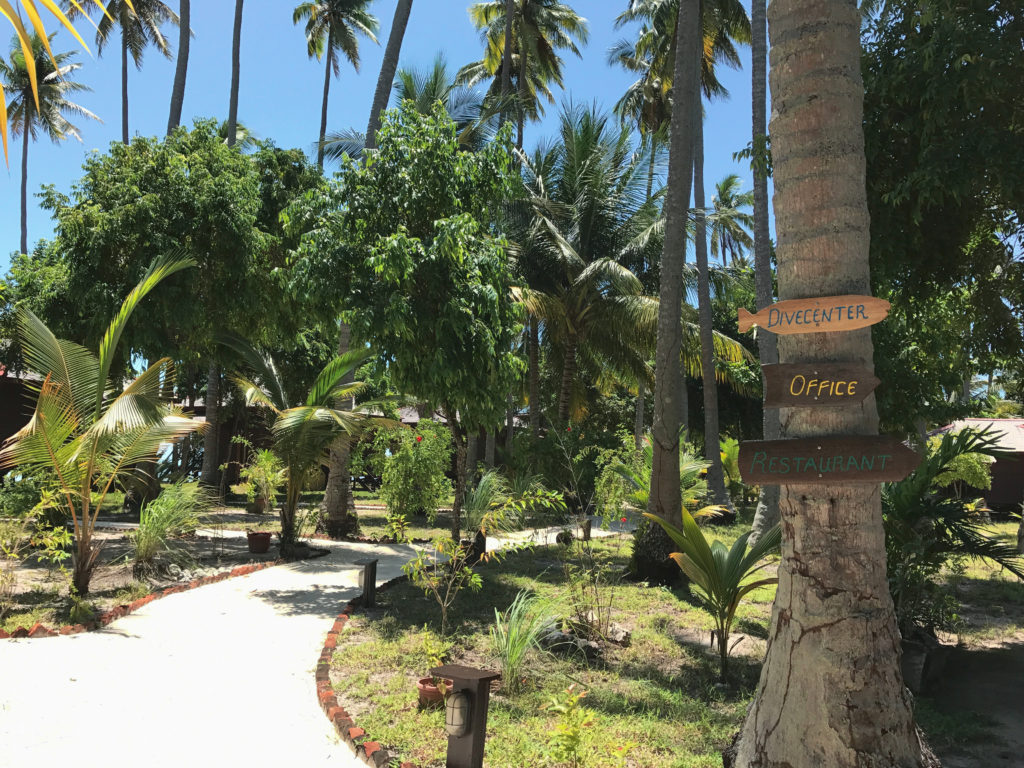 The beach at Nunukan reminded us of the beautiful Sabai beach in Koh Phangnan, although this one had a swing rather than deck chairs! Due to the heat, we did spend most the time in the shade. The tide was out for most of the day, so with no pool on Nunukan it was tough to cool down.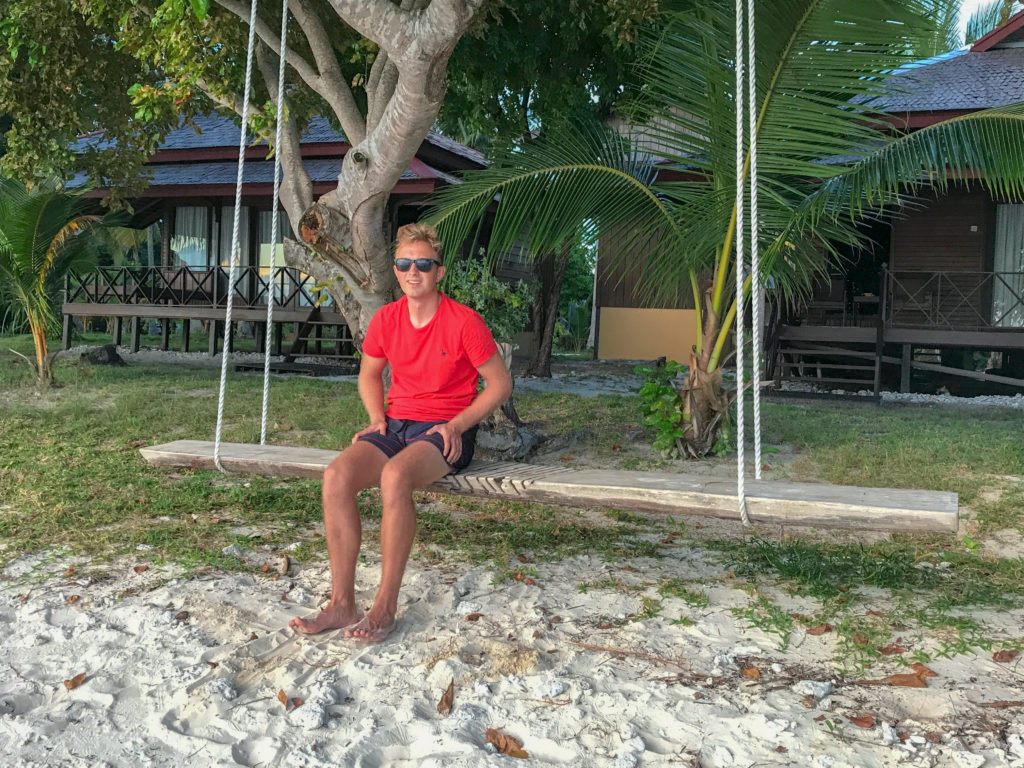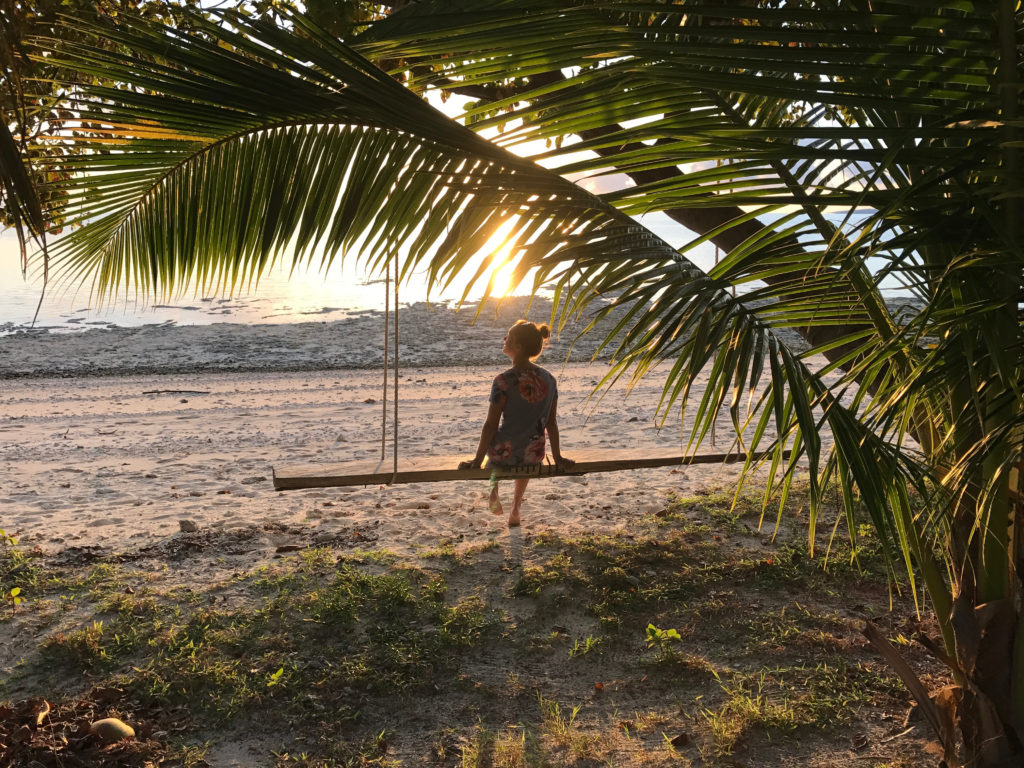 The middle of Nunukan island is full of cool rock formations which are actually dead corals and home to many geckos and lizards (including monitor lizards). In the evening we had to dodge hermit crabs to get back to our bungalow and saw HUGE fruit bats flying around the palm trees; they were quite noisy during the night!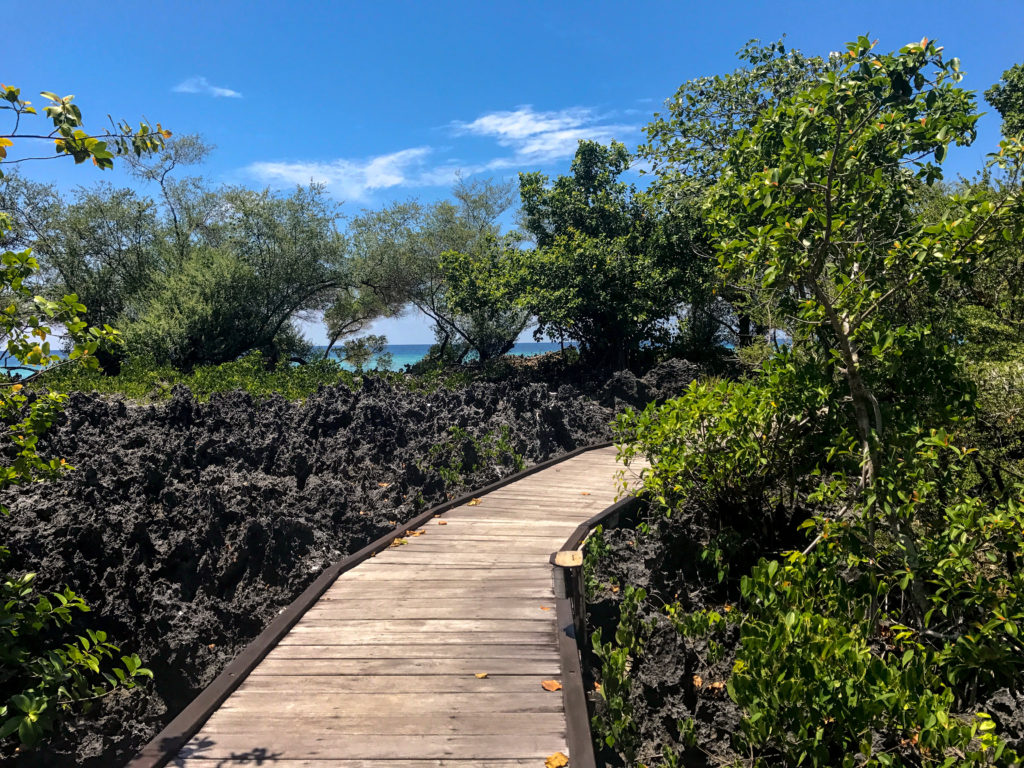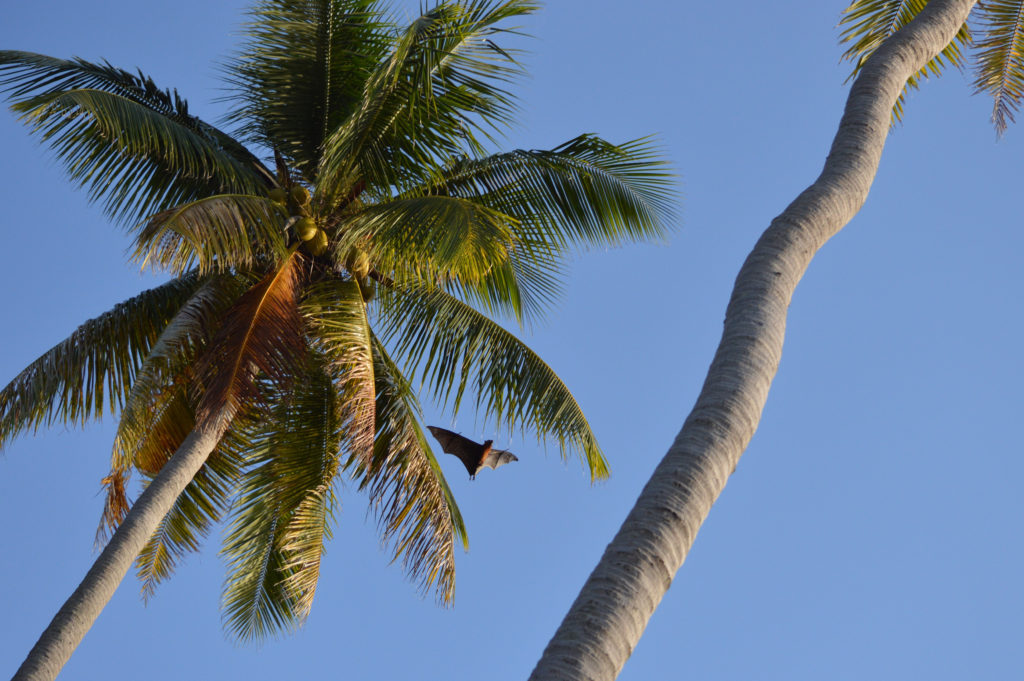 Food on the island wasn't the best for us. From peppery eggplant soup, to peanut-ty chicken satay and unfresh shrimp. At least breakfast was fairly safe each day! Our package didn't include lunch so we shared a club sandwich most days.
Despite the unrelenting heat, we were glad for our time relaxing at the end of our Borneo travels. We left Nunukan at 5:15AM with a really smooth comfortable 3hr speed boat transfer back to Berau, ready to start our 42 hour journey home!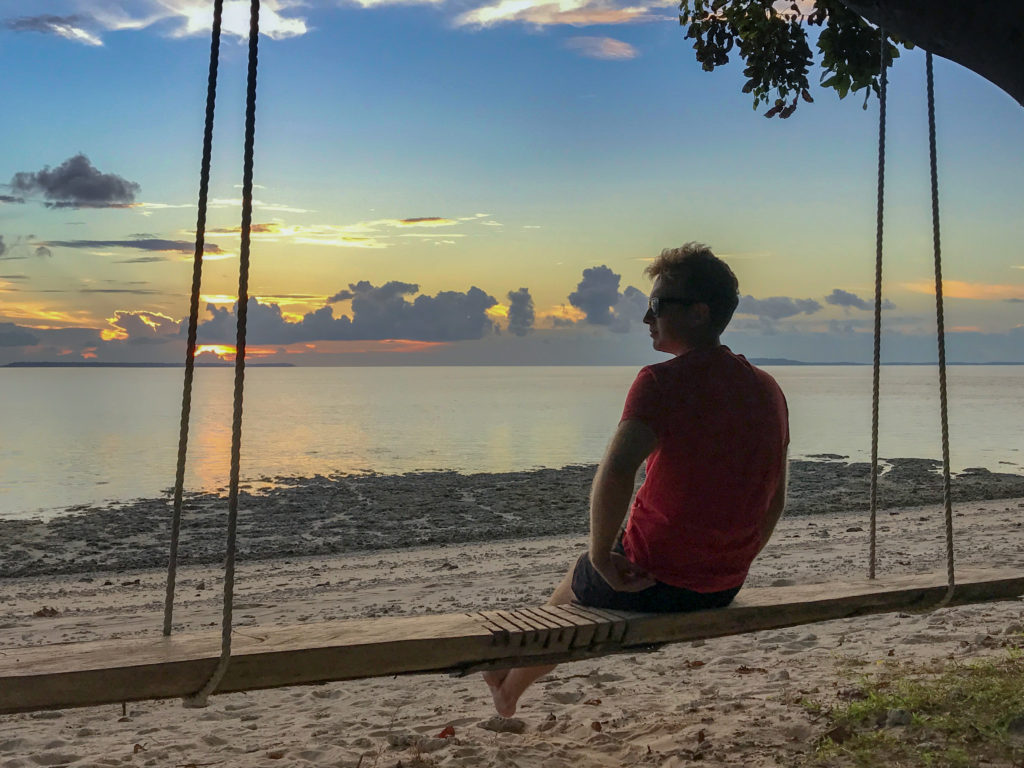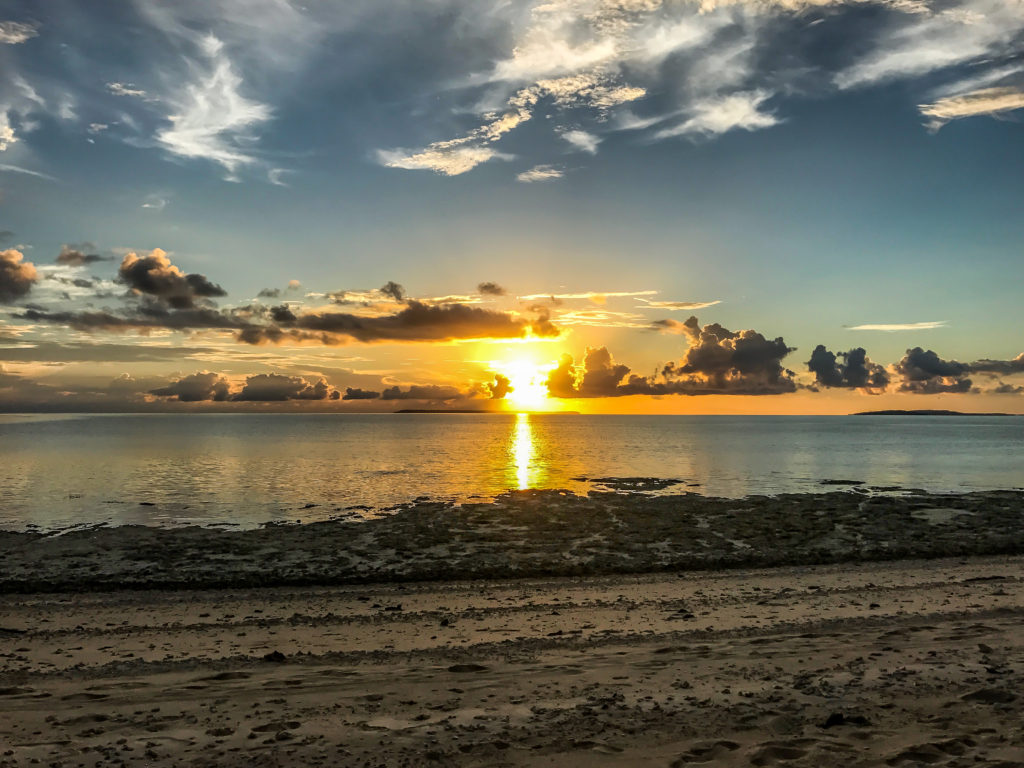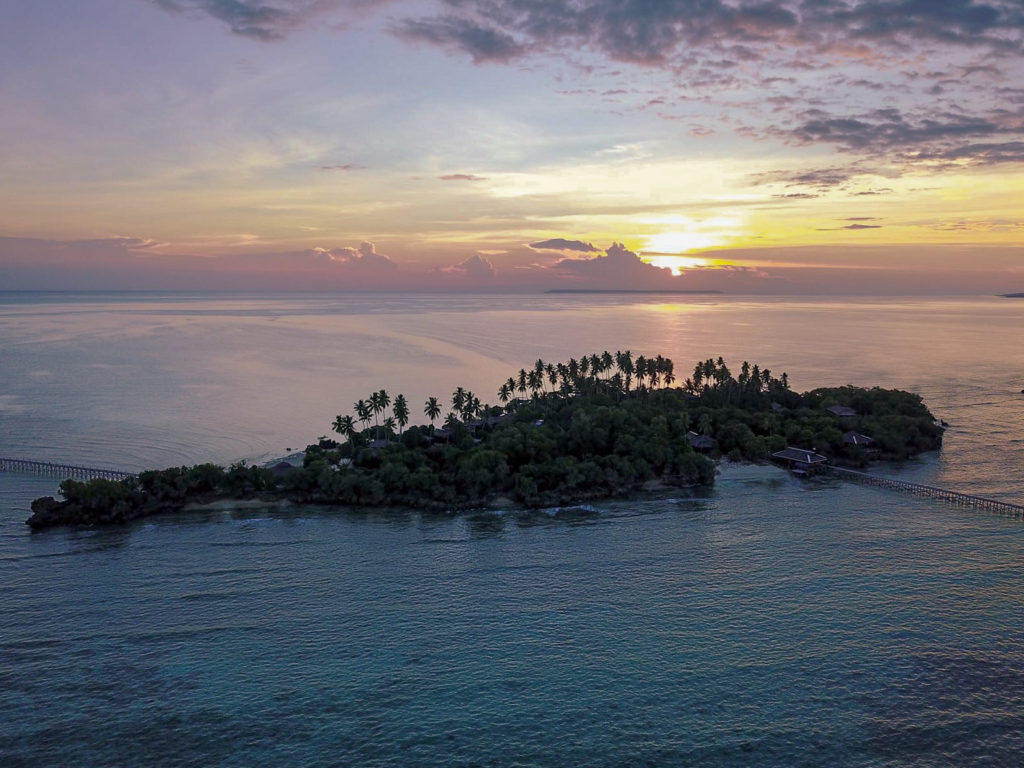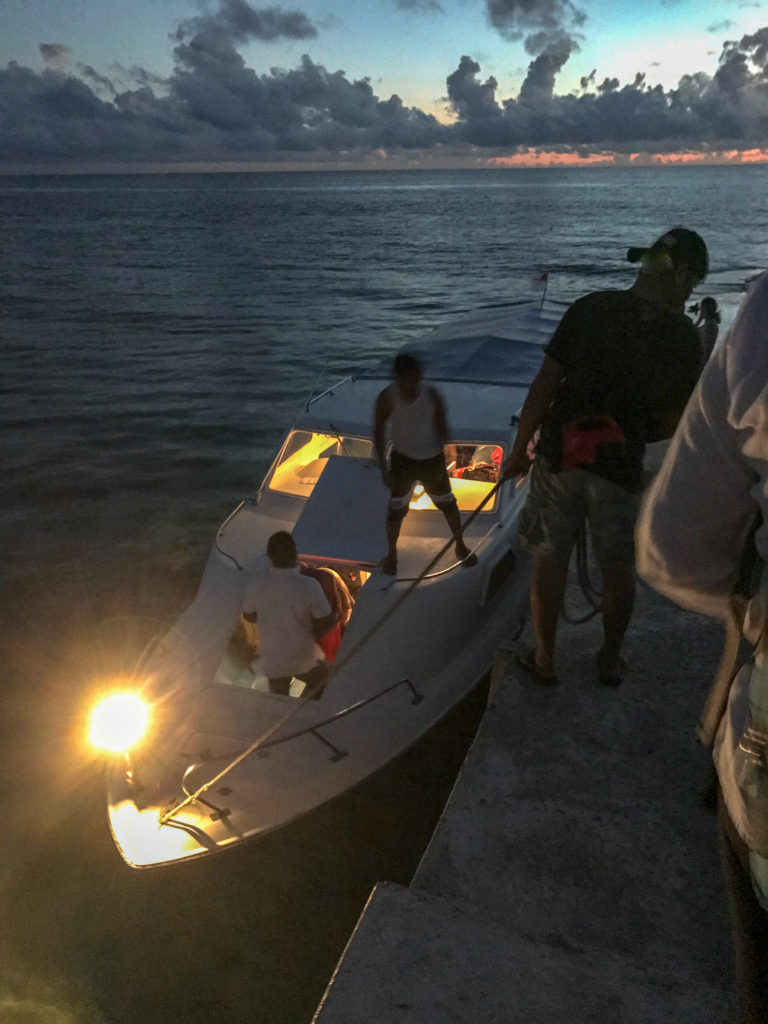 You can see more footage of our stay at Nunukan on our vlog: