Santa Monica
After fighting through the traffic in Santa Monica for over an hour, we finally made it to the beach! I couldn't believe the size of the LA beaches; they stretch for miles and are so wide! We came late afternoon, so the beach itself was quiet quite, but the promenade was another matter!
We wandered along the promenade towards Rob's favourite area; Venice beach. It was so busy with loads of people selling souvenirs along the edges; including medicinal weed prescriptions!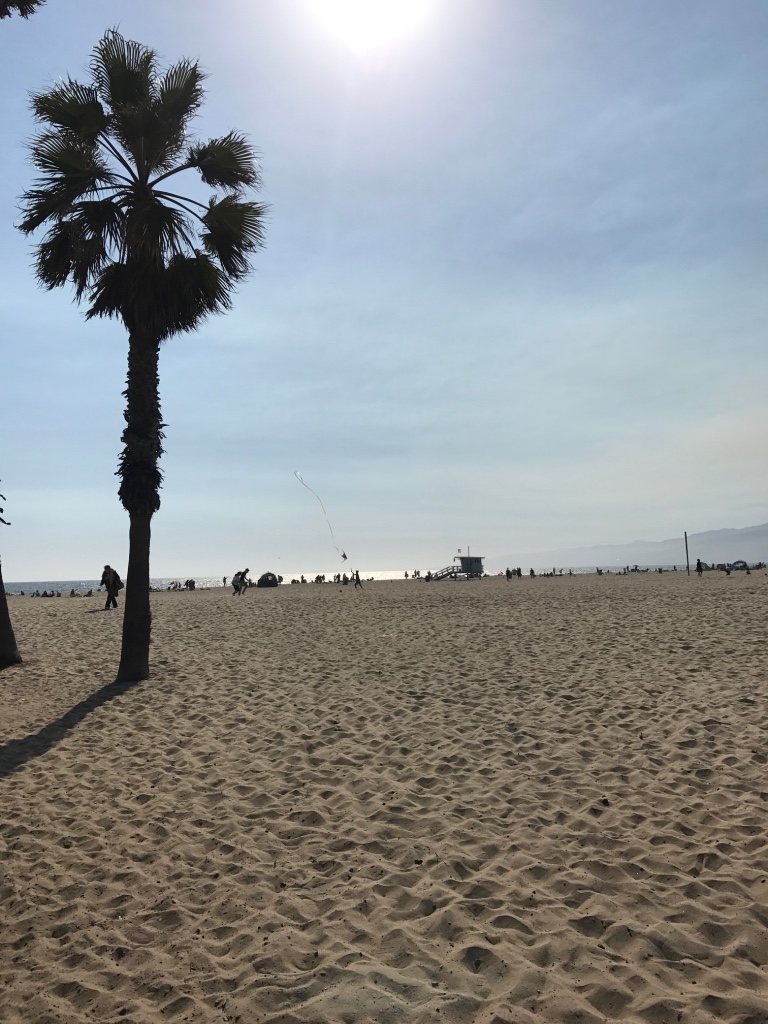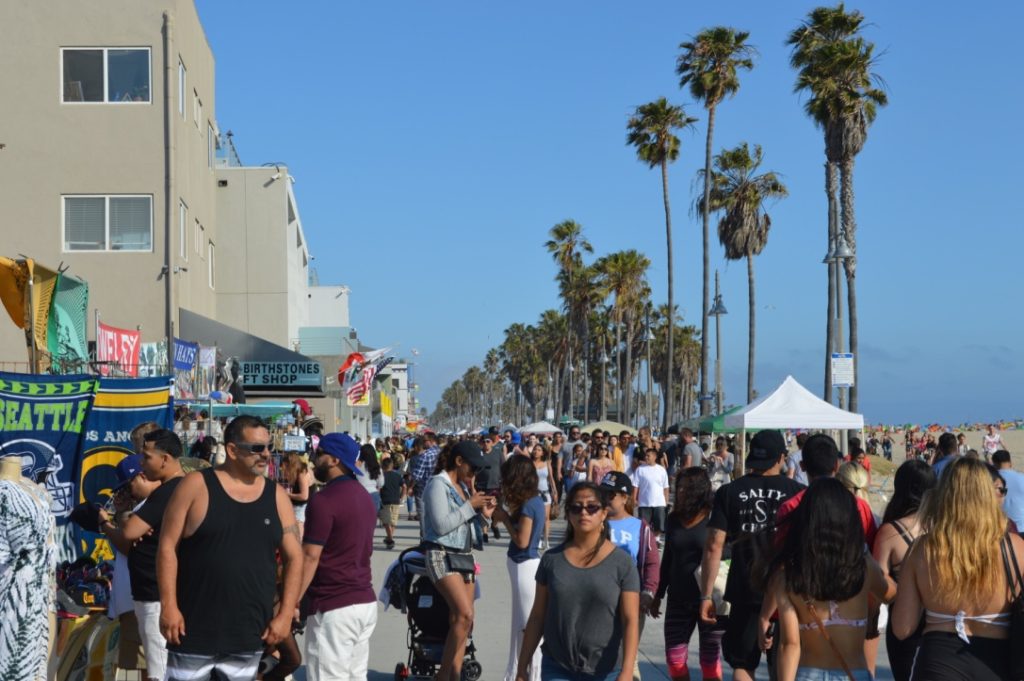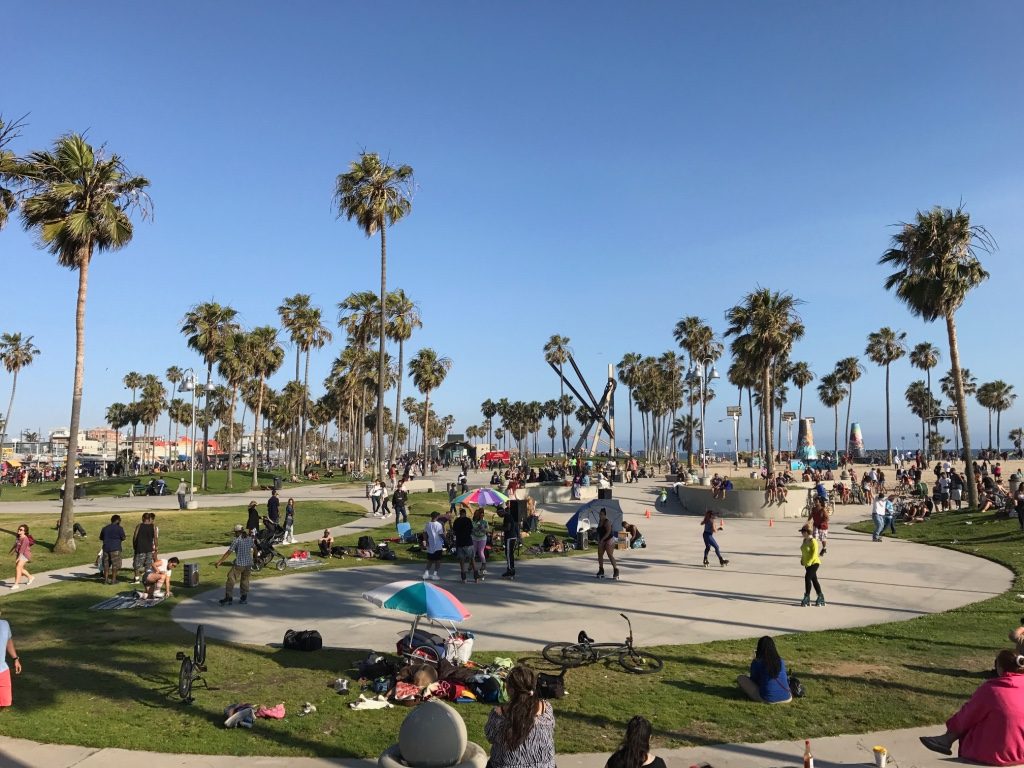 I loved the skating area and could've stayed here just watching everyone all afternoon, but Rob was keen to show me why Venice beach had been given it's name!
Venice Beach
Only a short walk from the beach we found the canals. This is such a unique area; the houses around here are incredible – Rob's already planning his retirement!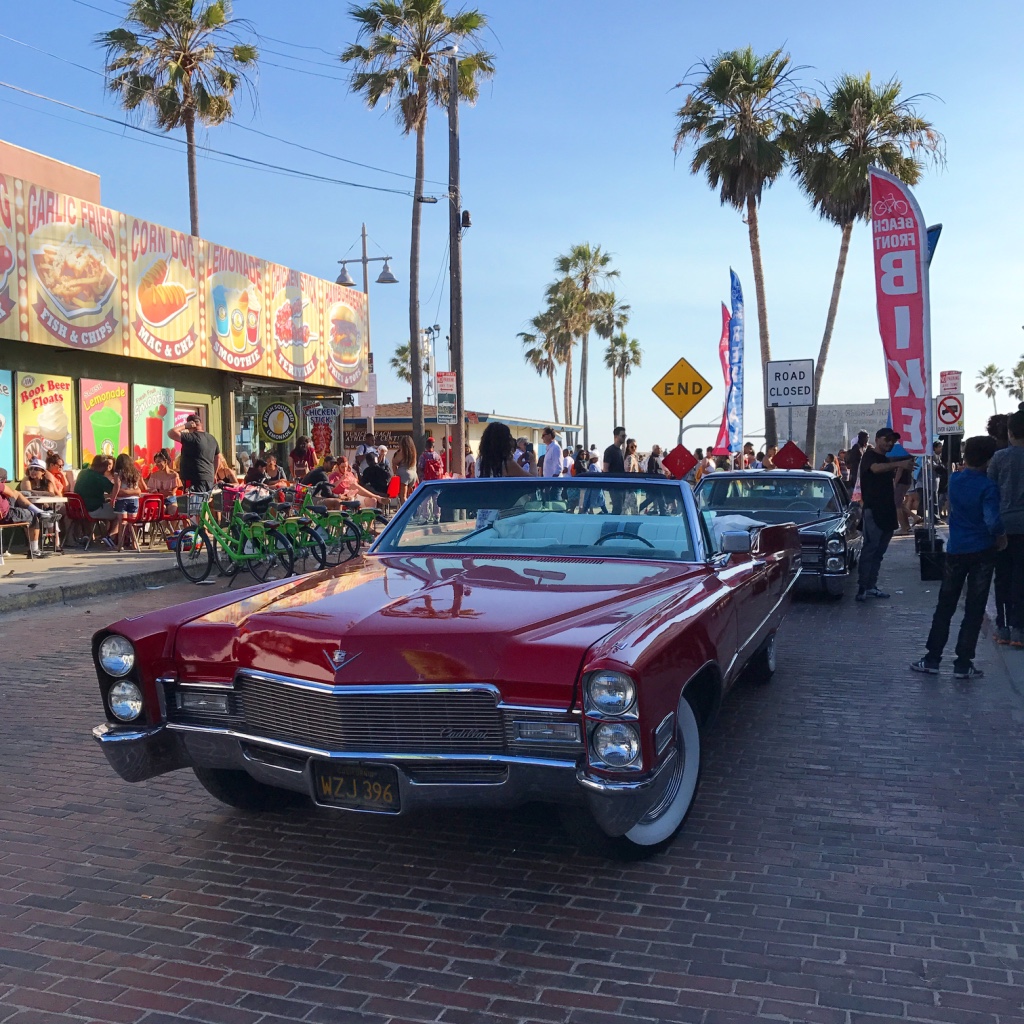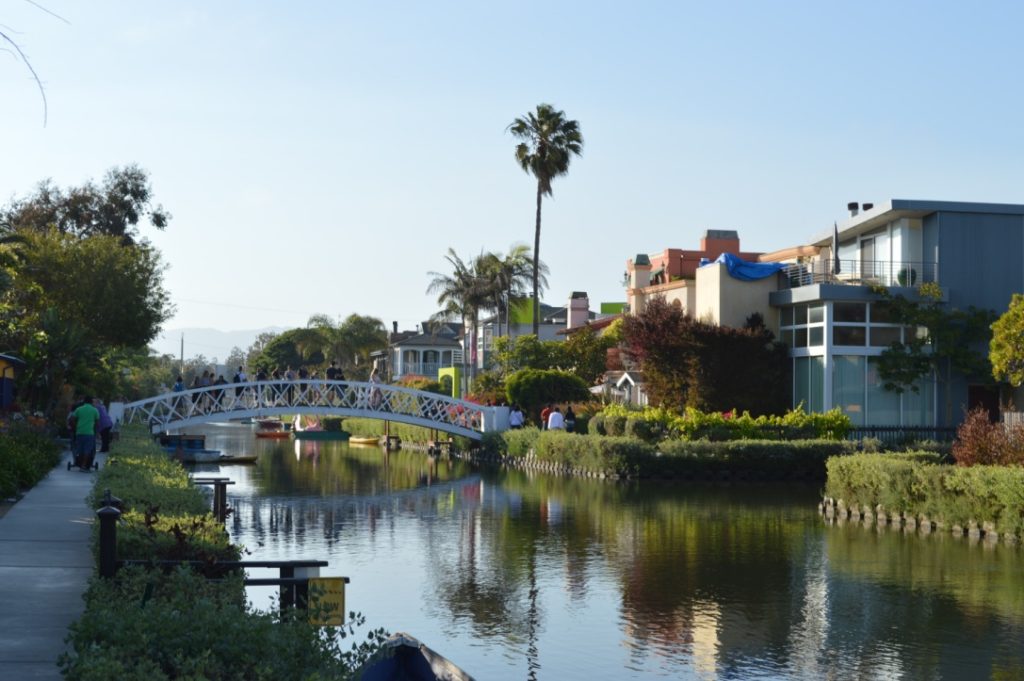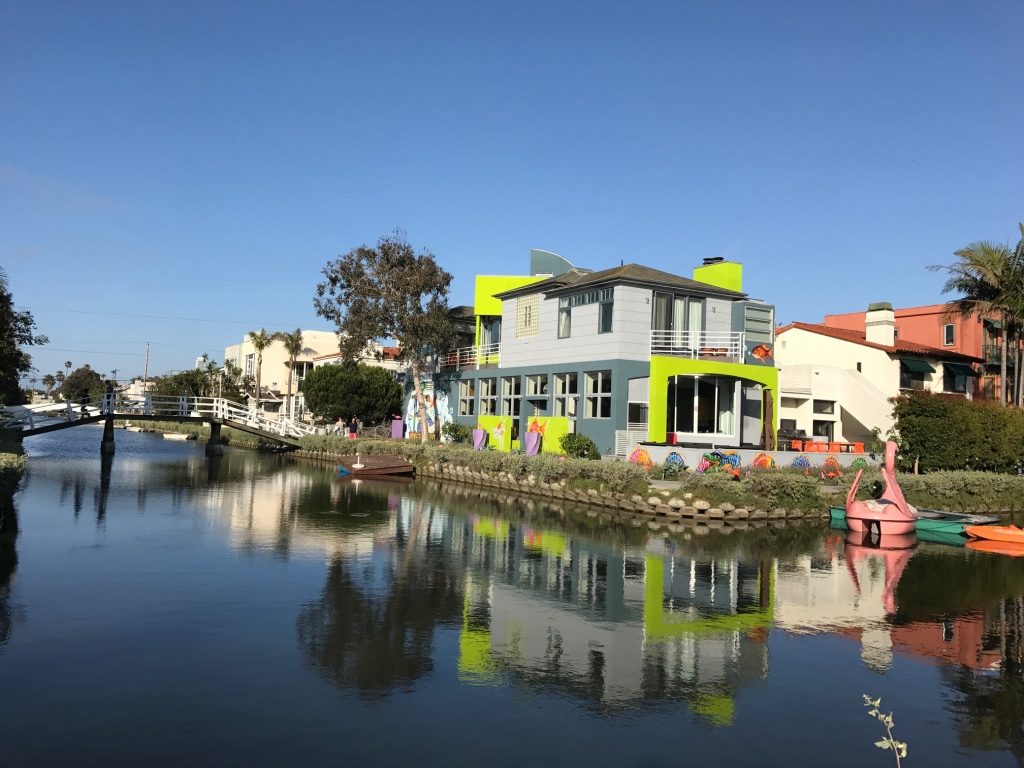 Muscle Beach
We didn't see much action at the Muscle beach outdoor gym, but there was a flag ceremony on the beach!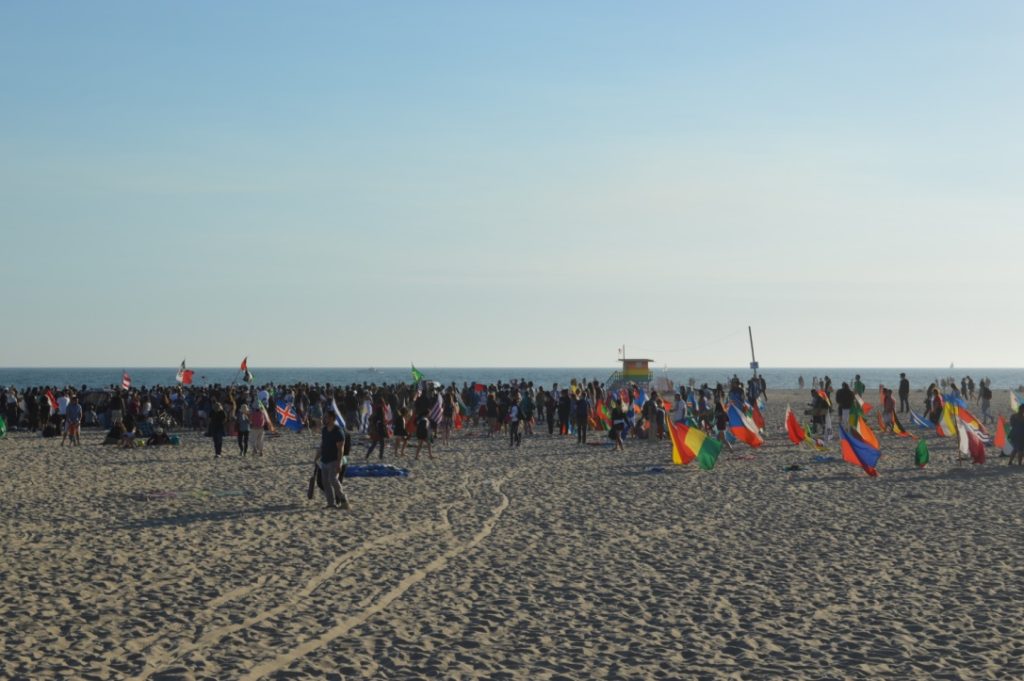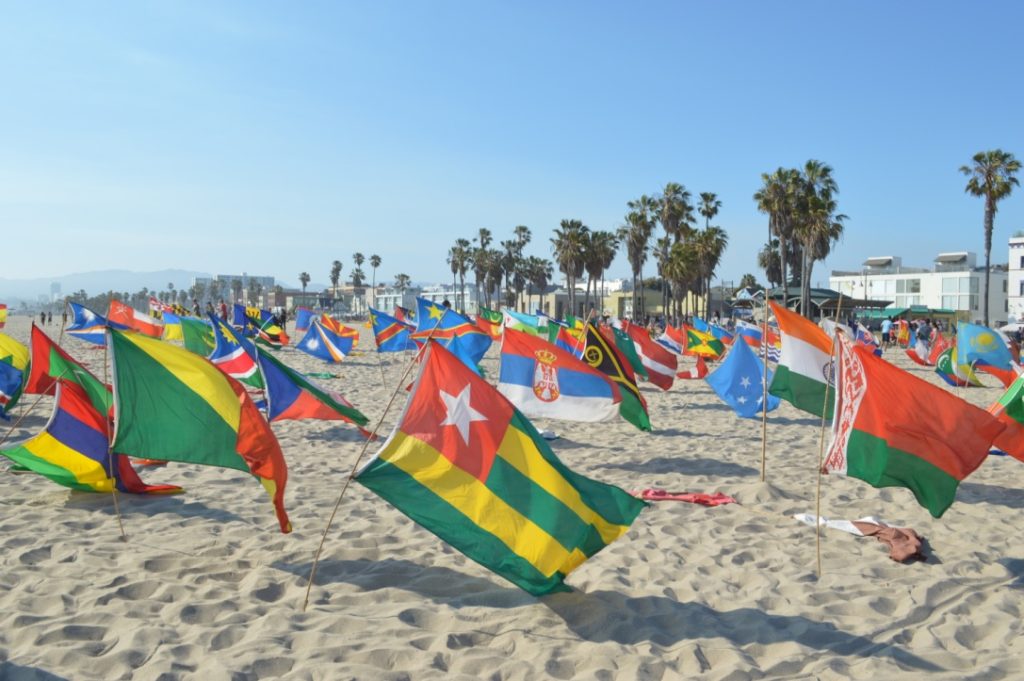 We wandered back along the beach to the car for sunset and decided to spend the next day exploring Malibu beach!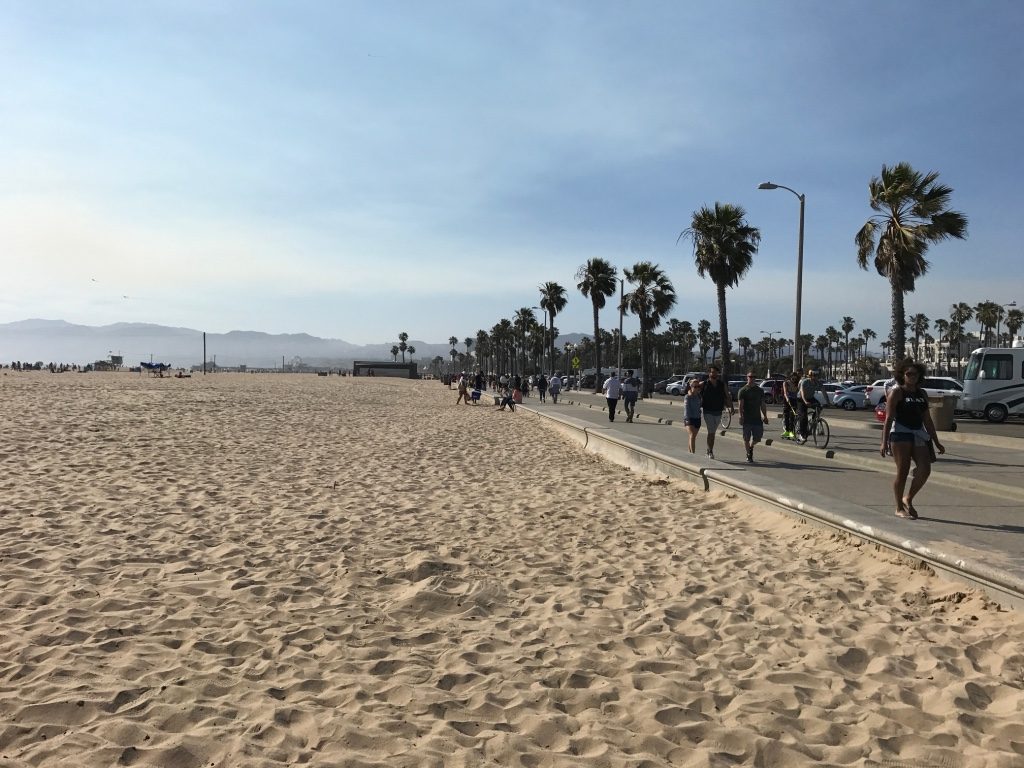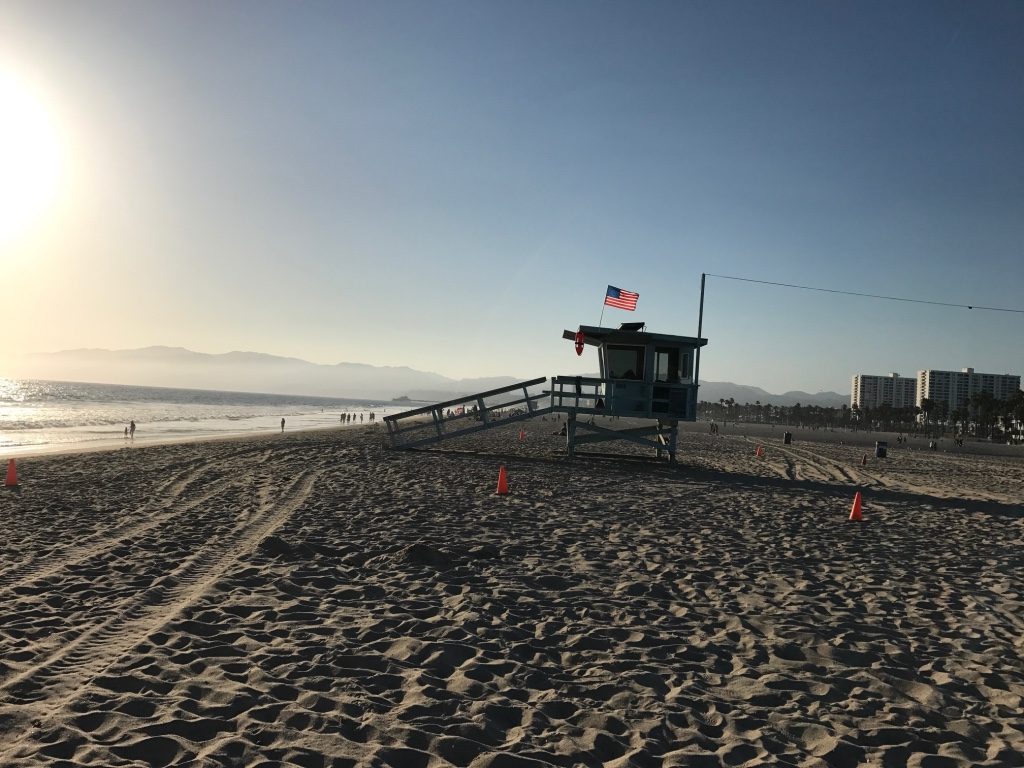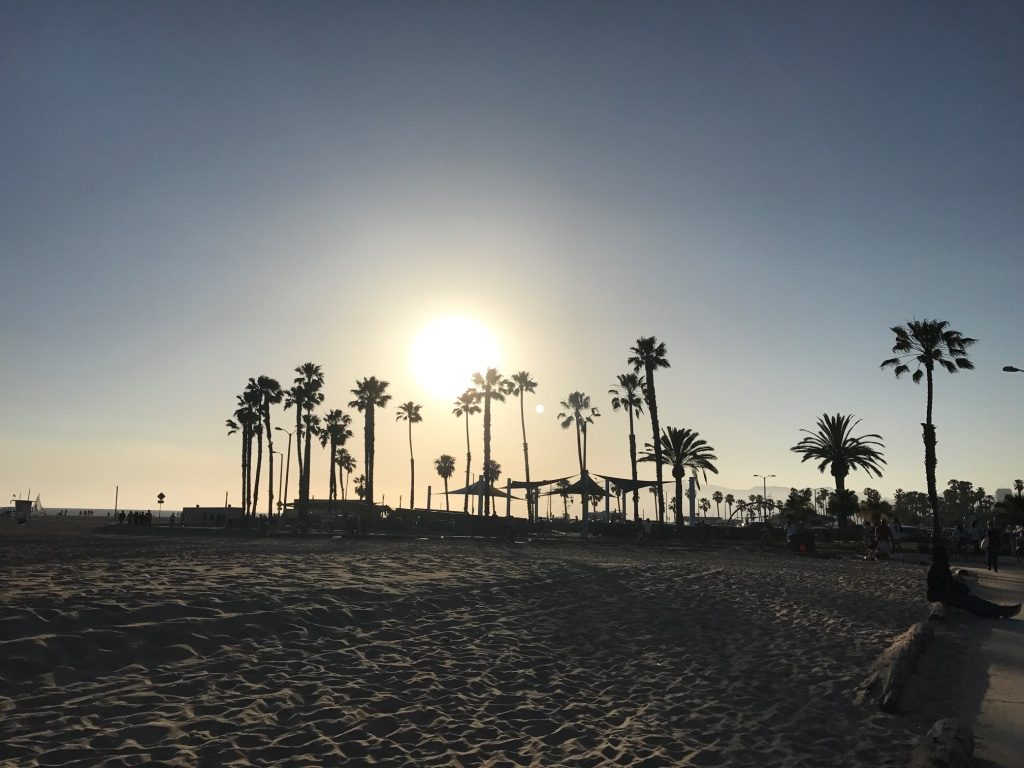 The skies not blue in Malibu…
Unfortunately we seemed to pick the only cloudy day to head to Malibu… and we were told it doesn't rain in California! Regardless, we still had a great time – spotting dolphins and seal and some great surfers, although it was pretty chilly without the sun!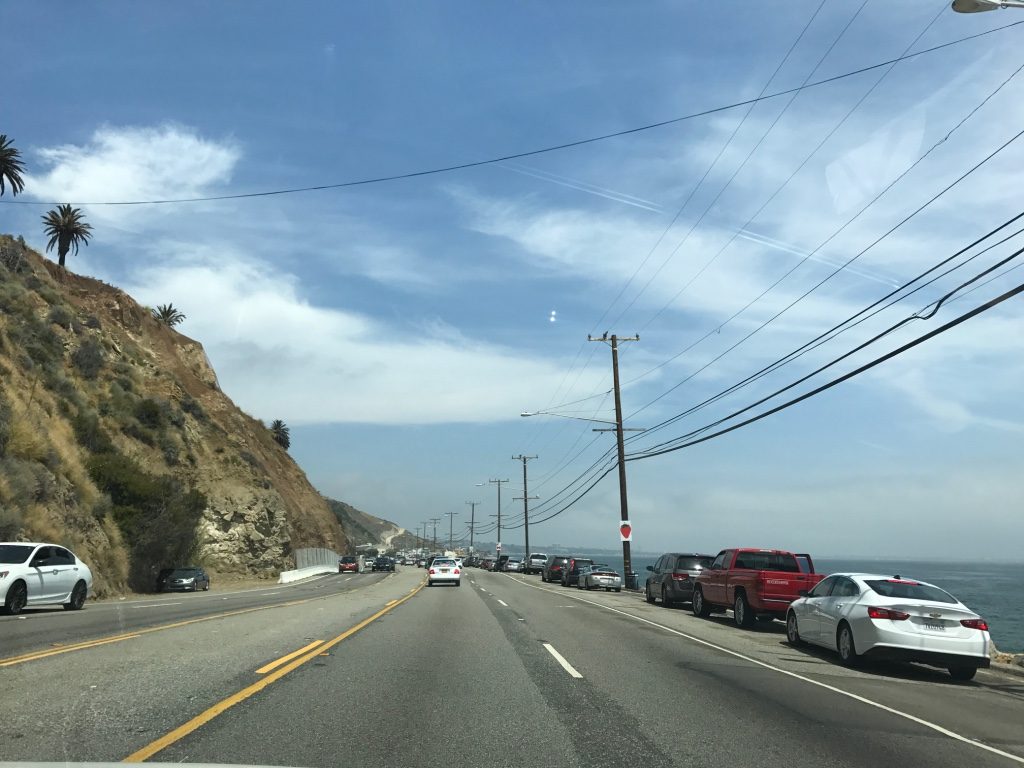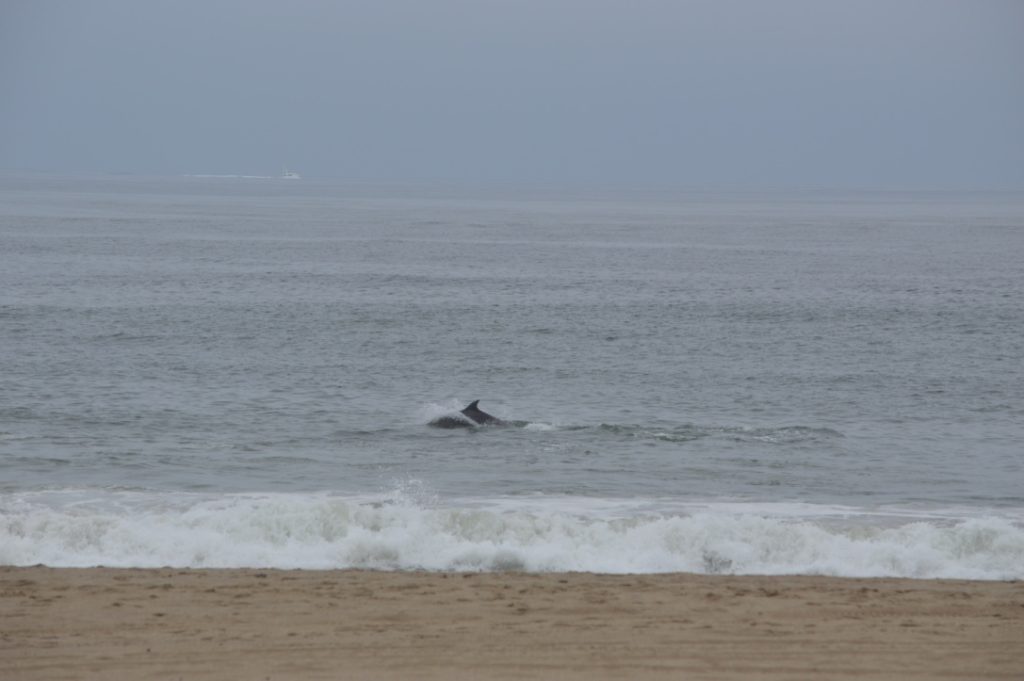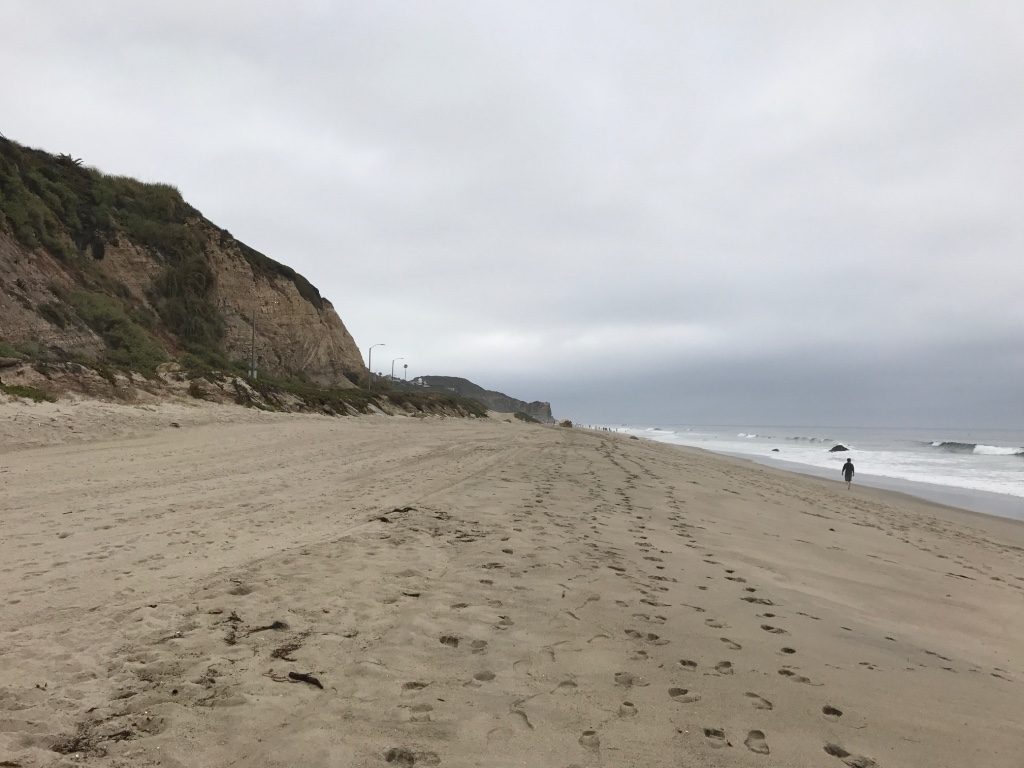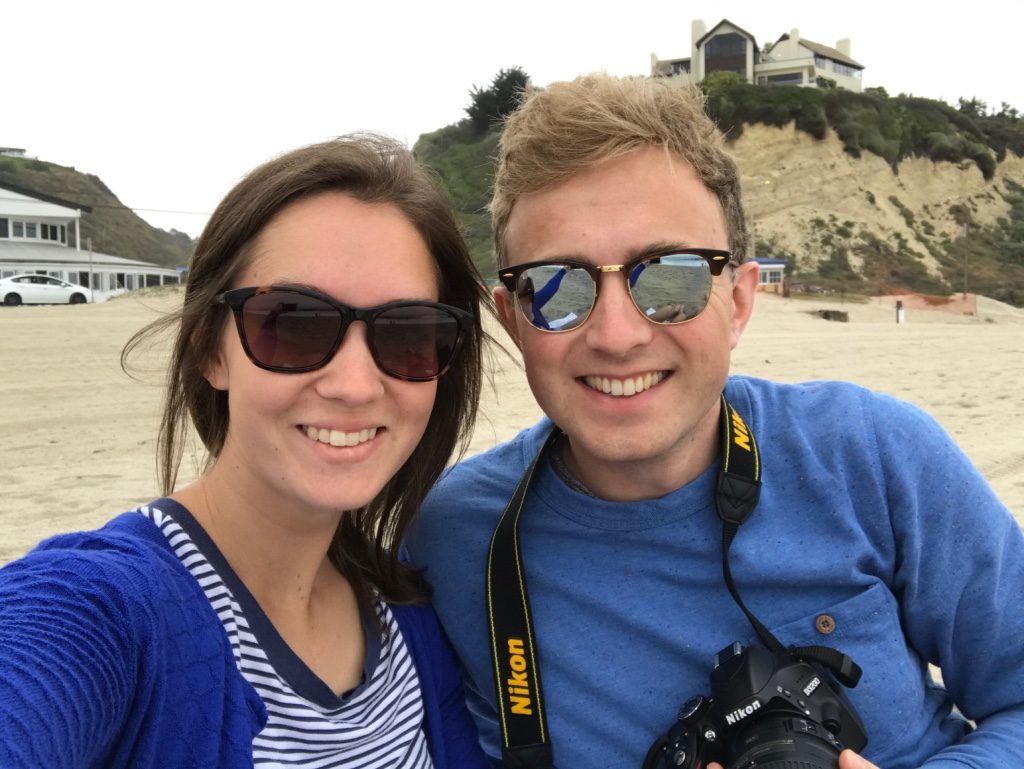 Drone flying on Hermosa beach
America are a lot hotter on drone restrictions than the UK. However, we did our research and registered the drone before flying into California. We knew it would be tough to find somewhere to fly the drone due to the vast amounts of national parks and airports in Los Angeles (you can't fly within a 5 mile radius). However, Hermosa beach seemed to fit the bill so we made this our final beach stop.
Within 1 minute of getting the Mavic out it's case a lifeguard was driving over to us asking us if we had a local license! He did say that they don't enforce anything but the police would confiscate it if they turned up… we decided to risk a quick flight!