We were very excited to be heading to the Southern "secret gili islands" near South West Lombok. I absolutely loved my previous visits to the popular Gili Air and Gili Trawangan, but was keen to explore a less-travelled island. Gili Gede certainly provided this. It is the biggest of the southern Gili islands and is a "working island" which enabled us to have some interaction with the local people. Despite this, it still has limited tourist accommodation options and we felt very privileged to have the opportunity to stay at the brand new Ko Ko Mo Resort (opened in Feb 2016).
We previously stayed at Ko Ko Mo Gili Trawangan, so when we noticed they had opened a new branch on Gili Gede we were keen to find out more. Unfortunately the prices were outside our budget. Rob, forever being the optimist, decided to drop them an email to see if they could help us in anyway. We were pleasantly surprised when the owner offered us a low-season price since we were return customers! Straight away we booked in for 2 nights, very happy to add a little piece of 5* luxury to the end of our 3 weeks in Indonesia.
We had also planned to visit Gili Layar before heading to Gili Gede. However, when our pre-booked accomdation (Layar beach bungalows) let us down last minute we got in touch with Ko Ko Mo once again to see if they could help us in any way. We were really lucky that they had the space to accommodate us, honoring the low-season price, and we fell in love as soon as we arrived at the private jetty!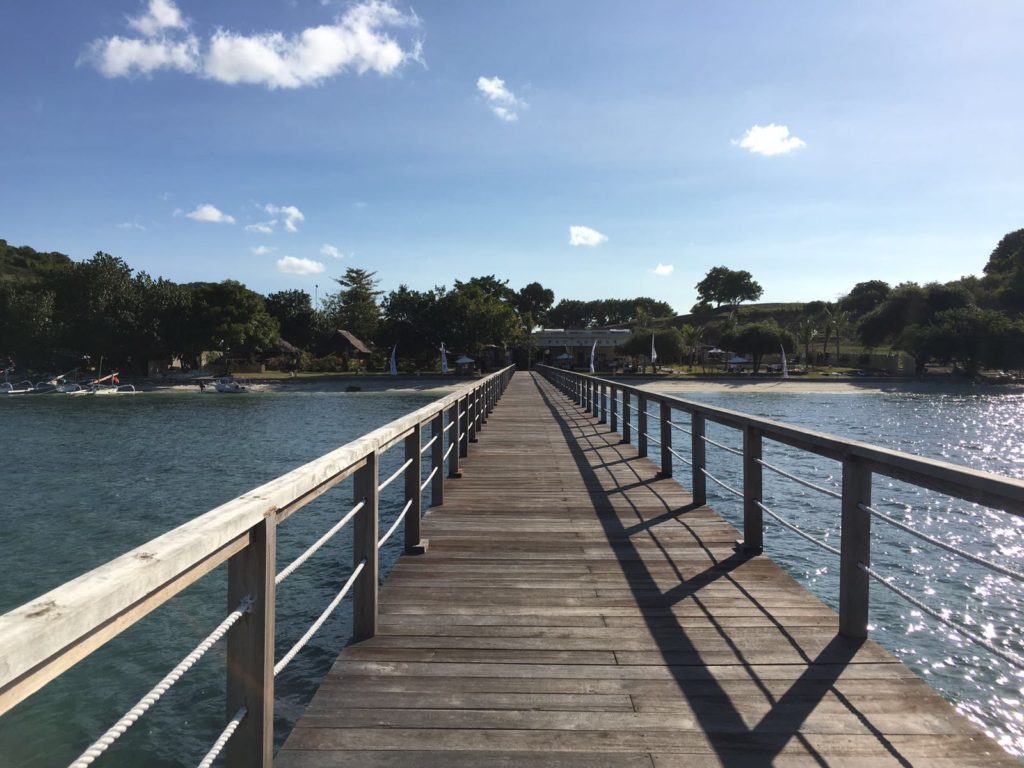 We had a very warm welcome and the option of a room upgrade to a villa with a private pool! Of course, we accepted!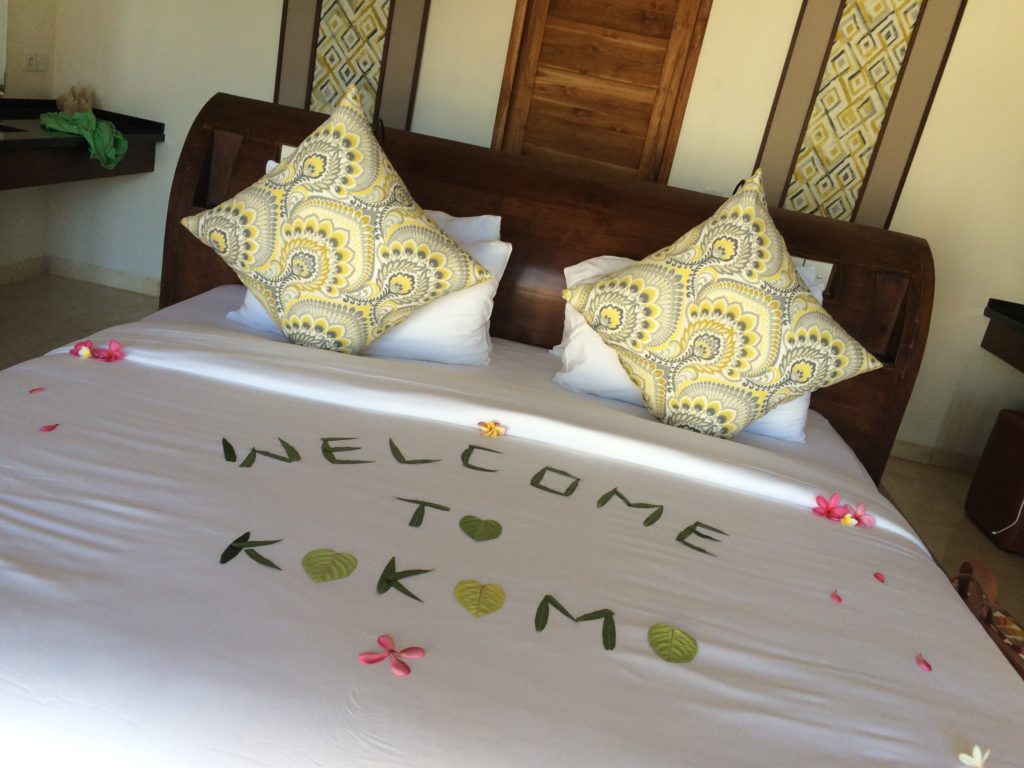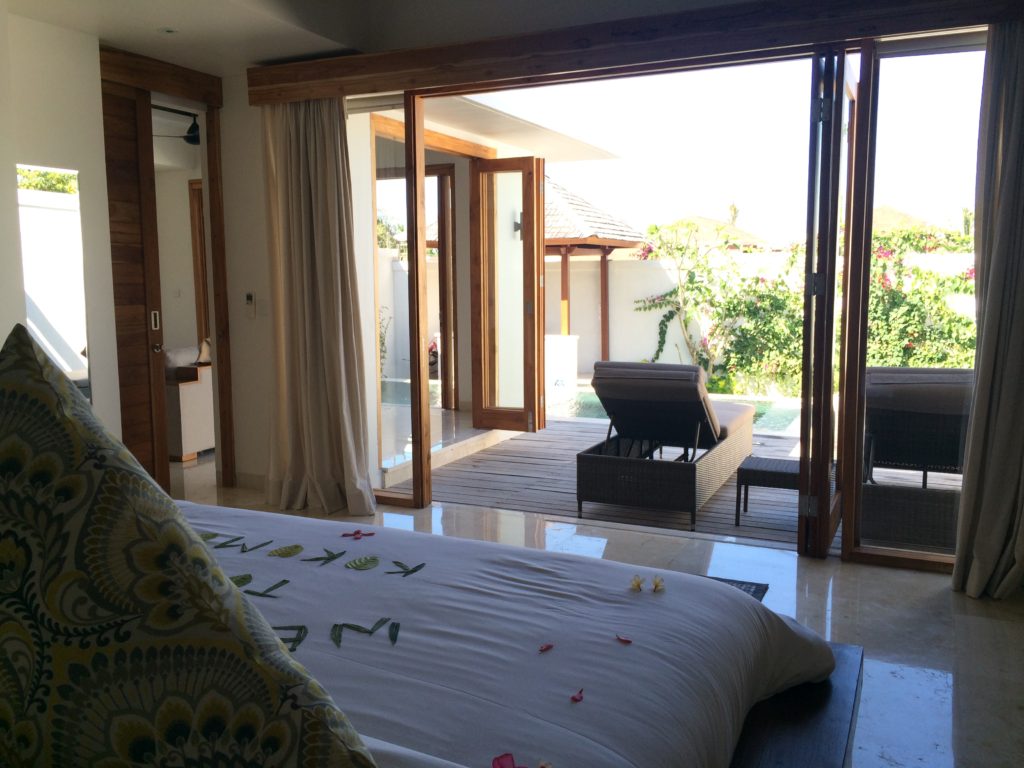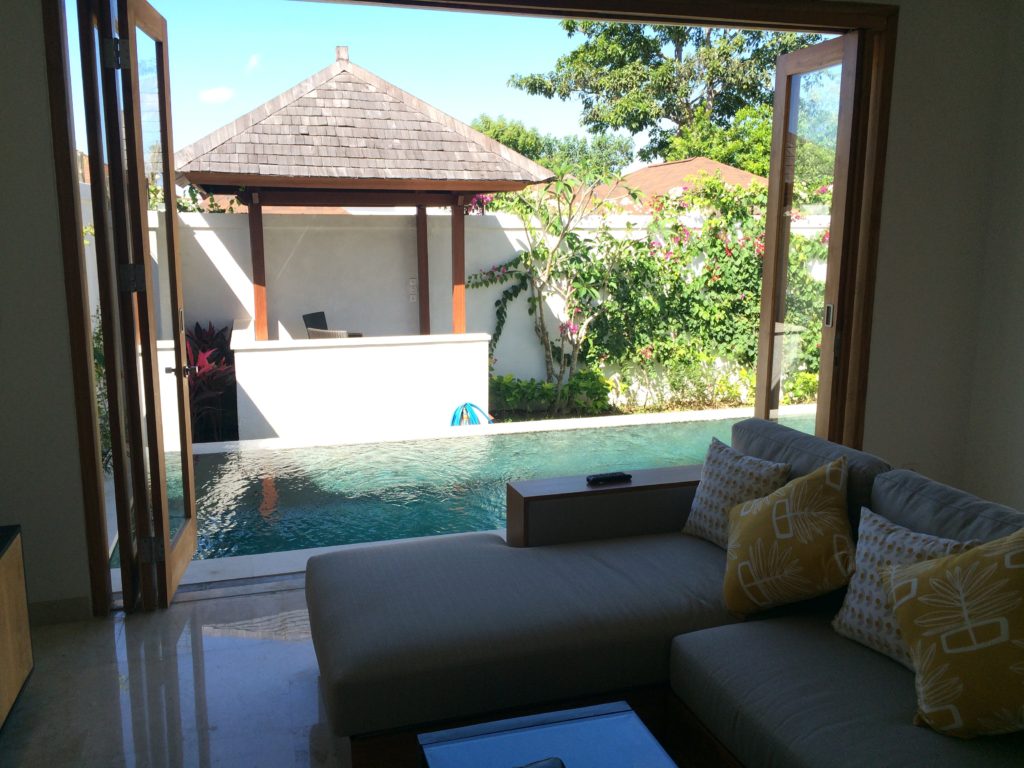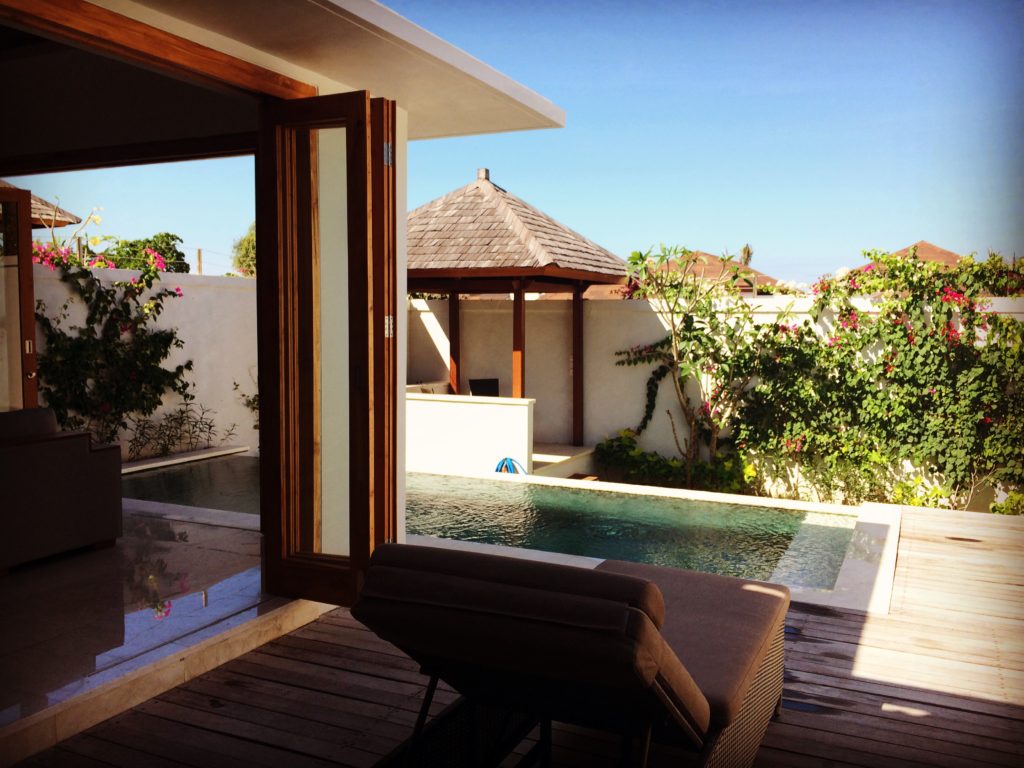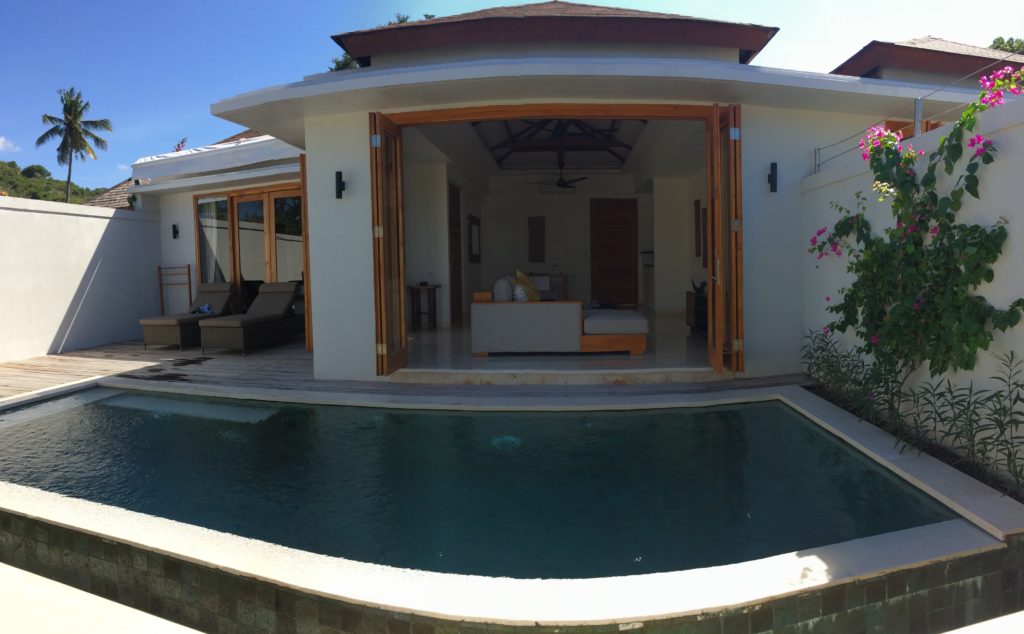 So we ended up staying here for 4 nights. We much preferred it to the resort on Gili Trawangan as there is more to do on Gili Gede despite it being a quieter island! The resort has a tennis course, golf putting green and SUP/kayaks all free to use. During our time here the staff were all amazing, learning our names and making us feel like old friends. One of the managers, Wayan, challenged Rob to a game of golf… cue the free Bintang and Rob setting a new course record!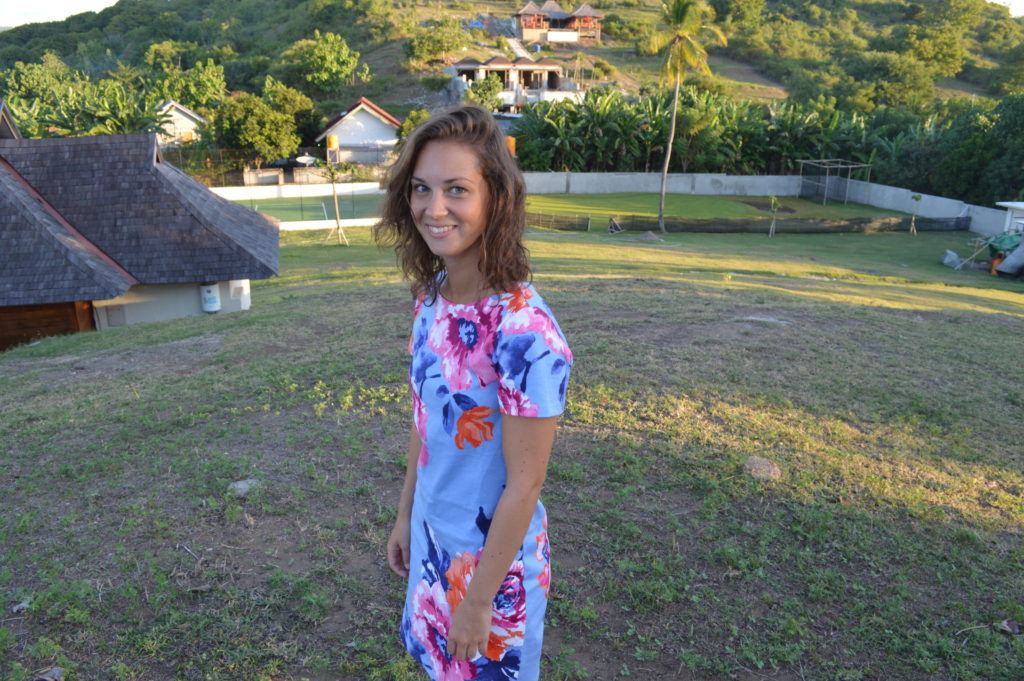 One morning we went out in a kayak to the mangroves 300m along from the Ko Ko Mo Resort and found around 15 baby black tip reef sharks! Couldn't really get any photos because the visibility wasn't great but it was very cool watching them play in amongst the tree roots.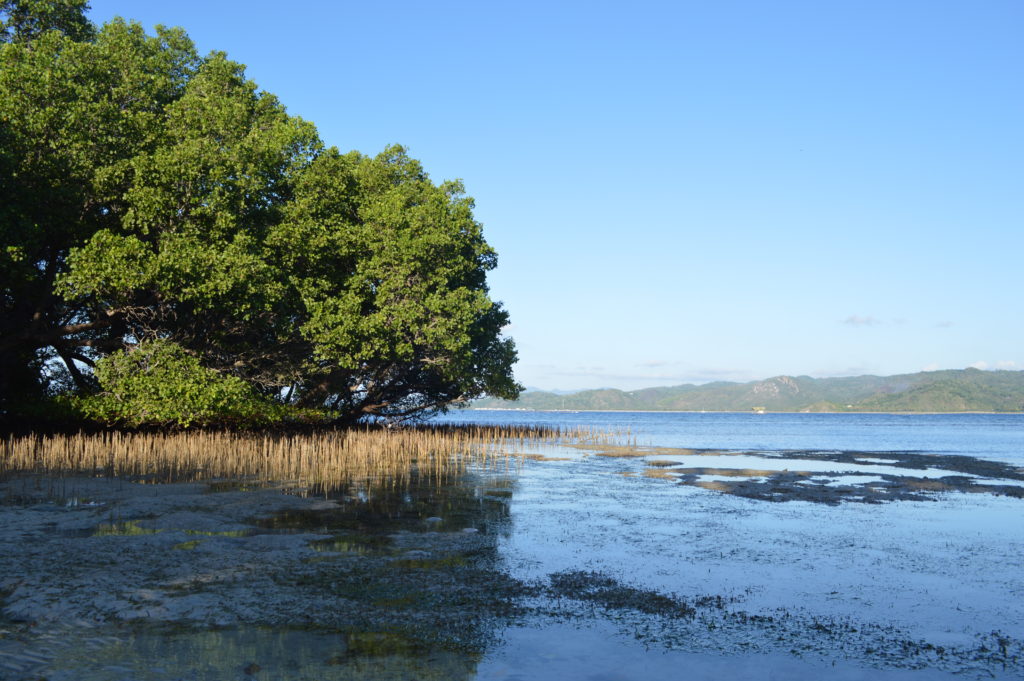 Since Gili Gede is not as built-up as the other gilis, there is not a wide range of places to go for food. However, the Ko Ko Mo restaurant is fantastic with a great evening menu that isn't too pricey so we were more than happy to eat there every evening. We even saw people staying at other resorts coming to Ko Ko Mo for dinner. The breakfast was amazing and available til 1pm; fruit bowl followed by a full English for me! We often didn't need lunch but when we were a bit peckish we just had a hot loaf (only 30,000idr =£2).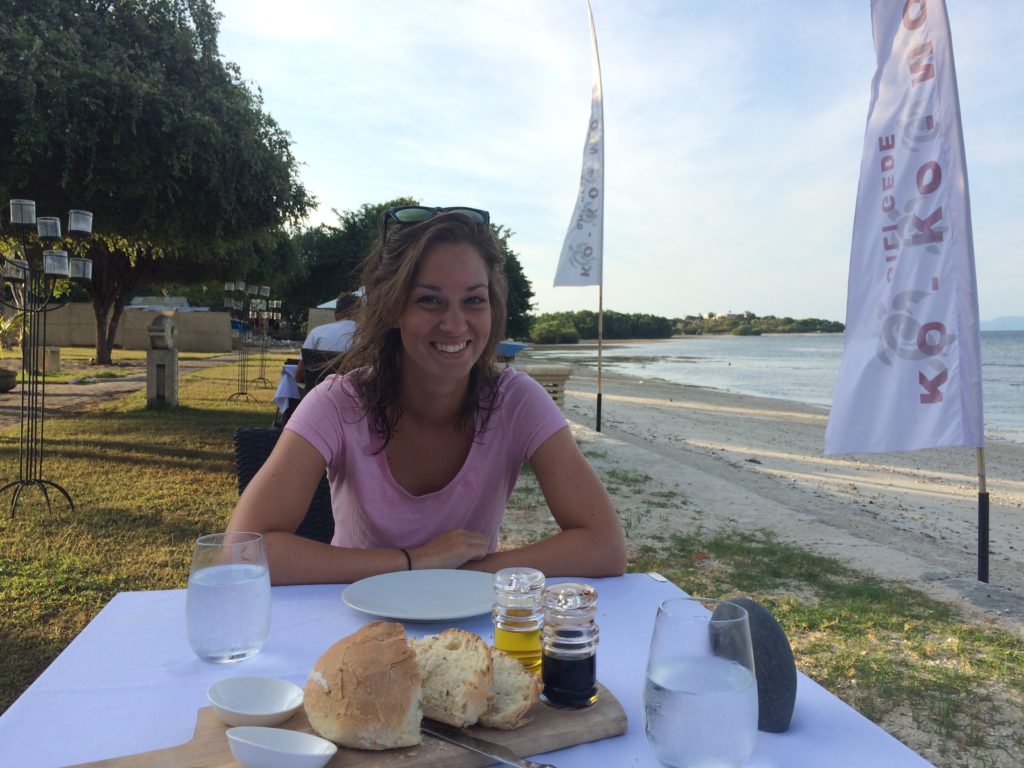 I do love a good sunset and we could see one at the back of the resort. There was a full moon during our stay in August and it was amazing seeing the moon rise over Lombok whilst we were eating dinner most evenings. Travelling in the school holidays also meant we were sharing our holiday with lots of children… although there were some perks (chinese lanterns!)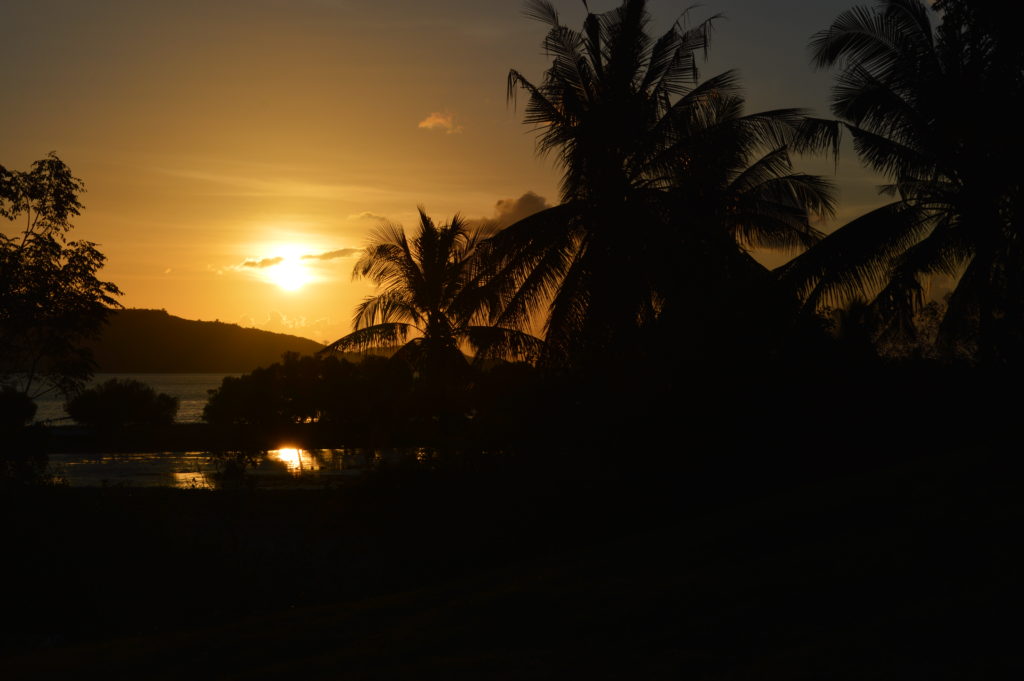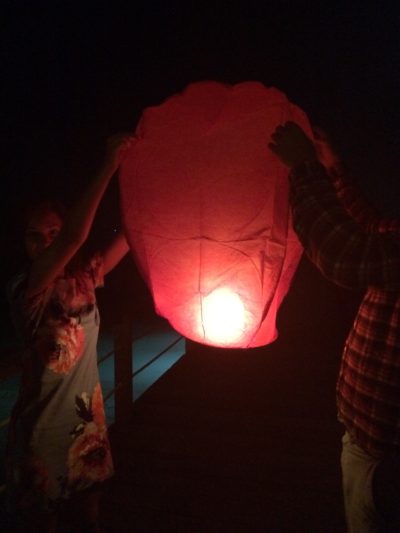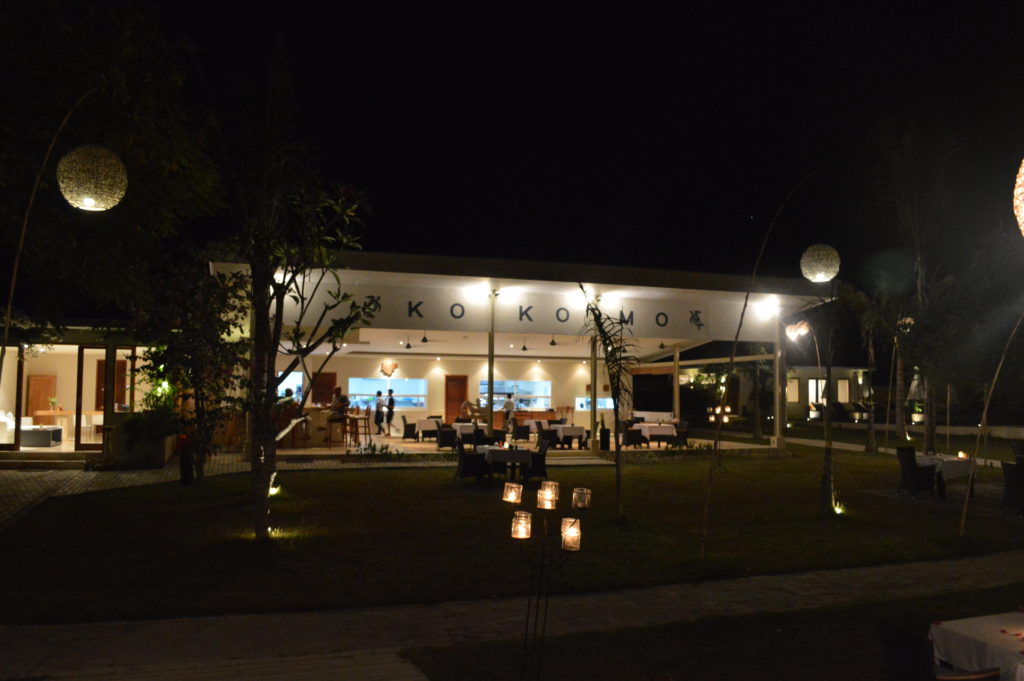 We were very sad to be leaving one of the most luxurious yet down to earth places we probably will ever visit! But the speed boat transfer back to Lombok (on Gili Getaway) cushioned the blow slightly!