There is no way I could normally afford a First Class ticket to New York, but after months of saving BA air miles, we finally had enough. We travelled out first class and business on the way home. Our flights set us back around 120,000 air miles on a 2-for-1 voucher and still cost £500pp in taxes! It did feel like a once in a lifetime opportunity though and we really made the most of travelling in style.
We arrived at Heathrow nice and early to enjoy the Concord lounge massage and champagne breakfast. The champagne continued to flow throughout the flight and the food was delicious! It didn't feel like we were on a plane to be honest. The lighting was completely different, giving a great ambience and the air hostesses were always asking if we were ok or if they could do anything for us.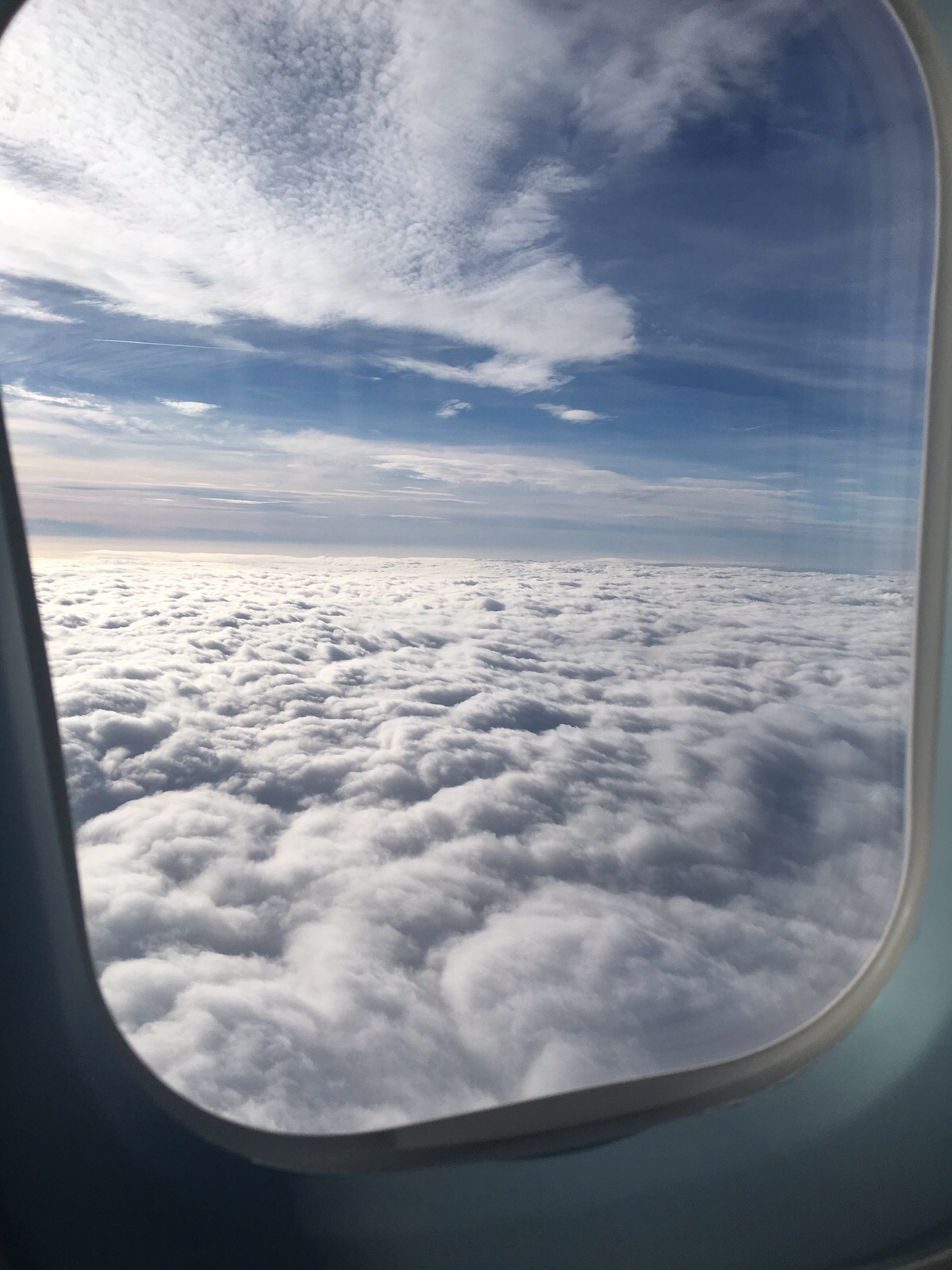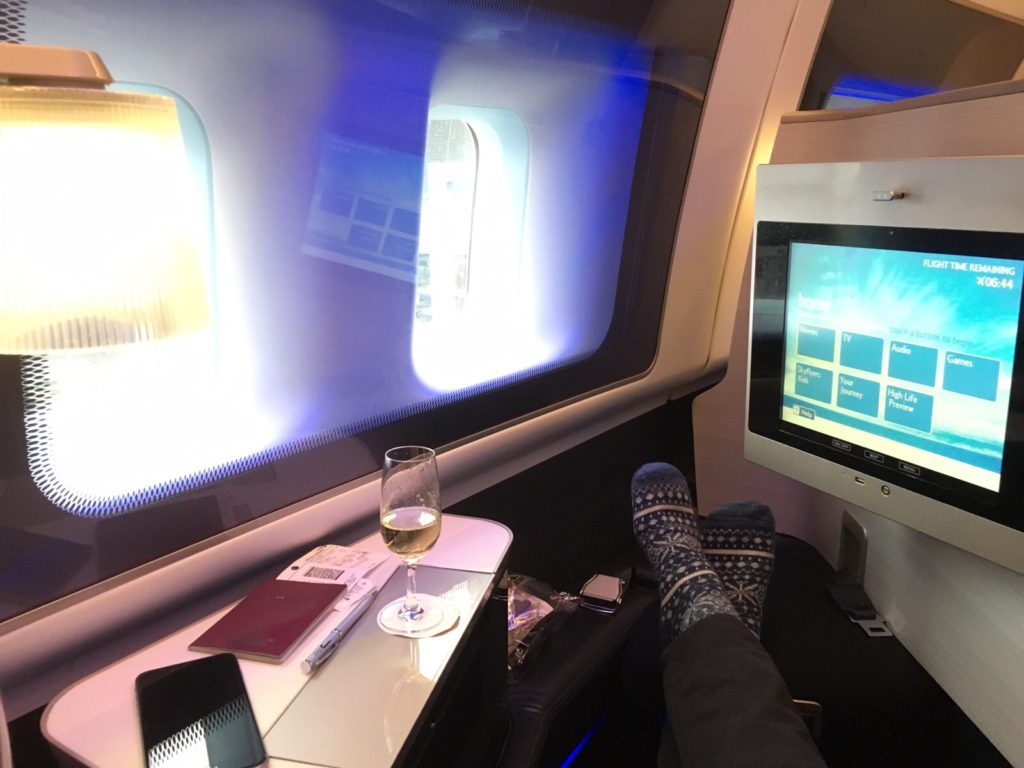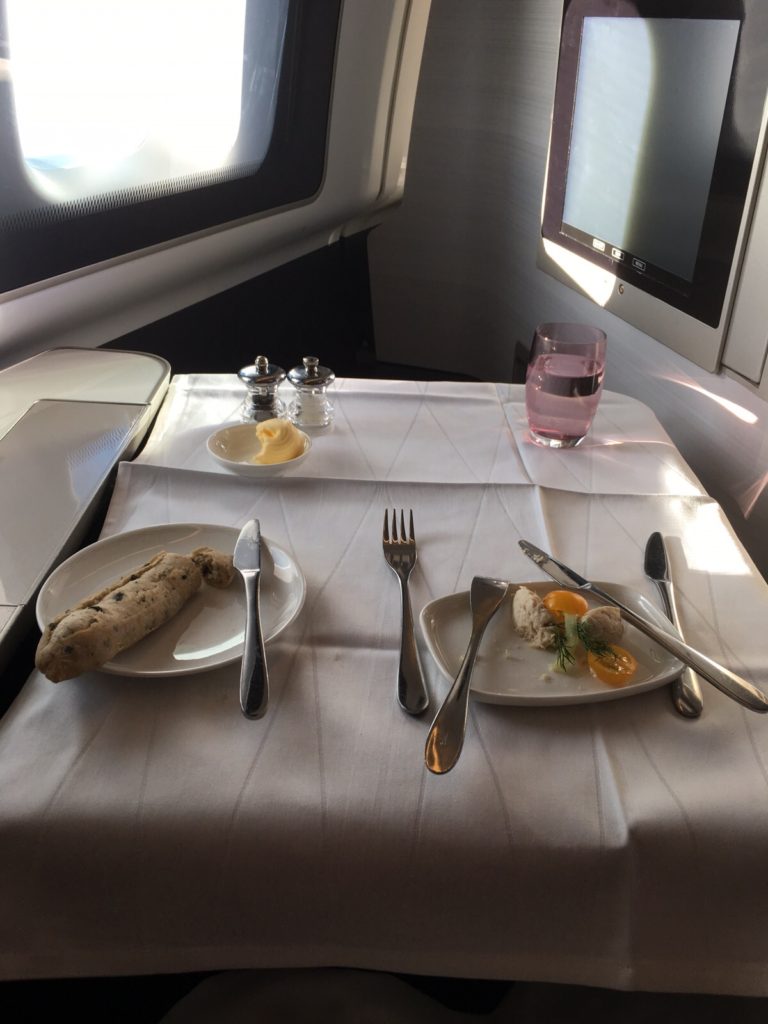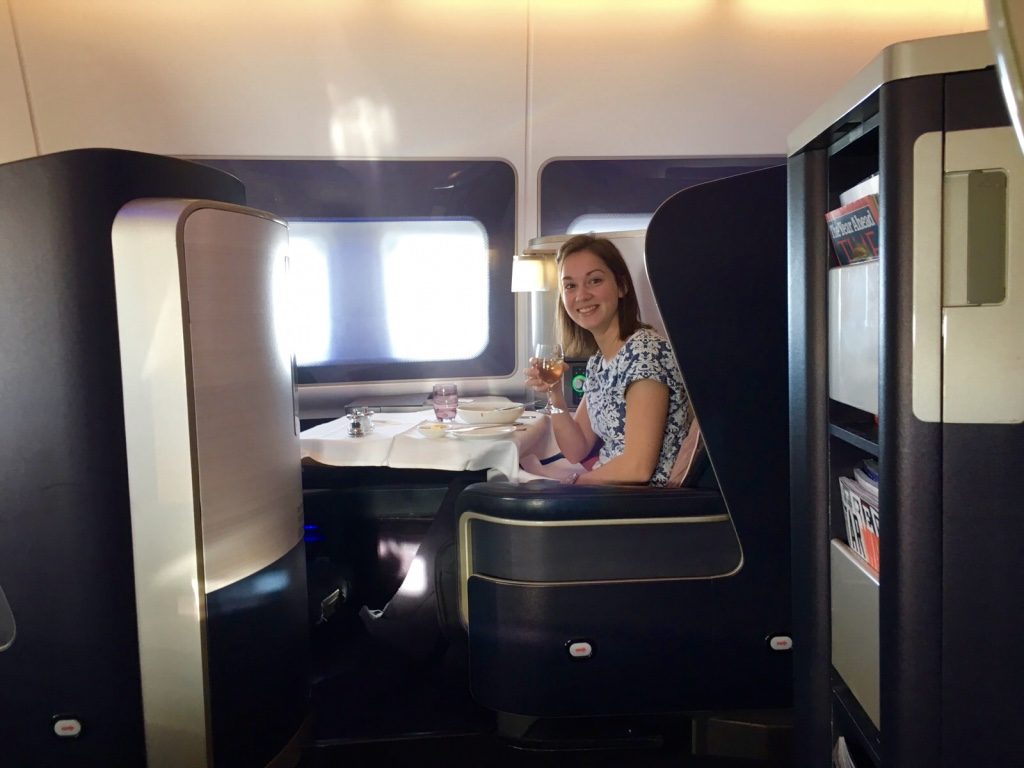 The best bit had to be the beds of course! The air hostess made it up with a sheet and duvet – when we didn't want to sit facing one another on the "partner" seat.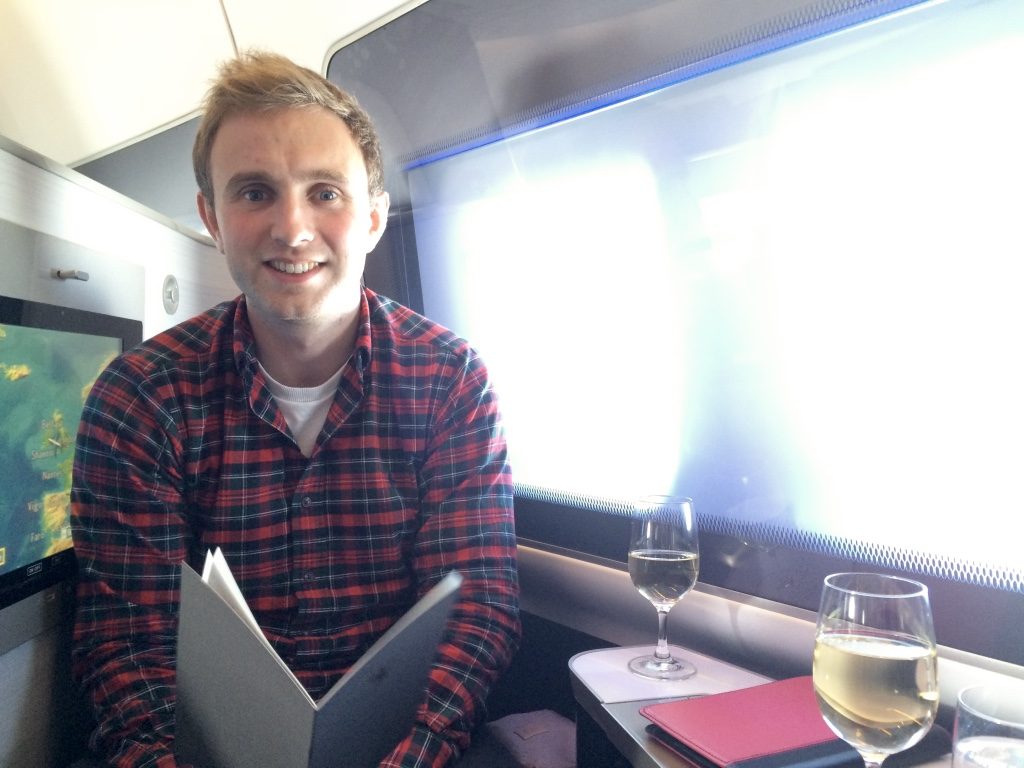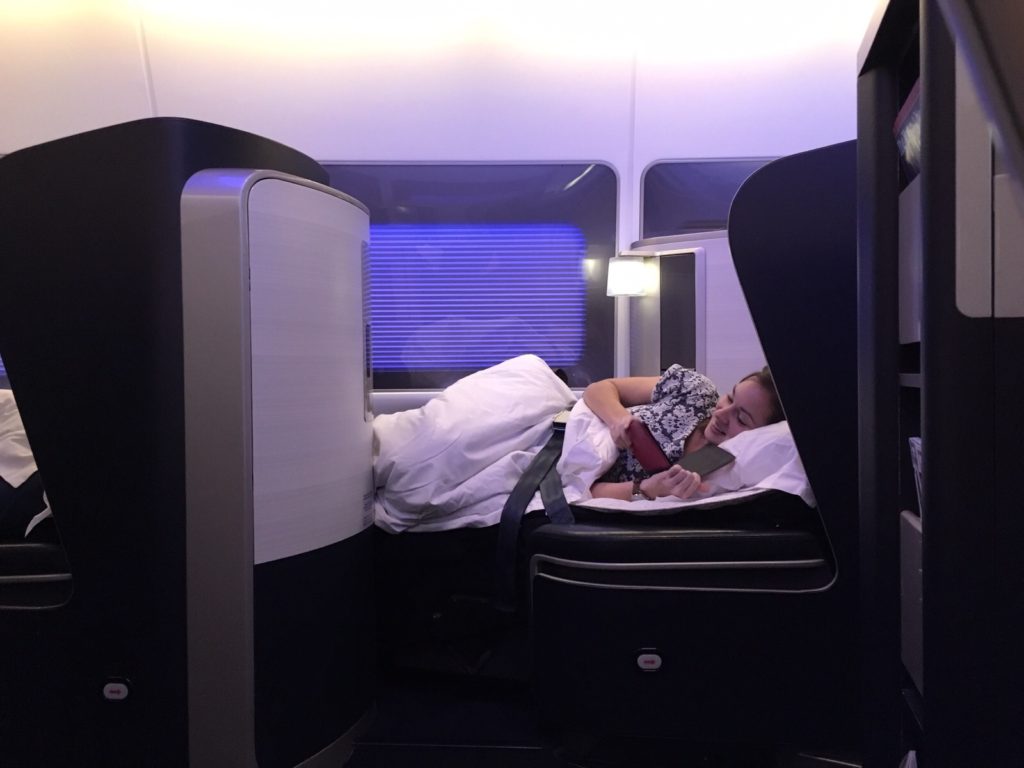 Another great aspect was of course getting double the normal baggage allowance, a great bonus for some New York post-christmas shopping. We didn't really consider the practicalities of taking 2 bags each + hand luggage! All was fine on the way out… but coming home via public transport to the airport was a bit of a struggle.
We returned home Business class which was also a great experience. I liked being a bit closer to Rob as it was much easier to talk being face-to-face!