We splashed out a bit for our stay at Gili Trawangan and stayed in the wonderful Ko Ko Mo resort. It was great and the restaurant was really good.. but it is worth remembering a "private pool" in Bali is normally the size of a big (and deep) Jacuzzi! The breakfast was amazing and we ordered it to our room most mornings, although the daily cakes and fruit bowl were often not available.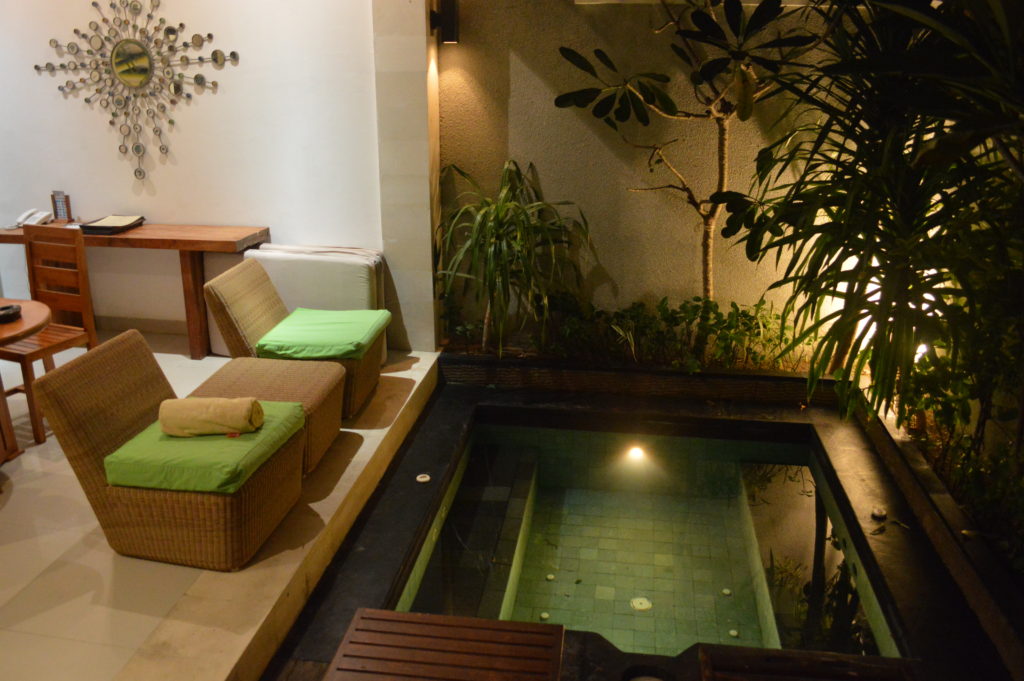 On our first evening we walked to the West of the island to catch the sunset… this was a popular choice as we found lots of other people doing the same. There were a number of bars set up at good viewing spots.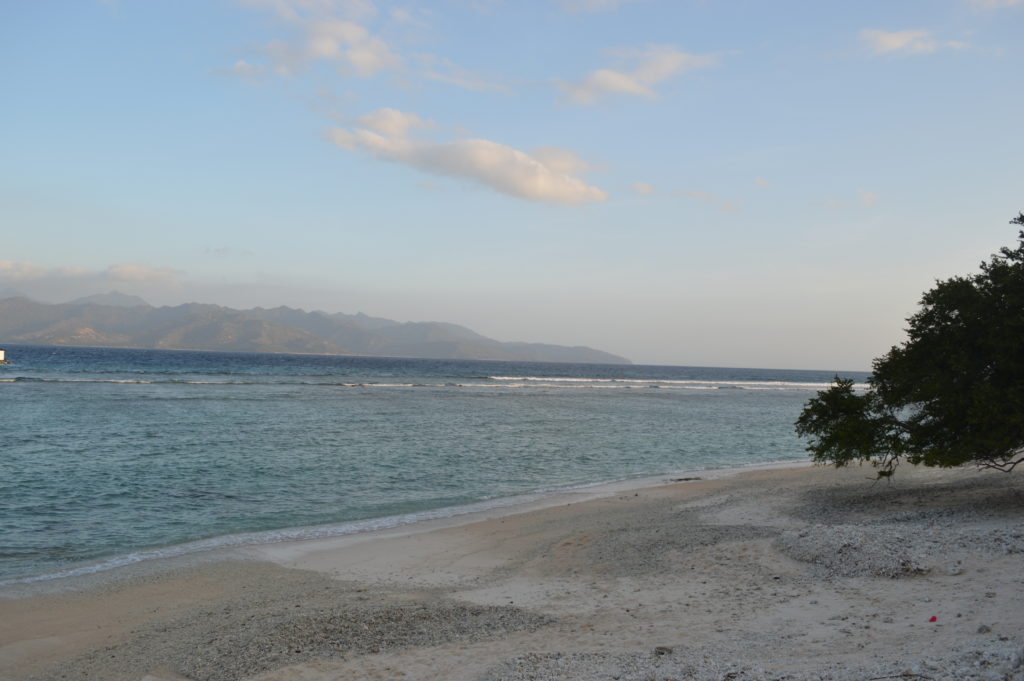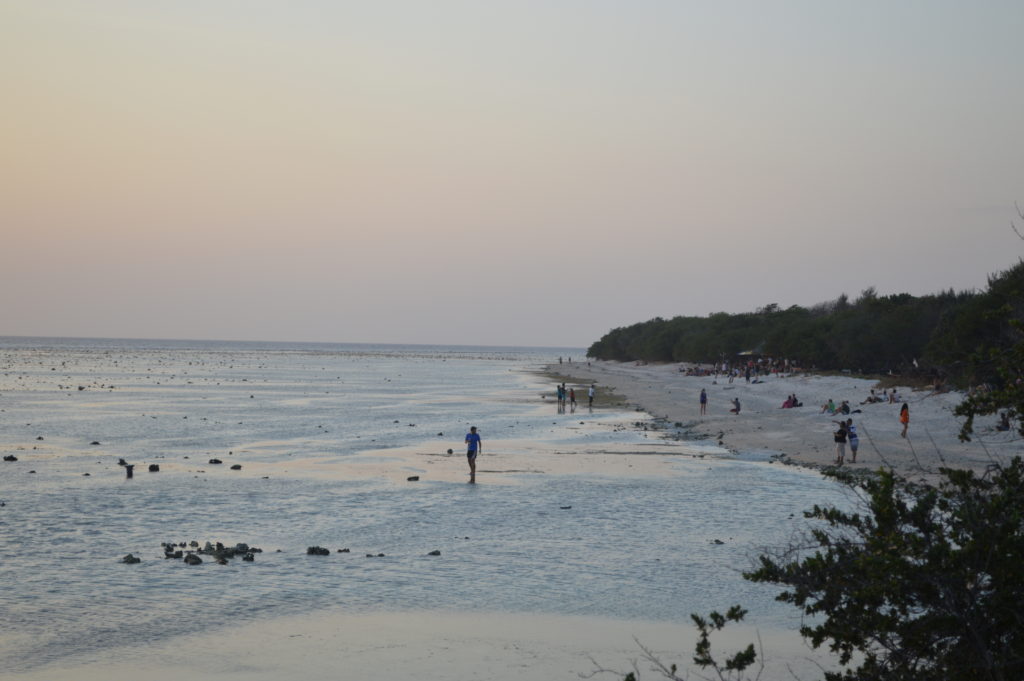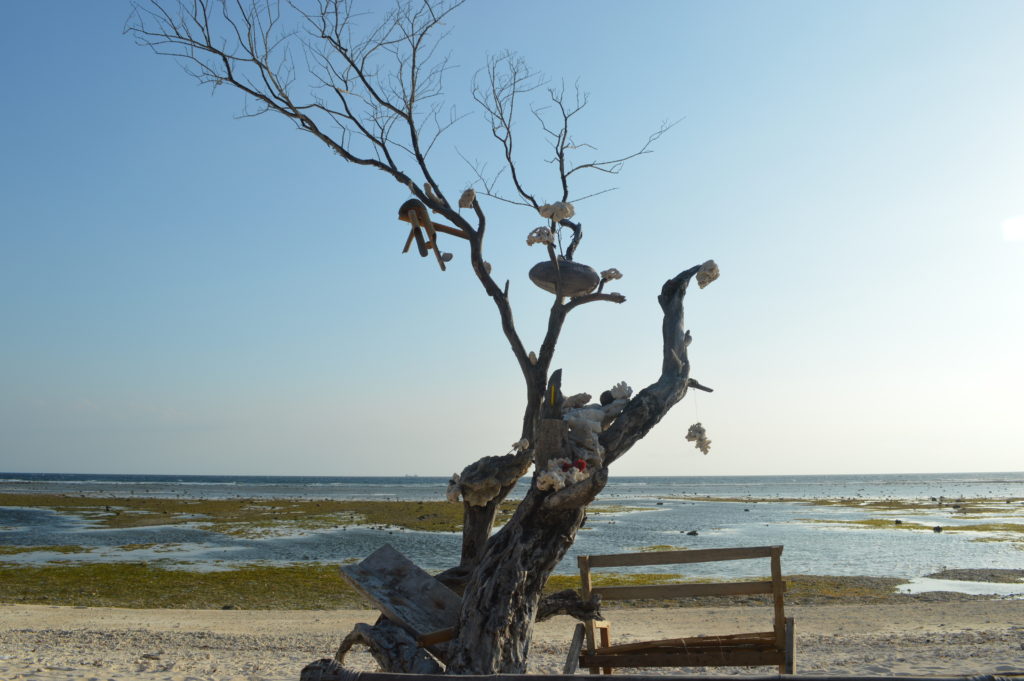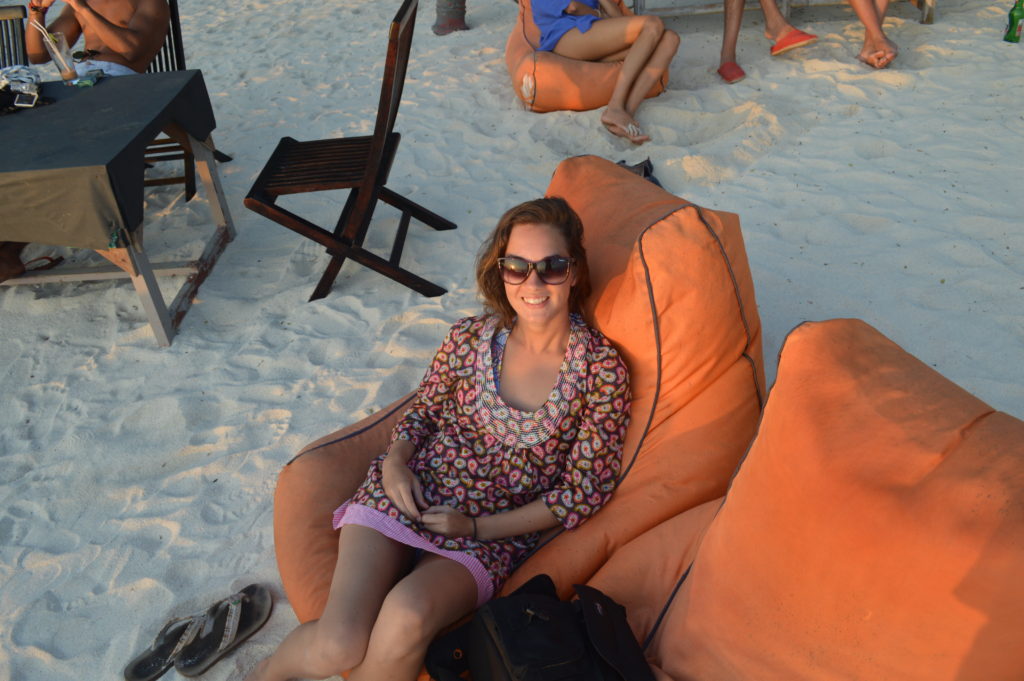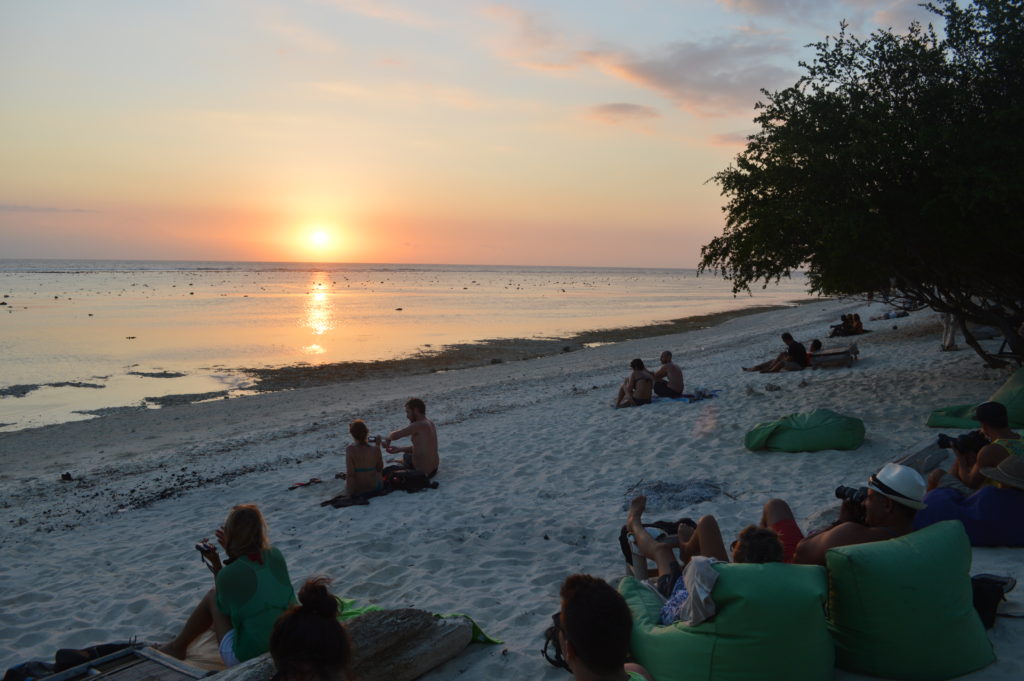 After watching the sunset, we decided to continue walking around the island. It was much bigger than anticipated and got dark around half way round which left us ducking to avoid the bats!
Gili T is so chilled and lots of people are SO tanned it looks like they've spent a whole year there! We spent most of our time relaxing on the beach outside Ko Ko Mo, saving scuba diving for Gili Air. However, this did mean we possibly missed out on some of the dive sites at the West of Gili T so I would probably dive from both islands next time!
There is a turtle conservation scheme here and they have lots of baby turtles in the hatcheries getting ready for re-release which is great to see.