There are so many museums to choose from in Barcelona and with all the Gaudi architecture, we felt pretty spoilt for choice on our last day. We decided to go into the Casa Batlio which is beautiful from the outside and like a really quirky house inside. Reminded me of something from Hansel and Gretel!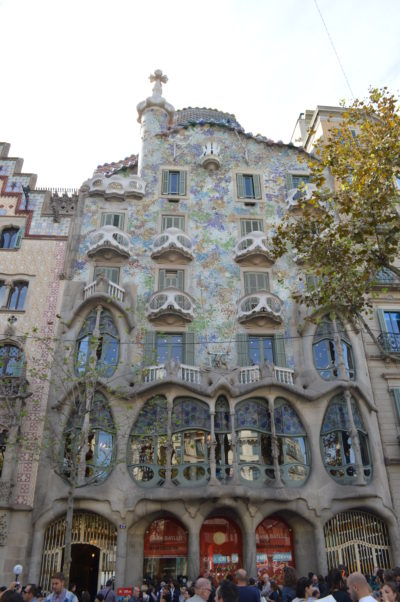 As we wandered around the rooms, we were able to listen to an audio guide and we learnt lots about Gaudi's inspirations when designing it. It seemed all the ceilings and walls were curved and there was lots of mosaic work on the outside. The lift in the middle of the house was like the great glass elevator from Charlie and the chocolate factory! This place was actually one of my favourite parts of our Barcelona trip – there was something magical and Disney-like about it, really glad we chose the Casa Batlio!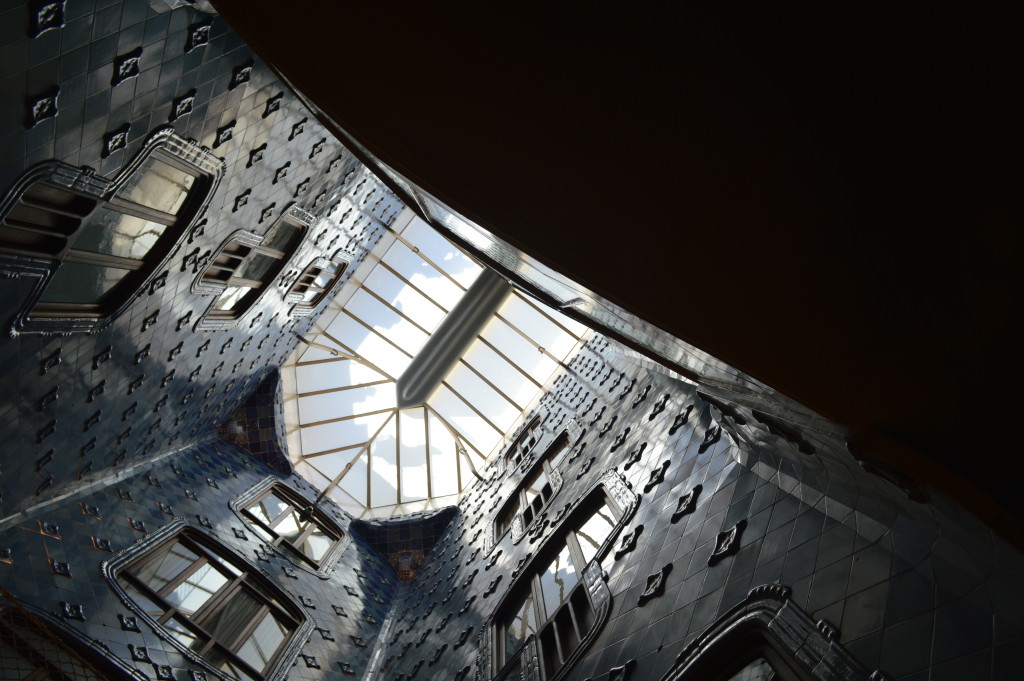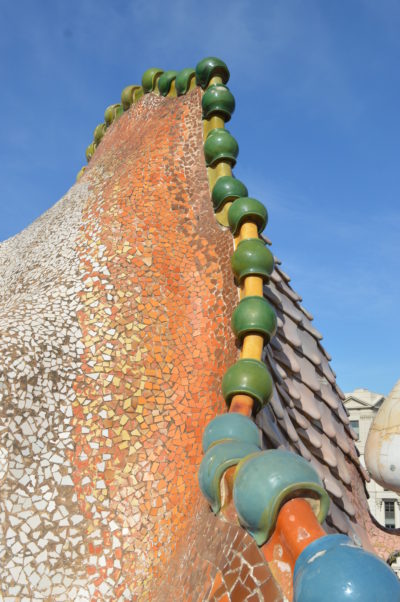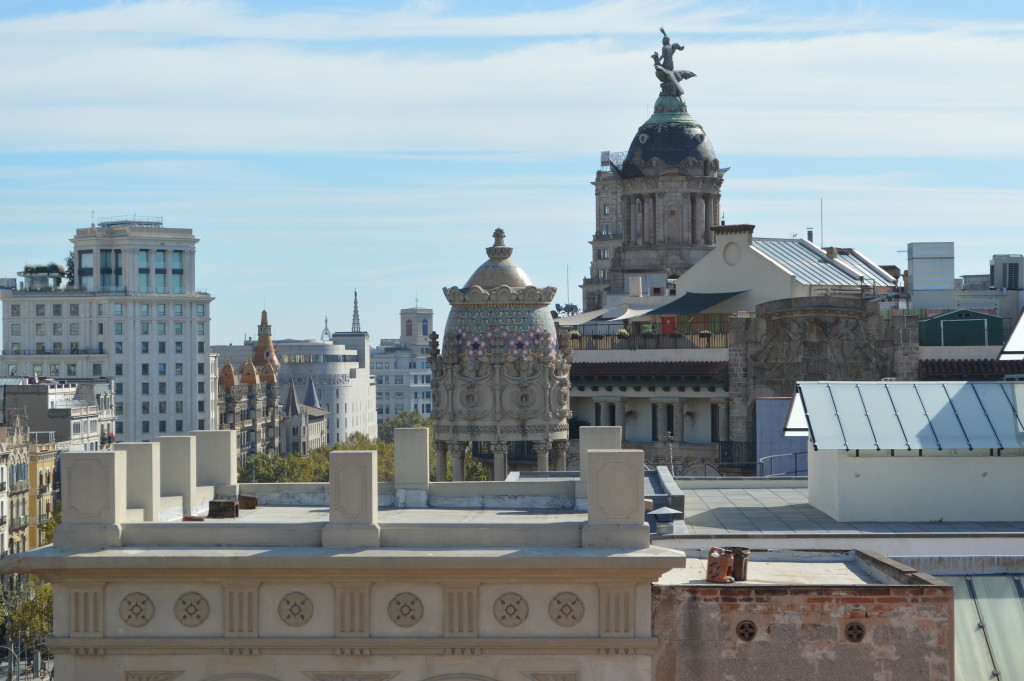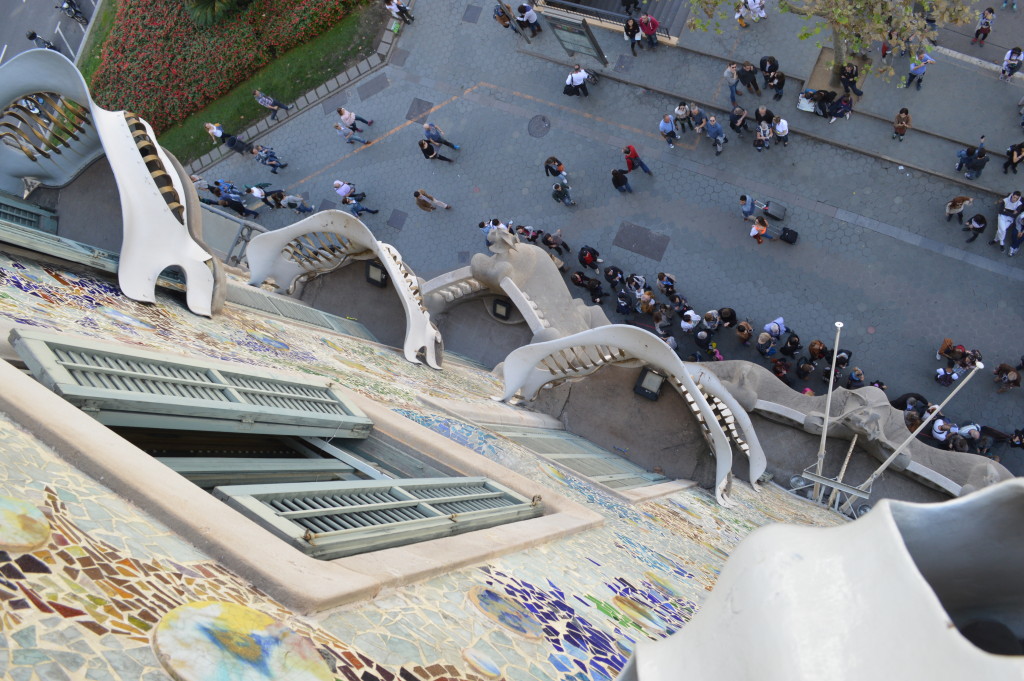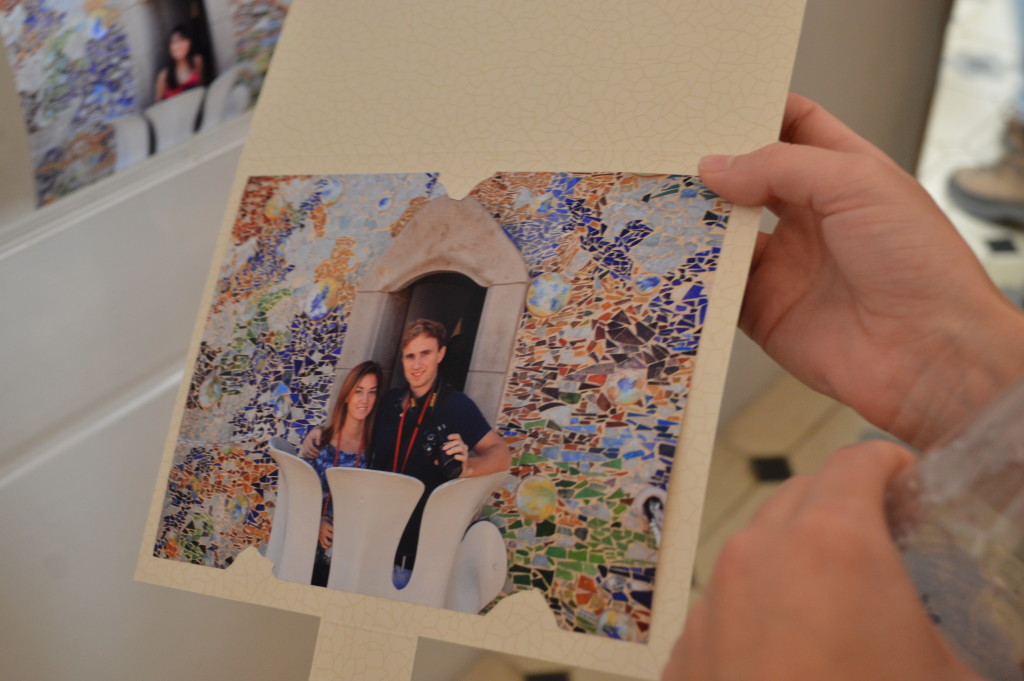 We browsed the posh shops (from the windows!) along the passage de Gracia and tried to find somewhere good for lunch. We ended up heading back to Cuidad Condal (we ate here in the evening on our first night) and got a table outside – great spot for people watching!
Just before heading to the football, we headed over to the MNAC (Museum Nacional d'Art de Catalunyato) to watch the magic fountain display at Font de Montjuic. The fountain was really big and the lights made it look very impressive. We had a great view on a bridge crossing the road on the way to the MNAC… however we couldn't really hear the music!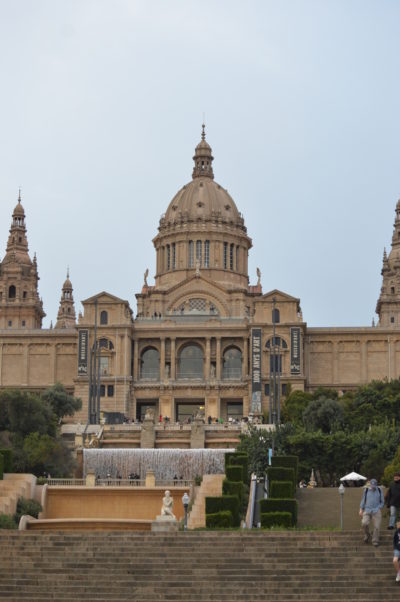 The show lasted around 15 minutes and is held on Friday and Saturday evenings throughout the year (Thursday-Sunday from June-August). It was very popular when we went so we probably should've got there a bit earlier if we wanted to get close enough to hear the soundtrack!