Elephant Safari Park and Lodge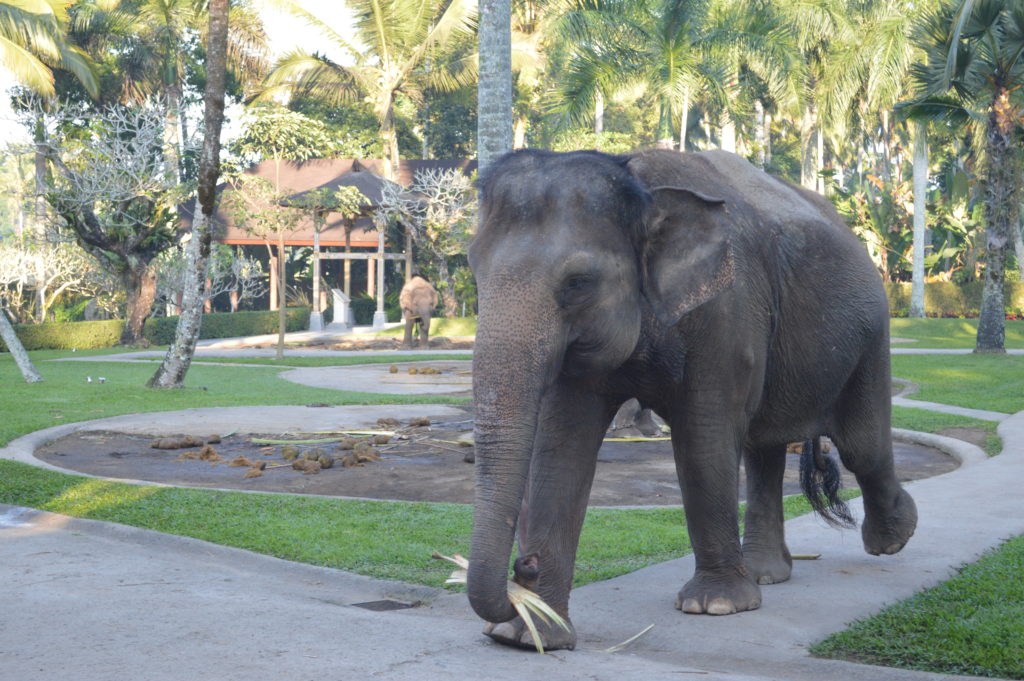 We were picked up by Bali Adventure Tours from our hotel at 06:50AM to travel to the Elephant Safari Park and Lodge. Having seen elephants in the wild on safari in South Africa, I'm not sure how I feel about these elephants being kept in captivity. However, I did feel very privileged to be so close to such an amazing animal. We chose to help bathe the elephants rather than just ride them… although I'm pretty sure we got filthy in the process – they all poo in their "bath"!
We started by giving the elephants a good scrub down.. Rob did a much better job on his side!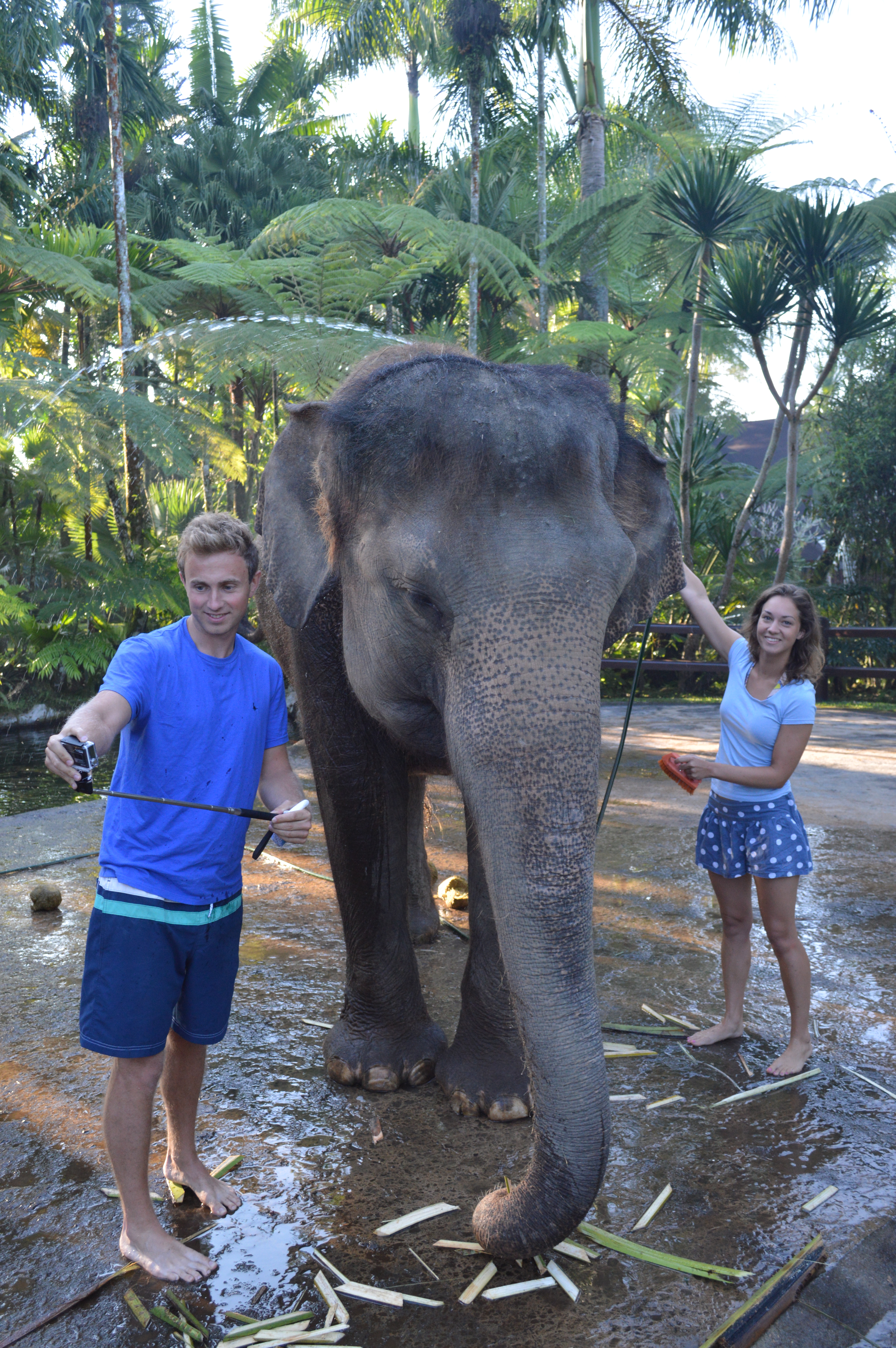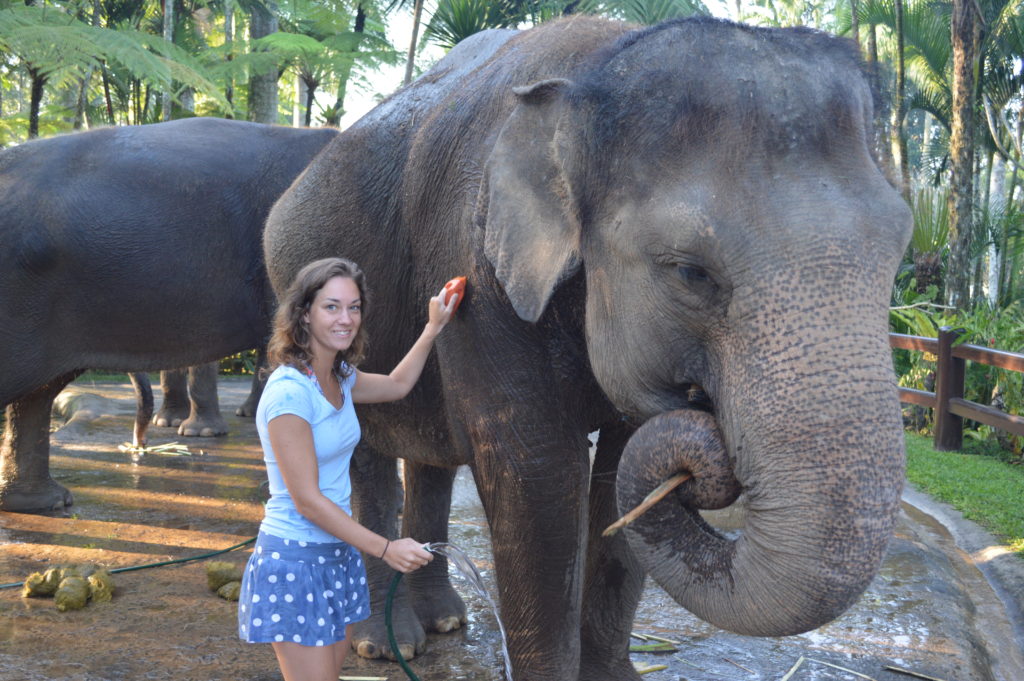 Next we headed into the poo-filled pool! The elephants went right down into the water and seemed to enjoy ducking down and coming up on his hind legs! It was lovely to ride on the elephant bare-back, they felt like a soft, warm hairy coconut!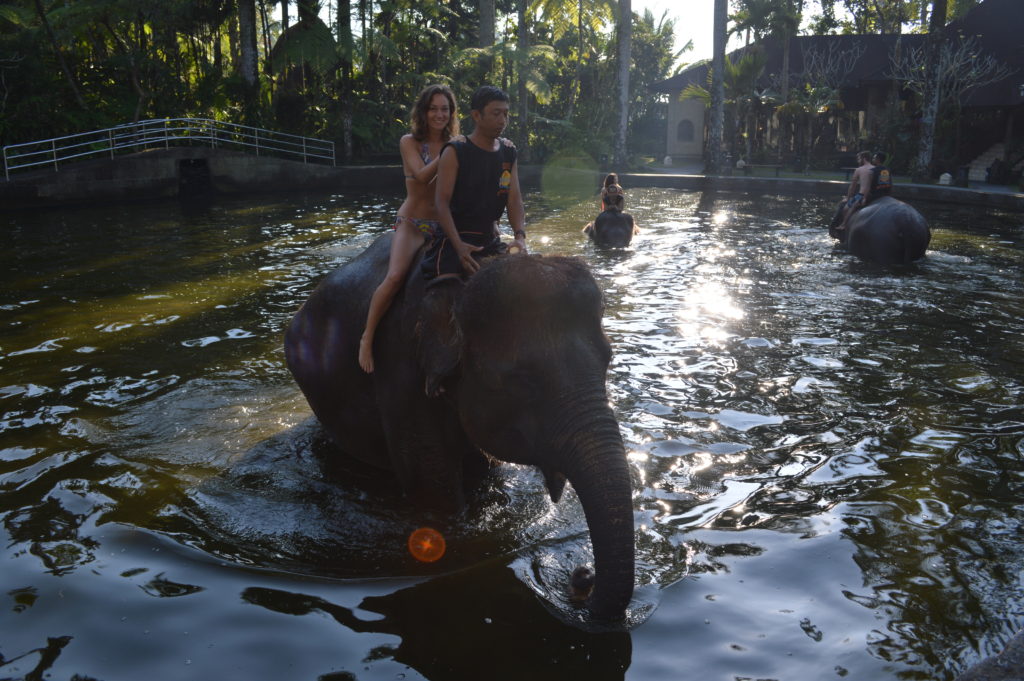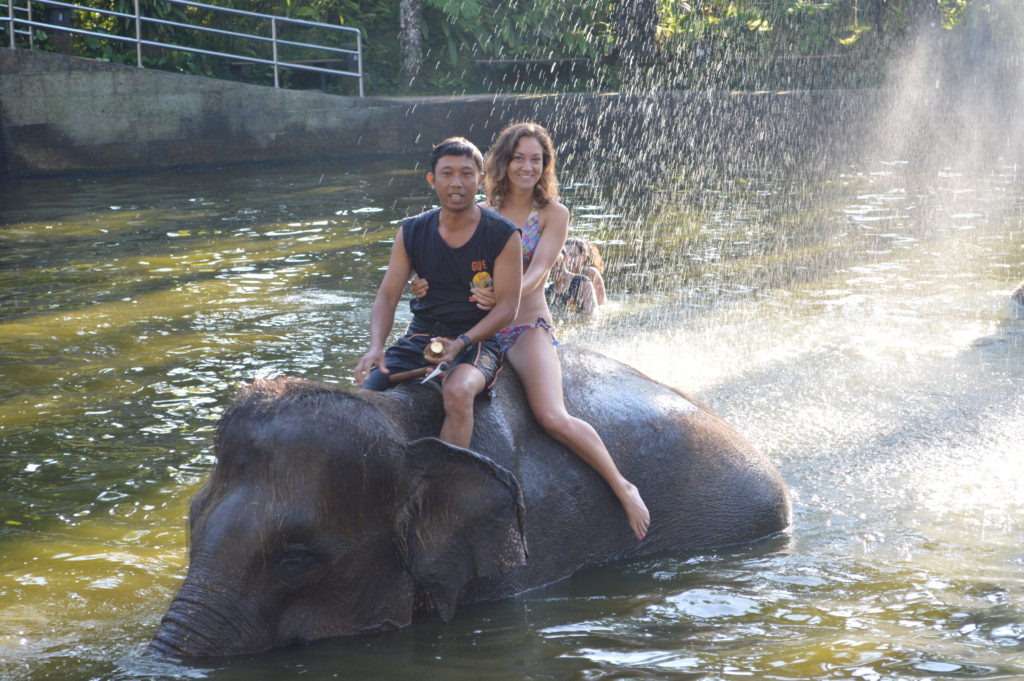 After showering, we had some breakfast and then spent some time feeding the elephants before going on a ride around the safari park. This was most uncomfortable and the elephants didn't seem as happy doing it either which is why I don't think I would do it again.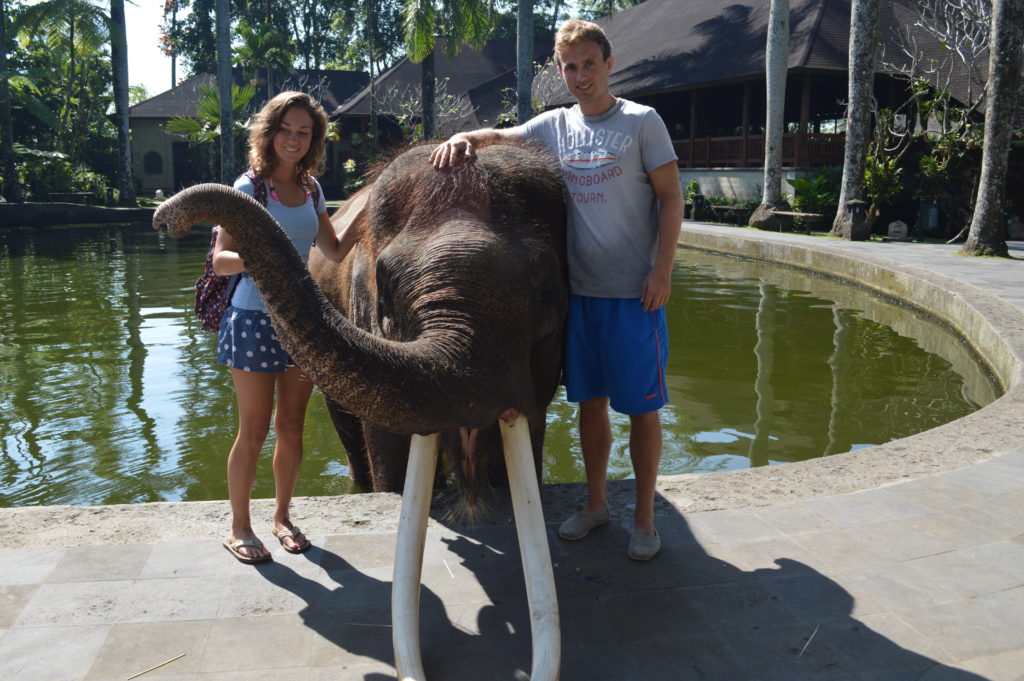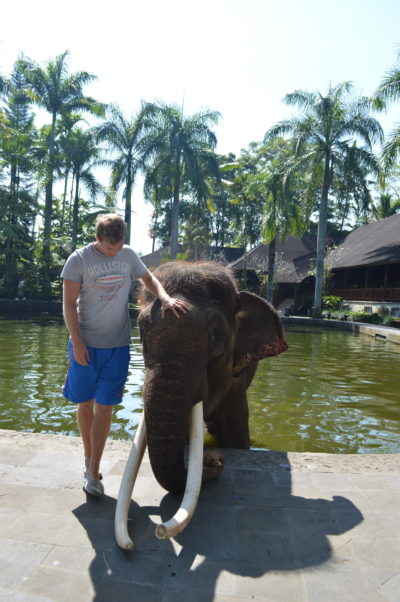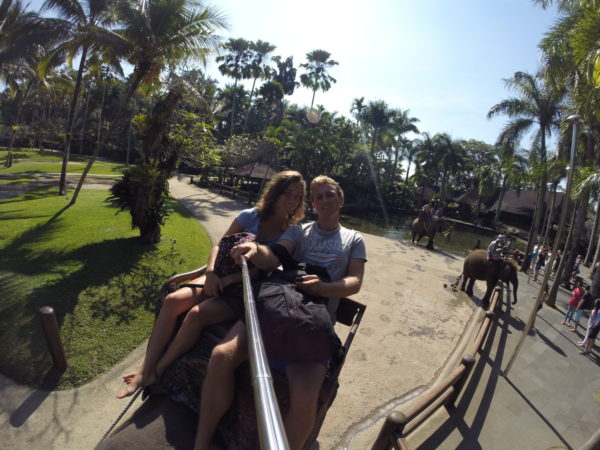 White-water rafting
We were picked up by Bali Adventure Tours again and dropped off for lunch at the white-water rafting. We were soon kitted up in our helmets and life-jackets and heading down to the rafts! It was at least 400 steps down to the river Ayung and my legs were shaking by the time we got to the bottom!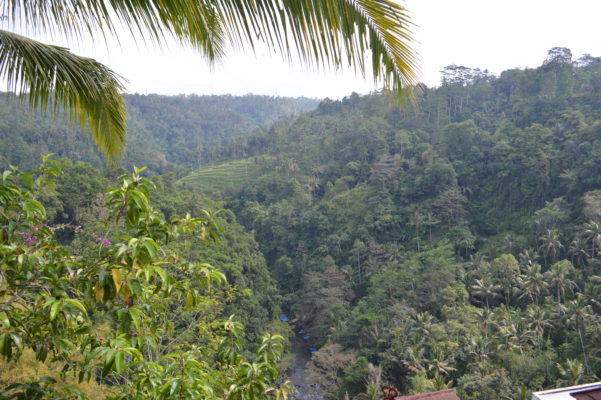 We were in a raft with another couple and our Guide (Wadad) was a bit of a joker! He kept joking about crocodiles and said if he shouted "BOOM BOOM" we should crouch in the bottom of the raft… this was just a tactic to get us wet! The rapids were fun but there was no real time we could've fallen out. At one point we did swim down the river – it was freezing!
We saw our hotel on route and there were lots of cool rock carvings in the river bank that the hotel had made. We had a great time and were collected at around 5PM. Our day cost around £90pp.
We didn't get many photos of the white-water rafting but Rob did film most of it with the Go Pro head cam… resulting in a huge headache! Some of the footage can be seen here: Bali and Lombok 2014 video