Aow Leuk Bay is highly recommended for snorkelling and it did not disappoint! We were a bit concerned after reading about a machete-yielding man on Tripadvisor so were careful not to take ANY of our own food or drink (as this was what had appeared to upset him!)
We travelled via taxi after deliberating mopeds because we thought this would be the "safer" option… however after travelling across the island in the back of the truck I'm not so sure! However, there was a really steep dirt track down to the bay which would've been a challenge on a moped and I don't think recommended, so we probably did make the right choice.
The beach was stripped-back beauty and the snorkelling was to die for! It was like being in an aquarium. The fish were coming so close… the sergeant majors kept nibbling us and the underwater camera! This was one of Rob's first experience with reef fish and it was a really great one; loads of butterfly fish, parrot fish, pipefish and even angel fish. I expected to see them diving, but it was a really treat to have them so close when snorkelling too! There were corals on both sides of the bay so lots to explore without needing to go into deep waters.
Unfortunately our pictures aren't great quality as they were taking on a basic panasonic underwater camera, however they do give an idea of the aquarium feel!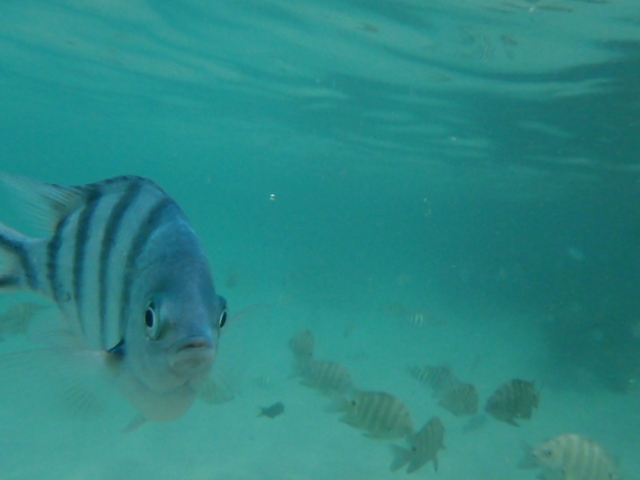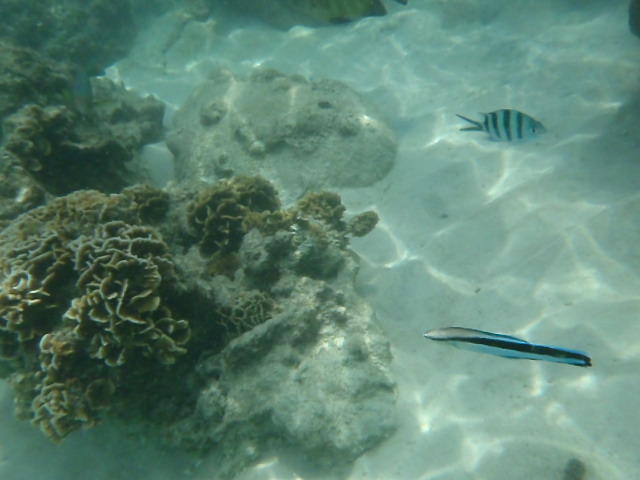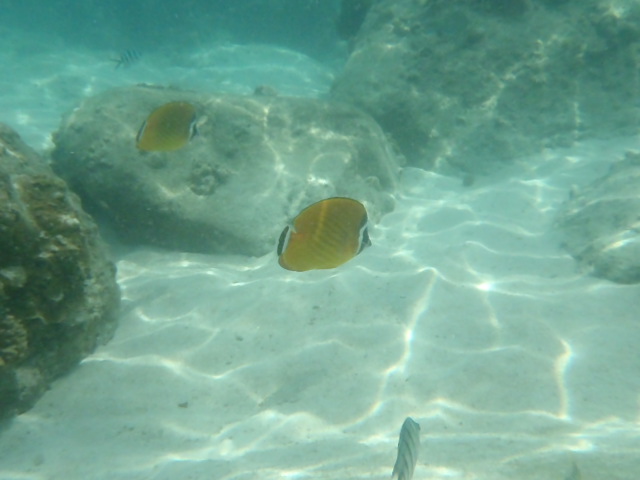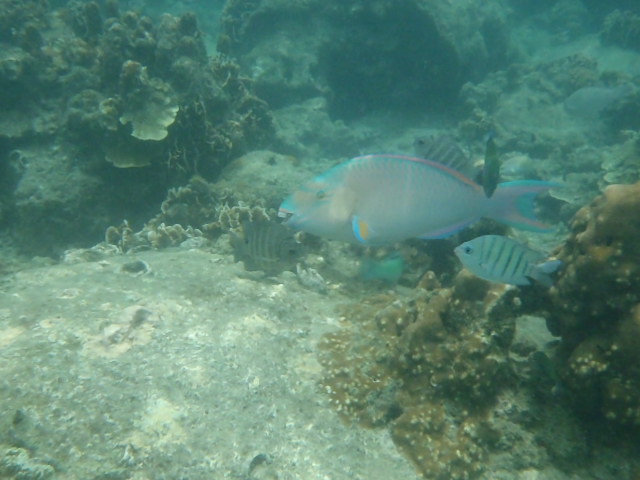 There was a restaurant built into the rocks on one side of the bay and we were excited to grab some lunch there, especially since we couldn't take any of our own food… however the service was incredibly slow and I had loads of dead and alive ants in my food!!! It did have a lovely view of the bay though!