This place is definitely a complete tourist/traveller trap but the views are really magnificent! We went with "Samui island tour" and paid around £30pp for the Kayaking, sightseeing and snorkelling package. We had picked up a leaflet in Bophut and rang the number to organise but could've possibly negotiated the price if we had decided to organise the trip whilst we were down in town.
We were picked up from our hotel at 7:30AM and managed to squeeze in breakfast just before!  What we didn't realise was that to get to the Marine park we had to face a 2hr boat journey from Koh Samui! Although the boat was a big double decker, Rob and I are both not great with seasickness and it was quite a choppy journey… would definitely have taken some travel sickness pills in hindsight!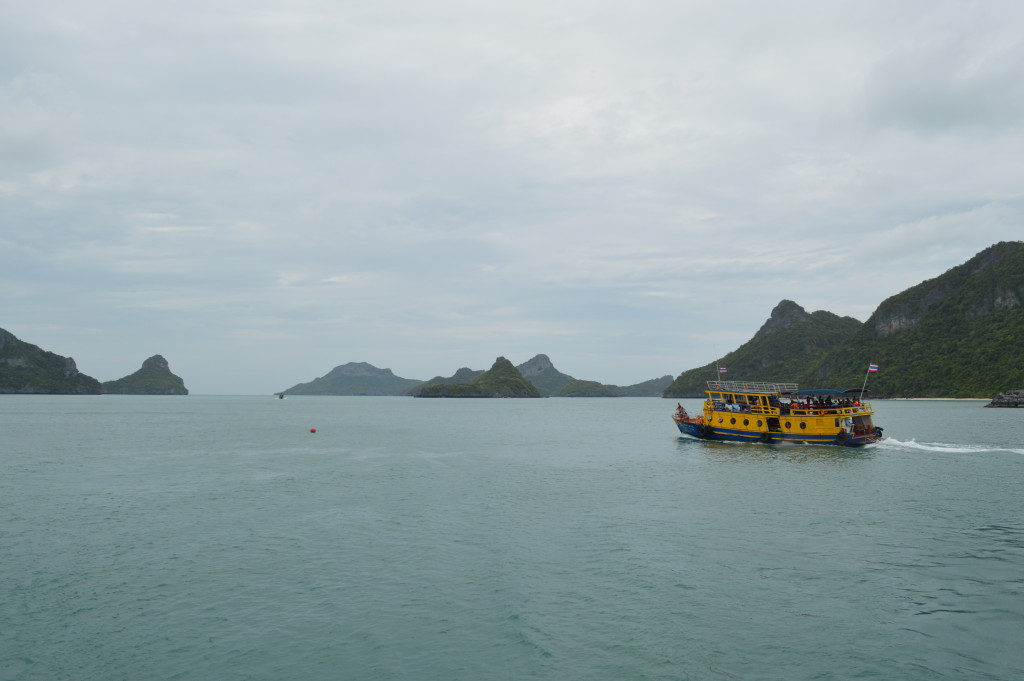 The first part of our day involved kayaking around an island, safe to say this is not my sport and Rob was getting rather frustrated with my attempt to steer from the back and paddling out of time. We followed our guide into a caved area which was cool but it was chaos with all the other boats!
Whilst we were here we walked to a view point and saw the blue lagoon. The colour was amazing. Unfortunately our photos don't fully capture it because we were too afraid to take the DSLR on the Kayaks! The lagoon is filled with sea water that enters through a small tunnel in the cave, it's big enough for fish but no divers can fir through. The view was beautiful, but nothing compared to what we saw later!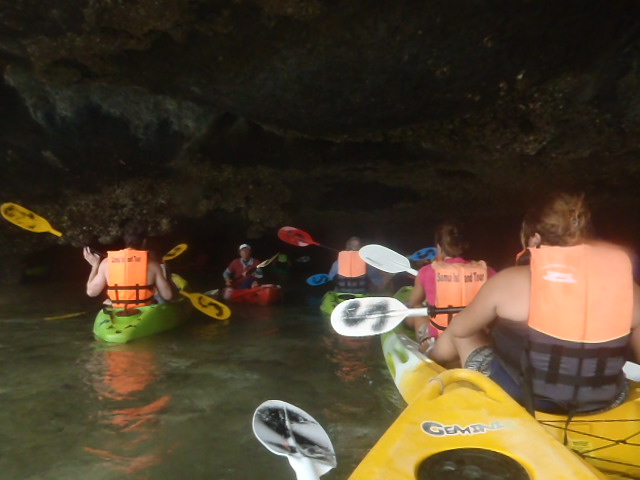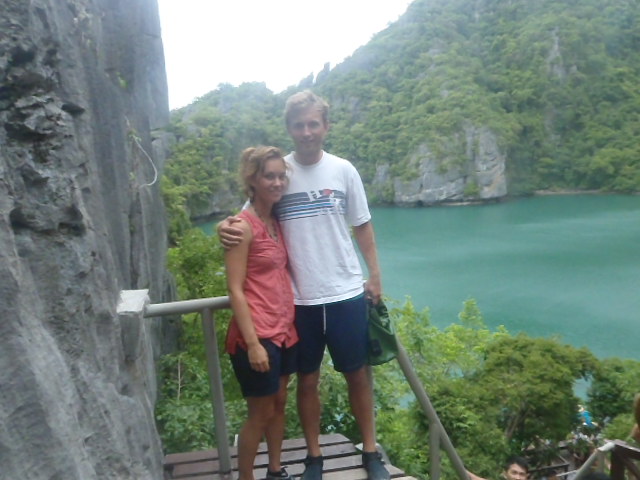 We had lunch on the boat whilst it transported us to another part of the island. The food wasn't anything special; rice, chicken and of course some watermelon! At the next stop, we were given a couple of options and we chose the hardest walk that took us the a viewpoint with the most amazing view. Rob decided he needed his first Thailand poo before we started the climb … there was no toilet paper and no flush!! Enough said!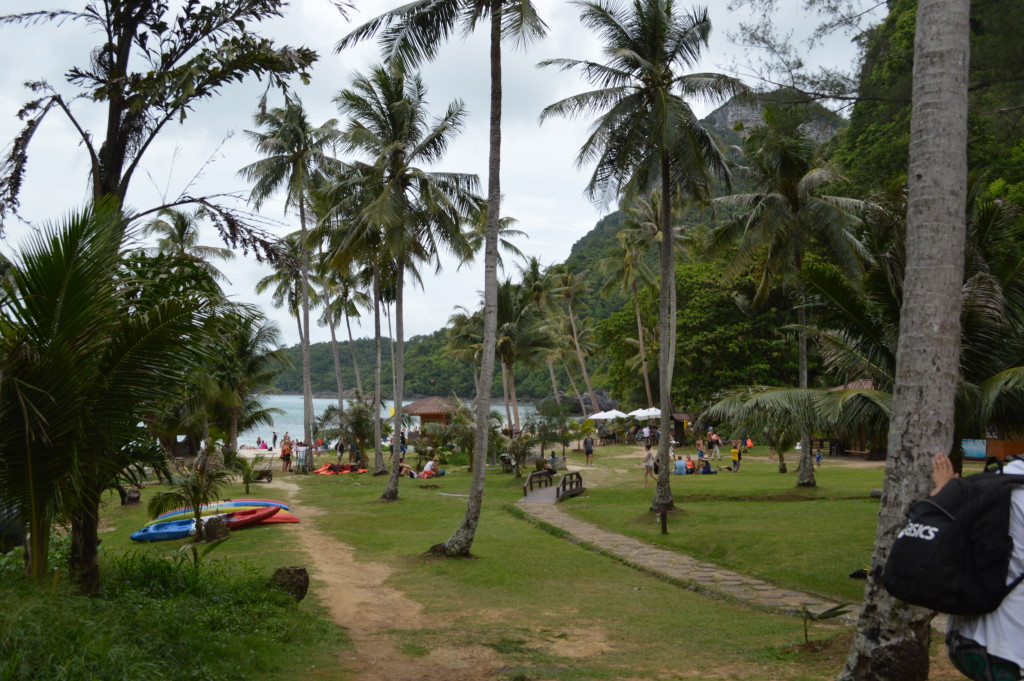 The climb to the view point was insane! We were basically scaling a mountain in water shoes. The top part was a particular challenge and we were unbearably hot, but the view was incredible!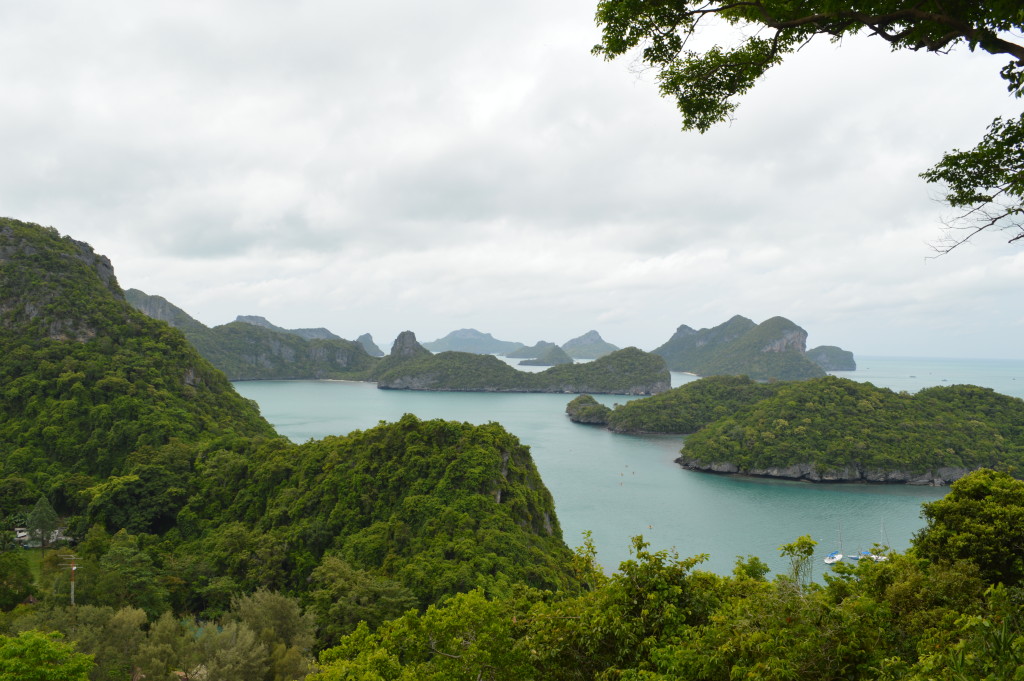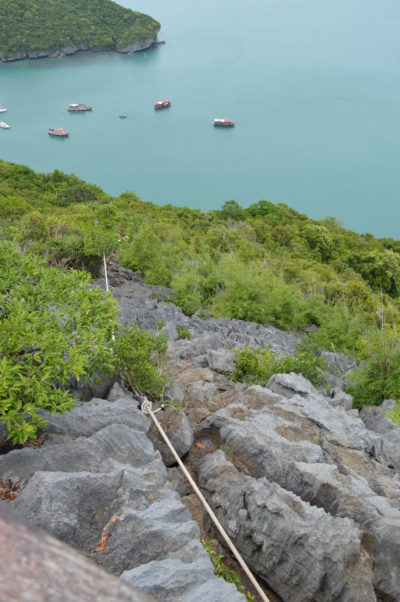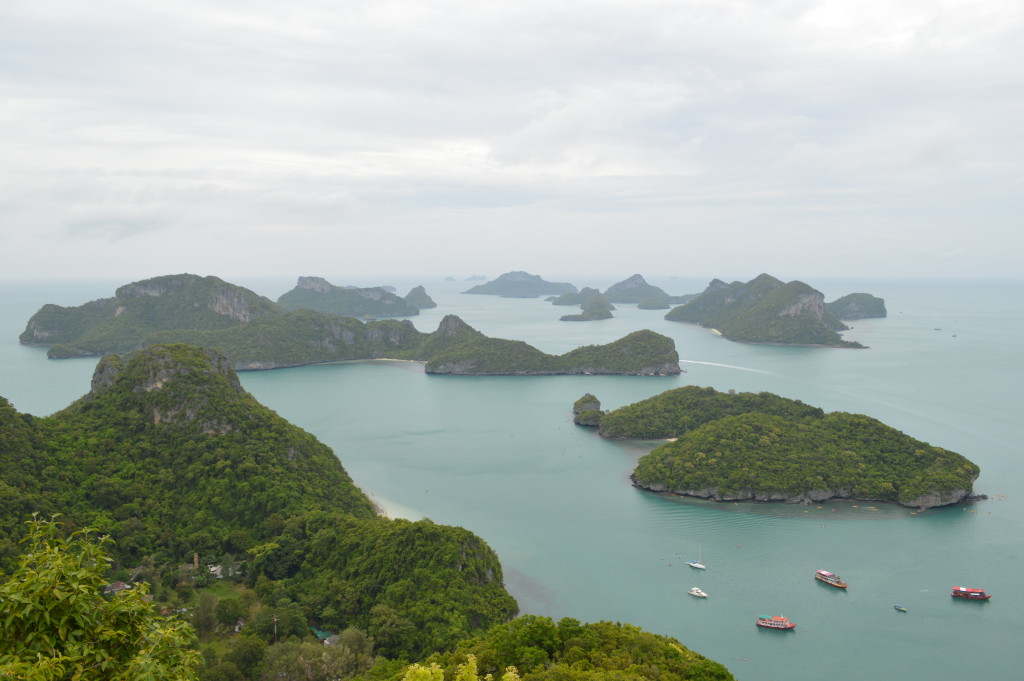 It took quite a while to complete the climb, our local boat gude scaled it in minutes (in bare feet) and as she was running back down told us to hurry up so we didn't miss the boat! We climbed down as quick as we could and saw our first monkeys on the way!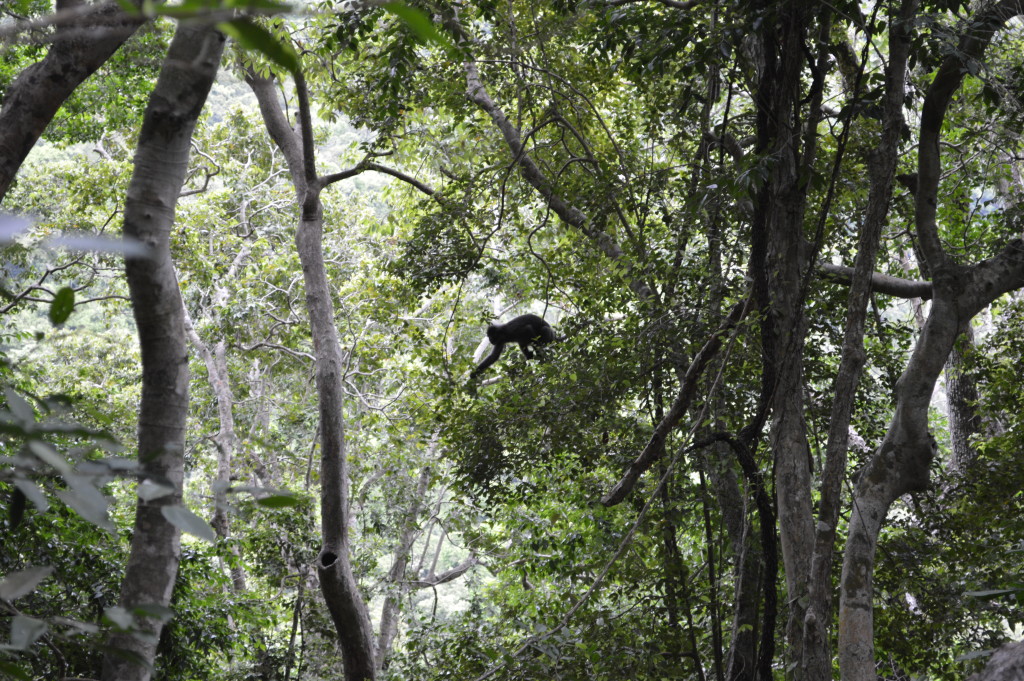 We made it back to the boat with time to spare and suddenly became very grateful for our large boat as we were able to jump off and cool down whilst watching another tour depart..!