We had looked at several different options for a May half term holiday and since Rob had always wanted to visit Rome, it felt ok to justify that flights were slightly more than some other Europe destinations. We paid around £150 for return flights with just hand-luggage and then had a bit of a mission trying to find accommodation at a reasonable price!
Air BnB seemed to be quite a good option – there are loads of places all over Rome most of them offering a very good price! We had never used this website before and I was a bit worried that people might  just review their host highly to get a good guest review back (as you have to review each other at the end). But as it turns out you can't see each other's comments until both of you have published your own review so I think most people probably are quite honest. The reviews on our flat were definitely true to what we experienced and we were thoroughly impressed with the flat. It was so easy to communicate with our host and she was there to welcome us when we first arrived.
Our host lived just down the road so it was good to know she was nearby in case of any problems, but also that we had the whole flat completely to ourselves. It was such a luxury to have the option to come back at any time and cook a quick lunch/have a nap before heading out again! We really did feel like we were experiencing Rome as if we lived there. Our flat was only a 10 minute walk to the San Giovanni metro station and only a 20 minute walk to the Colosseum, so most of the time we walked into the centre. There were also some great, cheap places to eat nearby as well which helped to keep costs down!
We had delicious take-away pizza from Pizza a domicilio, paying a maximum of 6€ per pizza. This is a great option for saving some money if you are staying in an Air BnB property!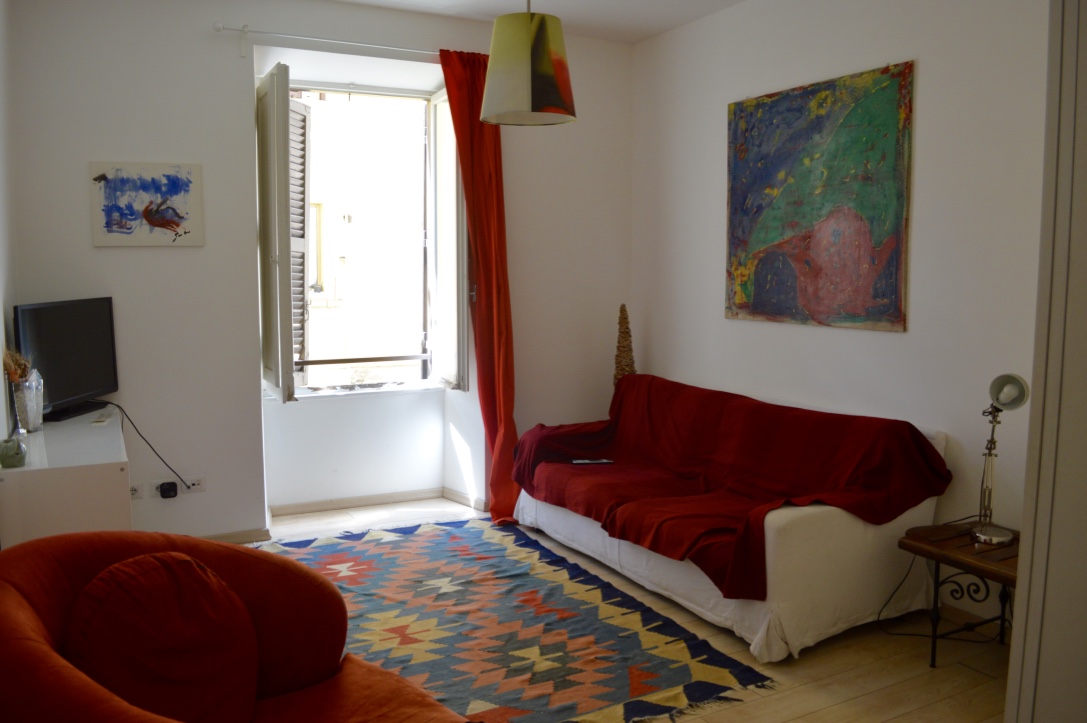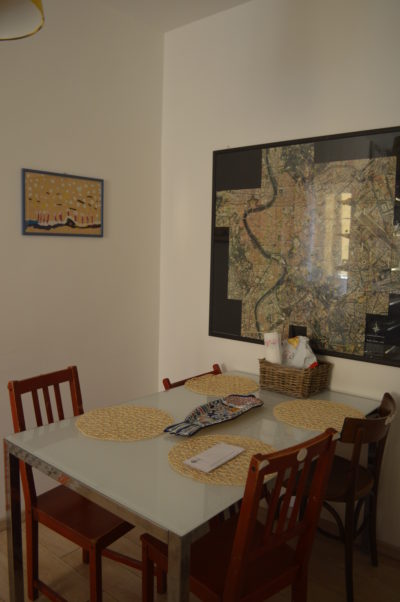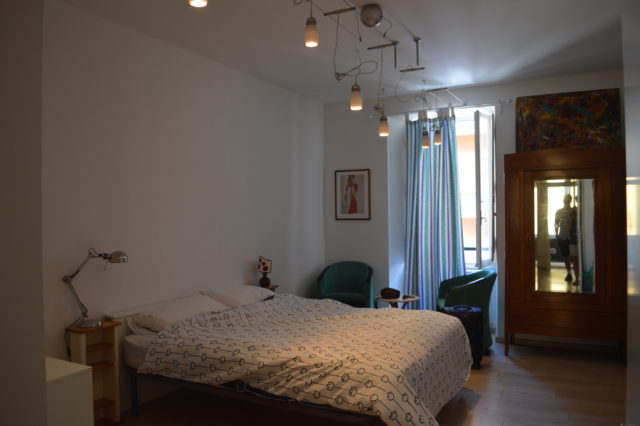 We paid £312 for 5 nights (inc a £14 discount for first time using Air BnB) and we felt we got a lot for our money compared to what a hotel room has to offer. The bedroom and lounge were both big and the kitchen and bathroom were both good sizes too. Our only problem was that we are not used to hearing traffic when we sleep so as the bedroom looked out onto a road, we ended up pulling the bed into the lounge for a more peaceful sleep!
We would definitely recommend finding accommodation with Air BnB for a city trip… lots more space, freedom and you really do feel like you are gaining a more authentic experience!
If you do want specific details for this apartment please leave a comment and I can pass on the link!